November 6, 2023
Our final heroines for November! One of them is not at all concerned with getting dressed up, but the other is overwhelmed with invitations…
Let's start with our very relaxed, earth-toned heroine: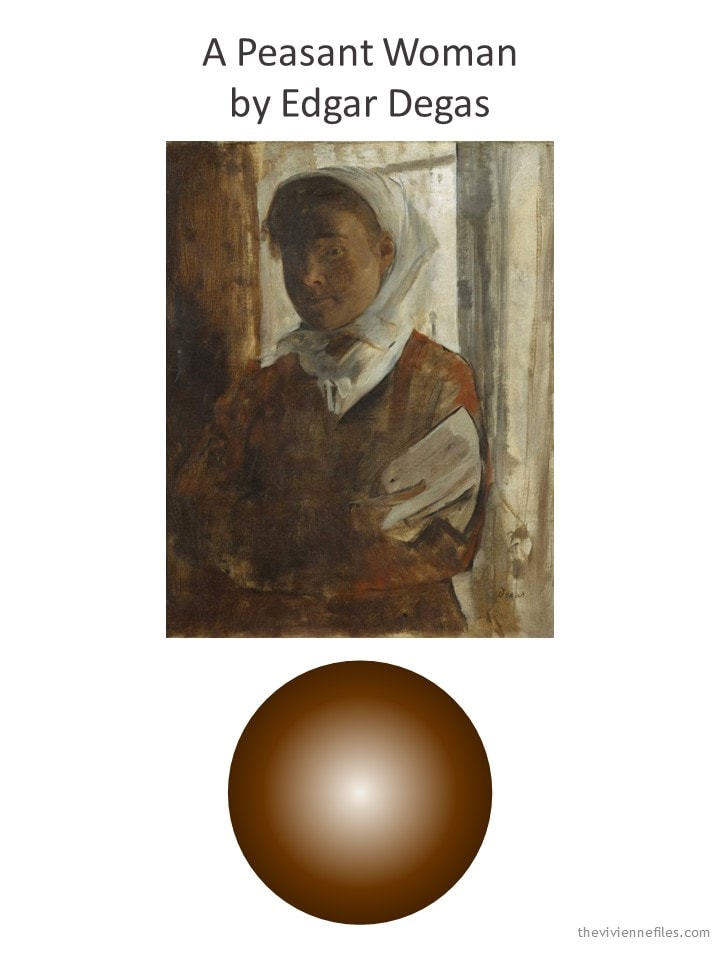 Her wardrobe at the beginning of November was 32 pieces that were as close to fool-proof as a wardrobe can get; last month she bought a plaid cardigan that still hasn't settled into place, but she's patient…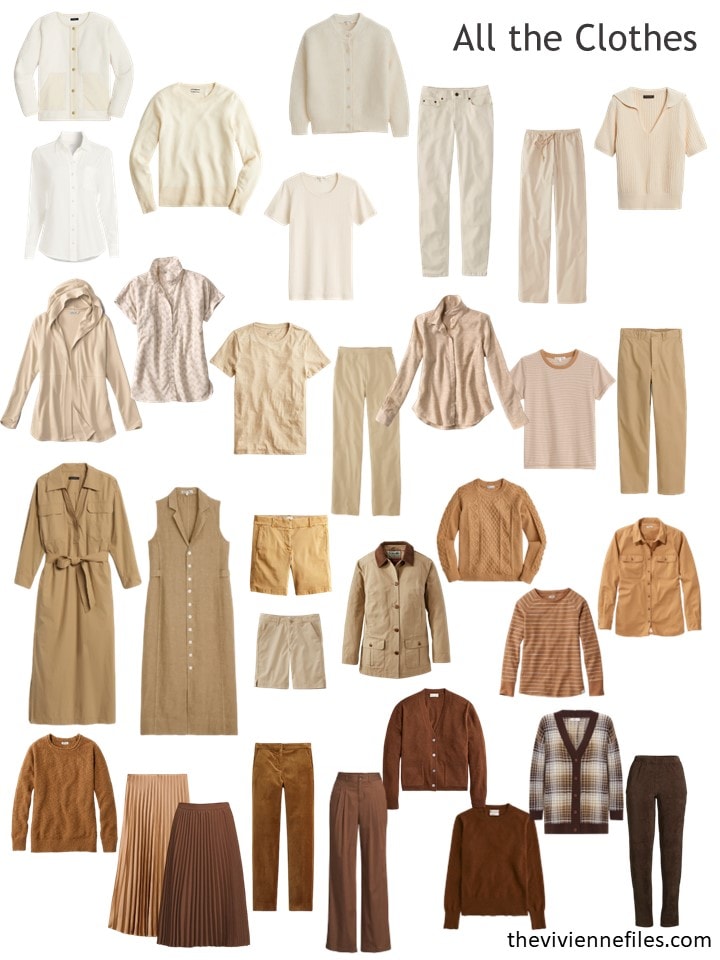 This month, she doesn't have any worries (yet?) about holiday festivities, so she finds an assortment of garments that appeal – the vest will be perfect with last month's dark pants…
She now is the proud owner of TWO plaid garments, and something in tweed too! Nonetheless, her wardrobe still looks consistent, and very versatile: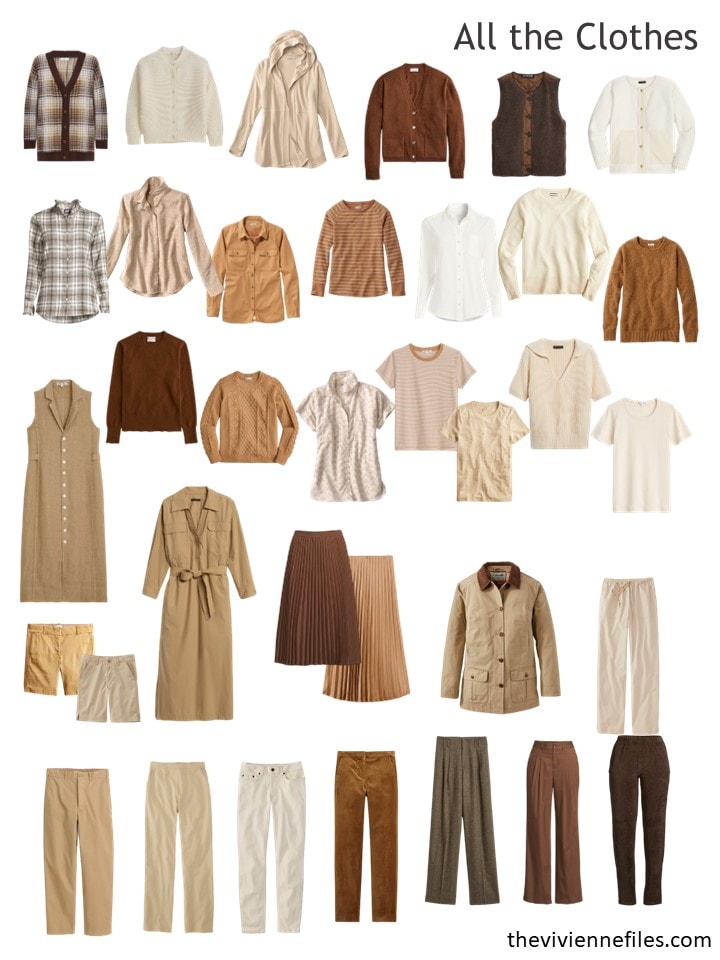 Her accessories could tempt all but the most hardened opponents of earth tones to make a change…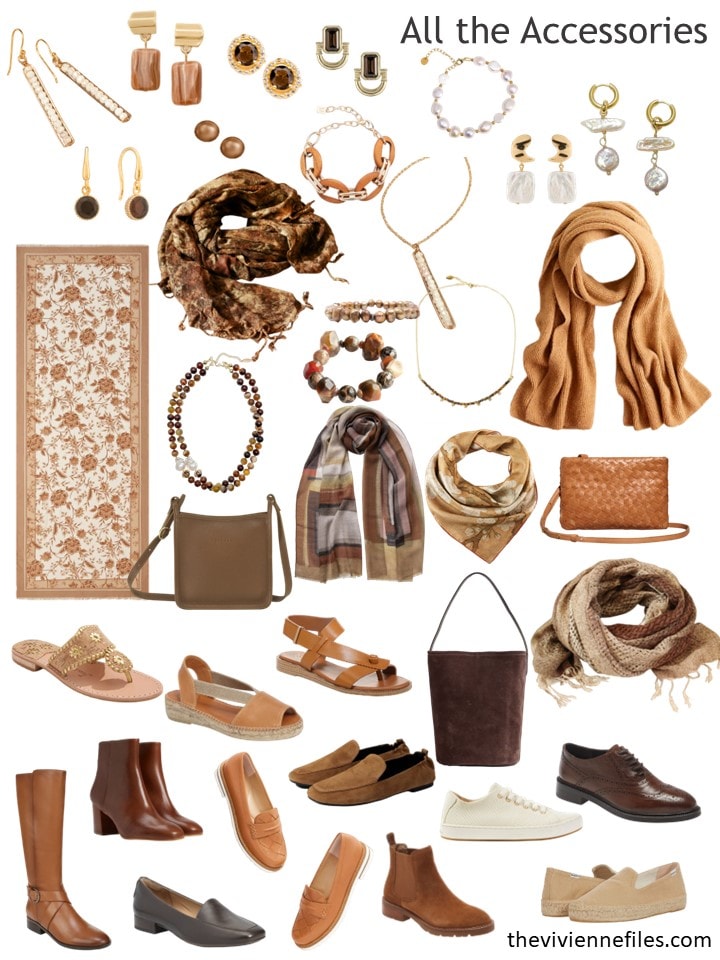 Her plaid flannel shirt is SO useful – dark outfits, light outfits, mixed lights and darks…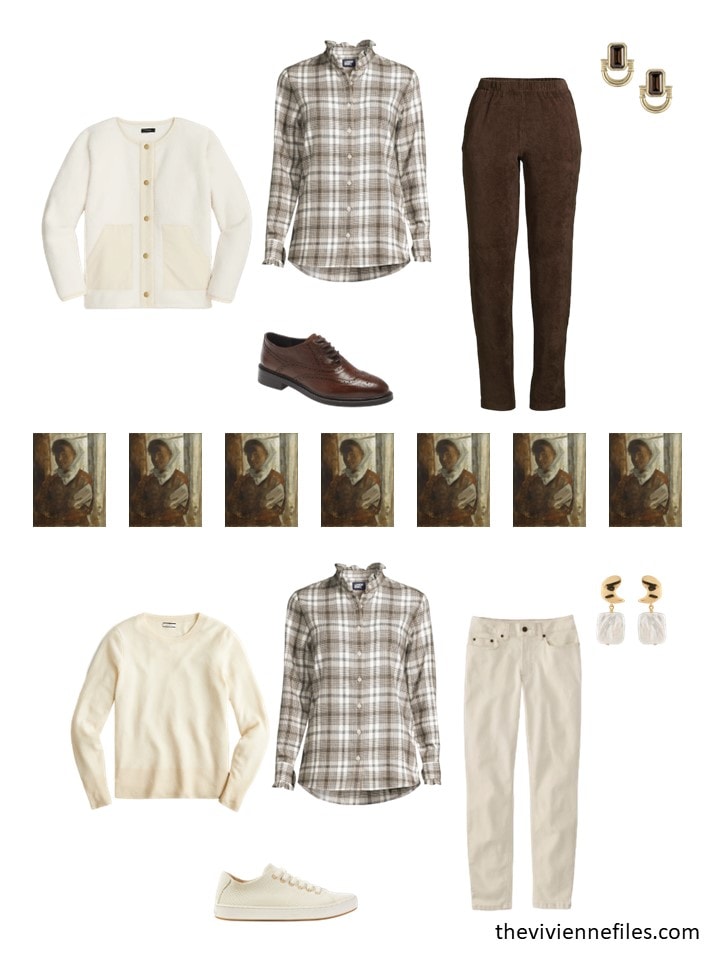 She KNOWS that her new vest will be just right with her dark brown pants, but she wants to experiment with some other possibilities, including layering her vest over a lightweight sweater…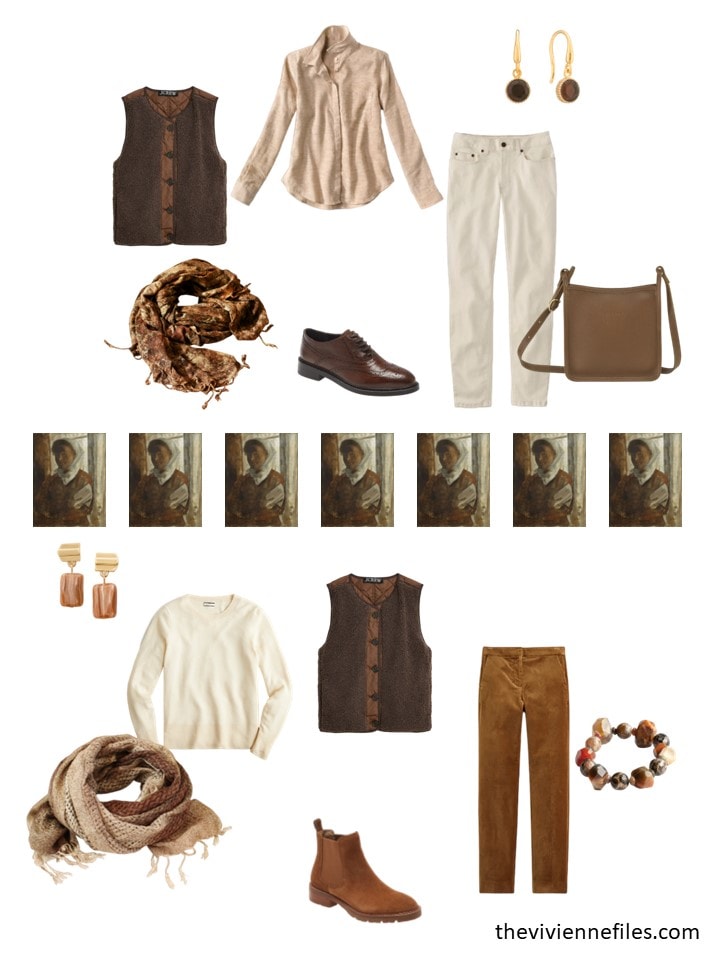 Tweed pants? Heck yes – they go with all kinds of sweaters and shirts…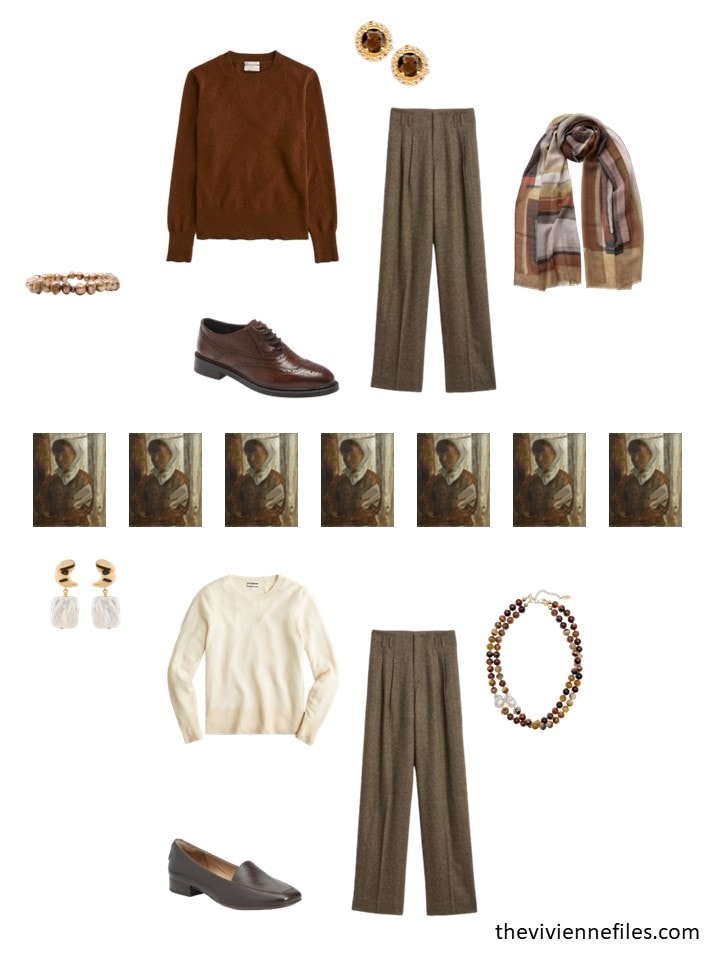 Our last heroine is quite good friends with the woman just preceding – but she has chosen to include green and navy, along with her earth tones…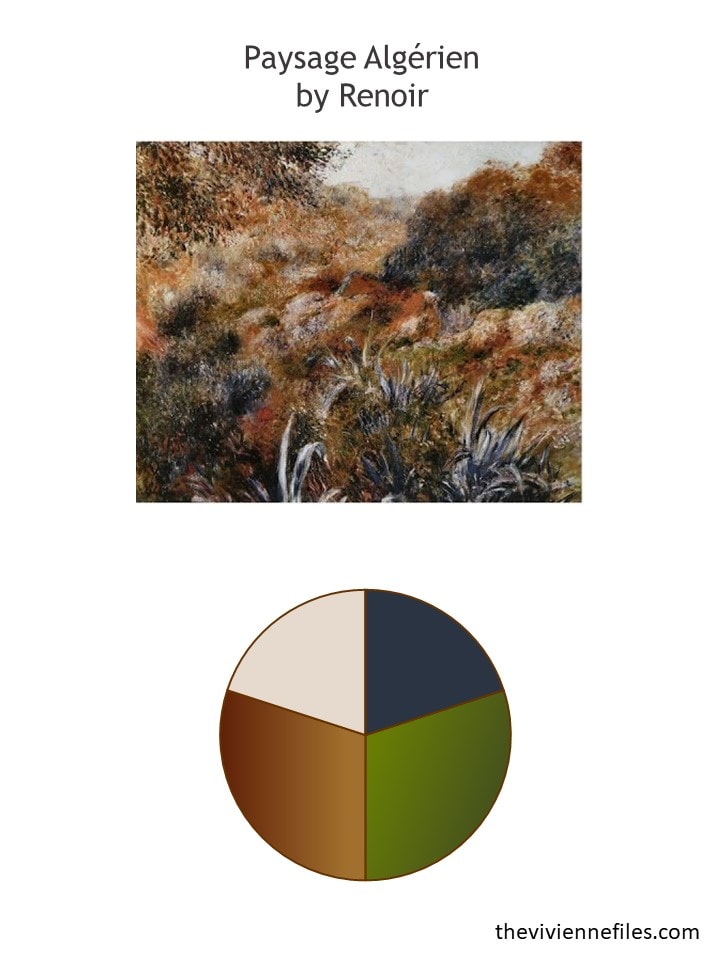 Her 32-piece wardrobe at the end of October included only one skirt, and one rather summery dress. And this heroine is finding herself suddenly buried in invitations!
This often happens when someone to who you are very close is getting married – showers, rehersal, wedding, etc… suddenly you need to dress up 3 or 4 times within a month or two!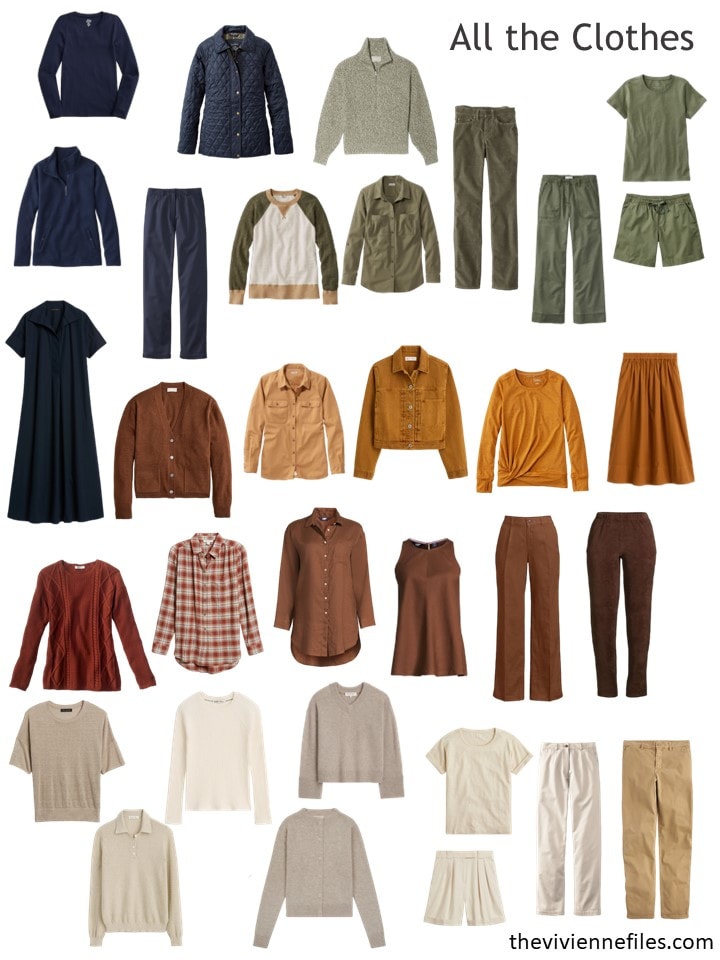 Shopping this month is focused all things dressy!
The navy dress might be a "stand-alone" item, but the taupe sweater and skirt are going to be worn A LOT…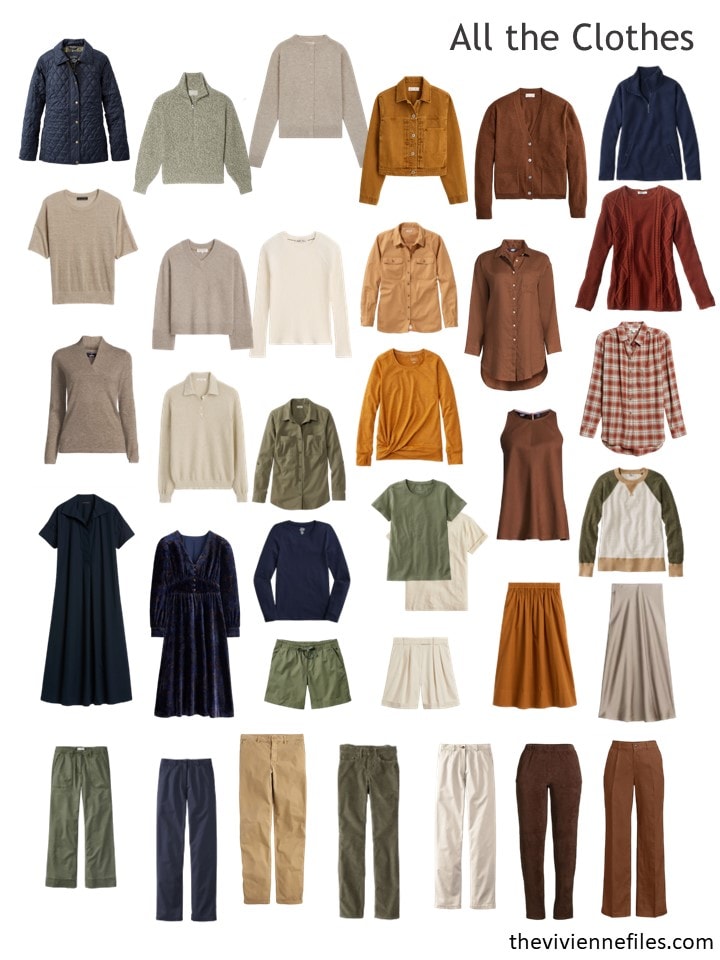 Okay, those navy pumps aren't going to be worn 3 times a week! But sometimes you buy an outfit and accessories knowing FULL WELL that it's for a very special occasion. We're allowed to do that!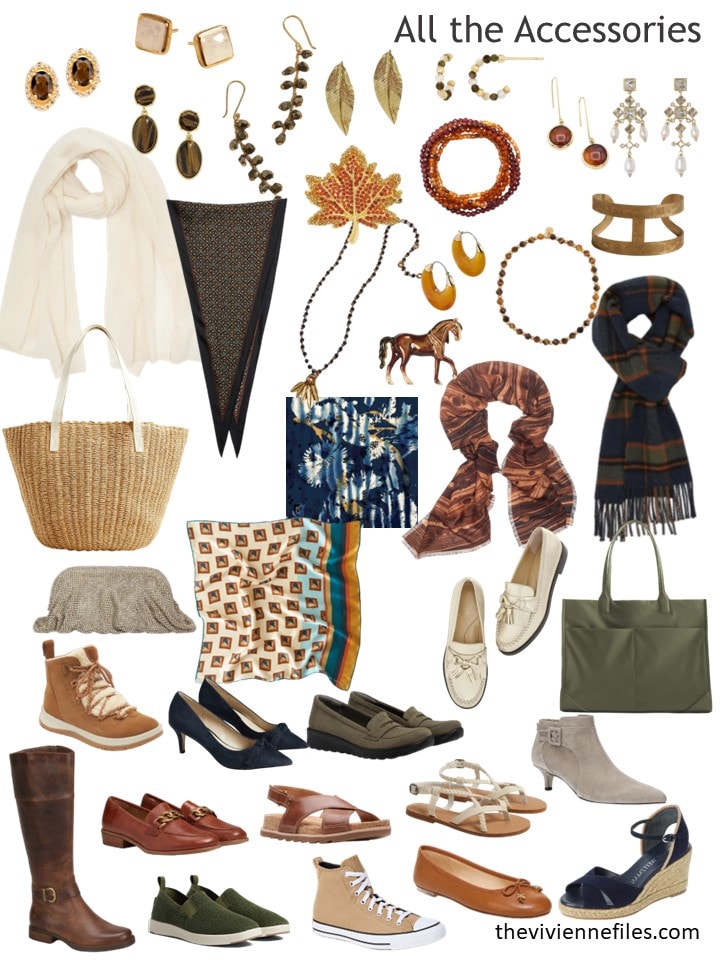 She already has an assortment of taupe sweaters, but this neckline gives it a dressy feel, and the fact that it's taupe means that it will go with EVERY PAIR of pants that she owns: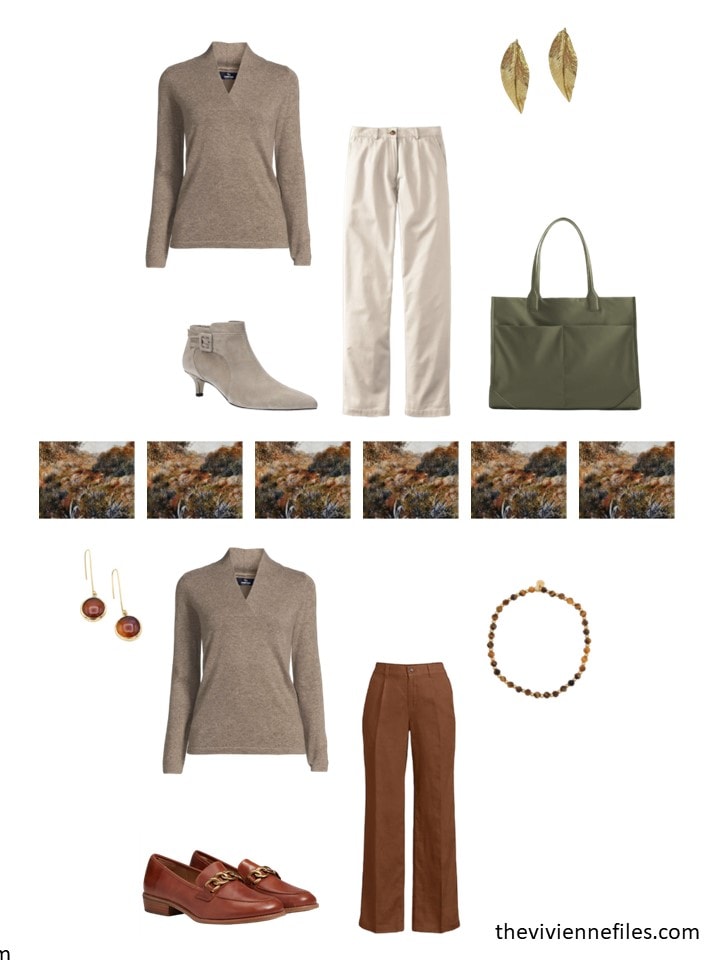 Her new taupe skirt can be worn any time of the year, dressy or more "medium dressy."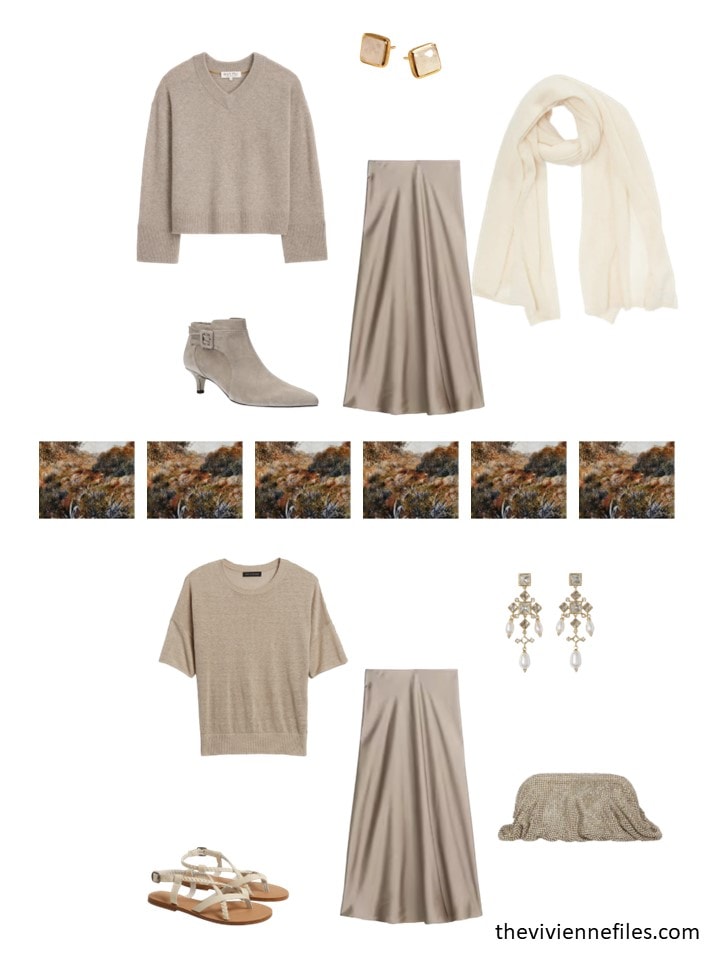 She tries on her new navy dress… more than once! And she doesn't even consider how else she might wear it. Maybe some day she will think of a different way to wear it, but right now she does NOT care…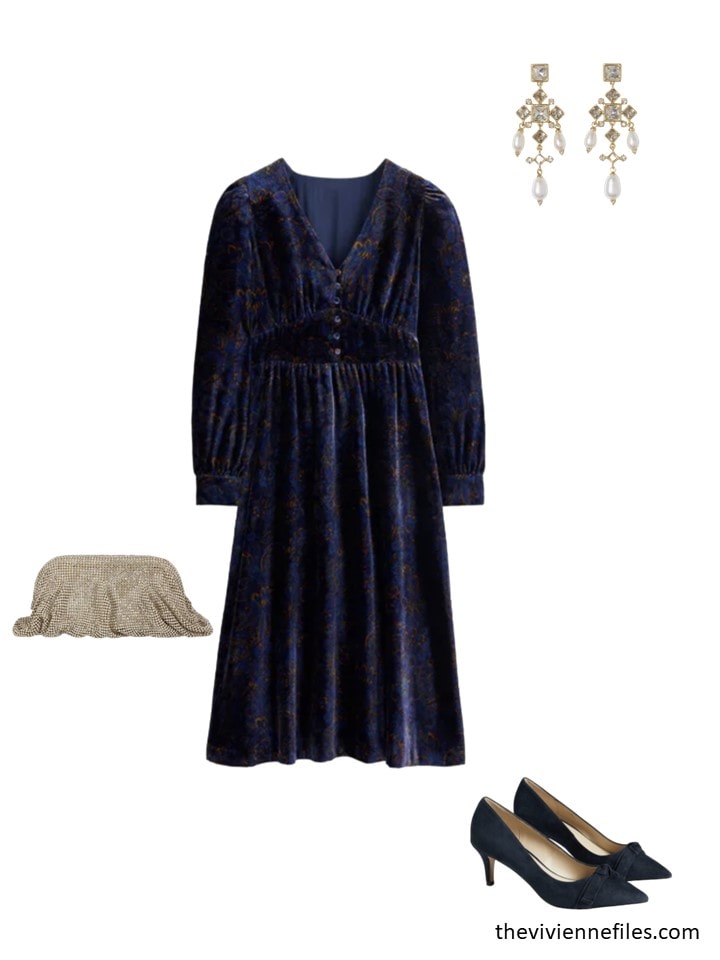 I only own one dress which I wear just one way – a silk and velvet Eileen Fisher dress I bought for my niece's wedding a few years ago.
I'm going to have it shortened to tunic length….
love,
Janice
p.s. Four years ago, we started with a navy and white core wardrobe, and then added yellow and green!
p.p.s. Earlier installments of these 2 wardrobes can be found here:
December Preview – Degas; Renoir