February 3, 2023
I must mention this: to me, this first heroine MUST be living somewhere warm, or at least warm-ish. It's hard to picture someone wearing this much ivory in a place where slushy streets are an issue!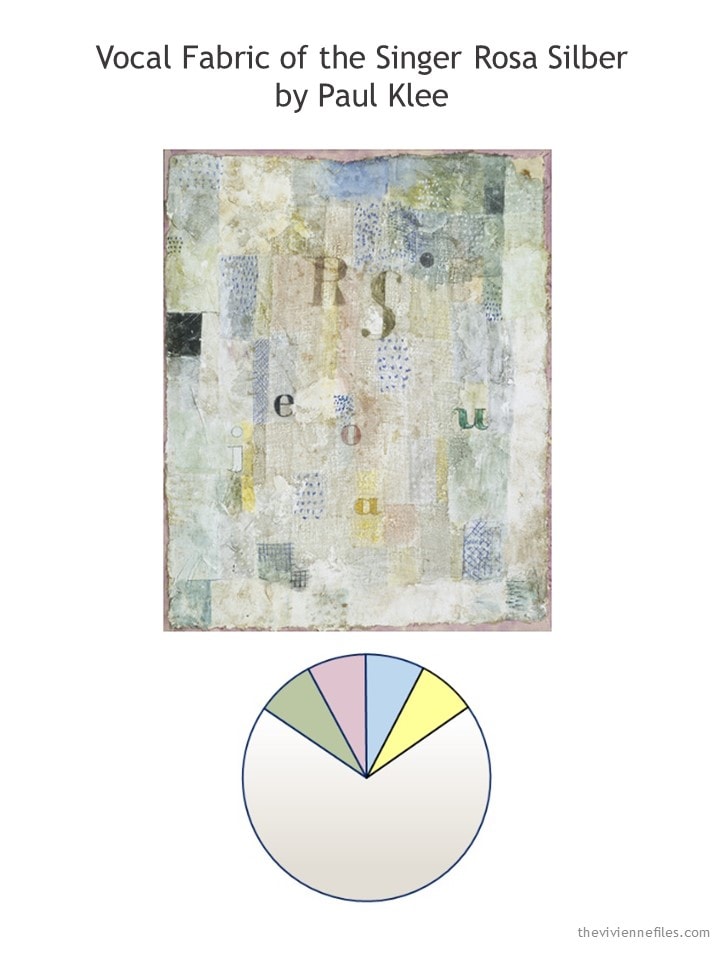 Adding both the pink tee shirt AND the pants to her wardrobe this month gives this heroine a VERY pink wardrobe, but it's wise to grab things that match (or in this case – tone). Skipping 1 of these 2 pink garments because it feels like "too much pink" makes sense in the short term, but in the long term, having both pieces makes life easier…
Yep, this heroine likes pink. And she looks amazing in it!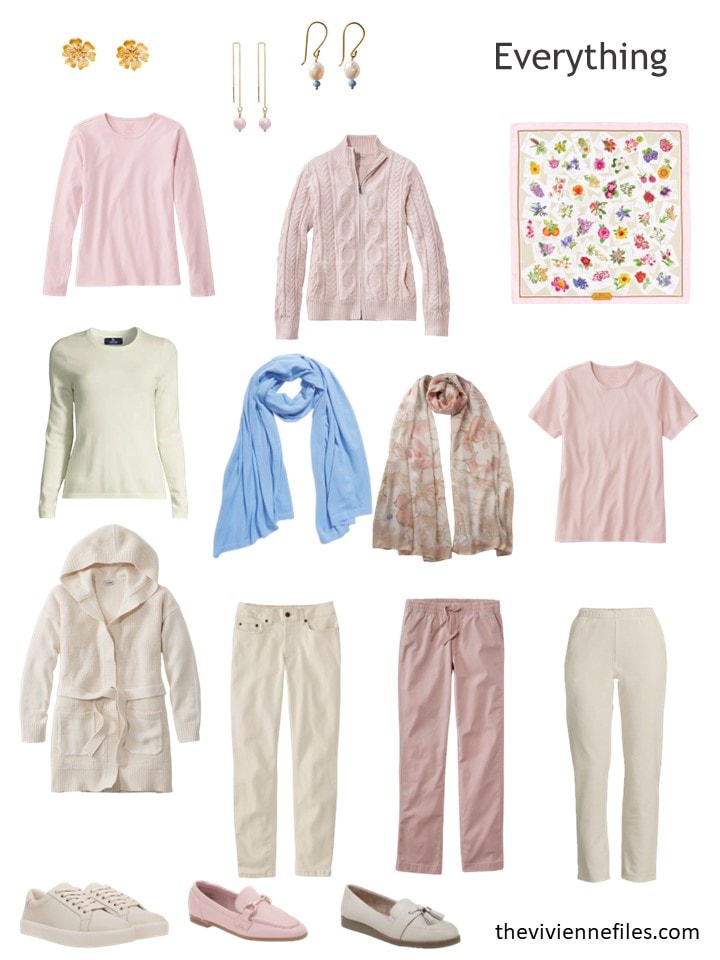 Her 3 new garments give her lots of new options, although her wardrobe doesn't have a wide variety of colors yet!
(look at her palette – she will add green, more blue, and some yellow before too long!)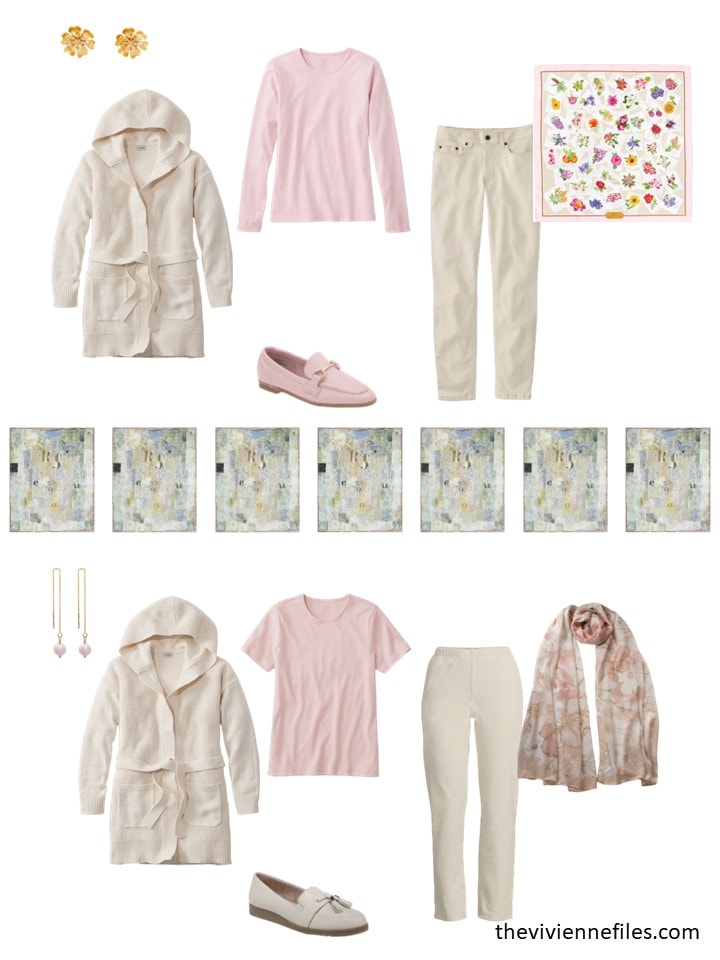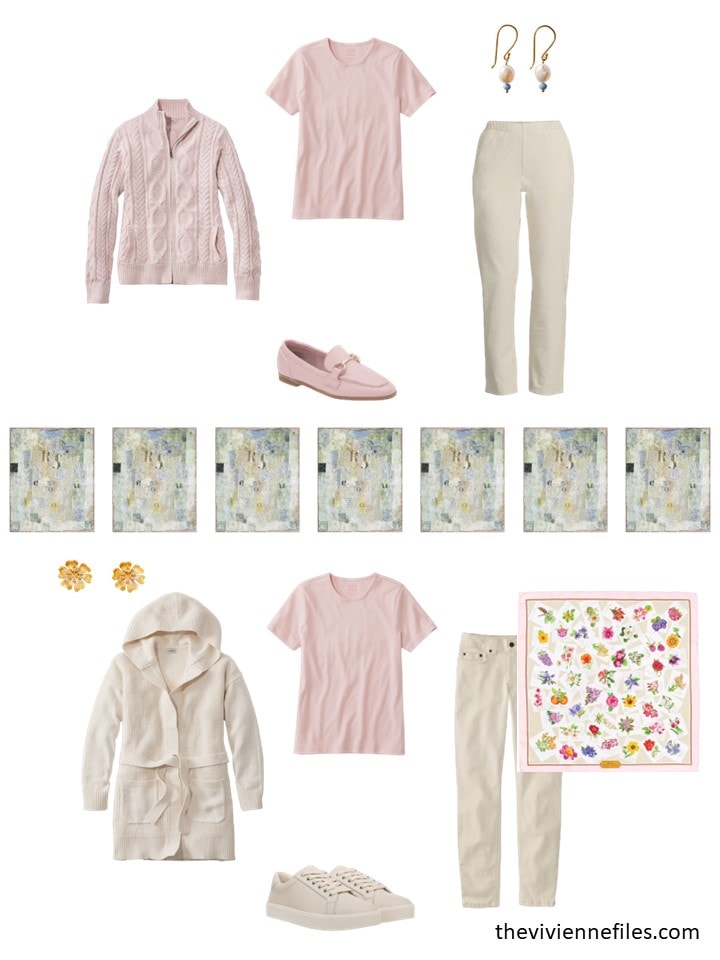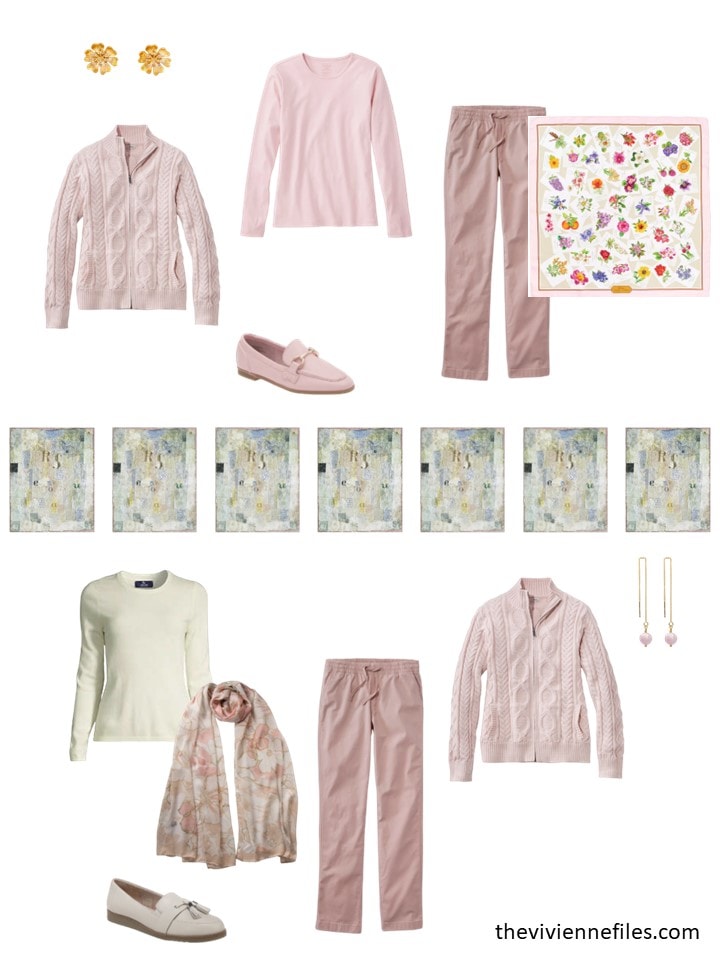 This next heroine is on my wavelength!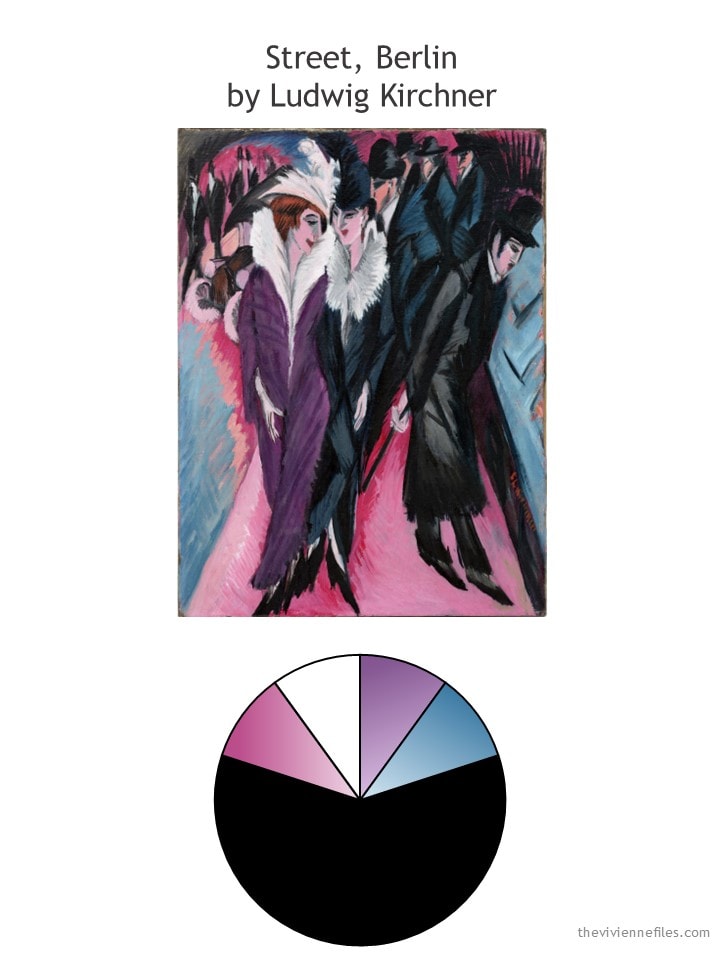 Long ago, I swore that I would NEVER show things with skulls on The Vivienne Files! But these are no ordinary skulls – they're Day of the Dead skulls…
How could I resist these colors?
I love this wardrobe! Even though she only has 25% "non-black and white" garments, this is NOT a dreary wardrobe: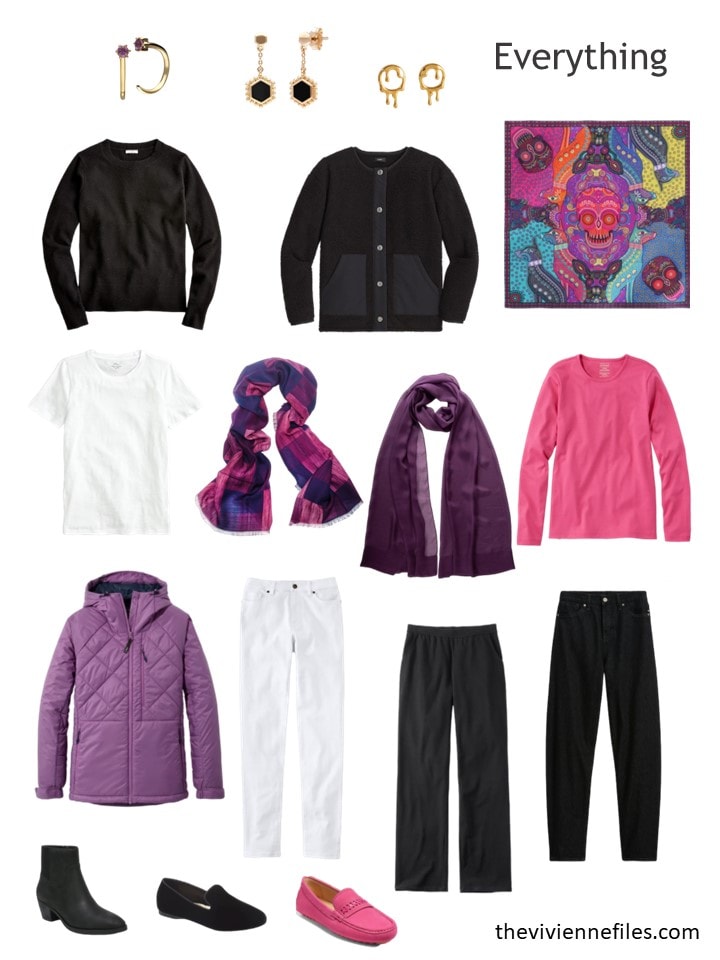 Of course, this heroine now has lots of new outfits…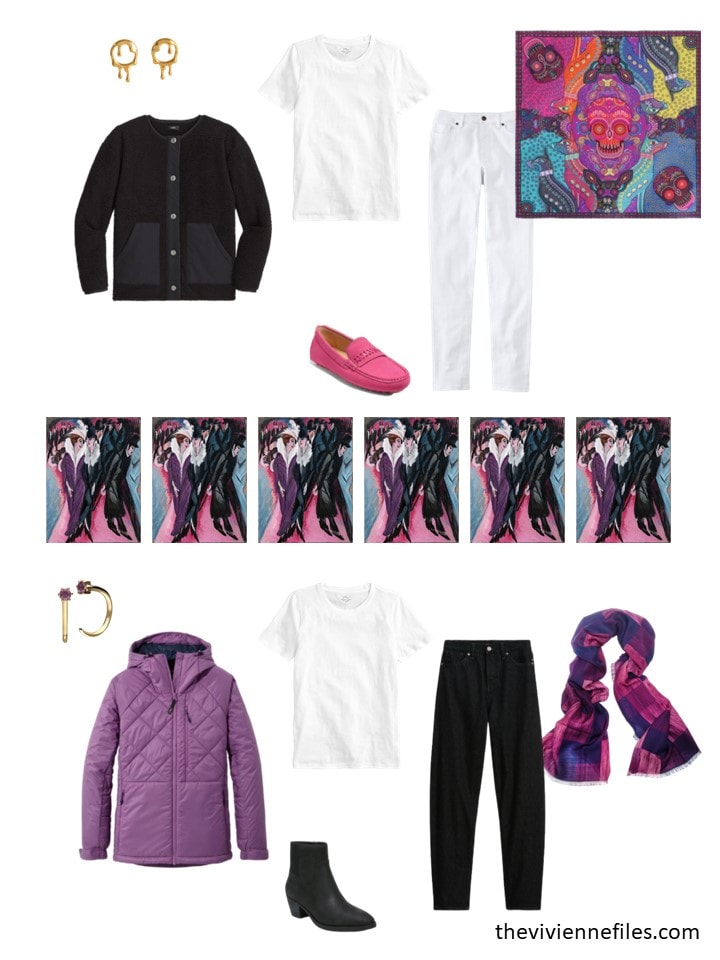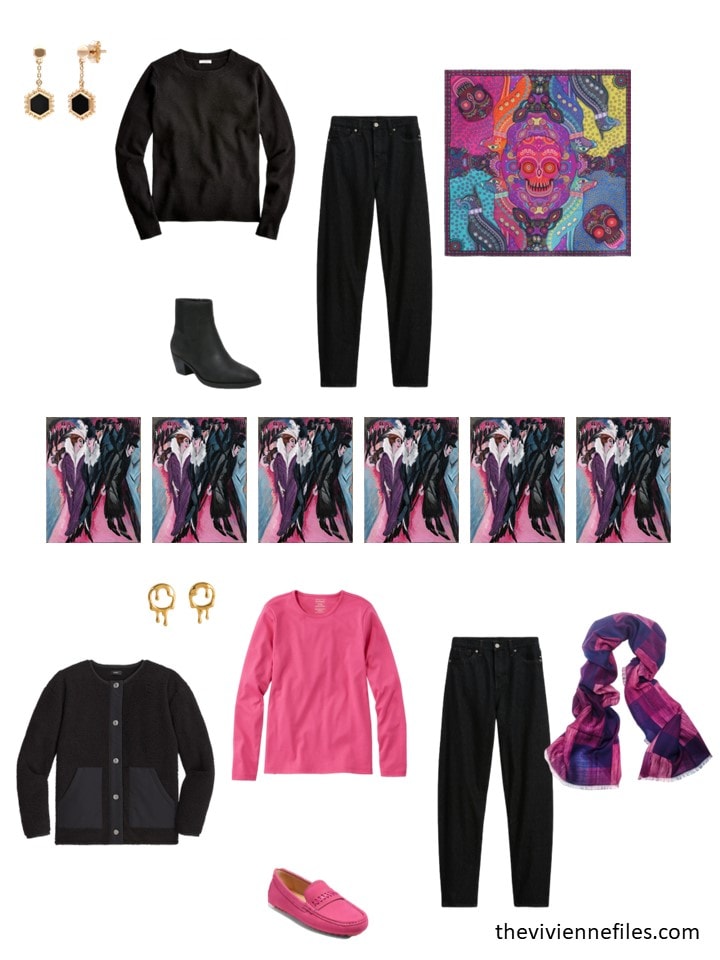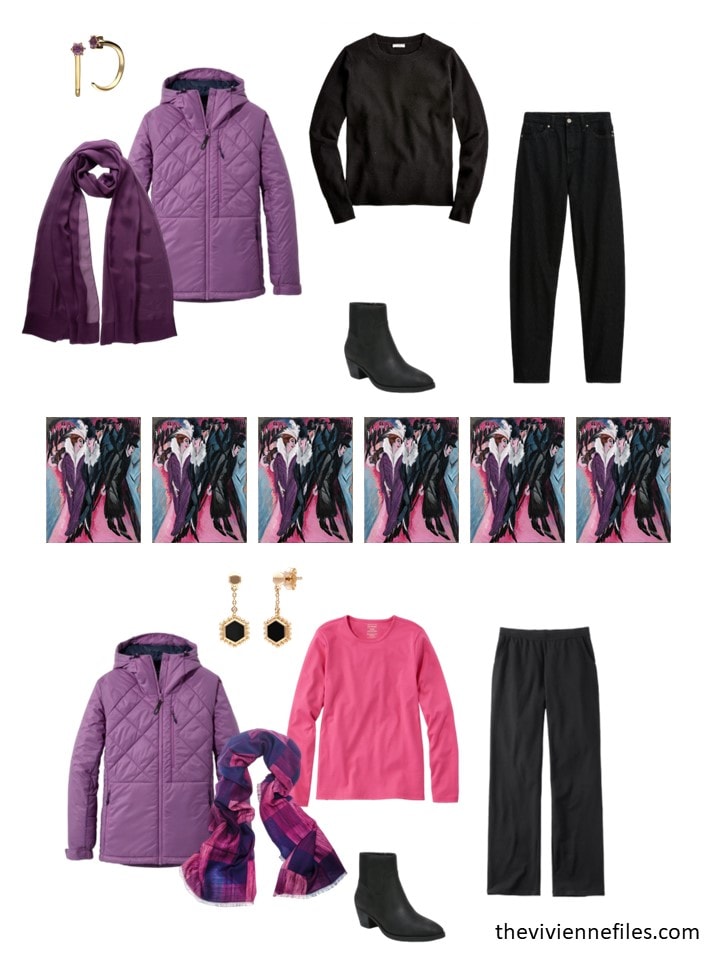 I'm loving this last wardrobe – would it be extreme to dye my hair some shade of auburn, and replace ALL of my clothes?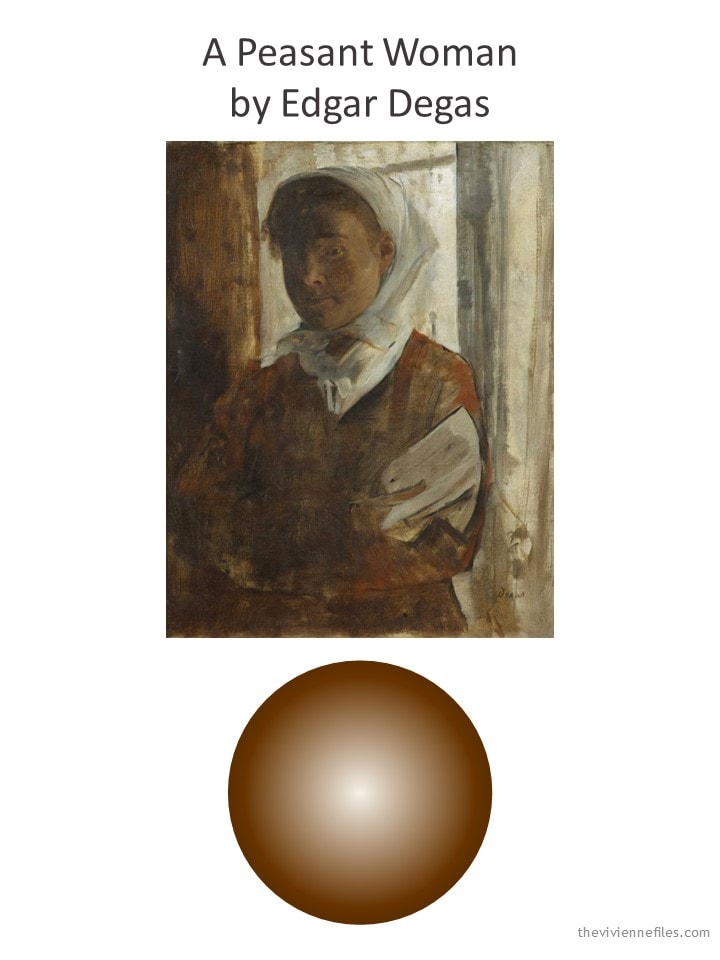 Such a traditional outfit – with an amazing scarf!
Her wardrobe is so warm and cozy…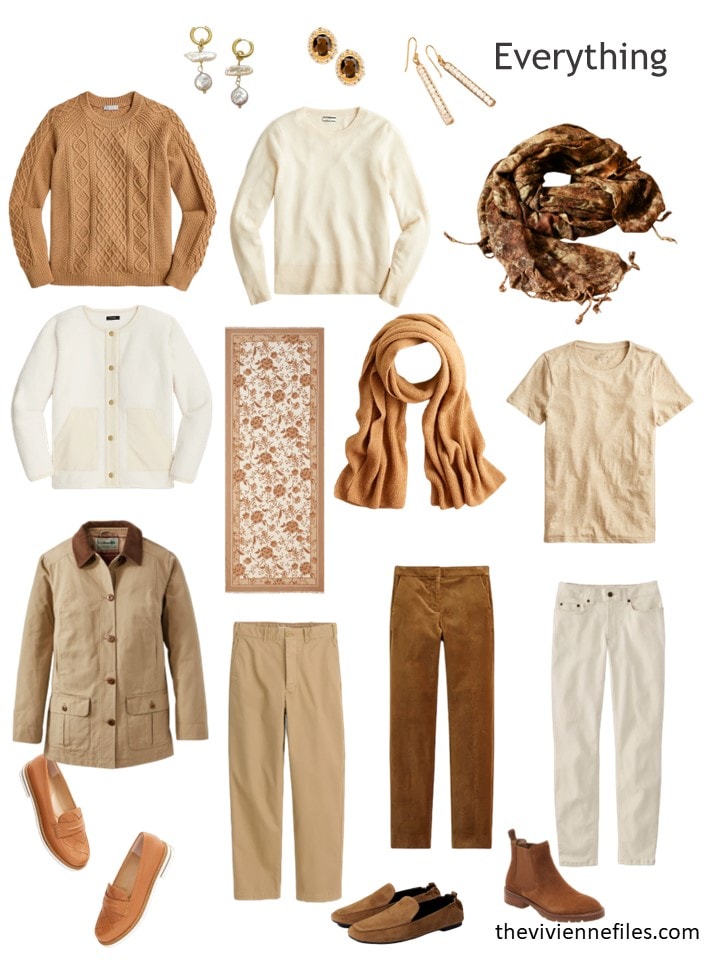 I haven't tested the theory, but I have a hunch that this heroine can't pull together a bad outfit from this assortment…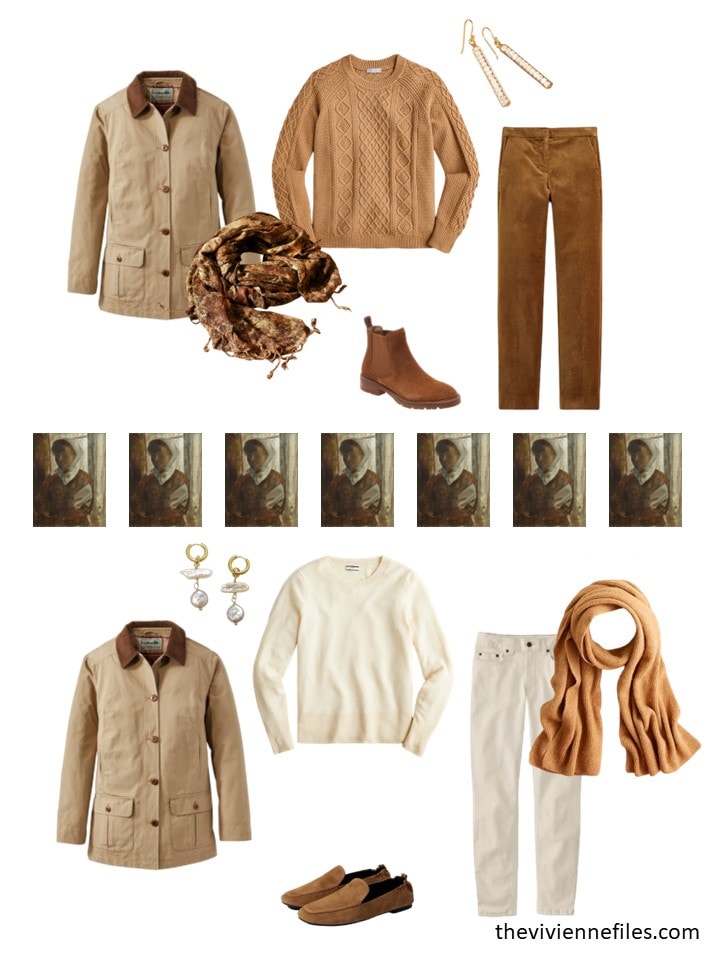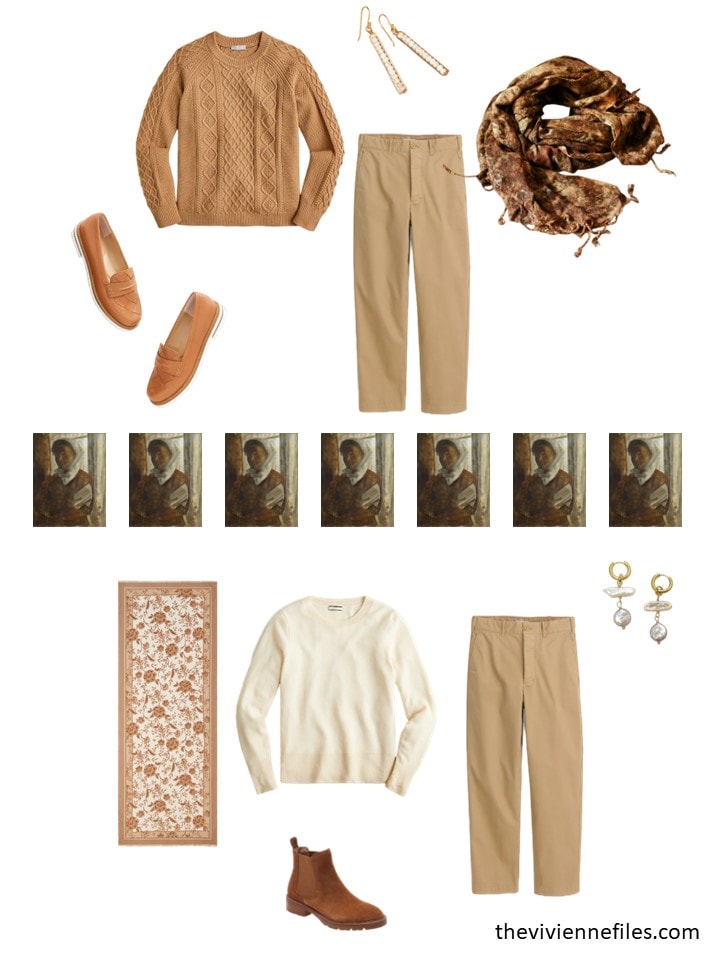 And your favorite, so far? My wardrobe is most like the Street, Berlin wardrobe, but if I had to start from scratch I would be sorely drawn to this last ensemble…
love,
Janice
p.s. Seven years ago, we assembled a wardrobe based on a floral scarf from Ted Baker London – navy and shades of pink!