February 1, 2023
I'm already at the point where it's better to break this post into 2 posts; it's a lot to digest (or to produce!) at 1 time!
The order of the paintings is different this month; I'm hopeful that I can remember to re-order them each month to keep things fresh…
First up – the train station!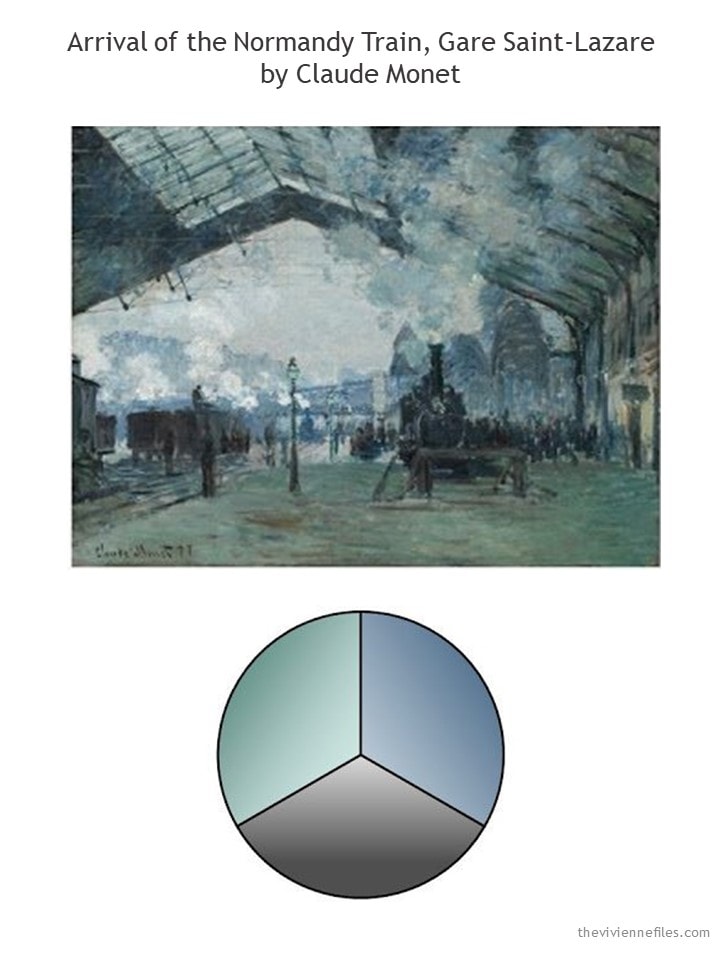 Maybe it's the single-digit temperatures today, but I realized that all of our heroines could probably use a jacket (although these are NOT the jacket one needs for the dead of winter)… Another tee shirt is pretty important at this point, and jeans or other pants.
This heroine is due for something in beautiful soft green (called "eucaluptus steam" – it feels like a humidifier when you have a cold!), and a pair of my favorite grey jeans! Her new jacket is pretty lovely too… (and it's available in light grey, pink, navy, camel, military green, aubergine, light blue, black, caramel, sand and dark green!)
Her complete wardrobe now looks more well-rounded; that touch of green makes a LOT of difference!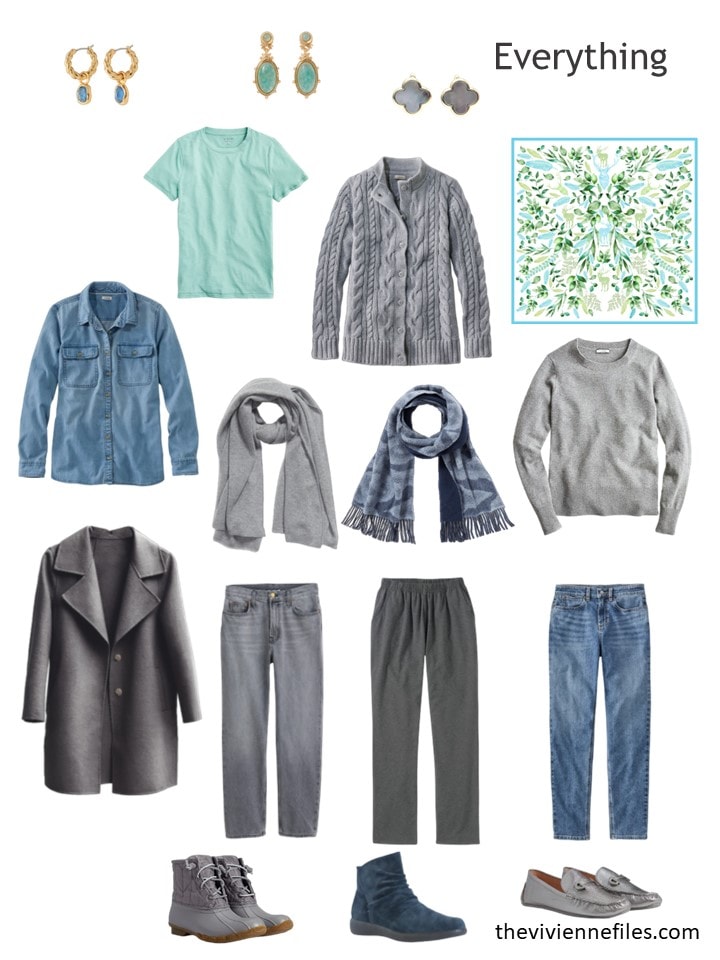 How will she wear her new clothes? Lots of ways!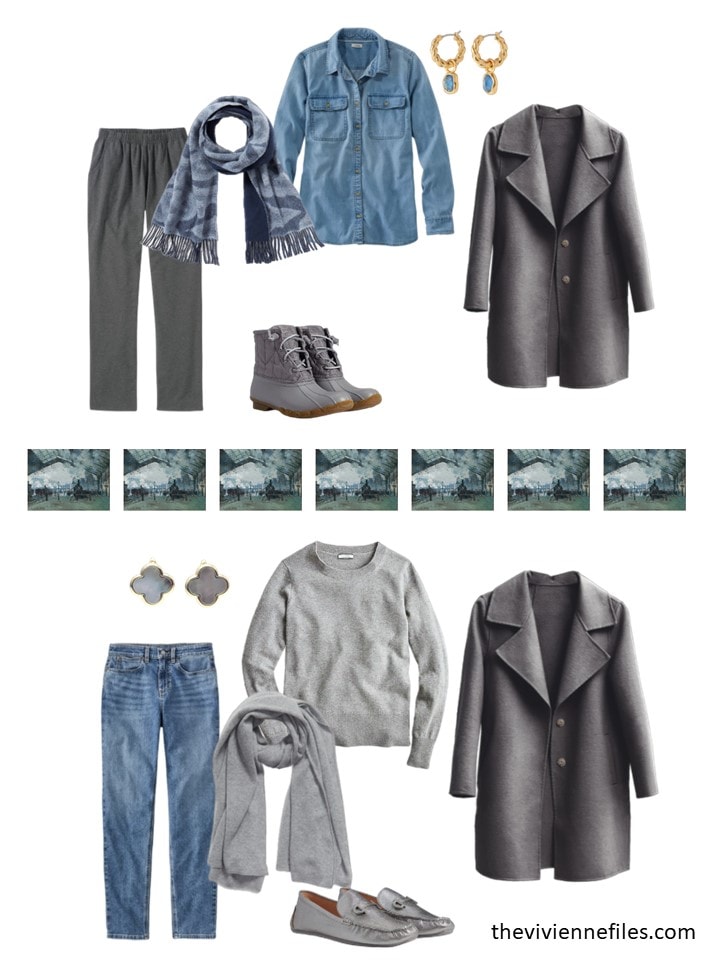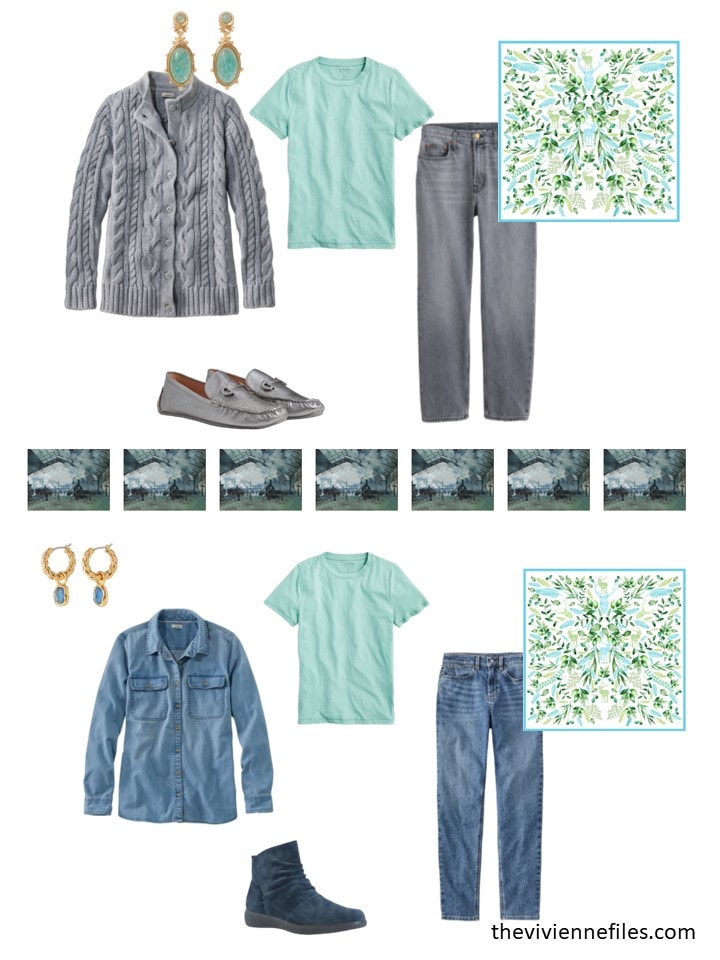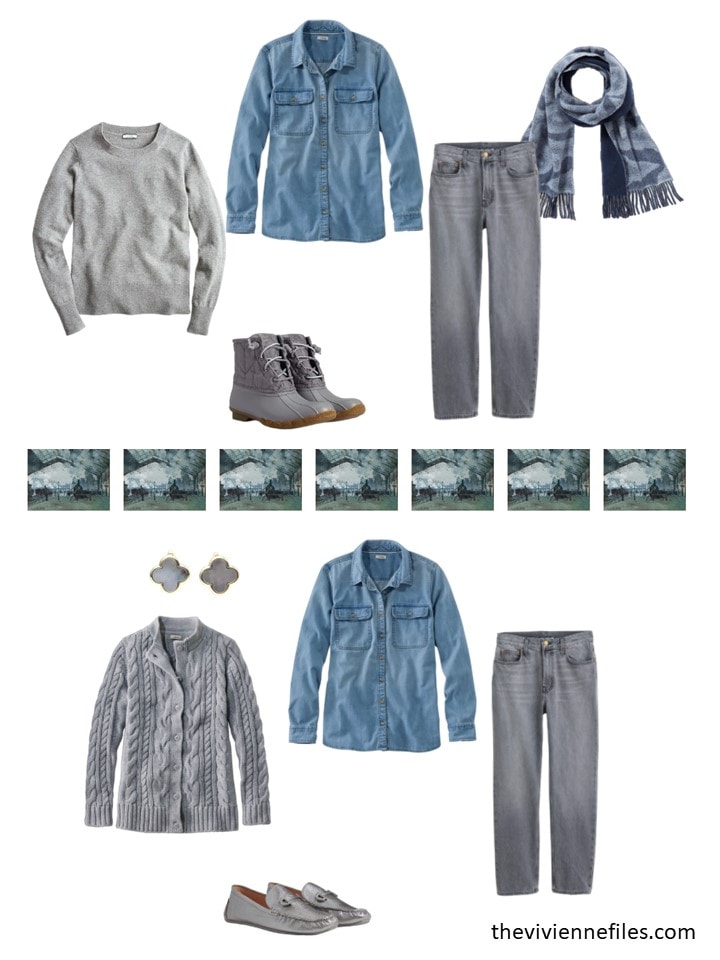 Ah, the warmth and amazing colors of this Renoir: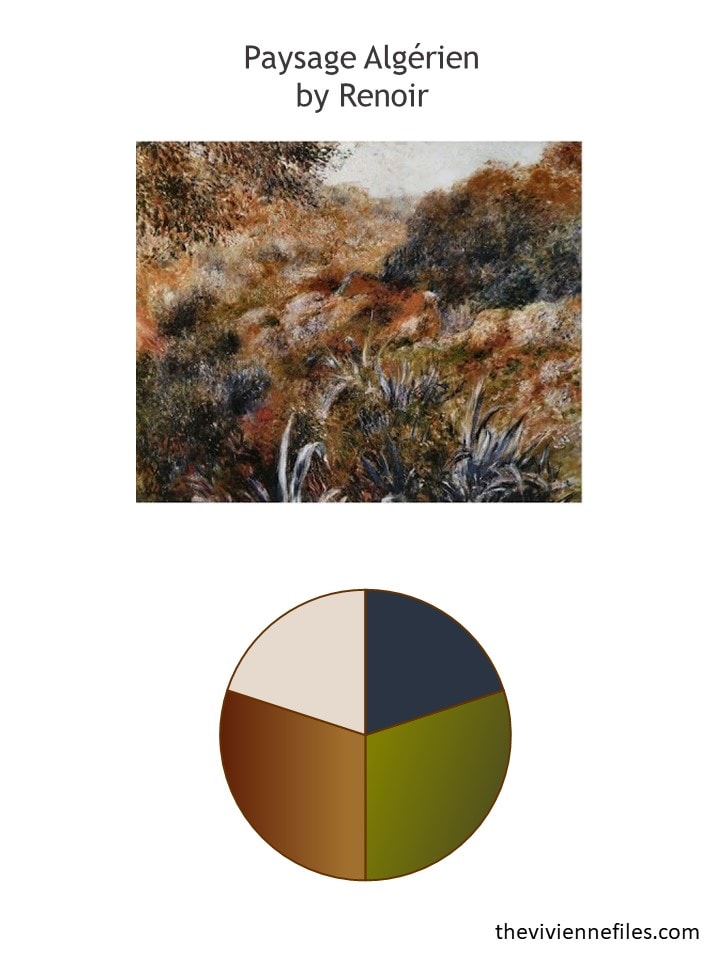 I've had a quilted jacket like this for at LEAST 15 years – one of my best purchases! And everybody doesn't need boots; high-tops are a fun option (says the woman sitting at her desk wearing purple high-tops!)…
Her total wardrobe to date is wonderful – such lovely colors, and a beautiful combination of warm and cool: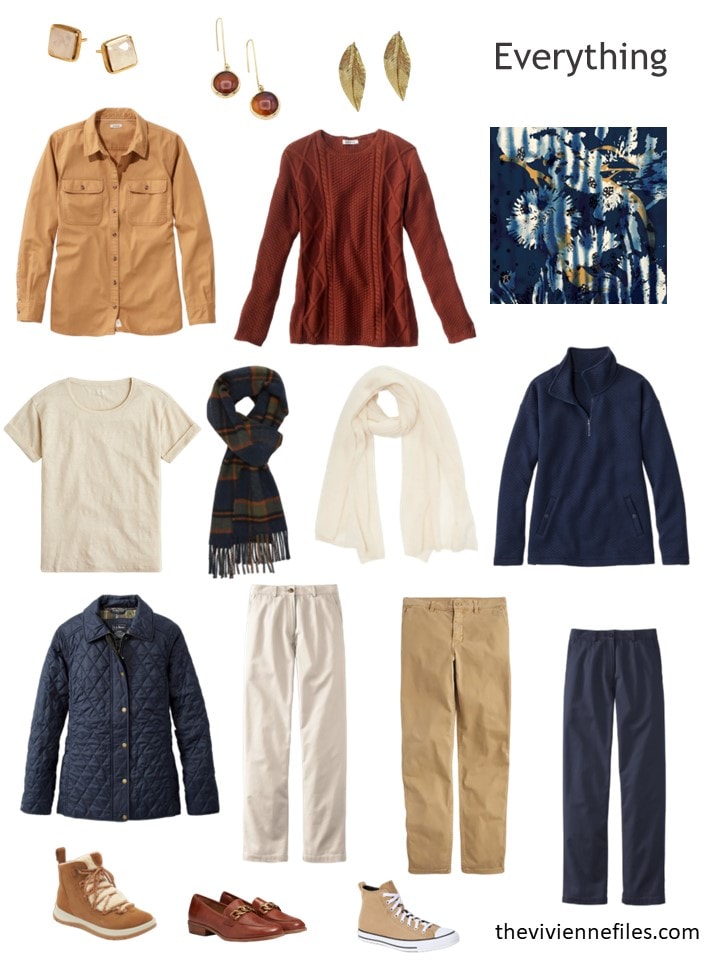 Her options for wearing her new clothes are many, and so easy…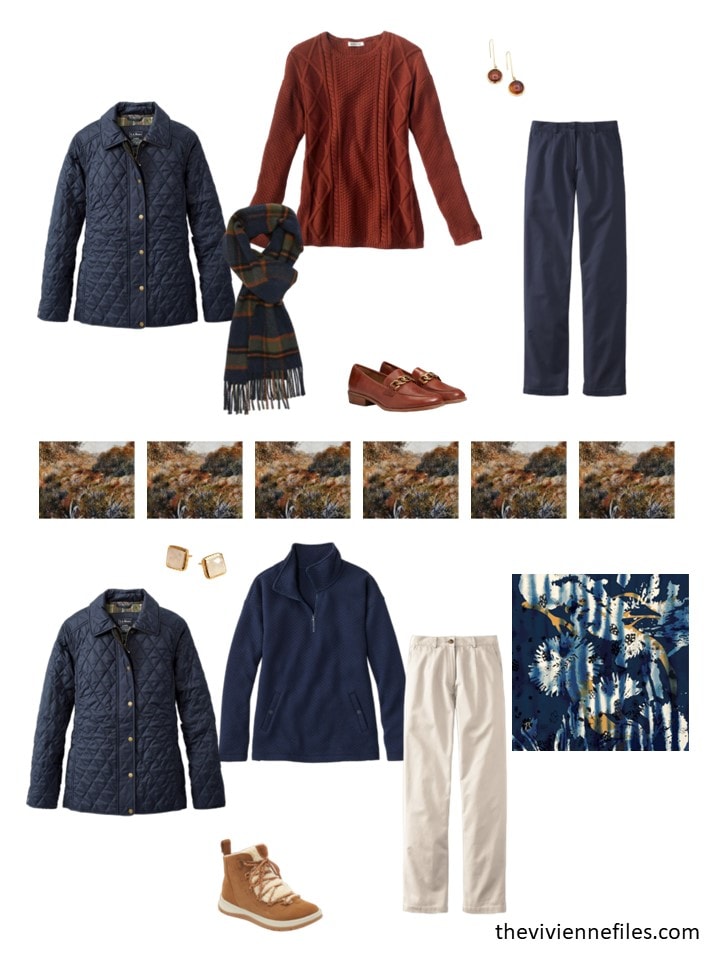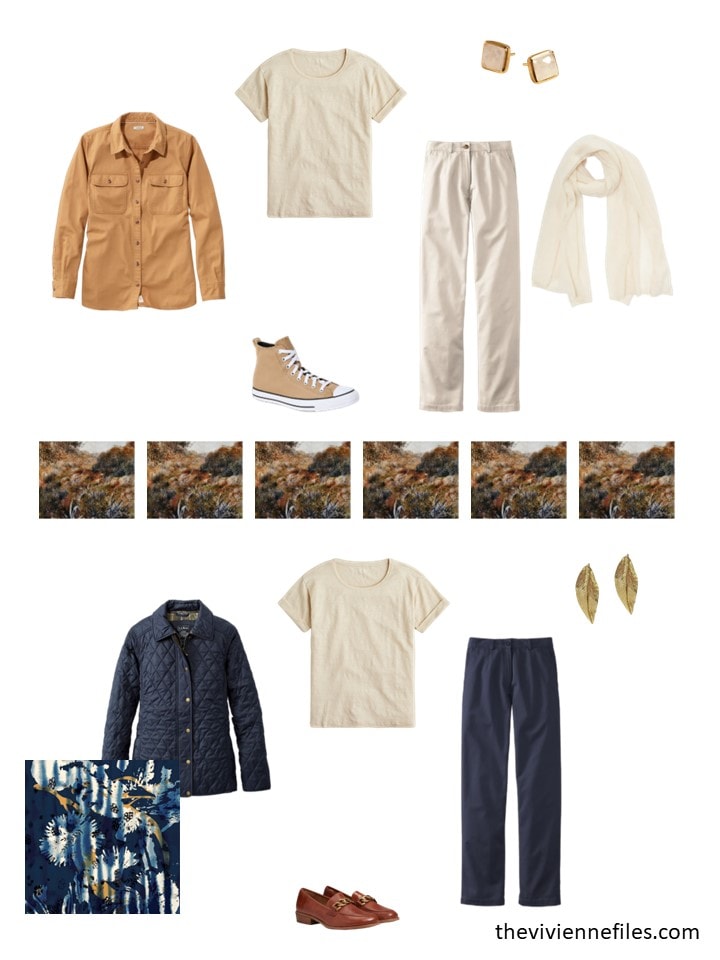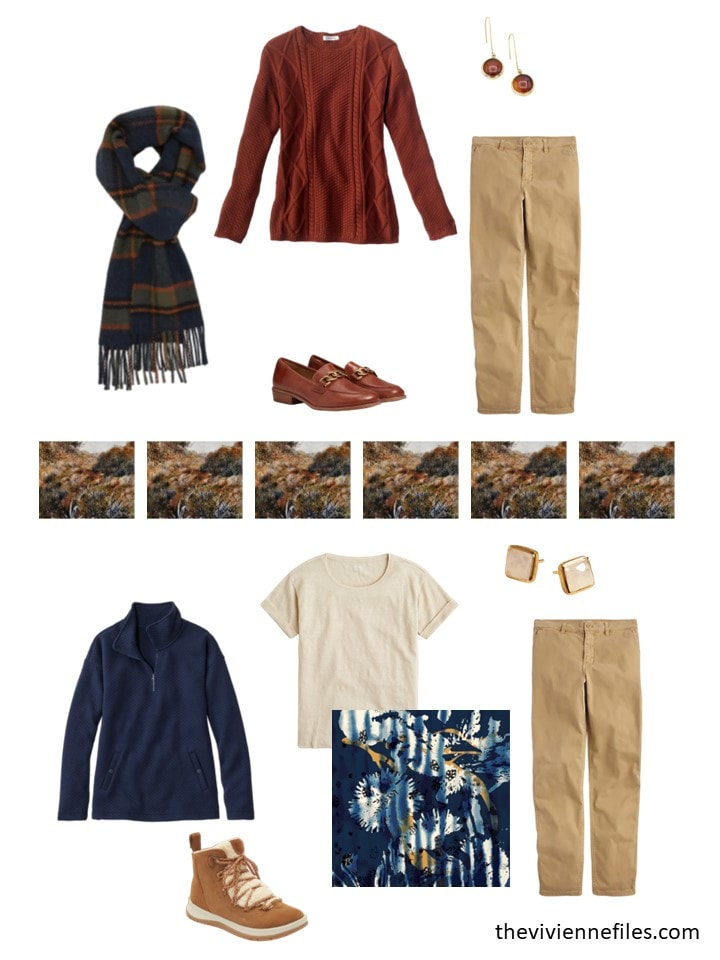 Rothko! If you ever get a chance to visit the Rothko room at the Phillips Collection in Washington D.C., I strongly recommend it! Your feelings about Rothko will change, I assure you…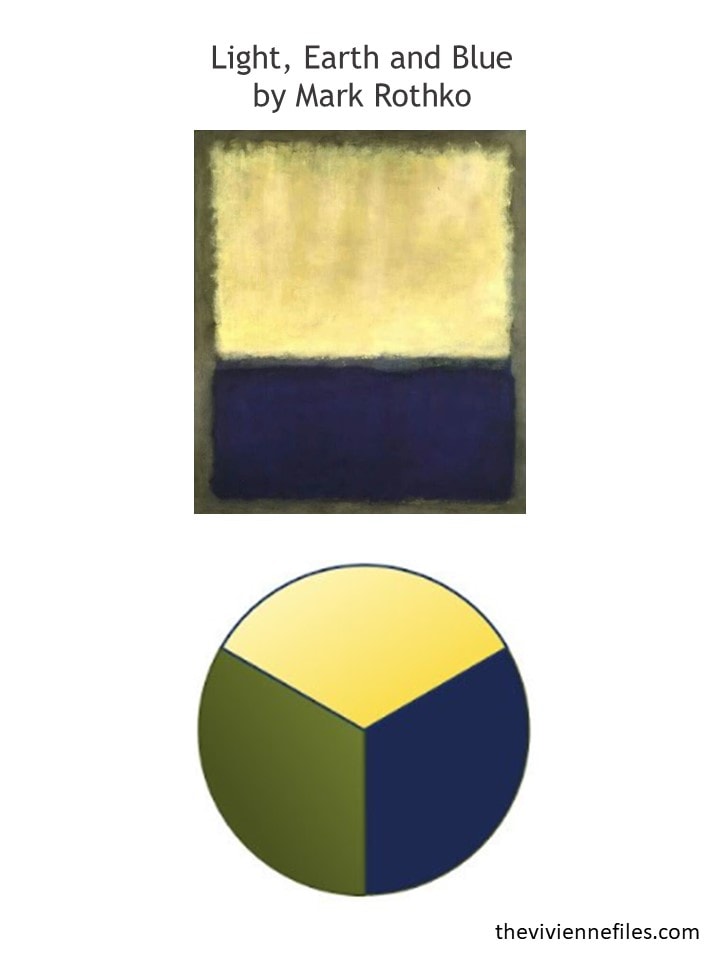 This heroine has made a really big decision – she's adding warm dark caramel brown to her palette for accessories. The contrast of the leather (or whatever…) with her wardrobe colors is great, and this way she has a lot more flexibility finding shoes and bags…
And yes, this decision made it possible for her to choose squirrel earrings to wear with her koala bear scarf!
I suspect that her newest scarf is going to be REALLY useful…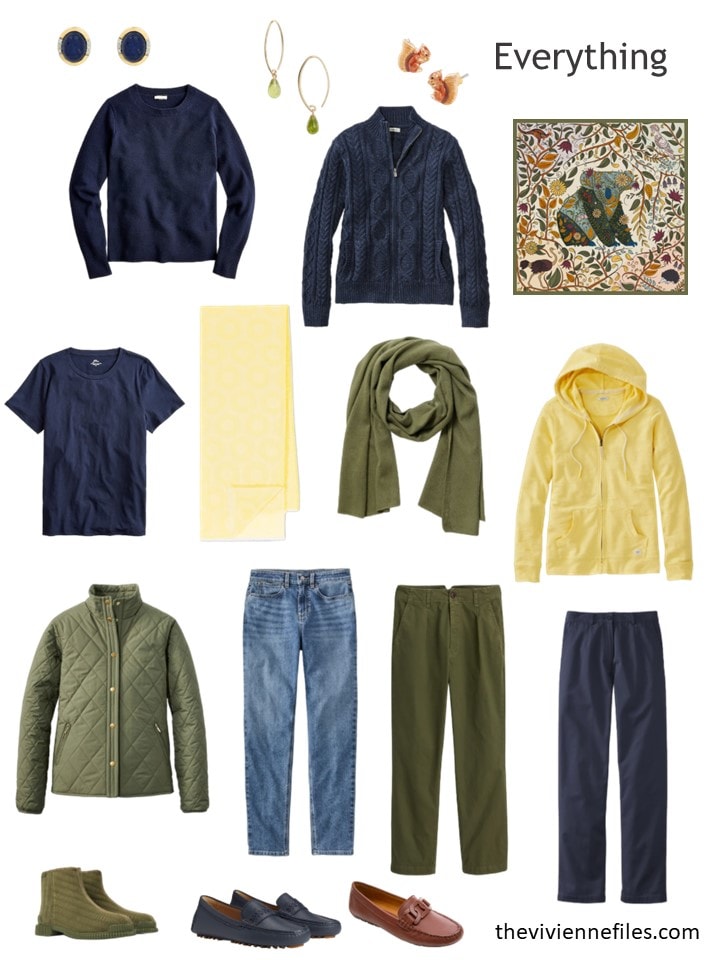 As with her 2 friends who have finished their shopping, this heroine has a lot of new outfits possible, just from the inclusion of 3 new garments in her wardrobe: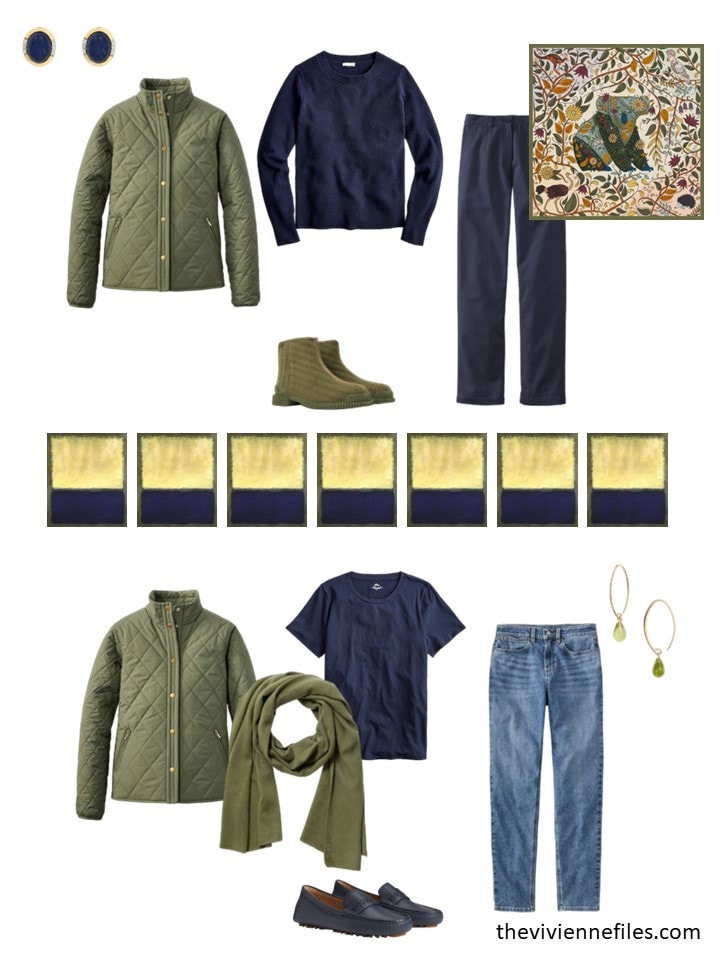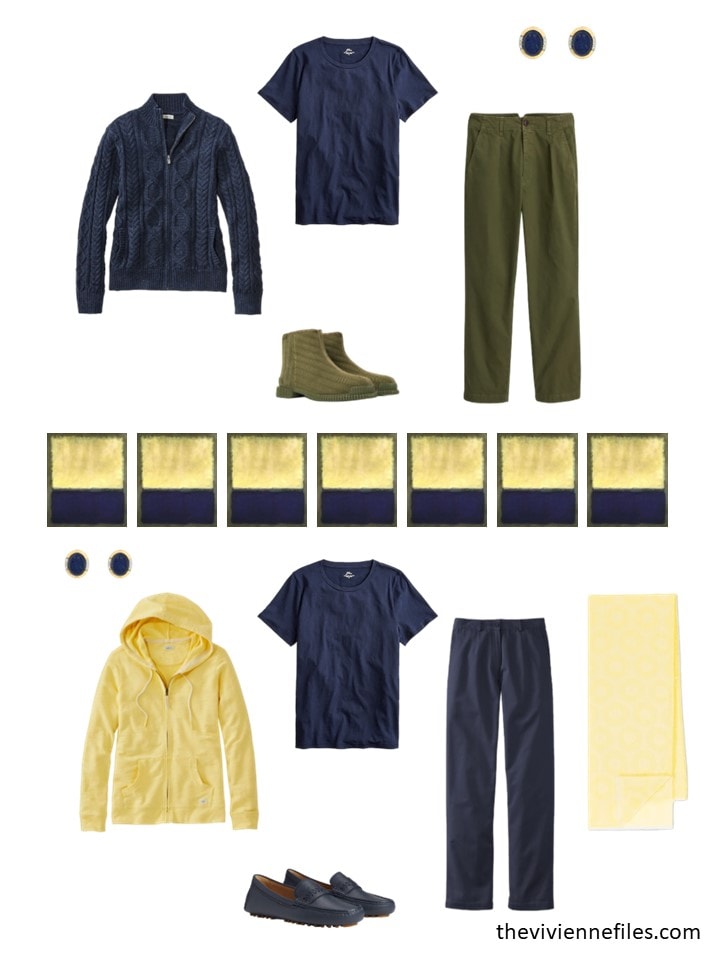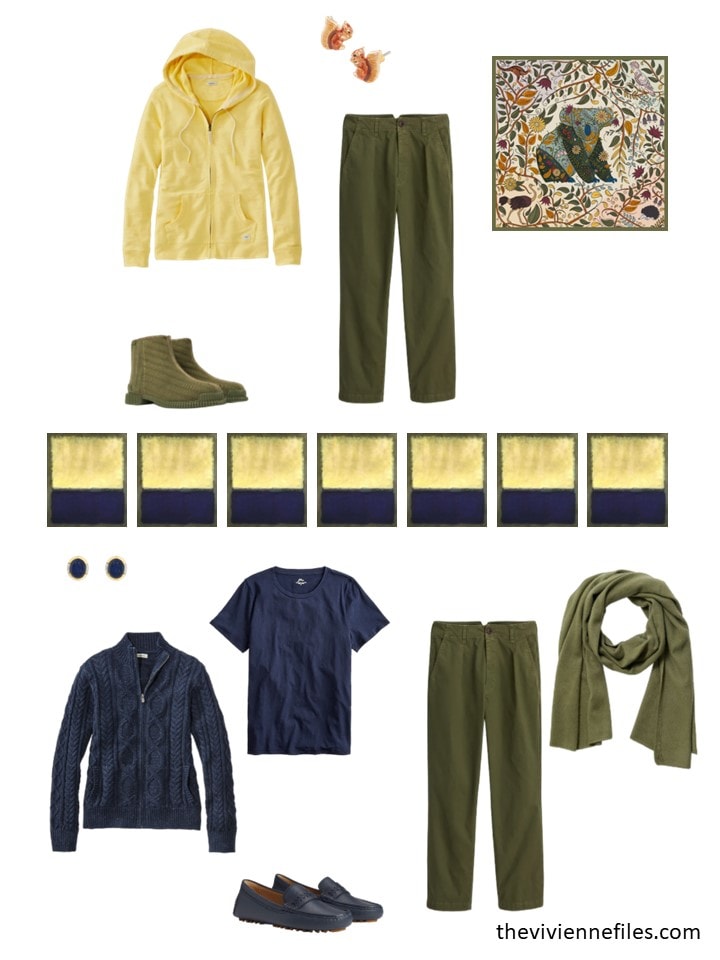 Of course none of these wardrobes are in the same colors as my own, but I think I could manage for a week or so with any of the 3 of these.
I'm getting ready to start a "10 Days, 1 Sweater" and then a "30 Days, 1 Tee Shirt." That should challenge my ability to mix my clothing in new ways!
love,
Janice
p.s. Eight years ago, we spent some time with Sunflowers by Van Gogh, and assembled a Four-Pack for a quick business trip.