January 30, 2023
Just to refresh our memories after the weekend, our current heroine is working on a Project 333 wardrobe based upon this painting and color palette: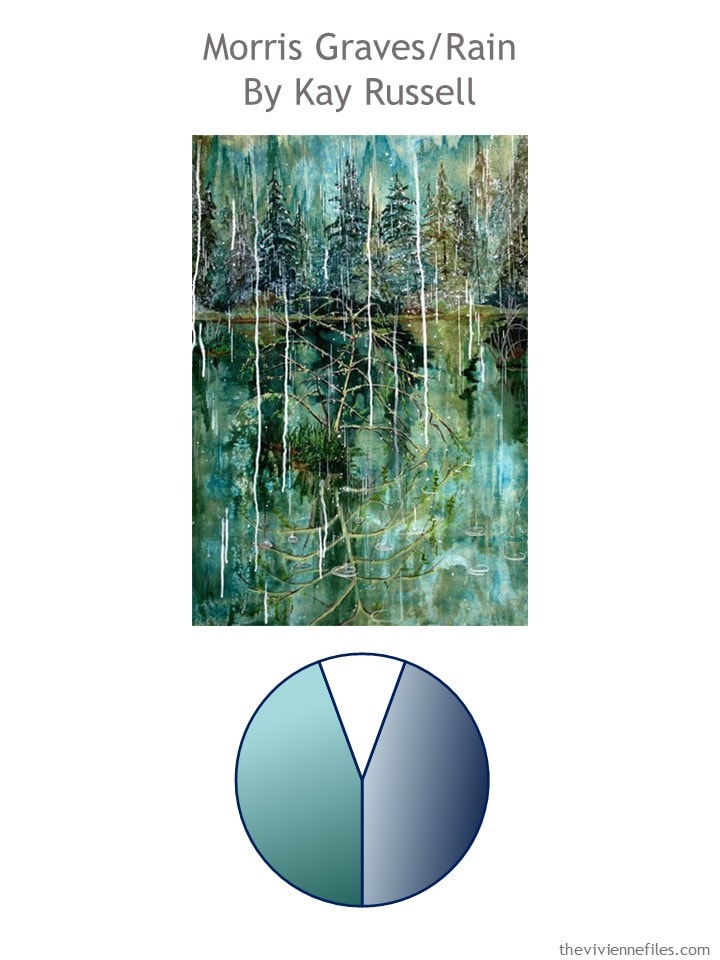 Her plan is to include 16 garments and 17 accessories in her 3 month plan; the clothing that she's chosen is here:
She's going to be logical about this, and work her way through an assortment of outfits, making certain that she includes the appropriate accessories for each…
Finding both earrings AND a scarf in her favorite dusty green is a small victory, I'd say!
She's going to slightly dress up with her vest – a stunning pearl brooch, and some pretty loafers will do the trick:
Something warm and casual is always useful!
Her favorite dress is easy – pretty earrings, nice low-heeled pumps, and a scarf!
She knows that some days she will just want a simple navy and white outfit – but her scarf has a wee stripe in soft green:
Now that she has 2 scarves that include green and blue, she can mix up her clothes in all kinds of ways!
OOh, best keep count! That's 17 accessories…
Here's what her 33 items for Project 333 look like: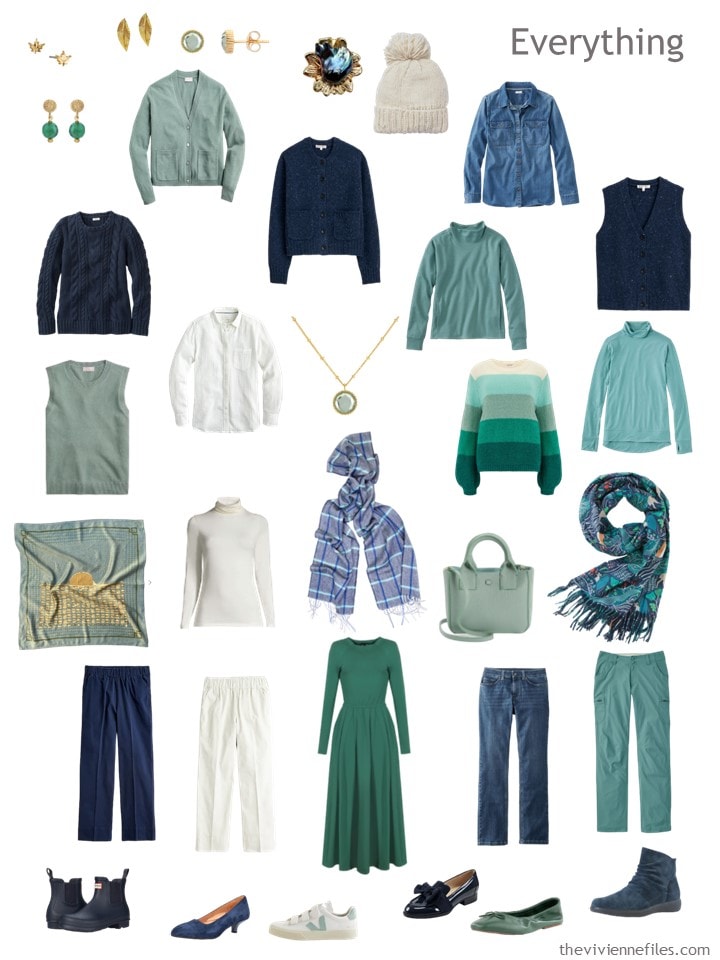 Although this is about as far from what I normally wear as possible (well, I do have blue jeans!), I could easily dress in this wardrobe from now 'til the end of April…
The more I control the size of my wardrobe, the better I feel about it. I'm learning that I don't need a lot of variety!
love,
Janice
p.s. Seven years ago, I launched the very first project in which we add a new outfit to a wardrobe each month. In 2016, we started with Hermes scarves...