Clothes
Here are direct links to some of my favorite stores; any purchases made through these links will generate small (TINY…) commissions for me, which help defray the costs of running The Vivienne Files. I'm very grateful for your support…
J.Jill – an excellent place to look if you love Eileen Fisher but find her too expensive. Their linen pieces are excellent, and I wear both their ponte knit skirt and ponte dress frequently… And if you get their credit card, you get a 5% discount on everything, as well as an additional discount during the month of your birthday!
Talbots – a great stand-by for suit separates, shoes, and some lovely scarves…
Nordstrom – the original go-to for shoes! While it's not the least expensive place in the world to shop, you truly can find everything you need here. They carry an exclusive selection of Eileen Fisher, too!
Lands' End – for years this was the best place on the internet to buy cashmere. You have to be pretty picky these days – if you get something substandard, SEND IT BACK, but my last purchases have been lovely… Also, if you struggle with swimwear, this is the place to look; they take real pains to fit everyone, with comfort and flattery.
L.L.Bean – NOT stodgy and boring… Some of the best-made tee shirts, jeans and sweater in the world…
Wolf & Badger – Sometimes, you need something amazing. A handbag, a piece of jewelry, or a scarf that you won't see anyplace else. This is where to look! The people are lovely, their stuff is out of this world, and the service is great. You'll be thrilled…
Novica – Jewelry, accessories and decorative object made around the world by artists and artisans far from the world of designer logos and brand names. Amazingly reasonable prices for some unique and completely lovely things. Some of my most treasured pieces of jewelry are from here.
Uniqlo – Japanese based, so the sizes can run small, but things are moderately priced and of very acceptable (but not amazing) quality. If you want something to wear constantly through summer, or if you want to experiment with a new color or shape, this would be the place to go. And if you have children or grandchildren for whom you occasionally buy clothes – Uniqlo has MORE novelty tee shirt (unoffensive ones, hallelujah!) than you'll ever need.
The Most Important Single Summer Garment!!!!
These little "skimmies," also known as slip shorts. If you have… thigh issues…. in hot weather, these will change your relationship with dresses forever. Trust me!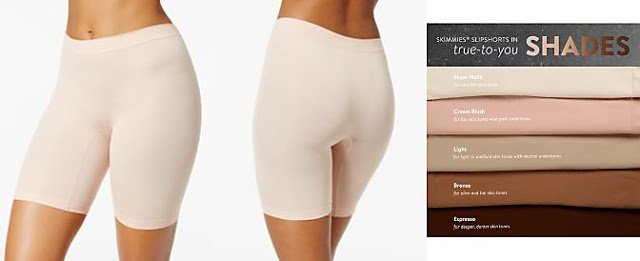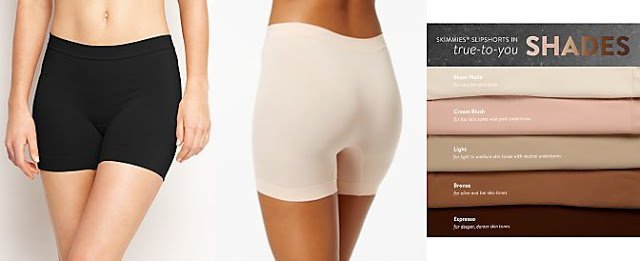 I hope you find something you love…
love,
Janice