October 11, 2023
This painting really feels just right for this time of year – we're actually on our 4th consecutive day of true autumn weather!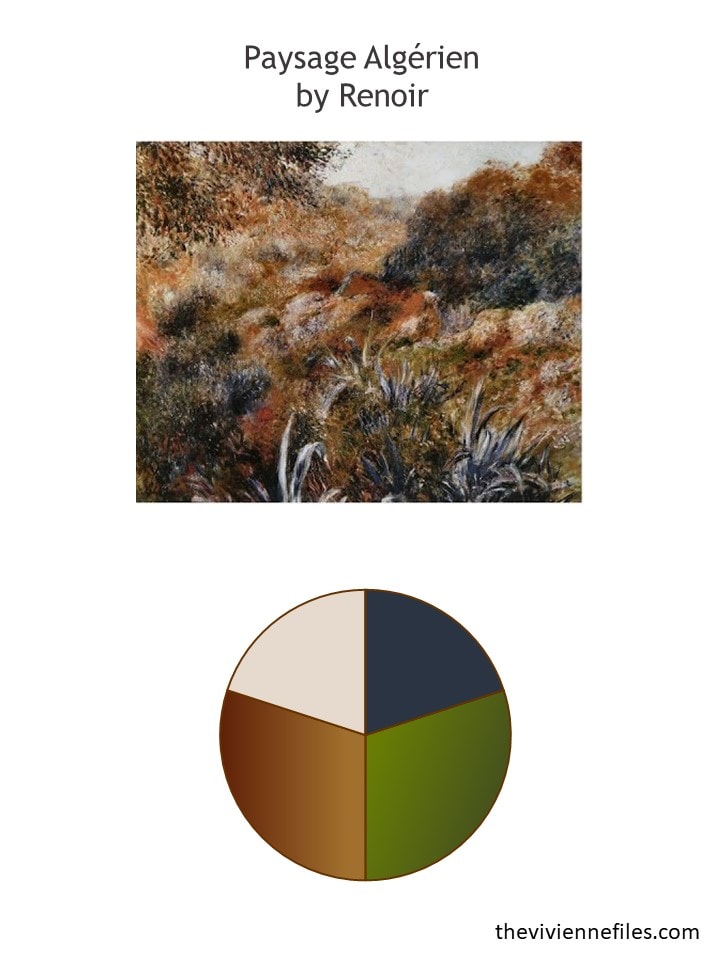 What do you think? To me, this feels the most like a "normal" wardrobe. Maybe it's the mix of colors, or the number of colors?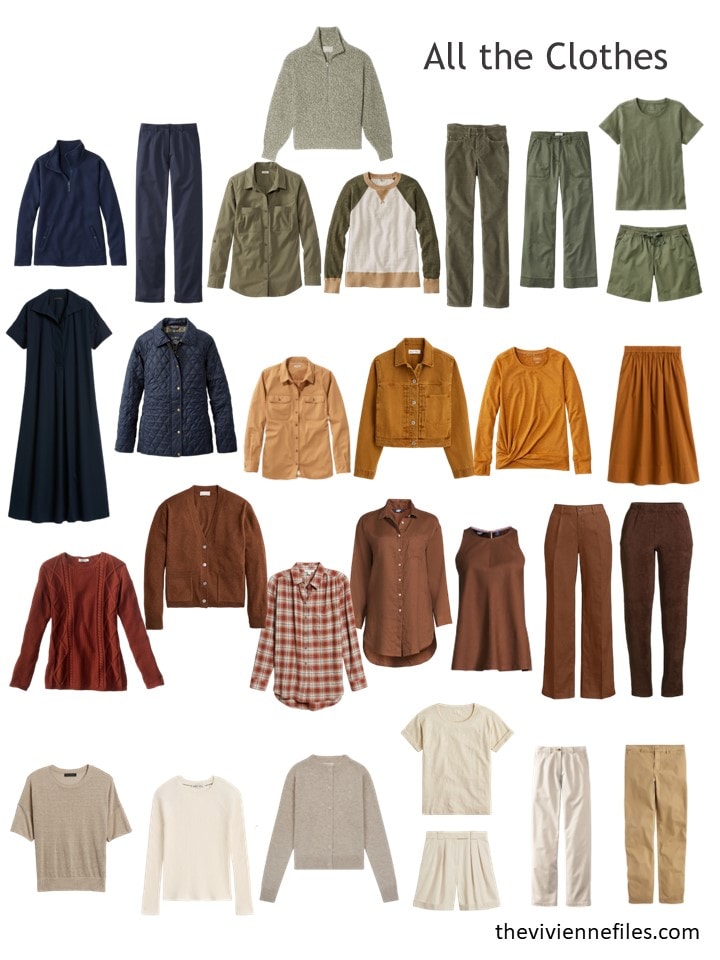 This heroine starts out thinking that she's going to get some basic, infinitely useful garments this month; many of us start out thinking this way!
A navy tee shirt? Perfect for a solid column of color with her navy pants. The polo sweater can be worn with something under it, or on its own. And a v-neck sweater is classic, and also can be layered or worn alone…
Maybe gold loafers and a sparkly brooch aren't absolutely basic!
This wardrobe doesn't look a lot different – maybe a stronger level of the beige family. Her purchases were very consistent with her existing wardrobe, which is always pretty efficient and smart!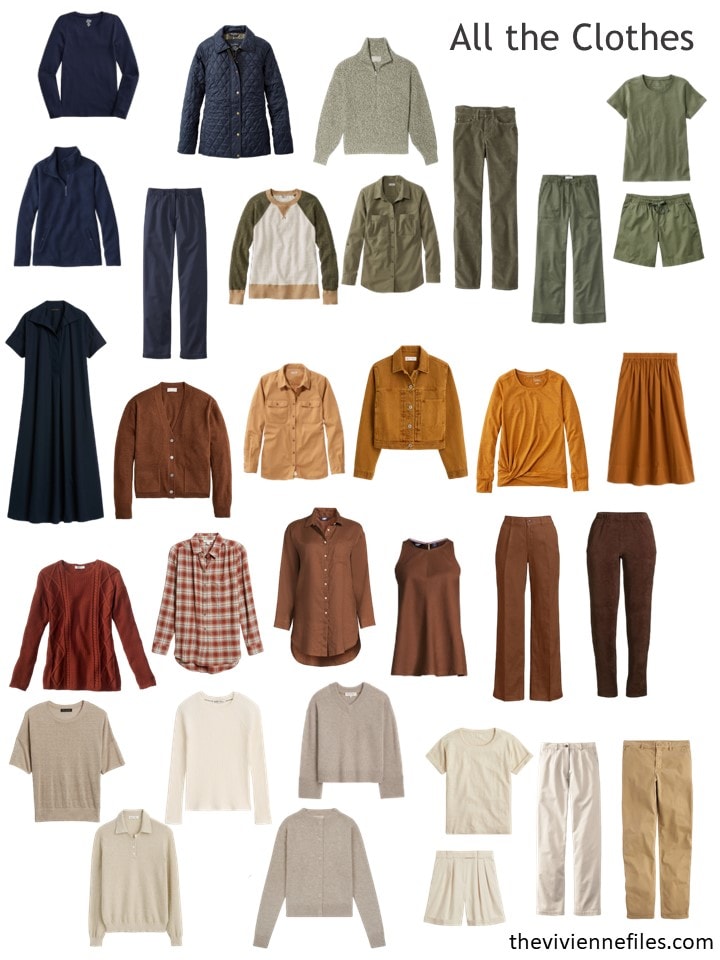 Her accessories are lovely – I'm seeing a pair of beige short boots for her?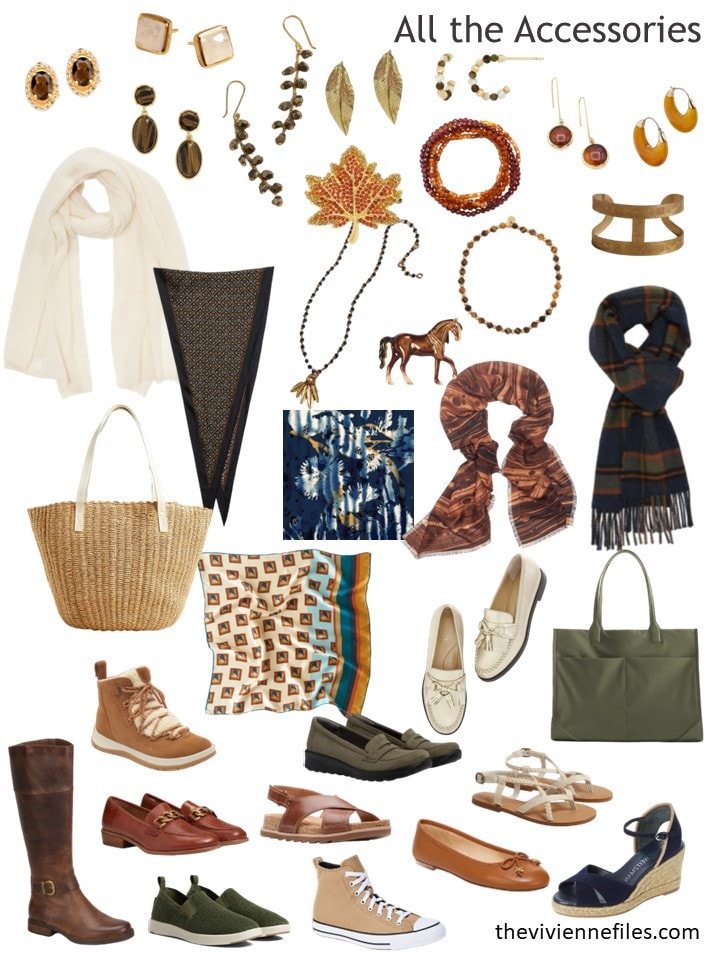 As always, we like to see how new purchases will be worn! This wardrobe is almost infinitely variable…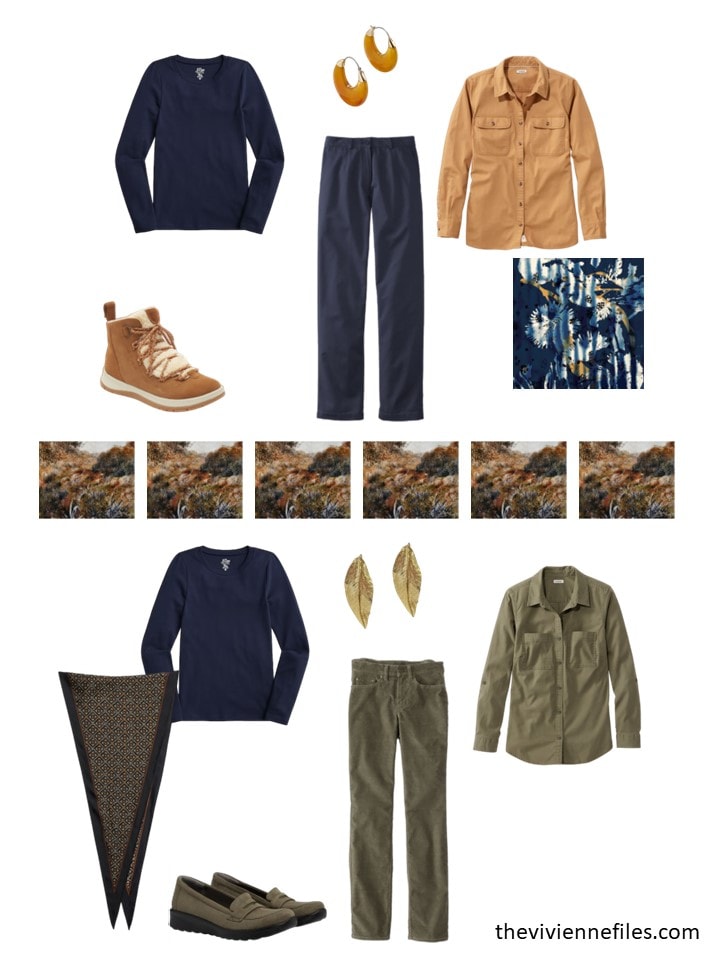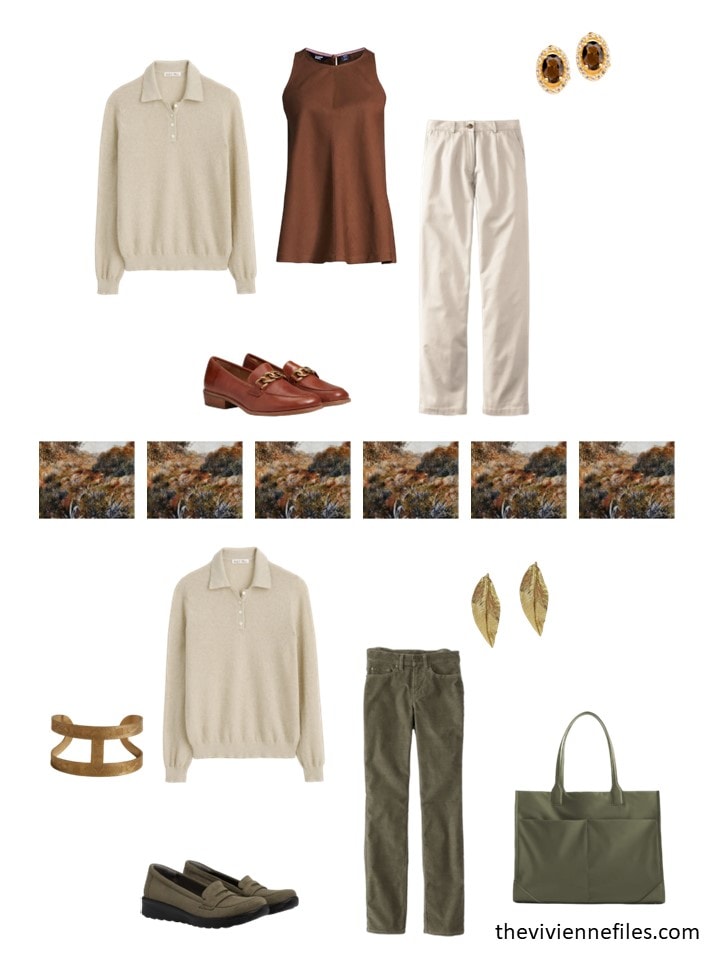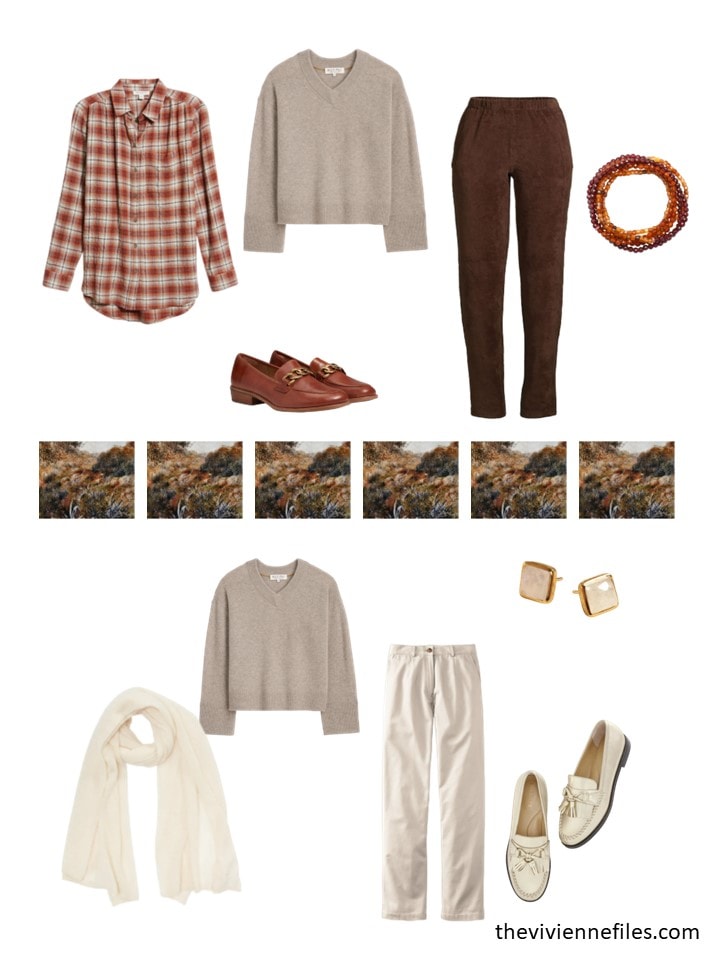 What about this wardrobe? If you arrived somewhere for a month, and this wardrobe was what you found in your luggage, could you manage? Would you be happy?
love,
Janice
p.s. Nine years ago, I reviewed a "not too fabulous" French fashion book, and shared one of my packing lists with you!