October 13, 2023
Happy Friday the 13th! Of course, we're all FAR too intelligent to be superstitious, right?
Today's wardrobe and heroine are tempting to me – I love the softness of the blue and green, and the range of possibilities in infinite shades of grey. These are the colors that might really flatter someone with greying hair and green or blue eyes…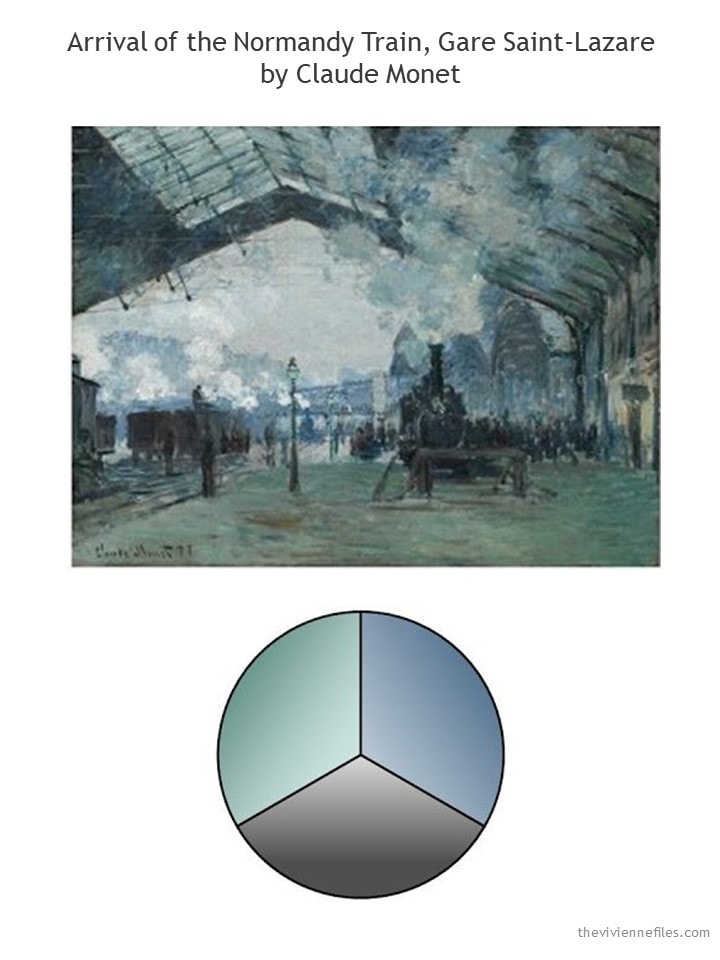 Our heroine's current wardrobe is built with the assumption that she doesn't AT ALL mind blending shades of colors, be it light grey to charcoal, or the palest blue worn with a deep shade…
But this heroine is feeling like she would like some green to wear in cooler weather… She can't find green pants in a shade that fits in well, but she was able to find lovely, classic, casual tops!
And grey cords – heck yes!
She definitely has more green options now, as well as being able to wear grey pants with her grey sweaters, or her blue sweaters…
Next month, we may analyze these wardrobes again to make certain that we're not missing anything both obvious and necessary!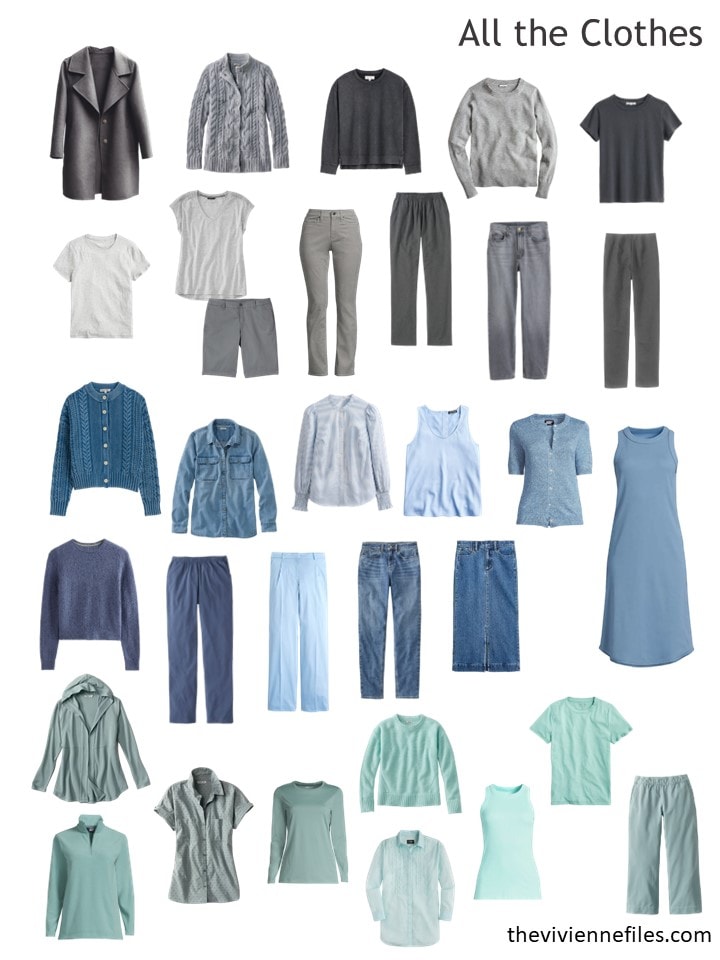 This heroine WAS pretty practical in her choice of accessories this month – grey shoes to wear with her new corduroy pants, and a compact grey bag that she may end up carrying most days!
Her accessories, as with all of the accessory wardrobes, are a real insight into her preferences and taste!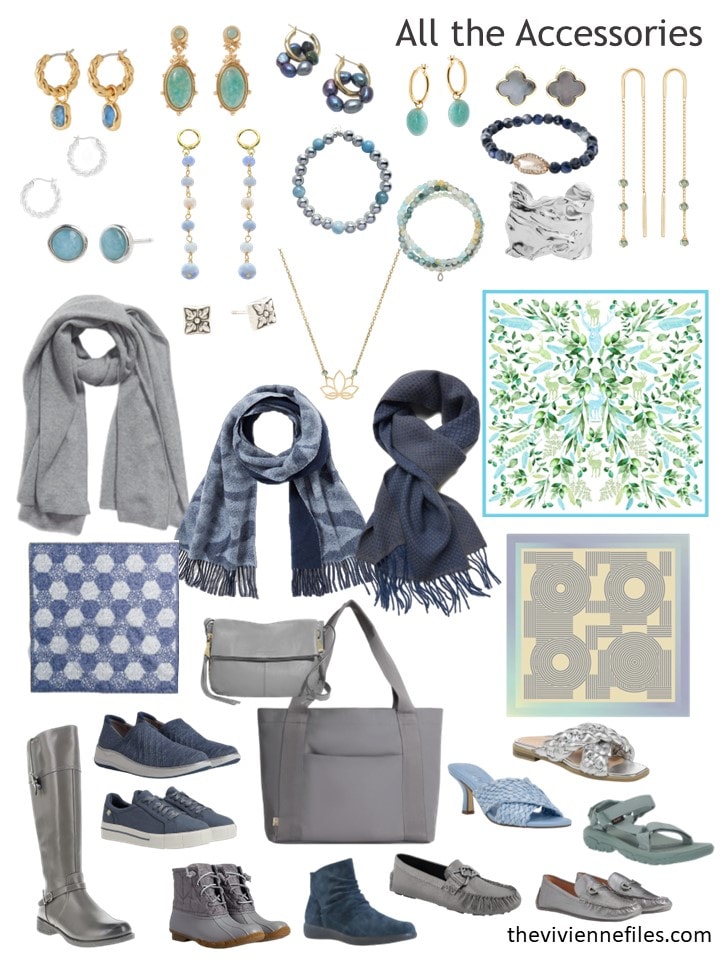 It's safe to assume that our heroine will be wearing her new clothes almost immediately, since the weather has turned SO COMPLETELY in the Northern Hemisphere…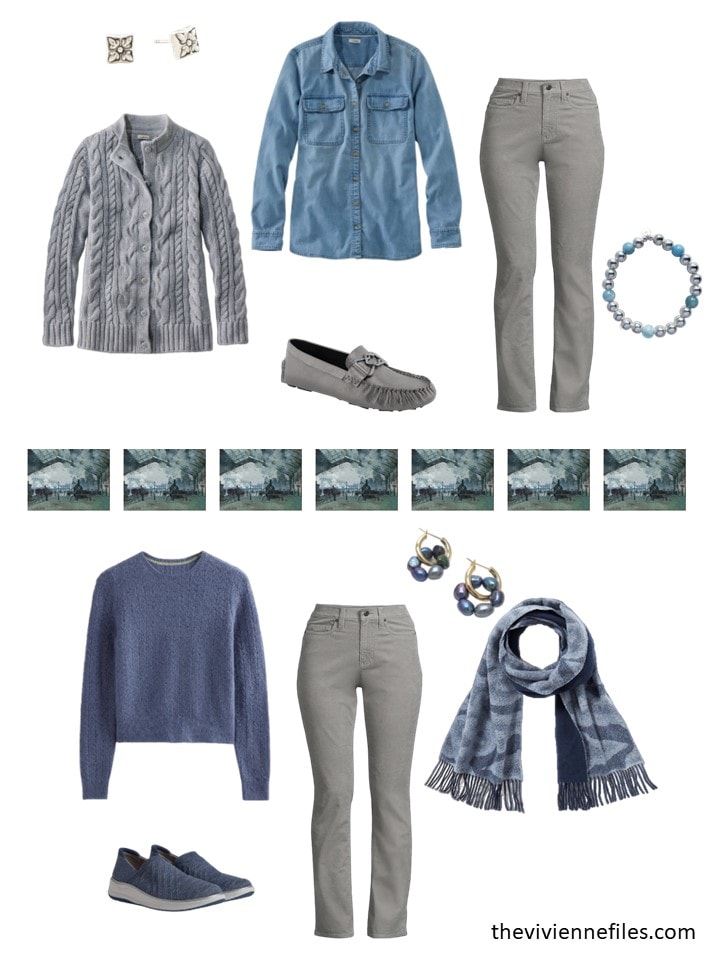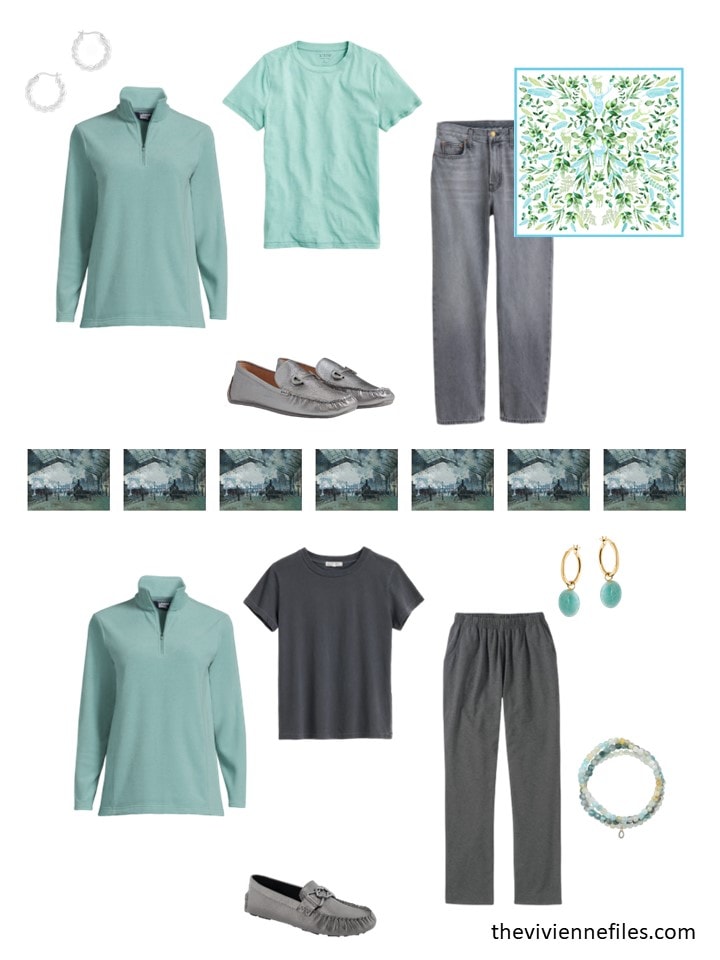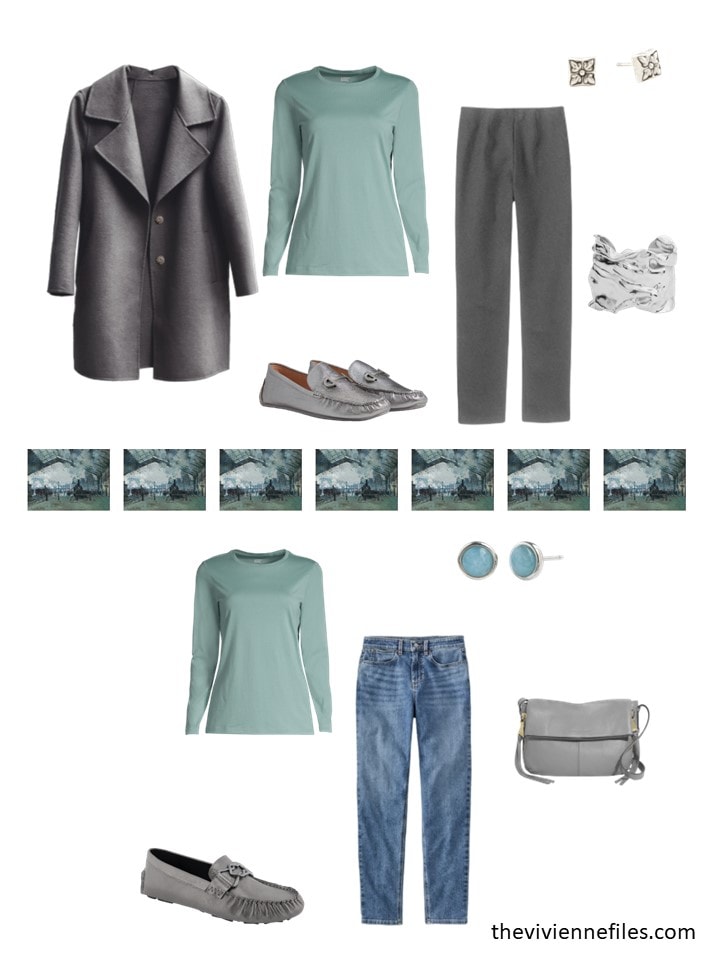 If this was my wardrobe, I suspect that I would have a streak or 2 of soft blue in my hair! Not for the timid…
Would you wear this wardrobe for a month, if someone offered you a large sum of money? I might do it for free, just to test-drive an entirely different color scheme!
love,
Janice
p.s. Just 2 years ago, we started with a Max Weber painting to assemble a wardrobe that includes a shade of blue/green almost like the one in today's wardrobe – as well as both grey and brown!