October 13, 2021
Difficult…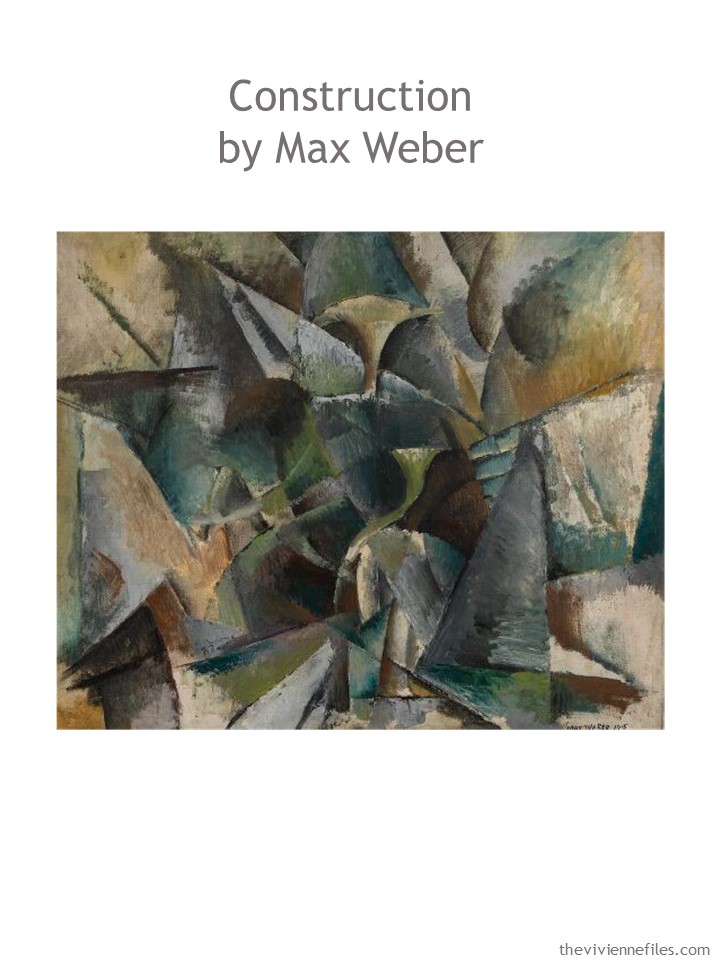 Very early in her career, she became instantly famous (at least in architecture circles!) for her innovations in combining unexpected construction materials. She discovered new synergies of strength and flexibility that changed the industry…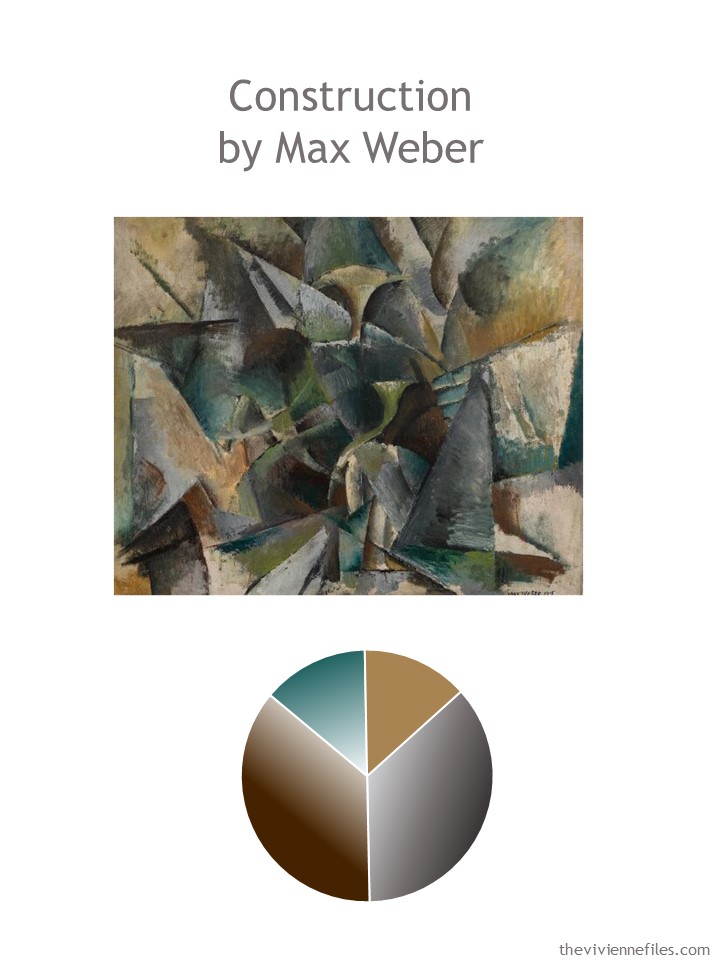 Since then, she has deliberately cultivated a reputation for being a difficult partner in projects. She's actually a lovely, kind woman, but she finds that she is treated with more respect if everyone approaches her with a certain… trepidation?
Her wardrobe reflects her interest in combining things in unexpected ways; she might show up for a project summit dressed in a soft, approachable way:
But she knows that she's going to want to surprise people – sometimes she wants warm colors, sometimes cool. Sometimes jeans, sometimes dressy flannels…
Careful planning is required!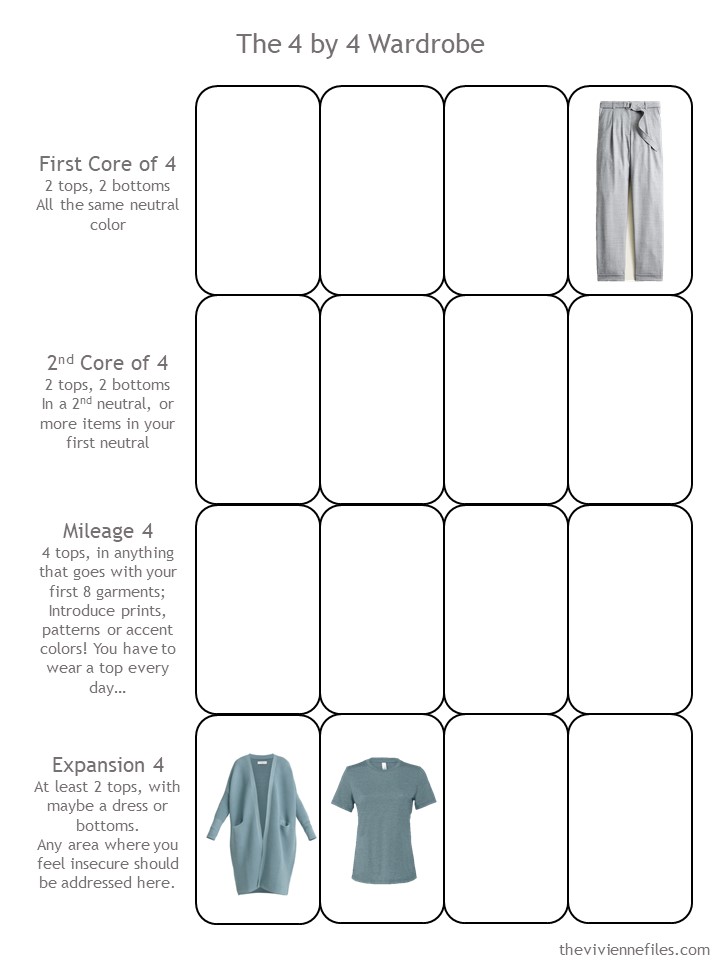 She loves grey – the feeling of steel, and concrete, and the winter sky…
But she also likes the earth tones – landscaping with dark bark trees, doors and windowsills and surprising trims with recycled wood…
She keeps everything balanced…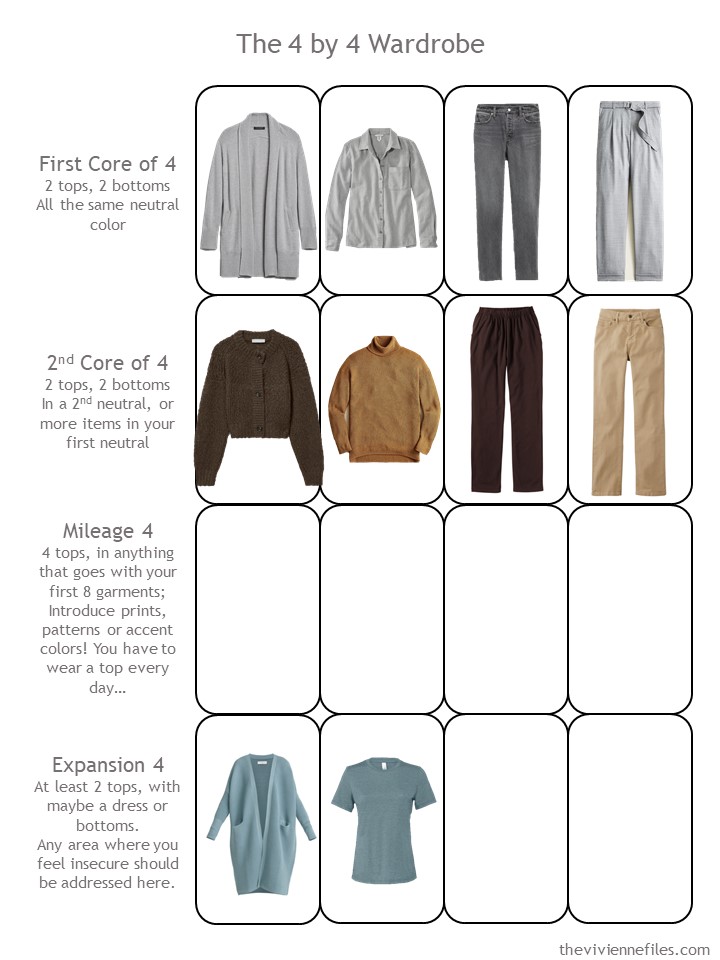 She really likes to wear brown – her hair is brown, and she seems to find that she can fade into the background and be overlooked… For a while!
But her eyes are teal…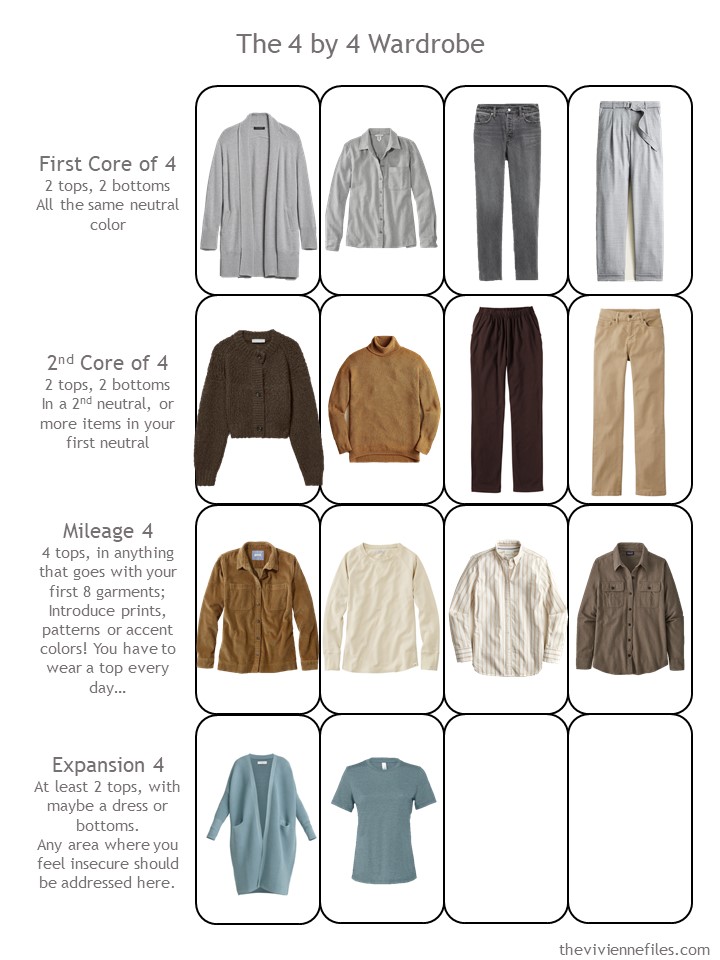 Sometimes soft teal, and sometimes startlingly bright…
Her wardrobe does justice both to her appearance and to her work…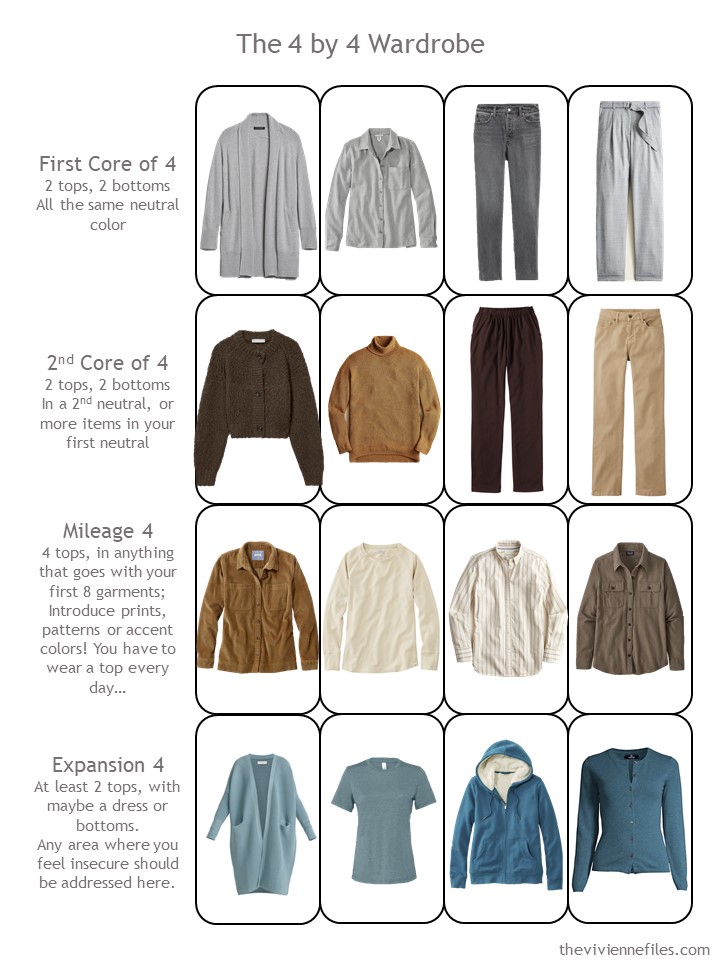 She doesn't wear a ton of accessories – just a few which are carefully chosen. Except for shoes…
It's a difficult wardrobe in some ways – it's not really infinitely versatile. But it has enough options to make her happy, and that's all that matters to her!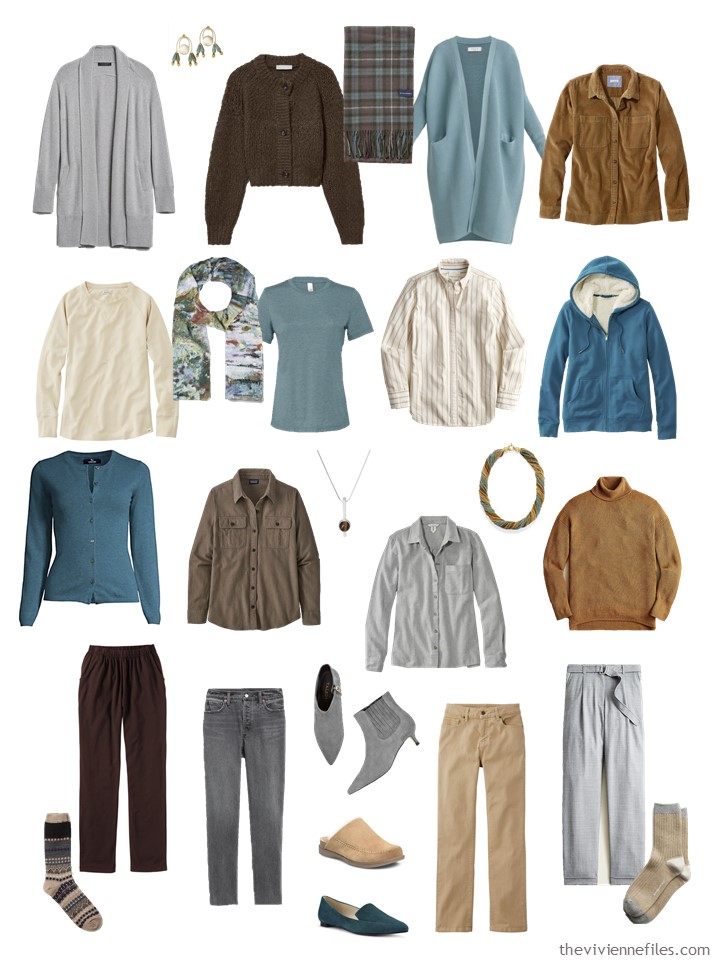 She reviews her various outfit possibilities, and thinks about the circumstances under which she might wear them. Does she want to be approachable? Does she want to fade into the background and observe the dynamics of everyone working on the project? Or does she want push her way into the forefront and get things done the way she knows that they should be?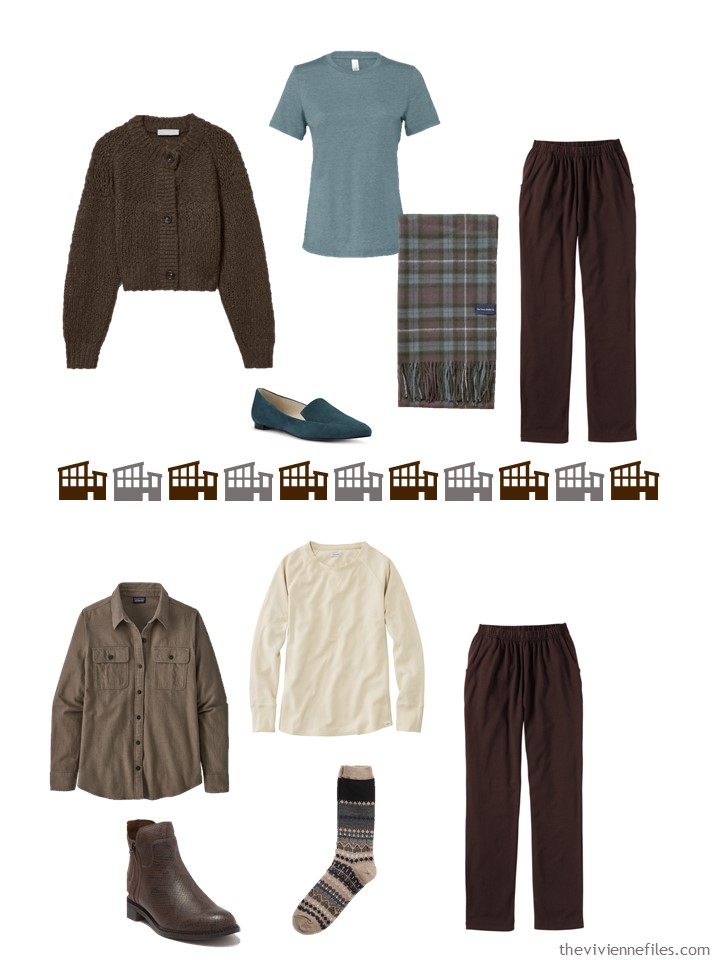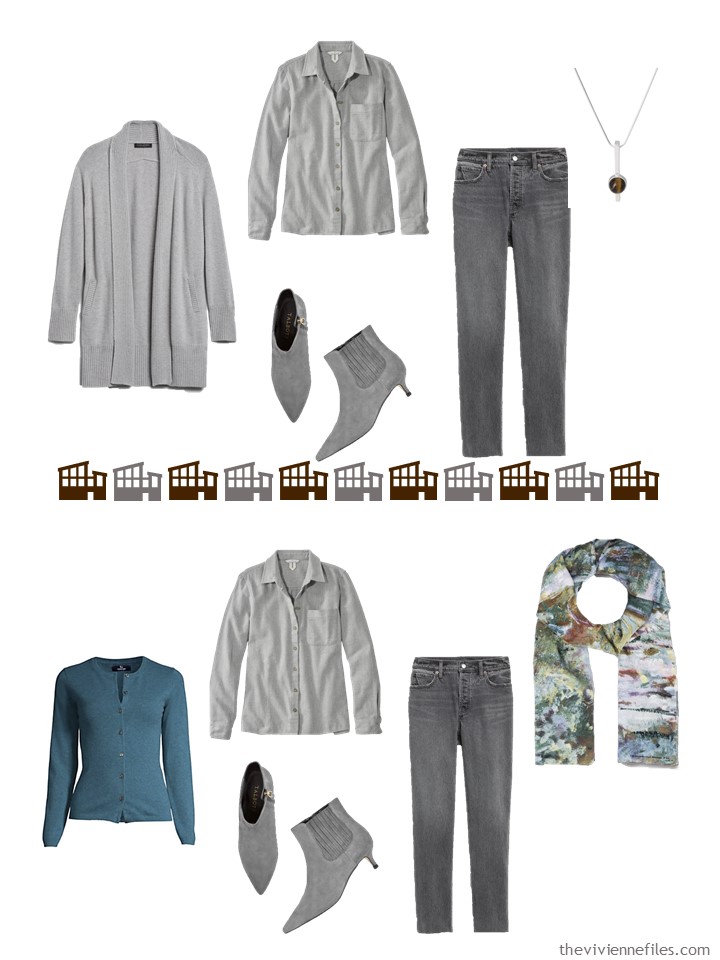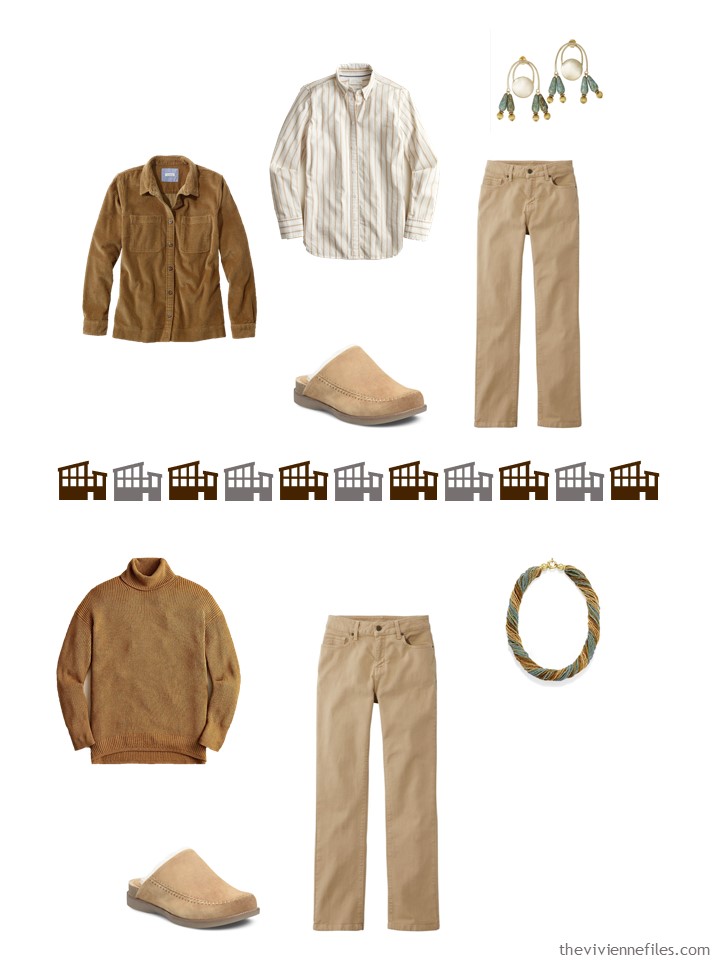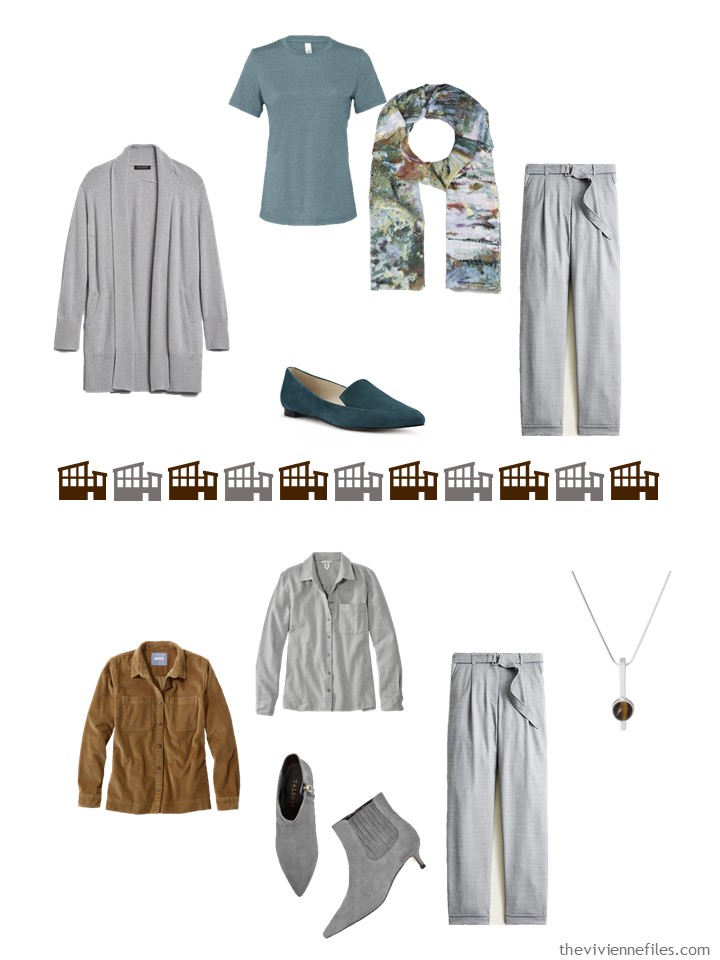 Her staff always laughs when someone asks them how they can work for SUCH a difficult woman…
love,
Janice
p.s. Not EXACTLY four years ago, we looked at the possibilities of a corporate wardrobe in grey, navy and shades of teal. I couldn't resist linking to it today, since we're already in the grey and teal mode…