October 11, 2021
Ah, some prints! Even those of us who normally introduce prints into our outfits with a scarf will need a printed garment from time to time…
A pretty tee shirt can be a great excuse to buy a cardigan, sweater, sweatshirt or jacket in a color that you love… (why yes, this purple corduroy shirt-jacket cries out to me, although I don't need it!)
And you never have to tuck these shirts in – this one is actually a tunic:
(and this one isn't long-sleeved – these rules are pretty flexible!)
The various colors that appear in a print can make it easy to assemble your outfit – match a color with your pants or skirt, match another color with your 2nd layer, and you're done!
So what might a 13-piece Weekly Timeless Wardrobe look like if you are trying to dress like the colors of Lake Michigan visible from my apartment window?
This heroine may or may NOT go cross-country skiing with everyone; she could be the person who stays home and bakes cookies, or lasagna, or just takes a nap!
And that skiing might be hiking; while there's almost certainly not snow right now, there's no telling when it will arrive…
But she's going to look lovely, no matter the weather!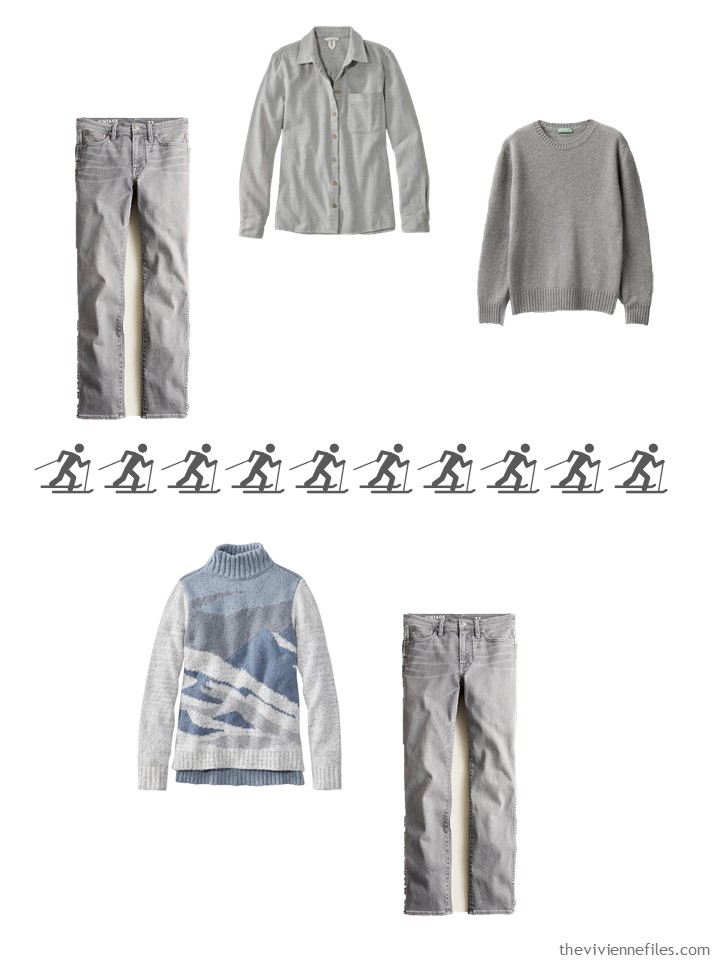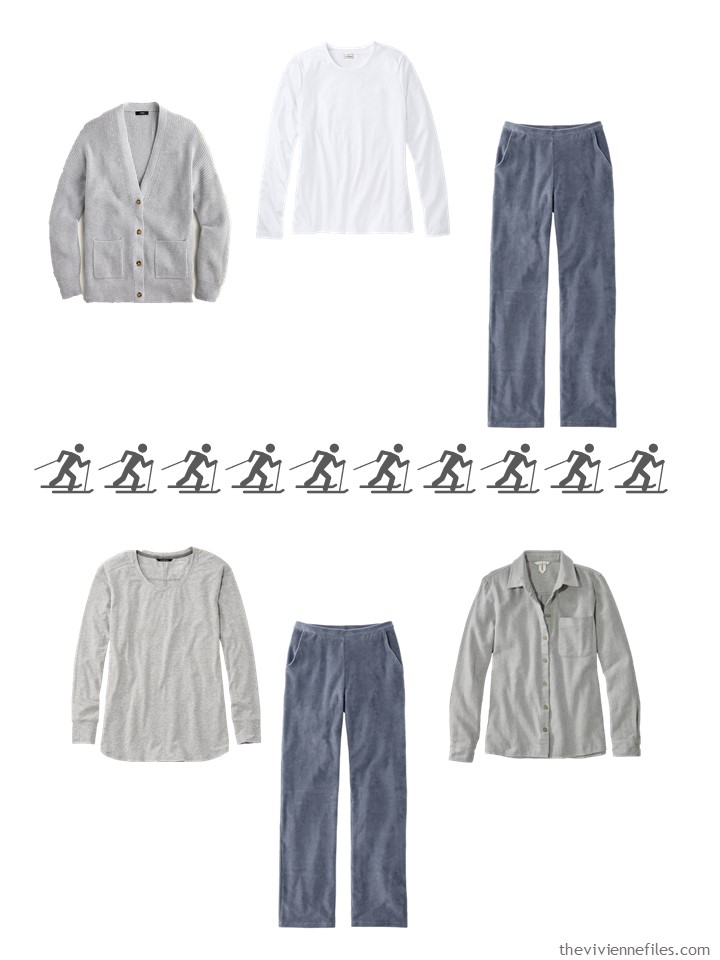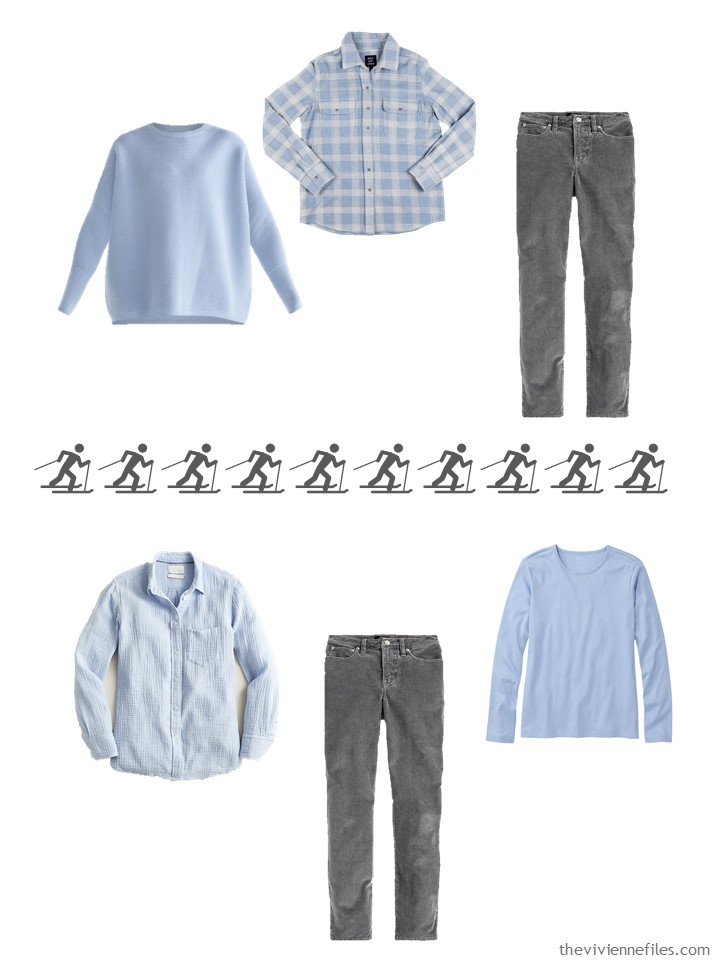 I'm actually wearing shorts as I write this – we had a few days of autumn, and then "poof" back to warm weather!
love,
Janice
p.s. Just last year, we revisited a heroine who was giving church tours – at least when she wasn't gazing lovingly at the Choir Director…