October 12, 2020
It Didn't Take Long…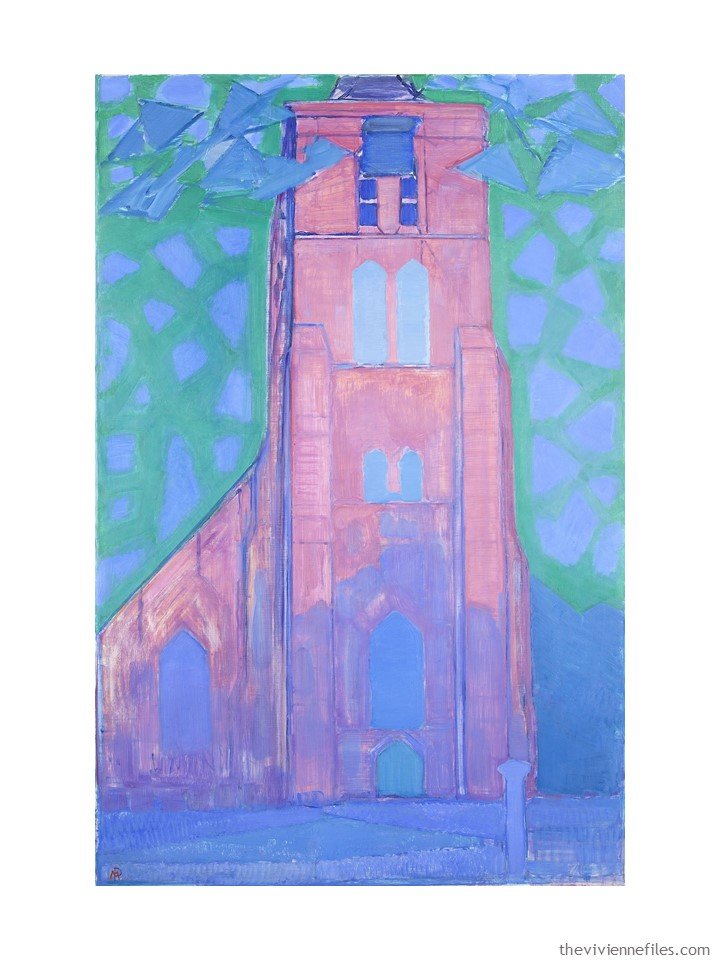 When she was initially invited to the cathedral for a long weekend of leading tours, she carefully chose her color palette…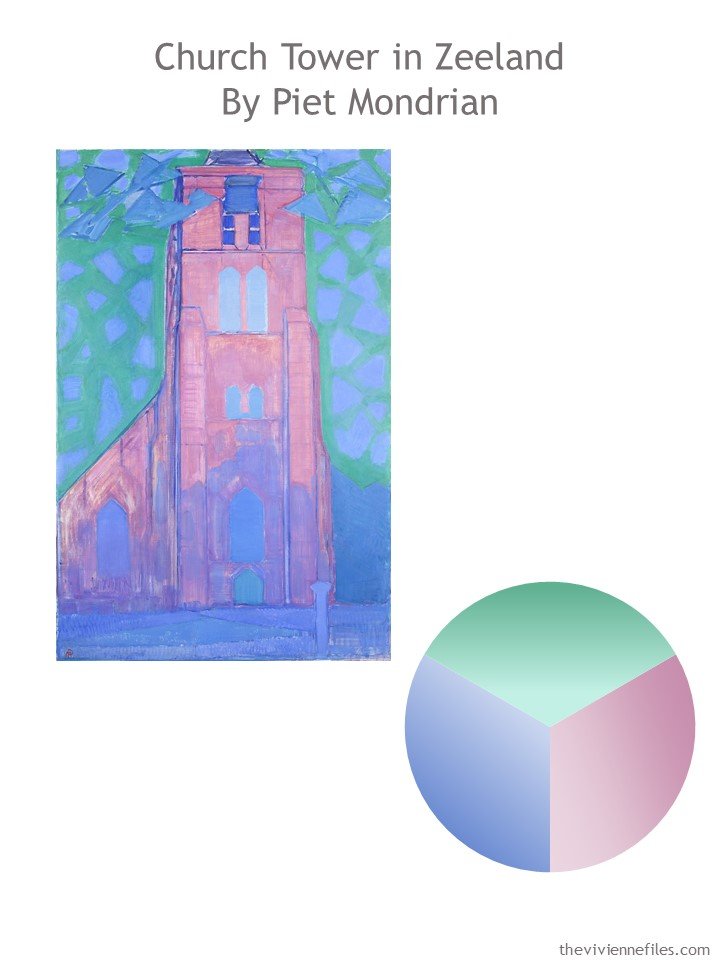 and she packed a very pretty travel capsule wardrobe. She has a bit of a crush on the Choir Director, and is happy for a chance to spend a few days hanging about…
Well… it was wonderful. The tours were among the best that she's ever given – the participants were all VERY interested in what she was teaching them, and there weren't an excessive number of "know-it-all" guests…
And dinner with the Choir Director was… magical. Amazing. Better than she could have hoped…
So when the members of the Congregational Committee asked if she could come back in a few weeks, and stay through the entirety of their Anniversary Celebration, she jumped on the chance to return!
For a brief moment, she considered changing out everything that she had packed, but she realized almost immediately that this would be silly and wasteful. Anybody who doesn't love you because you're wearing the same clothes you had on a few weeks ago is nuts…
So she sticks with her beautiful navy and pastels theme, and adds in these goodies:
MORE SKIRTS! Well, yes. She's going to be in a Cathedral, after all. Even though she doesn't work for them, she will be representing them, in a way. She wants to be respectful…
And she wants to look pretty, too!
When she settles in, the night before the festivities start, she double-checks her wardrobe to make certain that she has everything she needs. Clean undergarments? Enough clean tights to get through a day or two without doing hand laundry?
Something to stop her voice from quivering every time the Choir Director walks through the nave while she's speaking?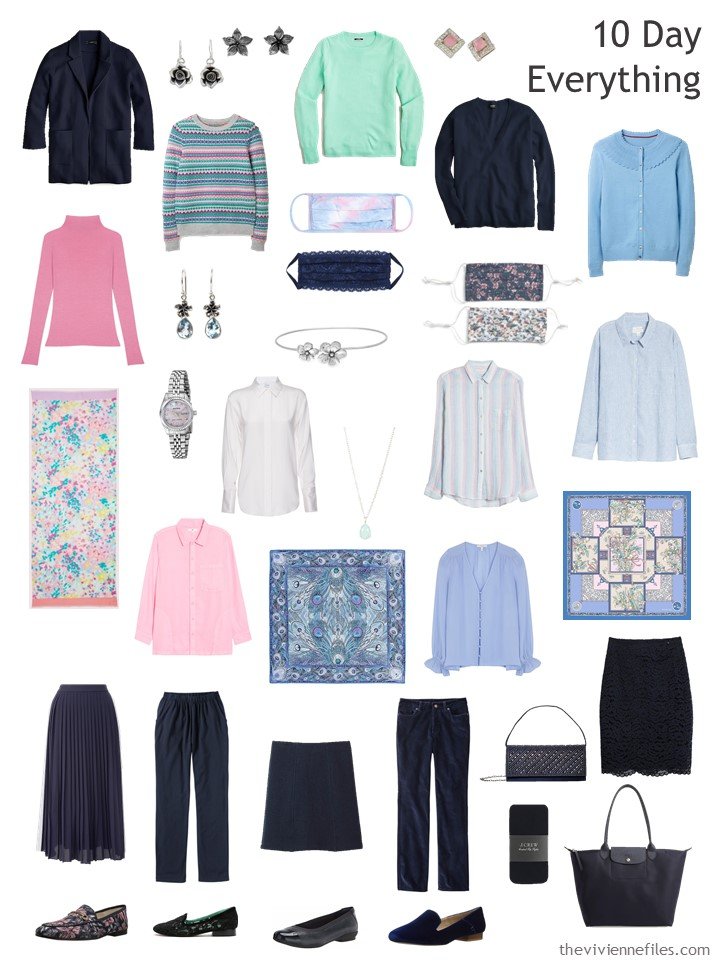 She can't sleep, so she grabs a notebook and a pen, and starts to plan all of her outfit possibilities. It's not something that she usually does, but she's feeling a need to be in control of something…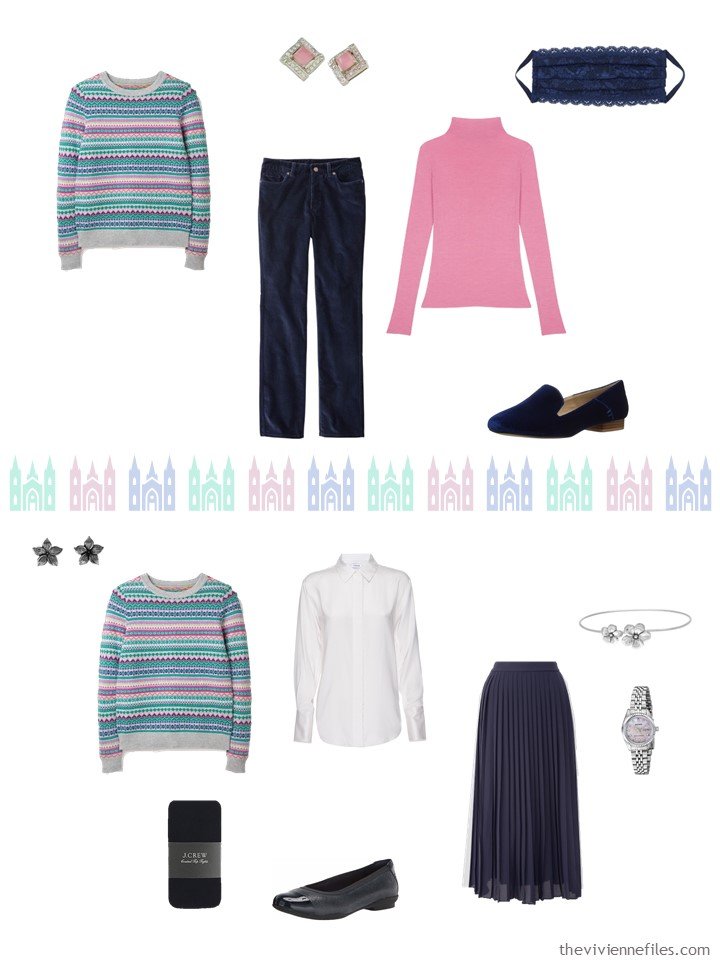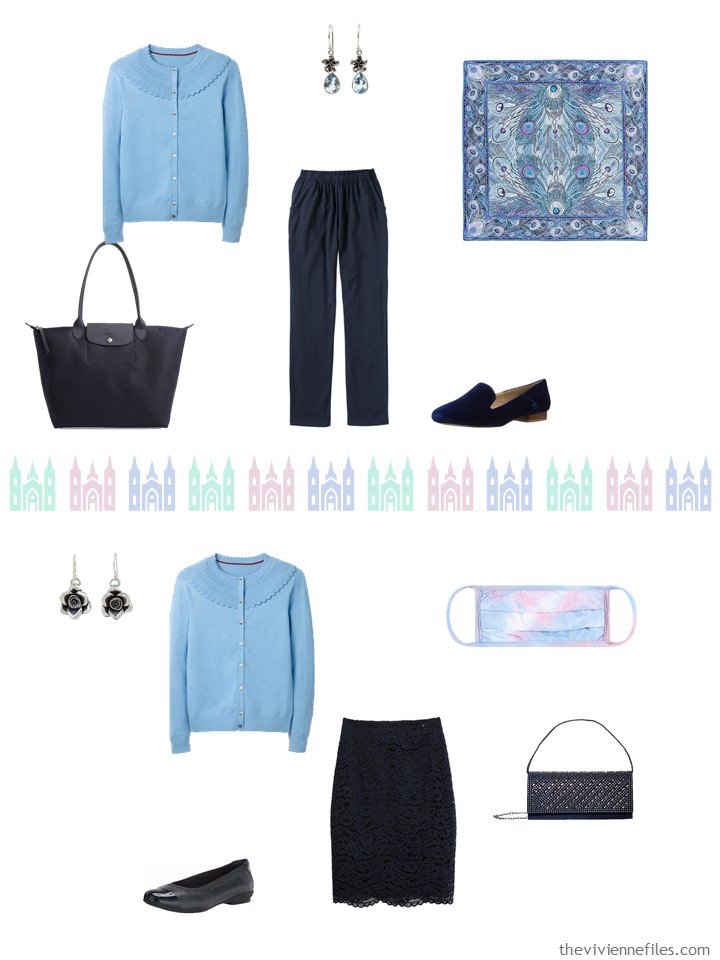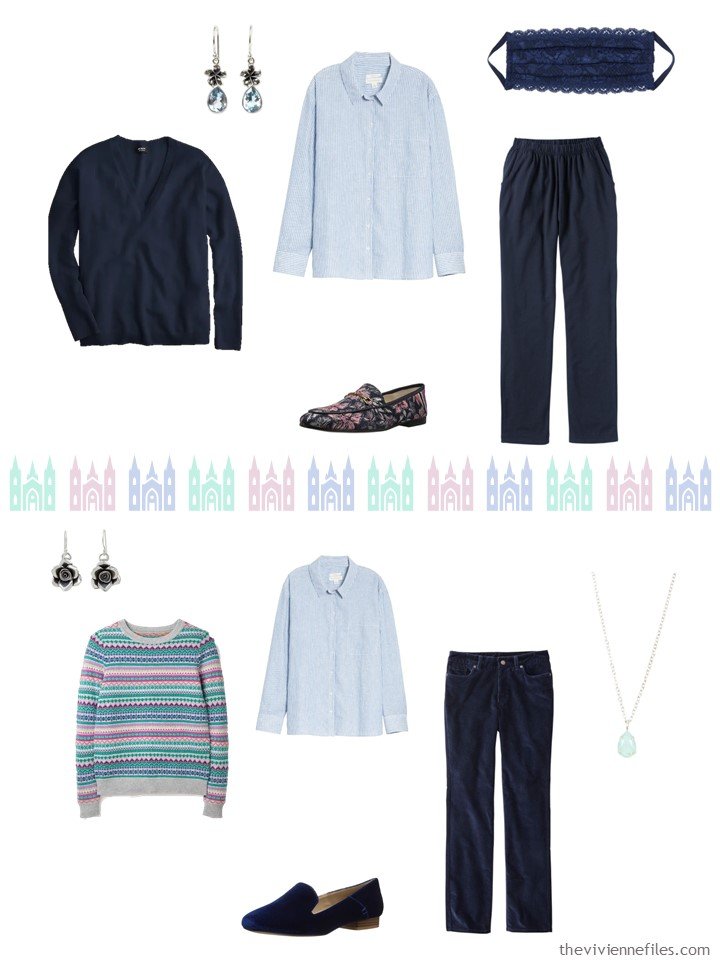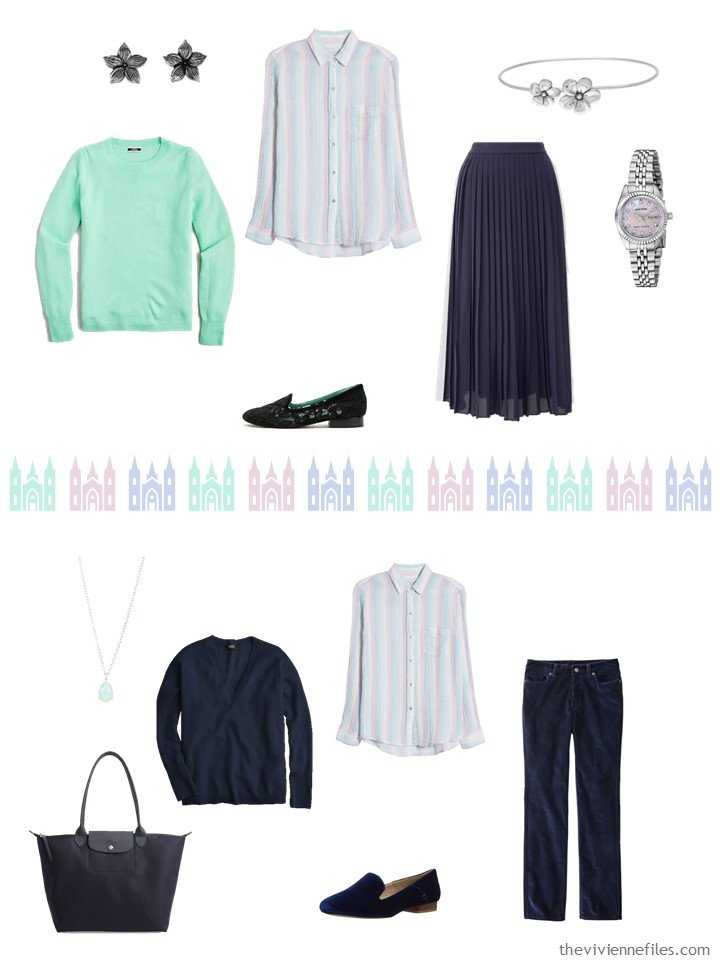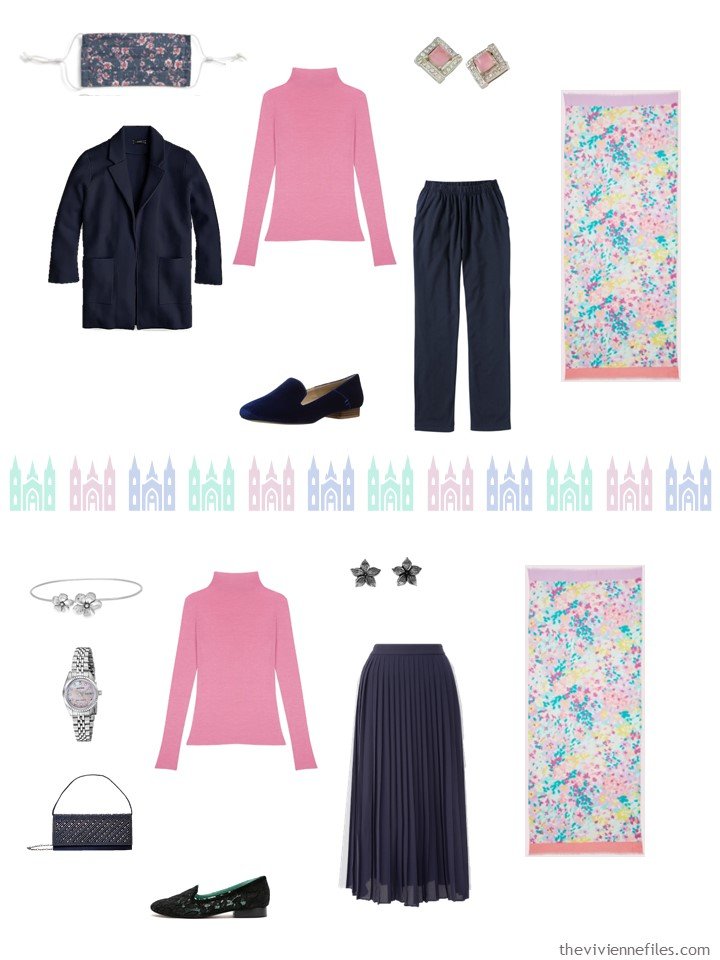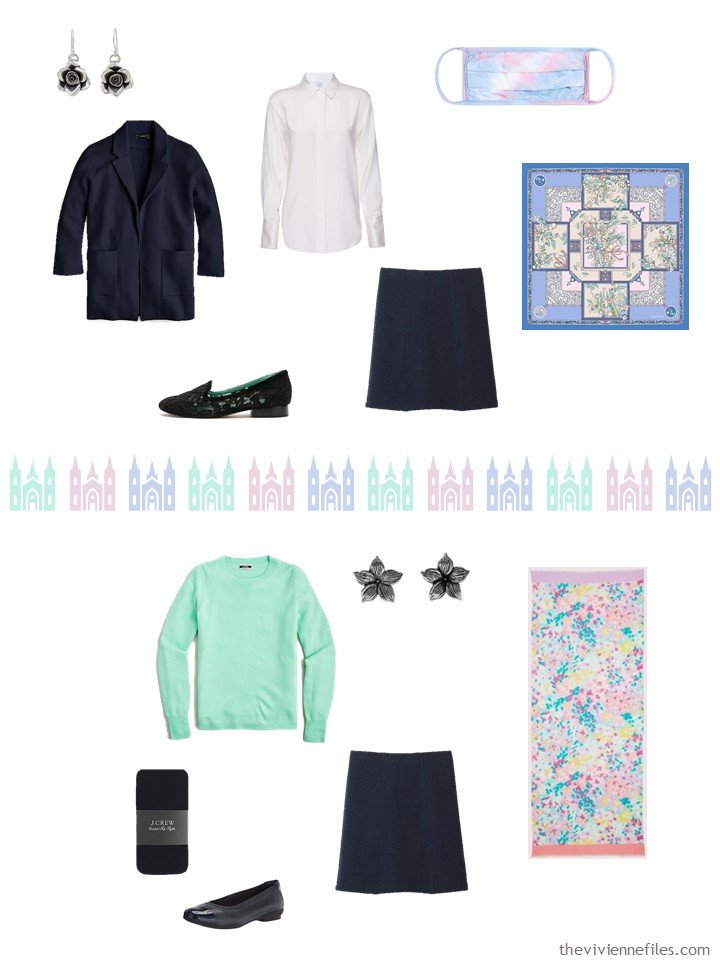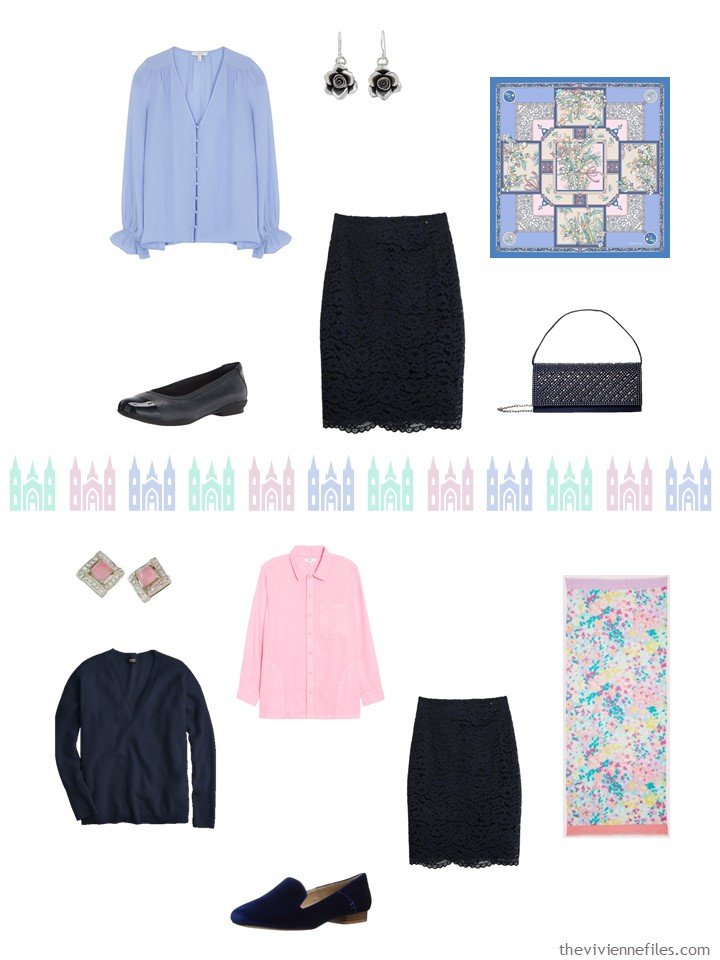 "Here, let me put my Cathedral Staff pin on your cardigan – this way everybody will know that you're official…"
Are they pinned now? She feels like a school girl…
love,
Janice
p.s. Eight years ago, the simplest of Common Wardrobes got an accent punch from a BIG bunch of dots….