October 14, 2020
We Want to Record Your Acceptance Speech…
Well… it's one thing entirely to win an award in the middle of a pandemic, but quite another to be invited into the city for the weekend…
But they offered a hotel room for Friday, Saturday AND Sunday night, if she could come into the recording studio for an hour or so and record a video that they could use when they announced all of the winners. So into the city they go!
Her original plan was to use 2 accent colors, but she struggled and STRUGGLED to find a good "bridge" garment or scarf, so she finally just threw her hands up in the air and decided on a full-tilt pink and black weekend!
Sometimes you have to know when you aren't going to find the right things (at least in time for your event!), and so you embrace Plan B with happiness…
They're going straight to the studio on Friday, so she's wearing her favorite dress for the train ride. It's made of ponte knit – so it should shed wrinkles!
But the rest of the weekend? Hmm… They will dine – outdoors, of course. They will make their way into at least a couple of museums. And they will walk around town and see what's changed in the last 7 months…
Since she's going to be with her sweetheart all weekend, she eschews the typical jeans and sweatshirt ensemble for something MUCH nicer. If anybody deserves something (someone?) beautiful, it's her sweetheart…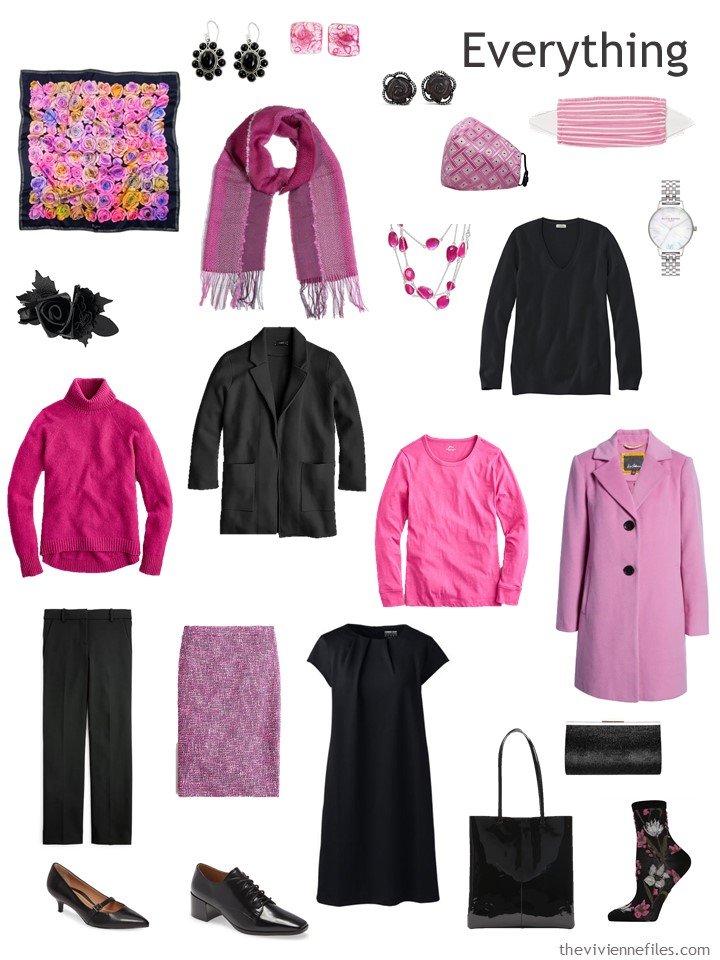 It's not a big deal to wear an entirely different outfit each day; if one is clean and tidy, variety isn't really important. She struggles to keep that in mind, so before she closes her suitcase, she rehearses in her mind a range of outfits that she has at her disposal: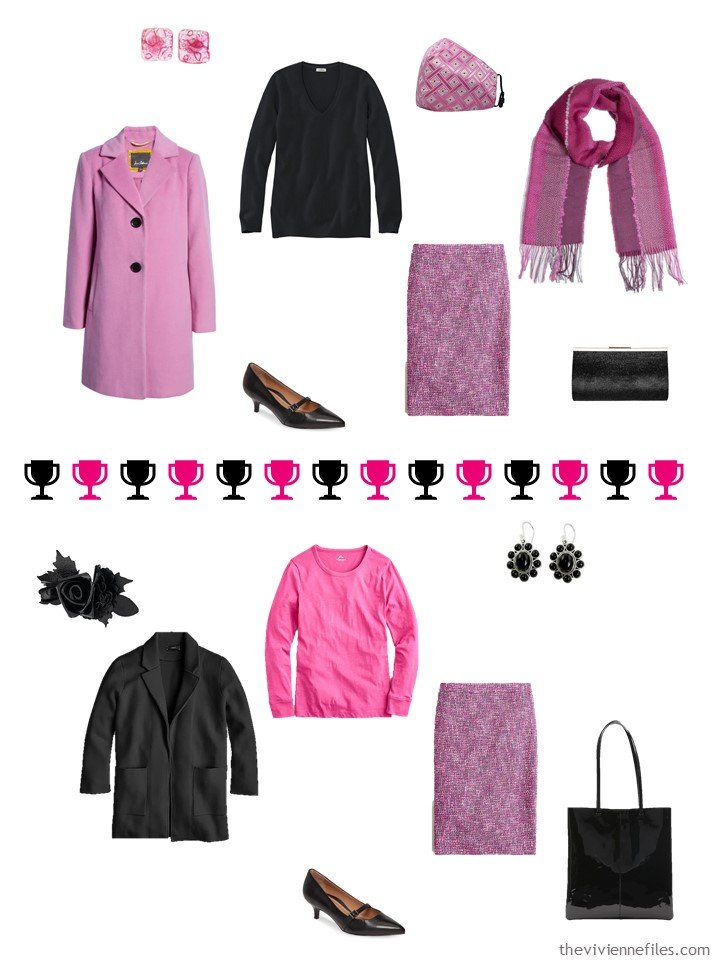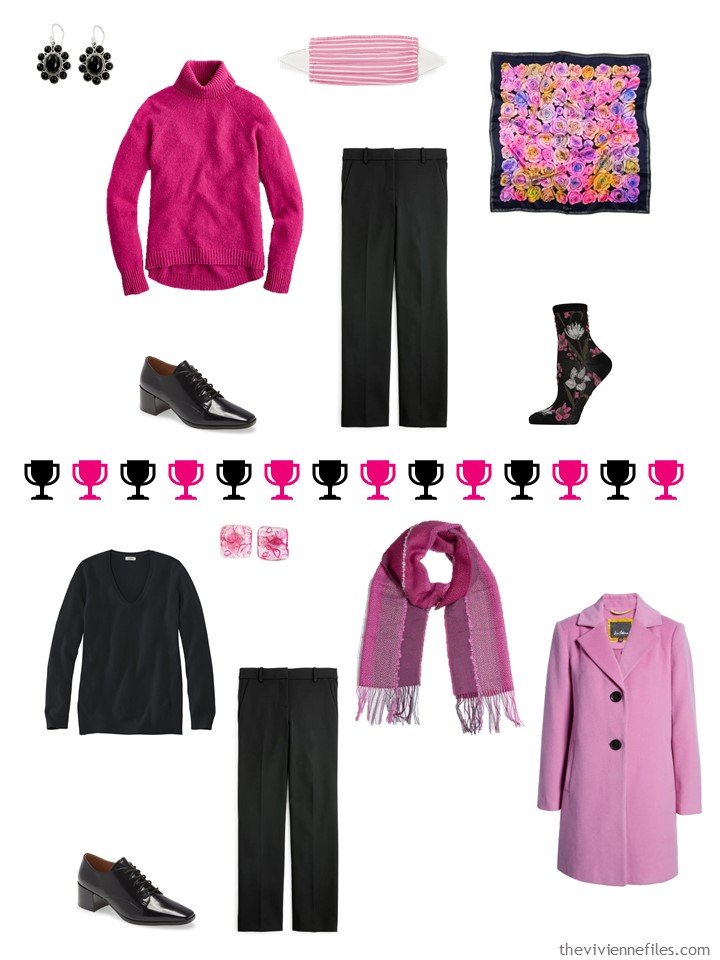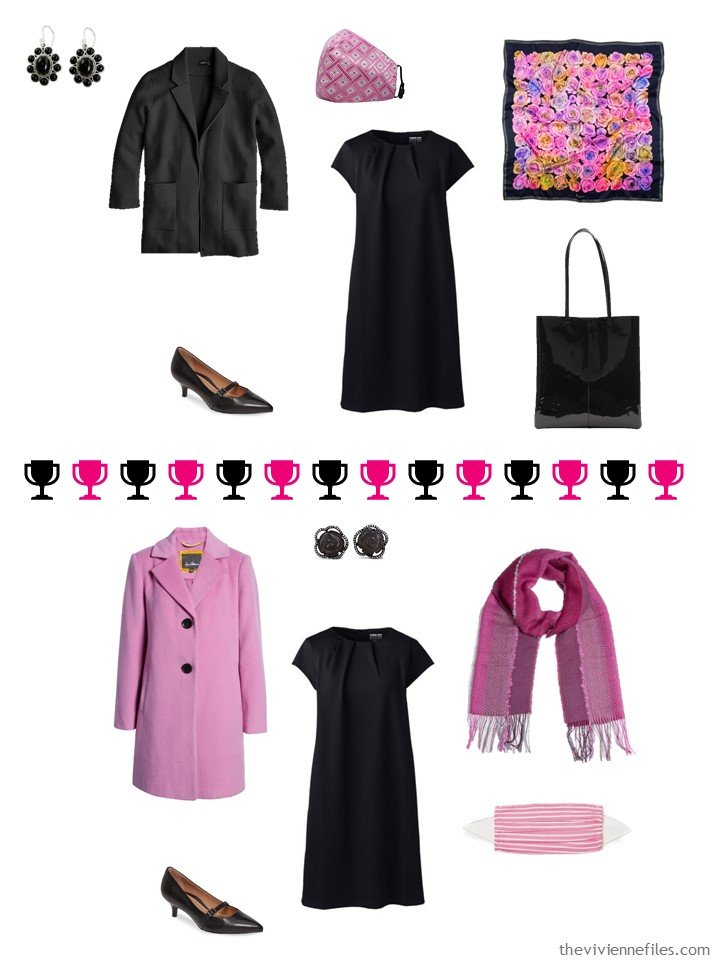 There's really never a "wrong" year to win an award, right?
love,
Janice
p.s. 2 years ago, our heroine the negotiator was about to settle one of the longest strikes ever seen in the city…