October 16, 2020
Two notes from your humble author:
1. Please note that when you're assembling YOUR wardrobe, and your accents, everything doesn't have to match as closely as I try to match things! I'm trying to squeeze a bunch of garments and accessories into a visual space that's tiny, and where slight color disparities will be exaggerated. You do NOT have to be quite so rigorous when your socks are going to be mostly under your pants, and a good few feet from your sweater!
2. Speaking of socks – when you're shopping for socks, read ALL of the fine print. There's a world of socks right now that aren't meant to be worn with shoes! That's a rude shock if you were not aware…
It was in the science news – new research has led to the conclusion that the Nebra Sky Disc might be A THOUSAND years older than originally believed!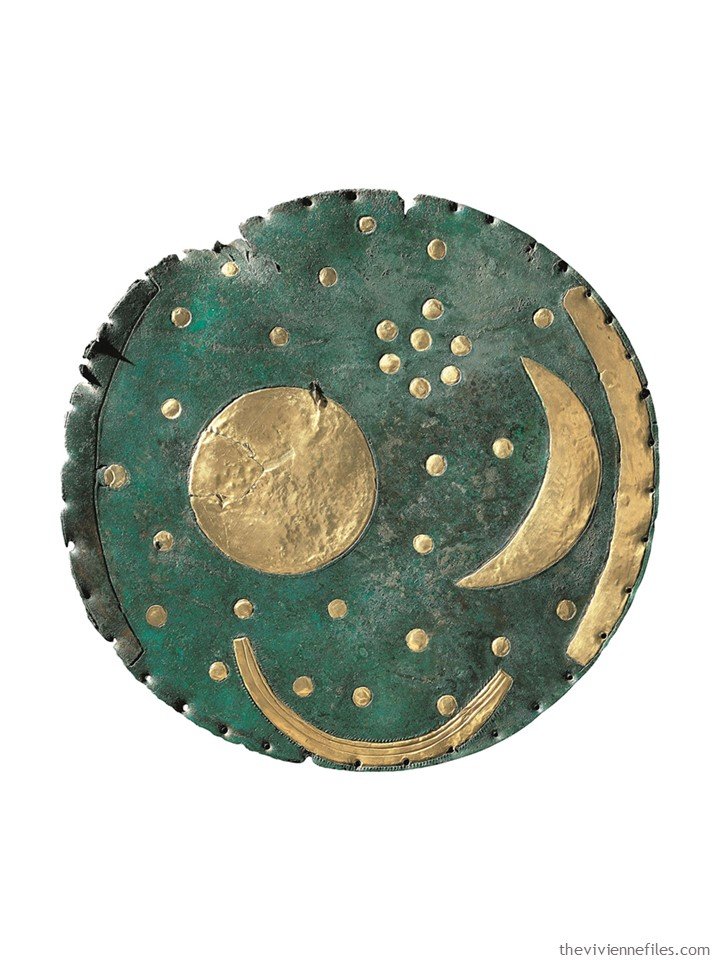 She was immediately smitten with the entire story – the age of the piece, the mystery around it, the glorious green and gold, and the way the disc looks just a little bit like someone winking and smiling!
Her autumn is going to be very much like her summer was, only colder, and with the added joy of students at home, trying to do their schoolwork online. She will be working too, of course.
So she decided to start with the core of her autumn wardrobe – the clothes that so many of us have in common:
And she's going to use this wonderful, somewhat elusive green as her accent color. With gold, of course!
why yes, she went rather overboard! we more normal people might add 3, 4 or 5 items to our wardrobe…
When she stripped out her closet and just hung her wardrobe for the next couple of months, she's pleased; there are dozens of neutral outfits inherent in the possibilities of her 12-piece Common Wardrobe, and then a lot more options with her green accents: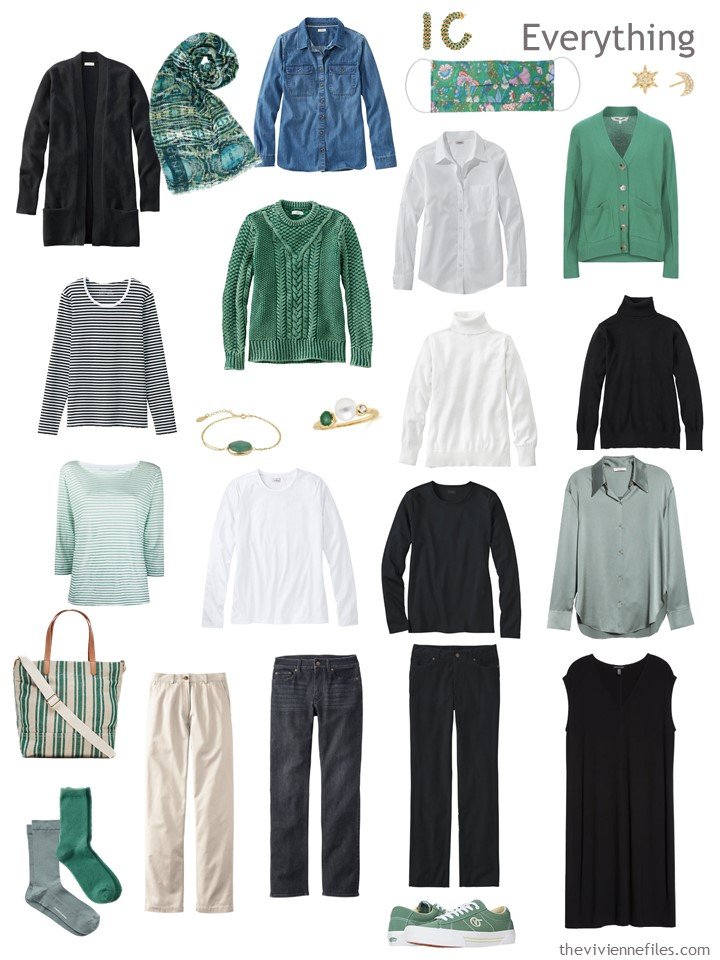 Because our heroine is a faithful reader of The Vivienne Files (what a wise woman…), she pauses for a few minutes to play around with a range of outfits, just to be sure she will be happy with her choices!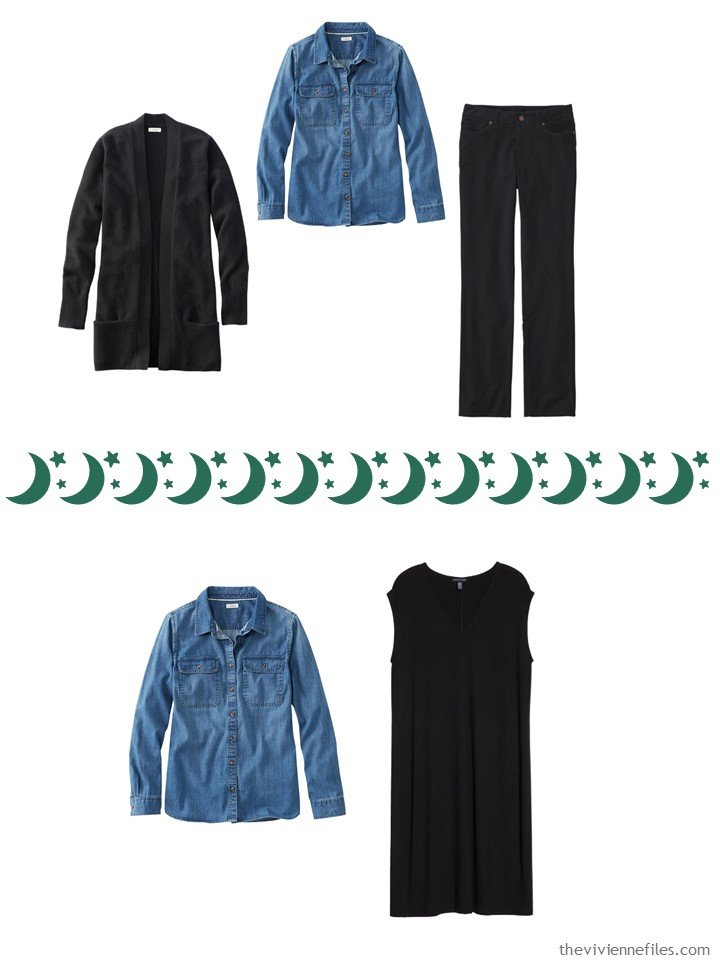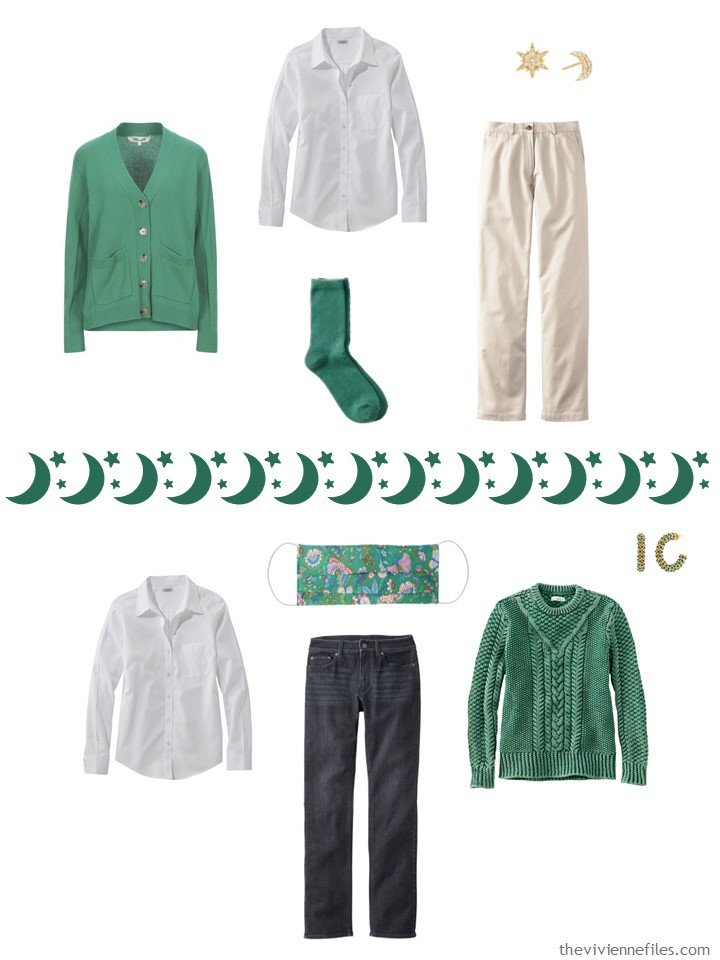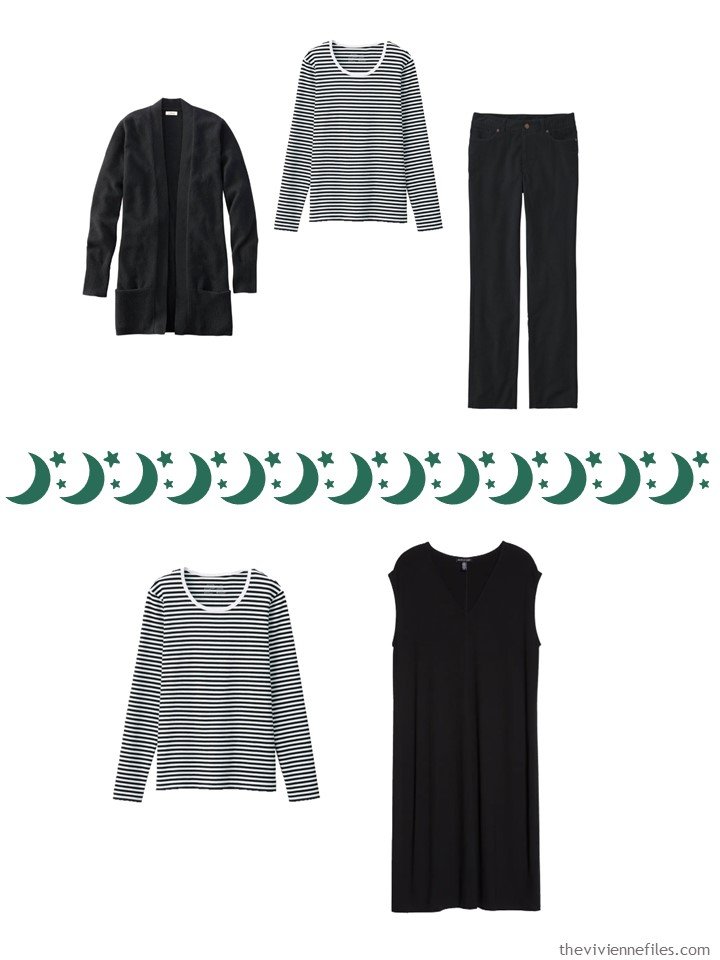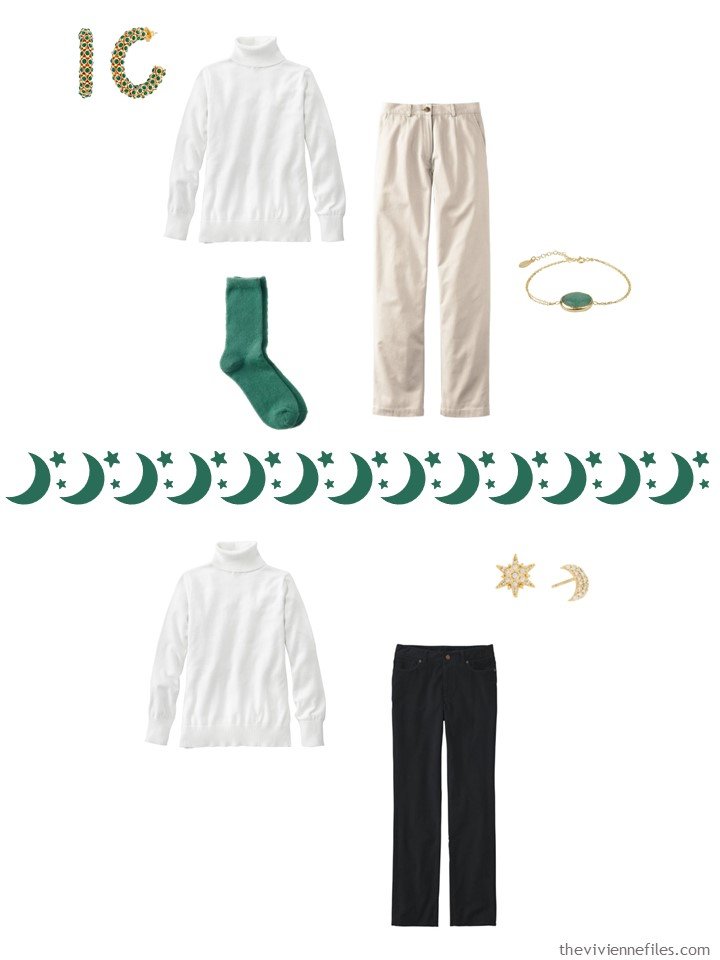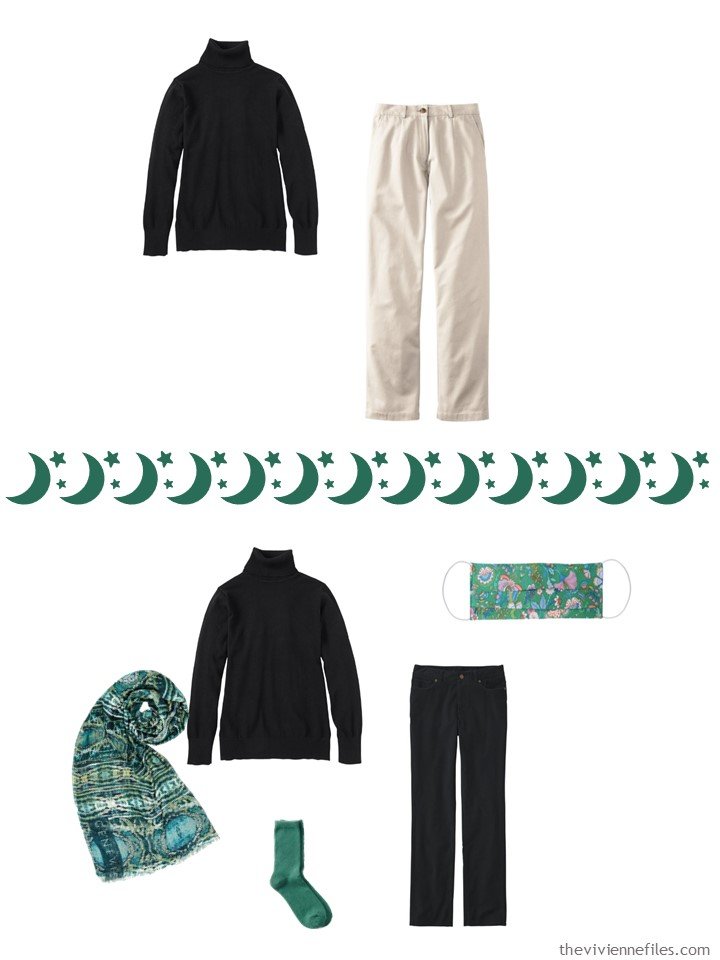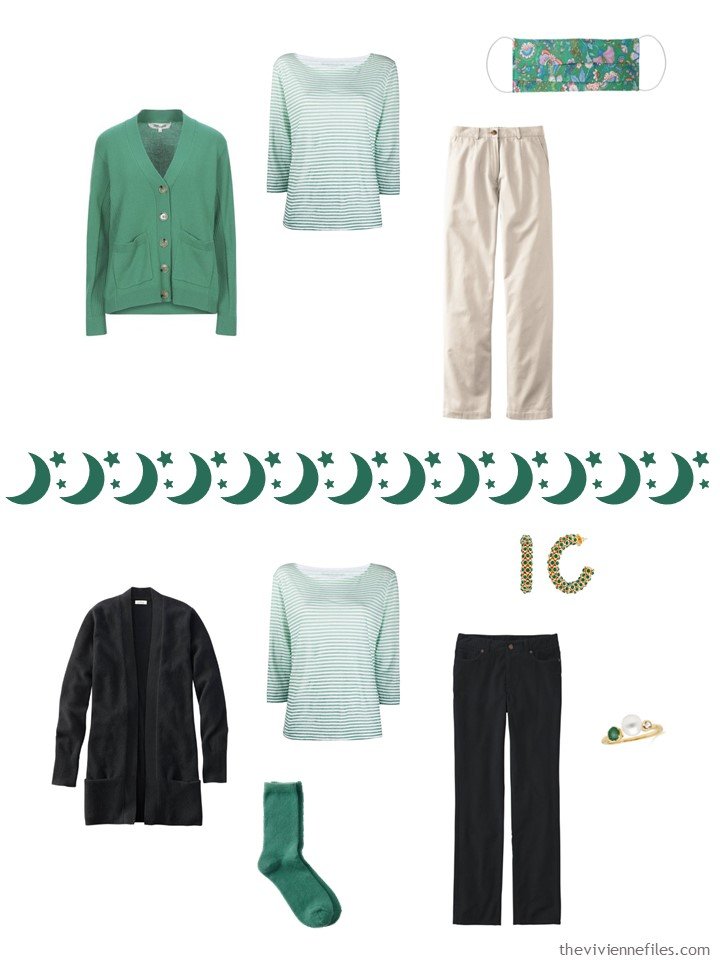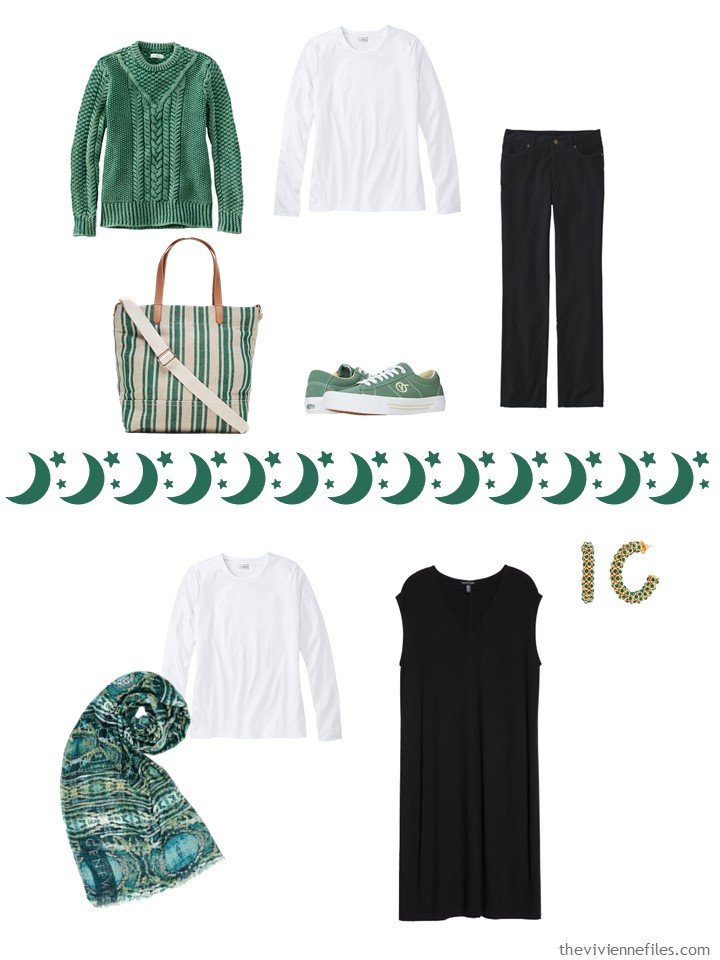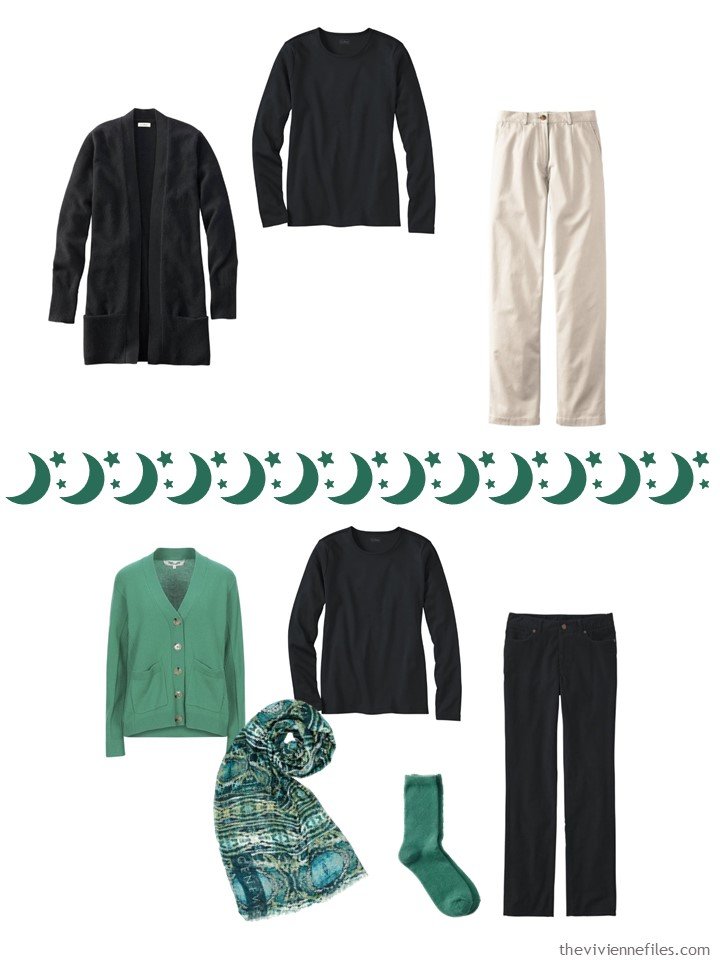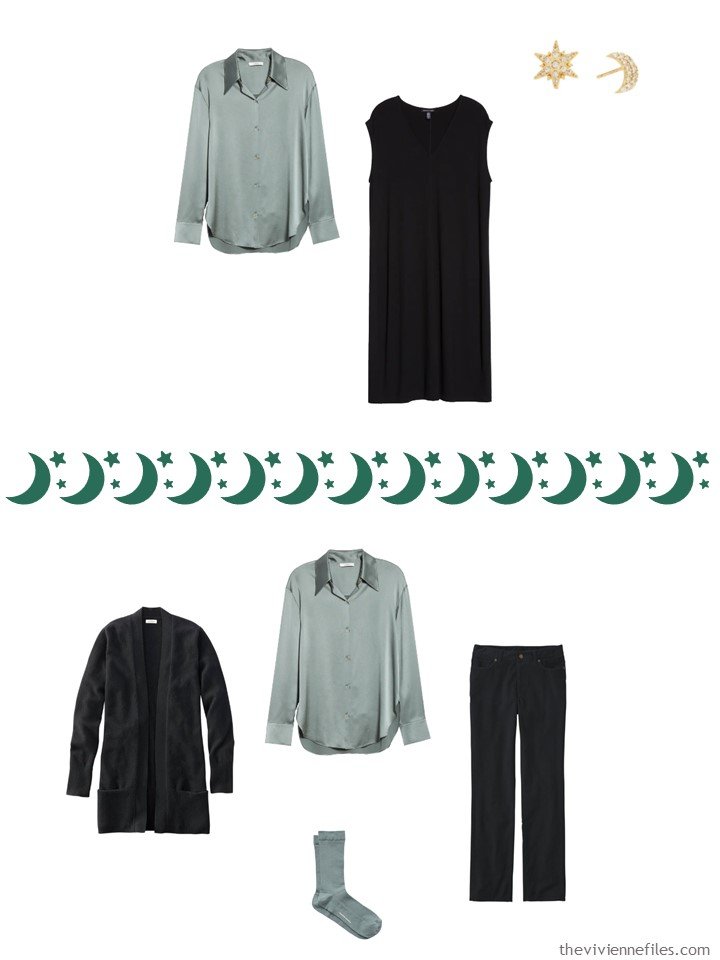 Imagine what could happen if she added a SECOND accent color!
This is sort of what my wardrobe is these days – my normal core of classic, timeless clothes, with a bunch of pink goodies tossed into the mix!
Ah, the possibilities are endless!
love,
Janice
p.s. Three years ago, we shared a business wardrobe in shades of grey, blue and sea green, based on a photograph by LBToma of an ocean wave!