October 19, 2020
She Chooses LOTS of Accessories!
She has her inspiration: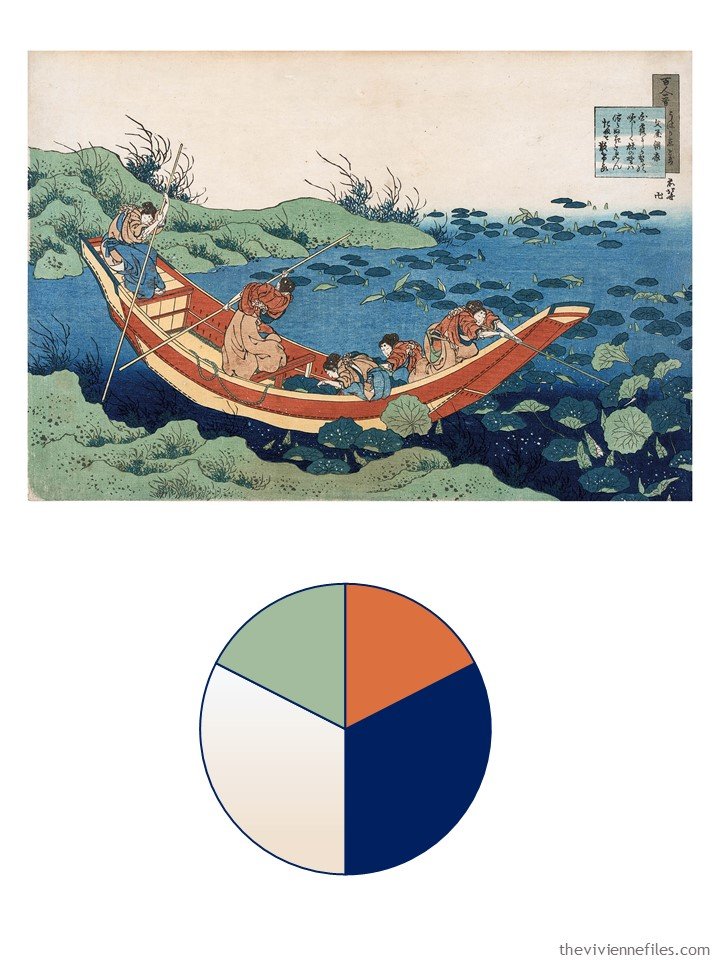 And her clothes are all chosen (as well as 1 scarf!):
So she heads into the kids rooms with a handful of garbage bags, and duly loads ALL of their clothes into the bags…. It's what they wanted, and she's so happy that they're going to be away from civilization for a few months that she's NOT going to quibble about odd wardrobe requests….
And then, she walks into her bedroom. She needs to pick up some shoes, and whatever other accessories she might want for the next few months. Her first inclination is just to grab her loafers and a pair of slippers and call it a day, but then she pauses, to take the time to think about this with herself and her feelings uppermost in mind…
She realizes that she just might be a LOT happier – on a silly, superficial, level – with more jewelry. And shoes. And LOTS of scarves. So she starts thinking about what she has up at the cabin, and she starts making choices…
A forest trip deserves leaf earrings! A warm wrap is never wrong, and toasty loafers in her rust neutral are just logical
She already has 1 scarf up at the cabin, but she KNOWS that she wants her amber earrings, as well as her waterproof boots:
She's not 100% sure that she did the right thing in packing her navy color-blocked tunic, but it's there now, so she might as well make it look great!
It's part of the upcoming Autumn Curriculum that the kids will fix dinner at least once a week; she plans to dress nicely for these dinners!
Holy mackerel! She'd better grab some gloves – at least in the mornings and late evenings, it will get quite cool. Although the kids have agreed to carry firewood, she might need to go out for other things…
What the heck – she'd better grab a hat and some wool socks too!
She can clearly see that she will wear her soft sage green clothes for nice dinners…
Masks wear out! She grabs literally EVERY mask that she still has at the house, as well as packing all of the masks that the kids had worn. And then she carefully packs another necklace, and her favorite tie-dyed socks…
She stands between her closet and her dress for another long minute. She knows that she has more than enough of everything that she needs for the next 2 or 3 months, but after another moment of hesitation, she grabs her camel cashmere scarf, and slips on her brown bracelet. Her gold knot earrings are right there beside the bracelet, so she slips them into one of her socks…
NOW, this is what she will have in her wardrobe until almost the end of the year: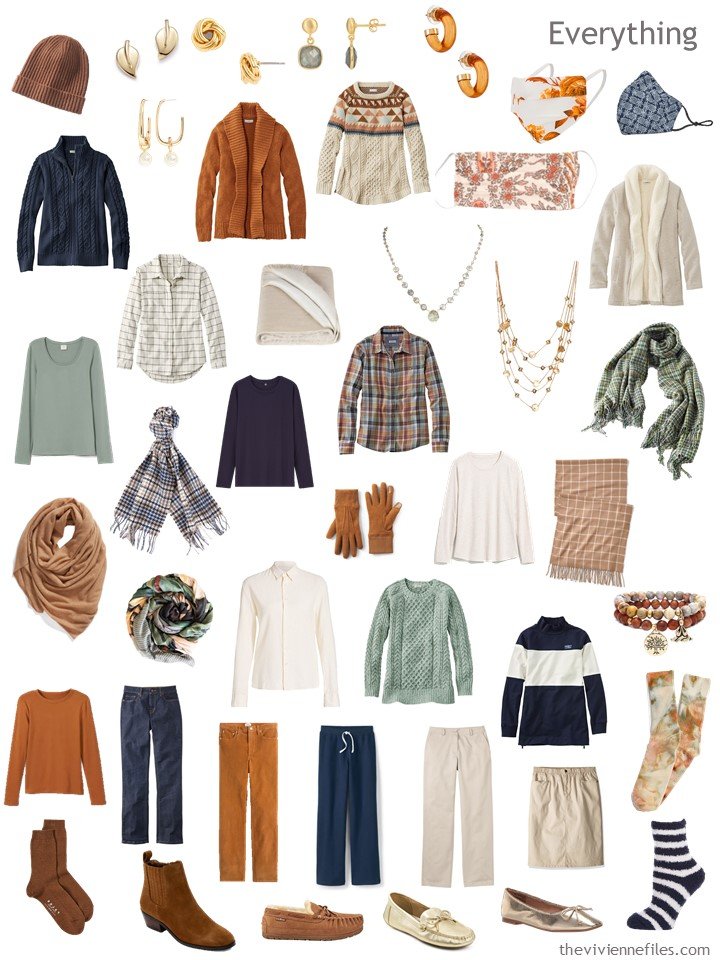 The joy of this complete and well-planned wardrobe will be felt in the weeks to come, as she gets dressed every morning without a lot of stress, and goes on to have wonderful days…
It's going to be fun!
love,
Janice
p.s. Five years ago, I was just back from London, where I observed their faithful adherence to wearing "The Four T's" frequently!