October 21, 2020
She's been driving down to visit them at their lake house on a regular basis for a few years now… Her first trip was in the dead of winter; a bit of warmth and sitting outdoor was delightful!
After the pandemic started, she was down earlier in the summer to take advantage of their cooking frenzy…
Now, they're talking about having her come for the entire winter! Why not – it's not like she's having buckets of fun being in her apartment almost all day every day!
And she wouldn't mind seeing some birds…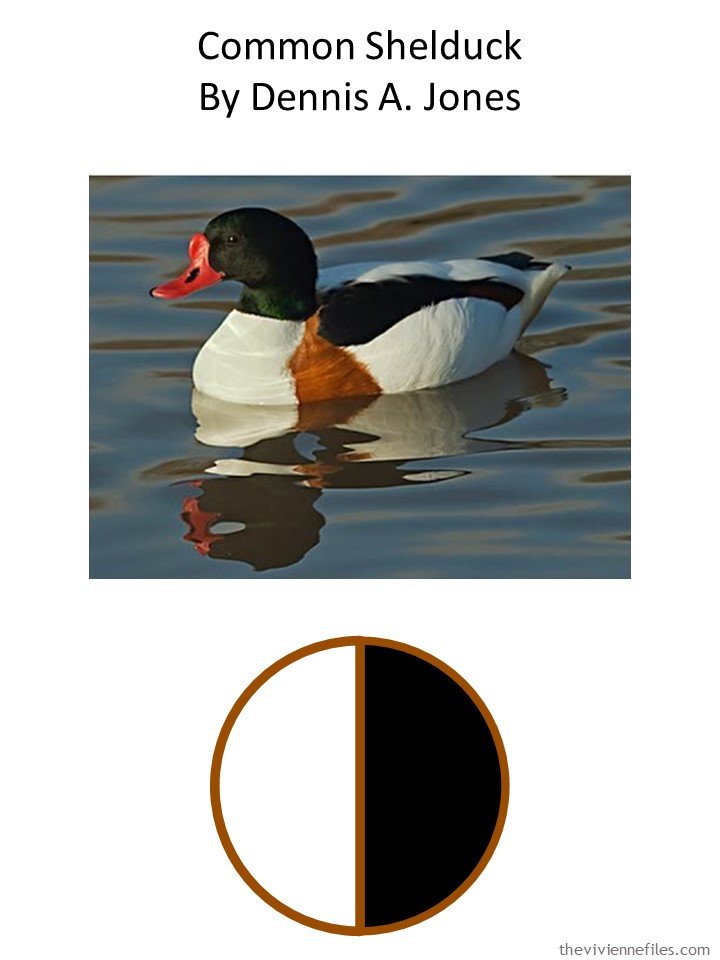 "Come down for the weekend and we can discuss it; you can have the bedroom and bath that you had back in the summer, and you can work on the desk in your bedroom. We're upgrading the wifi…"
"If you decide to join us for the next couple of months, at least, you can leave clothes here and go back to your apartment to stock up."
So she packs a couple of outfits, and starting thinking about being away from home, a guest in someone's vacation home, for 2 or 3 months at least…
She wouldn't mind doing her share of the cooking, laundry and cleaning. As long as she has her own room, and some books, she would be happy in the same house as her friends. And being able to be outdoors EVERY DAY is a definite bonus…
So she shows up for the weekend with this wardrobe: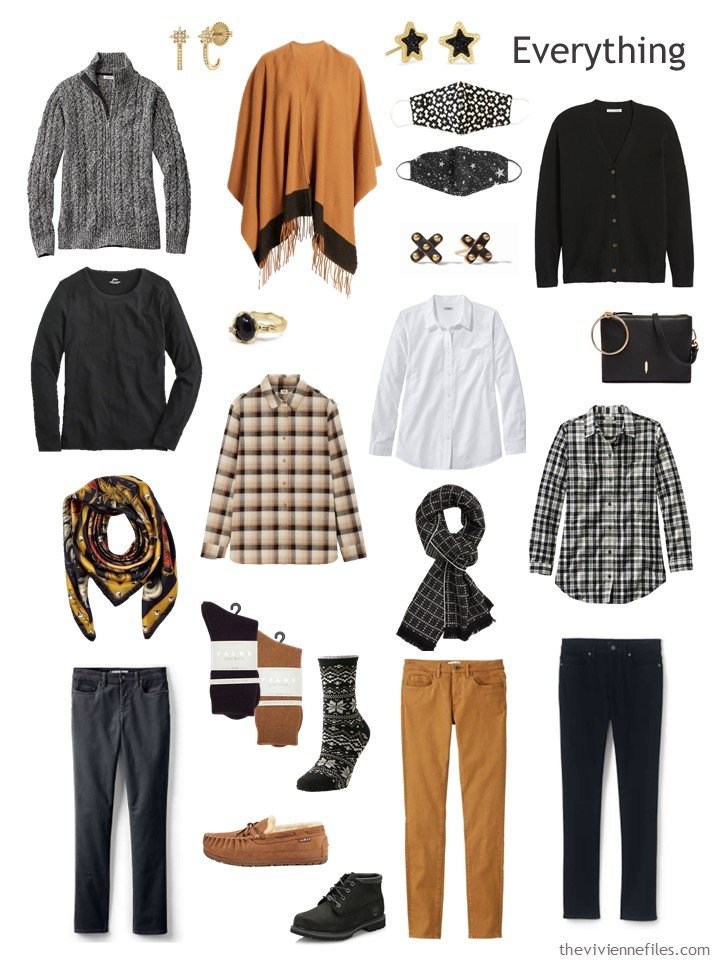 This is a generous wardrobe for a weekend, but it will need some definite supplementing if she agrees to move in with them for the rest of the year!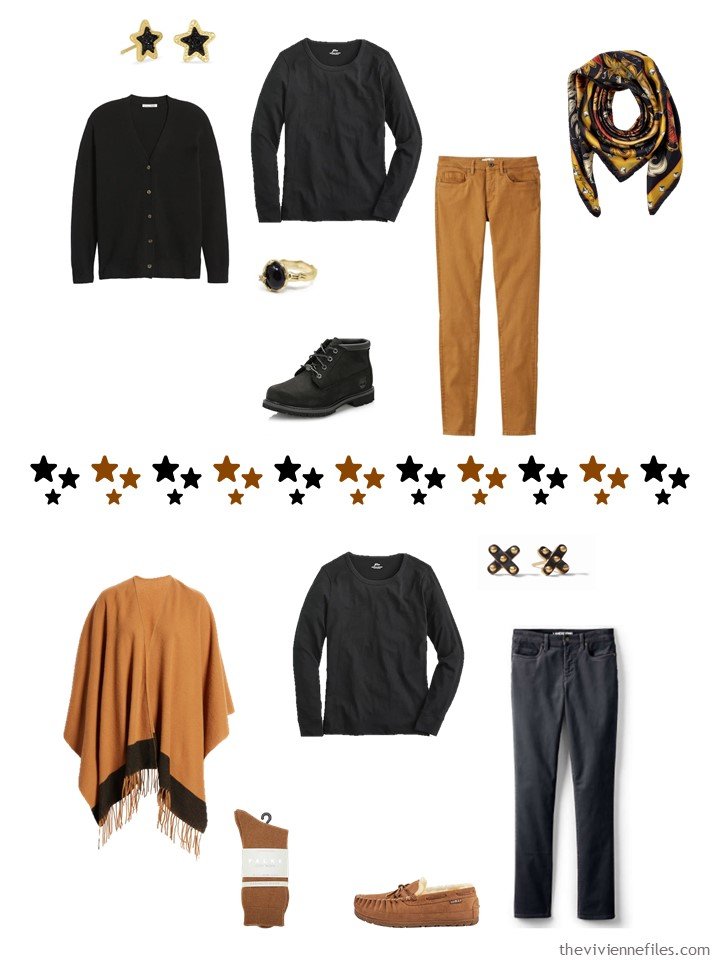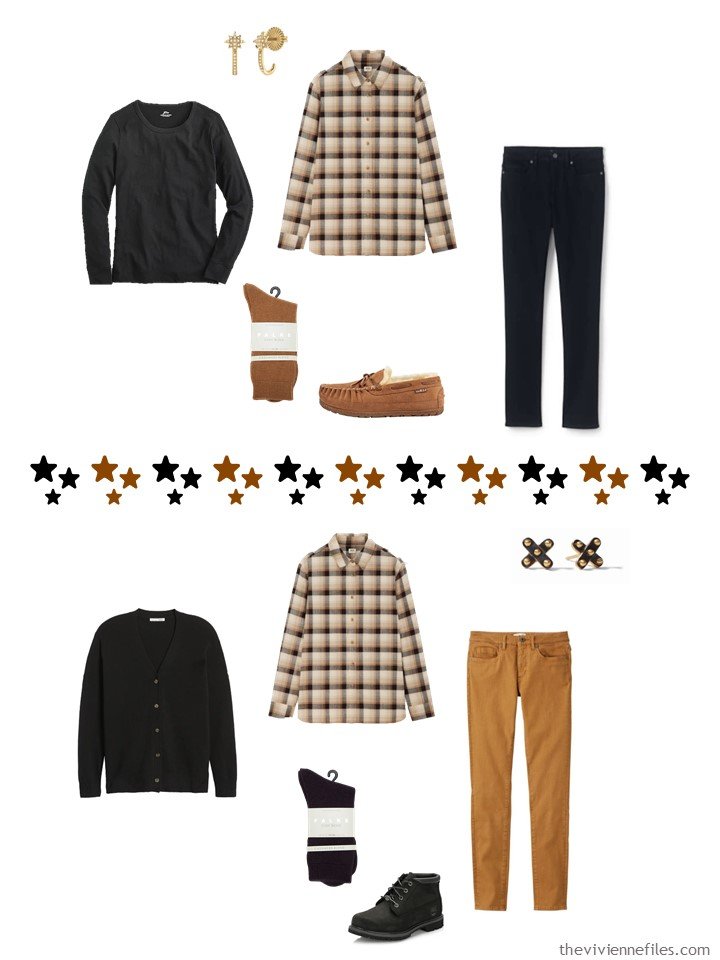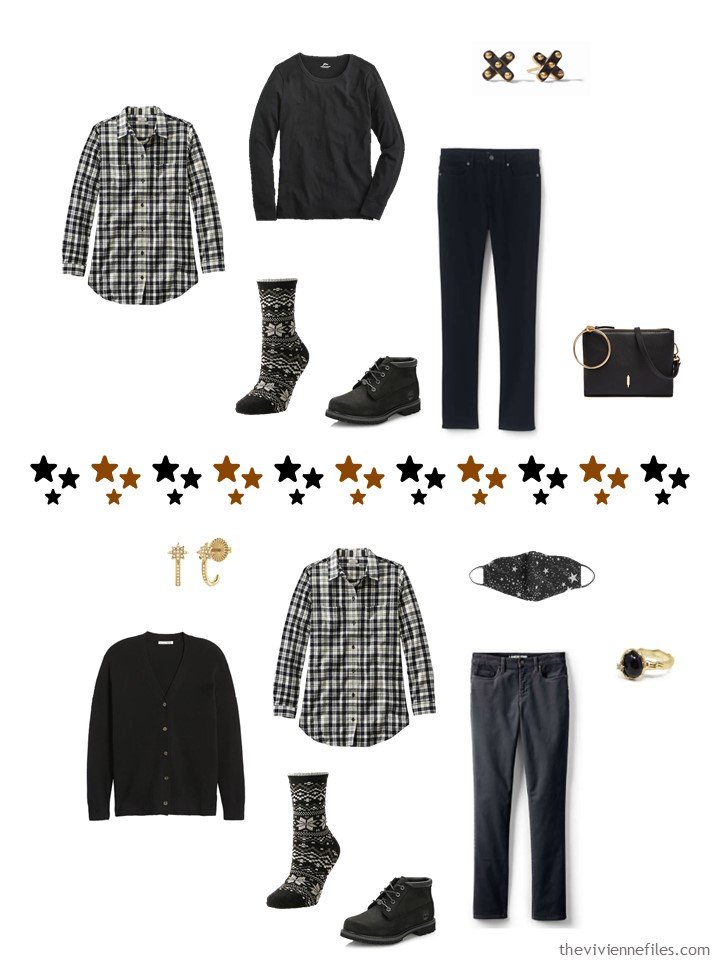 She also packs her Stargazing for Dummies book – her friends have been using their small telescope to search the skies, and she's going to learn a LOT hanging out with them!
love,
Janice
p.s. Five years ago, a scarf named "Pigs on the Wing" inspired a combination business/casual travel wardrobe in black, grey and teal…