January 14, 2016
When I say there's inspiration everywhere, I'm really NOT exaggerating! My recent trip to Florida is a good example – I saw these lovely guys all over the place (although they are not, in fact, indigenous to the area I was visiting – someone imported them! Someone with good taste….)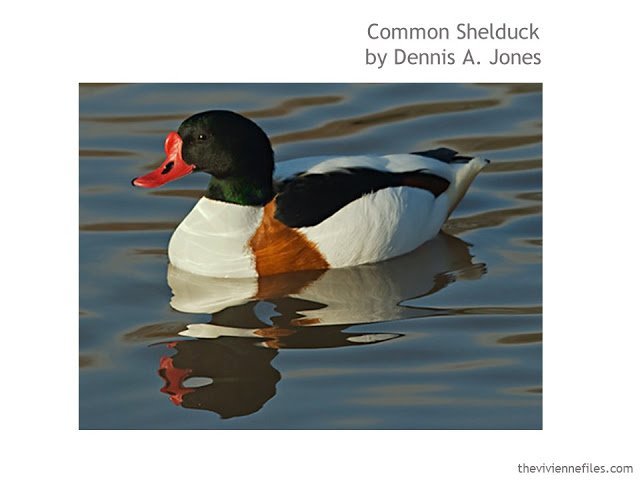 The color scheme was so easy!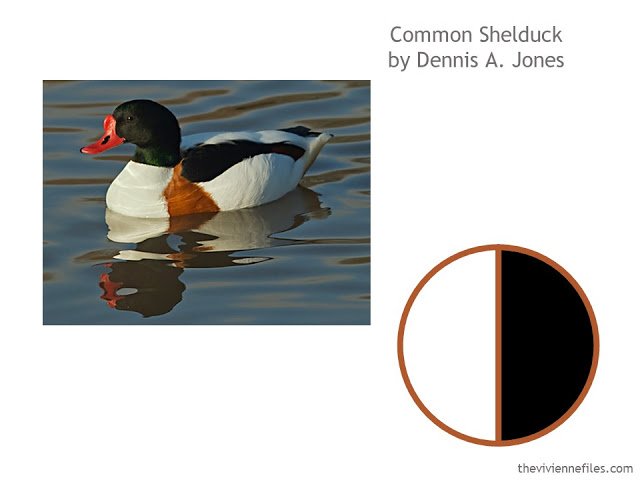 Come Sit on the Veranda…
Well, the invitation was a little bit more fleshed-out than that! It went more like "we have great internet down here, so you can work during the day, and then in the evenings, we'll sit on the veranda with a bottle or two of wine, and watch the birds on the lake until it gets dark. Then after dinner, we can come back out and look at the stars…"
Her toes were perma-frozen. How could she resist the opportunity to thaw, drink wine, bird-watch, and star-gaze, if only for a long weekend?
She's a very black and white sort of person. Square corners, neat edges, everything in its place. Not that she wasn't a lovely person – she just really liked things tidy! This trip was going to be different; she didn't need clothes. Heck, she wasn't going to need clothes for a long time to come! But it was time to shake up the routine, and the image… What would be natural, beautiful quality, eye-catching yet tasteful, and would show her warmth?
Leather… not black, studded, "too hard too cold" leather. Brown, burnished, lustrous, supple leather…
note that she packed her "star-gazing" tee shirt!
I think the earrings look like stylized sailboats…This was everything she had with her, but she didn't feel at all deprived, nor concerned: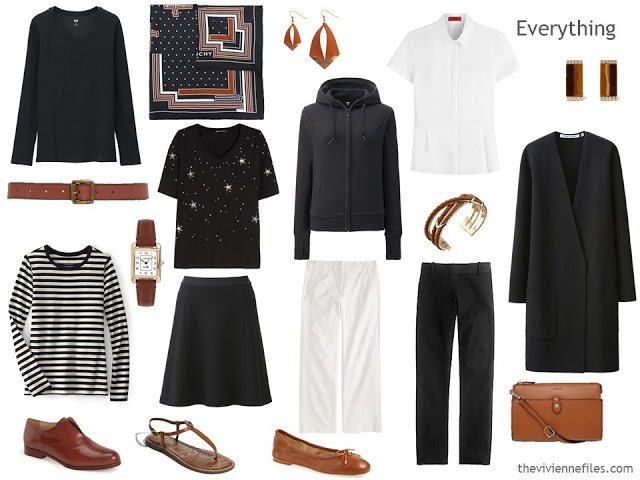 Being the methodical woman that she is, she had thought through the cool evenings, sunny days, possibilities of weather changes: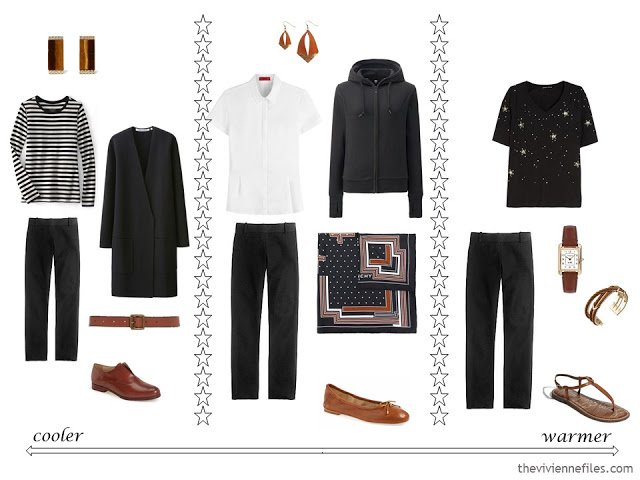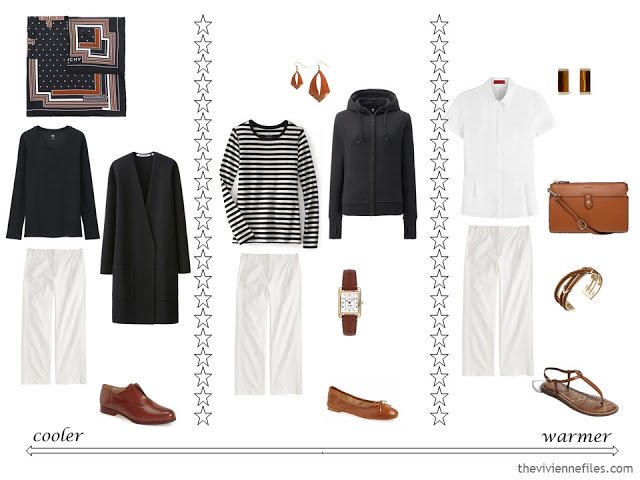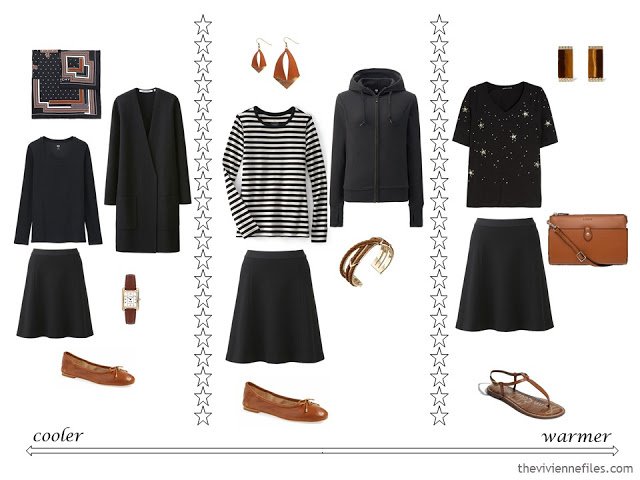 Wine glass in hand, scarf tucked around her neck to ward off an errant chill breeze, she thanked her friends sincerely. And wiggled her red-polished toes, in her new brown sandals, and marveled how much fun it was to be able to feel one's extremities…
love,
Janice