October 21, 2015
Such a great scarf… Do we all remember the Pink Floyd song?
I am going to work with this scarf twice – I have a warm color scheme in mind for this, too. But for now, I'm concentrating on shades of grey, and that glorious blue.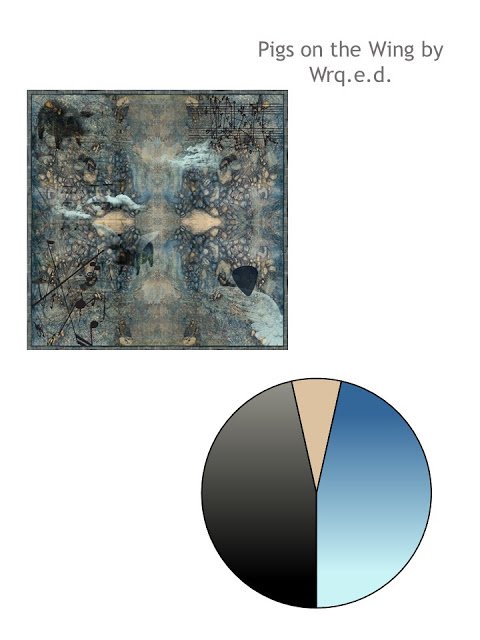 The Thinnest Veneer of Conformity
You have to visit the client. You developed the billing fee plan, so you've got to explain it to them. (those sales persons are such sissies…)
You've been briefed at exhausting length about how to dress. Like you haven't been dressing yourself for decades. But you're usually… somewhat… nonconformist, so I guess they might have reason to be concerned.
No worries, you are going to board the plane is style!
After the briefing, you're going to have to spend ANOTHER day in the "H" city (Houston? Hartford? Hegwisch?) doing revisions to their invoice, based on their "feedback".Since when did you get to have feedback about your bills?
So you're packing your normal comfortable, only vaguely subversive, clothes…
The really interesting thing that you notice when you unpack in your hotel and change into your jammies: all of your things play very nicely together, and come together as a tidy capsule. Even though the mood of your first day is VERY different from your packed clothes, they could still be combined into very wearable outfits!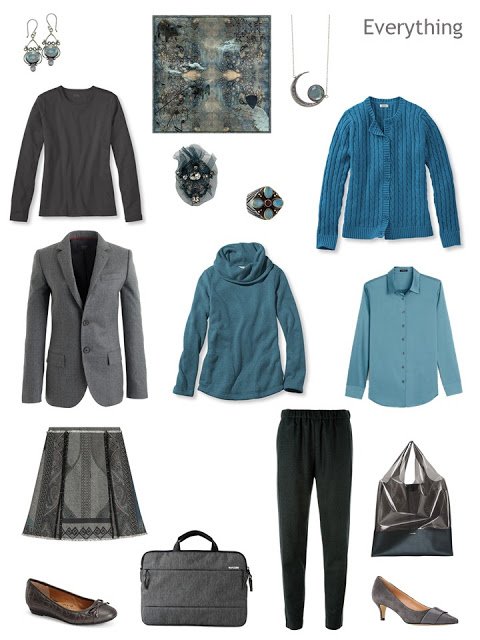 This is what you'll wear for "in-hotel" work, and maybe change tops for the red-eye flight home: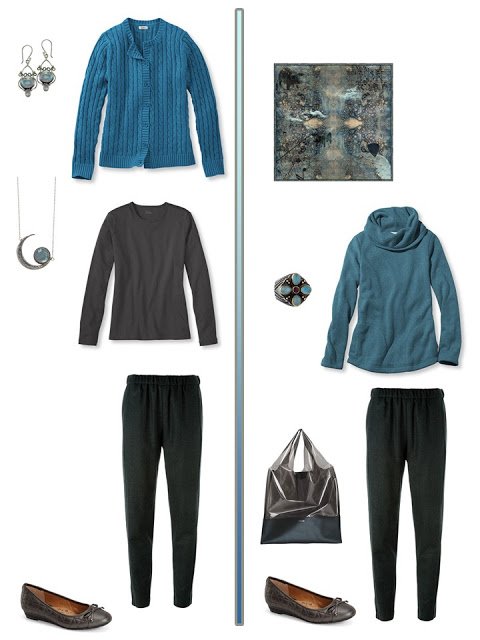 Maybe the corporate side of you is more of a facet, and not a veneer?
love,
Janice