October 22, 2015
While the first colors that I saw in the scarf were greys and black, there's definitely enough beige and brown here to work with; maybe I see black and grey first because that's my personal capsule wardrobe focus?But this time, this is the color scheme. I like giving myself the full range of the blues and browns as options, I think it works well with the scarf, and makes the blending of different shades of one color possible. While there are a few colors that need to be matched pretty closely, others can blend all over the place and work well – I think brown is one of those!
I didn't mention this, but the border of this scarf reads:
"my song was out of tune, my voice was cracked,
but at least no chorus can ever sing it back."
Imagine having that reminder of your own strength and originality draped around your neck all day…
No More Skirts for Me, Thanks…
She's worn pantyhose, for decades.
She even wore the little silk bow at the neck of her cotton shirt, back in the 80's…
Now, she's finished with all that!
If she needs to look dressy, she has a cashmere cardigan. Silk pants and a silk blouse. She ever has a sweater with sequins!
She really doesn't enjoy shopping, and she really doesn't NEED to do much. Mail order seems to take care of her occasional wardrobe gaps.
She's happy dressing this way. Frankly, her knees are no longer anyone's business…
She does enjoy finding the occasional perfect accessory, of course. But there will never again be a high-heeled shoe in her closet. We all knew that…
This is her very tidy fall and winter wardrobe: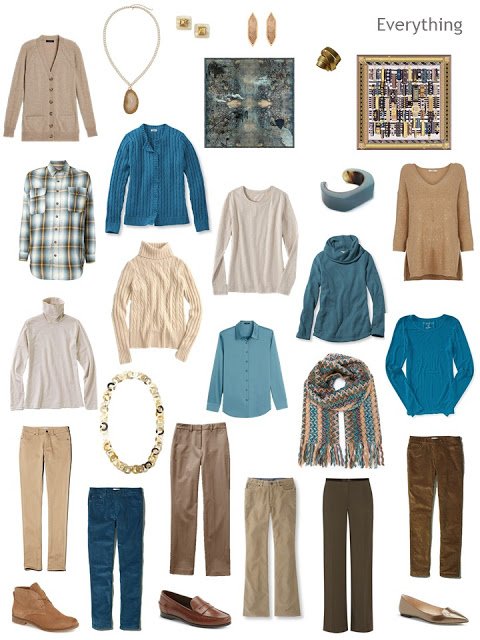 Although her outfit options number more than a dozen, I'm sharing 12 combinations, ranging from casual, through "Friday-night dinner" dressy, to legitimately "night at the opera" worth. Note how the variety of colors in the necklaces help tie together the different shades of tan and brown in the outfits.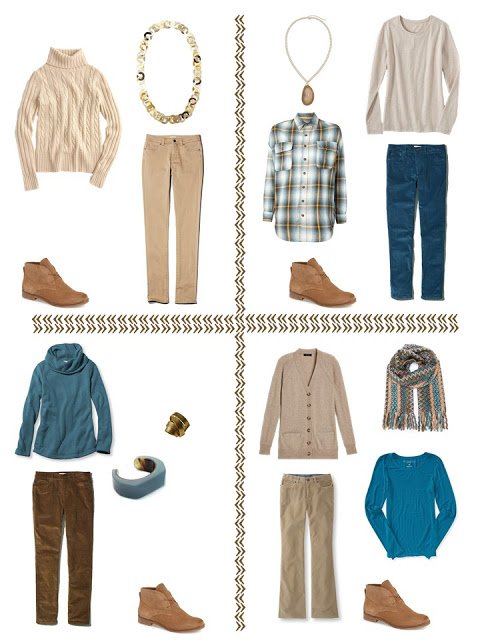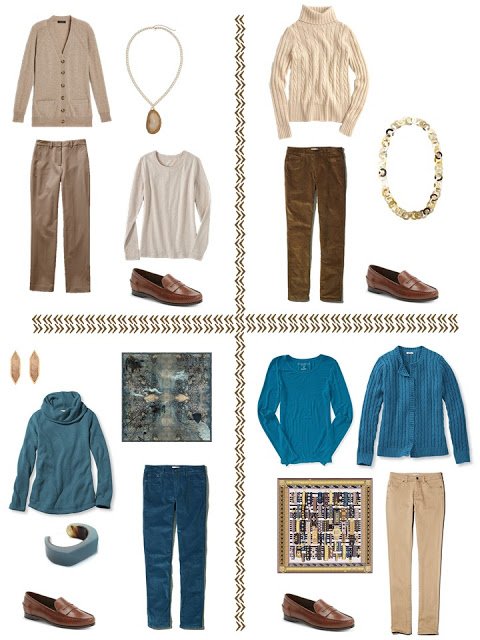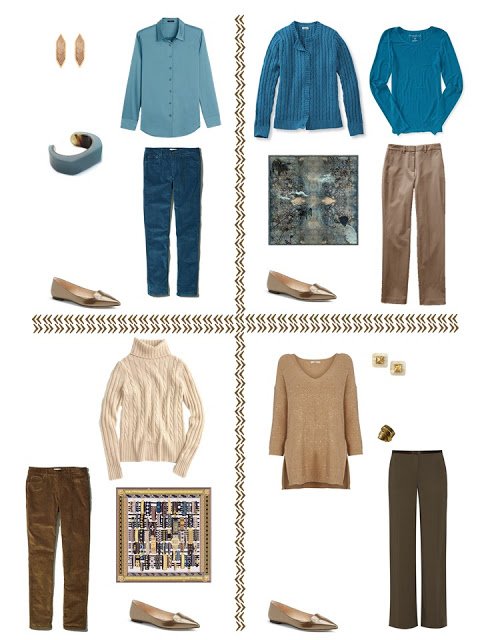 This kind of efficiency is clearly the product of some careful planning: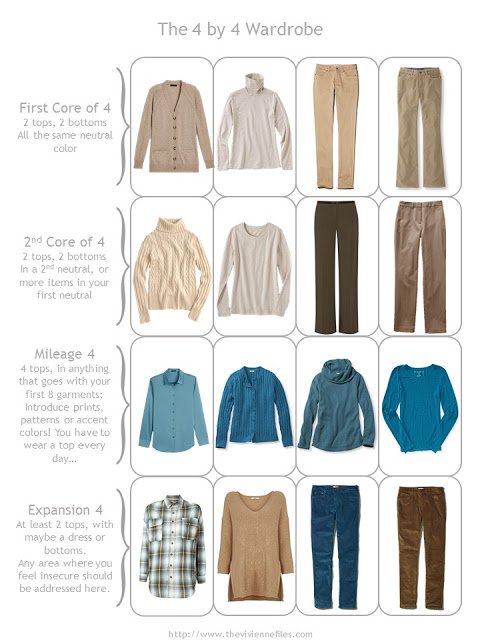 love,
Janice