October 23, 2020
I'm the ONLY Person Available?
She knows the answer… When the tech who works at the clinic finally took a few days off, there would have to be someone on-site in the data center, and there really isn't anyone else who knows how to repair things. ("Have you tried turning it off and turning it back on again?")
So she's going to suck it up and wear her new sweater! In fact, she's going to build her entire travel wardrobe around the colors of her sweater. Why not? She's going to either be in the data compound or quarantined in her room at the visitor's center…
She starts with 3 outfits that she knows she wants to take with her:
They've already seen snow, so she's wearing her serious boots for the drive…
"Remember, you don't have to dress up much at all – most people there wear slippers, and a lot of them will be wearing pajama pants…"
Slippers = yes. Pajamas pants = NOT IN THIS LIFETIME.
She's all sorted and mentally prepared…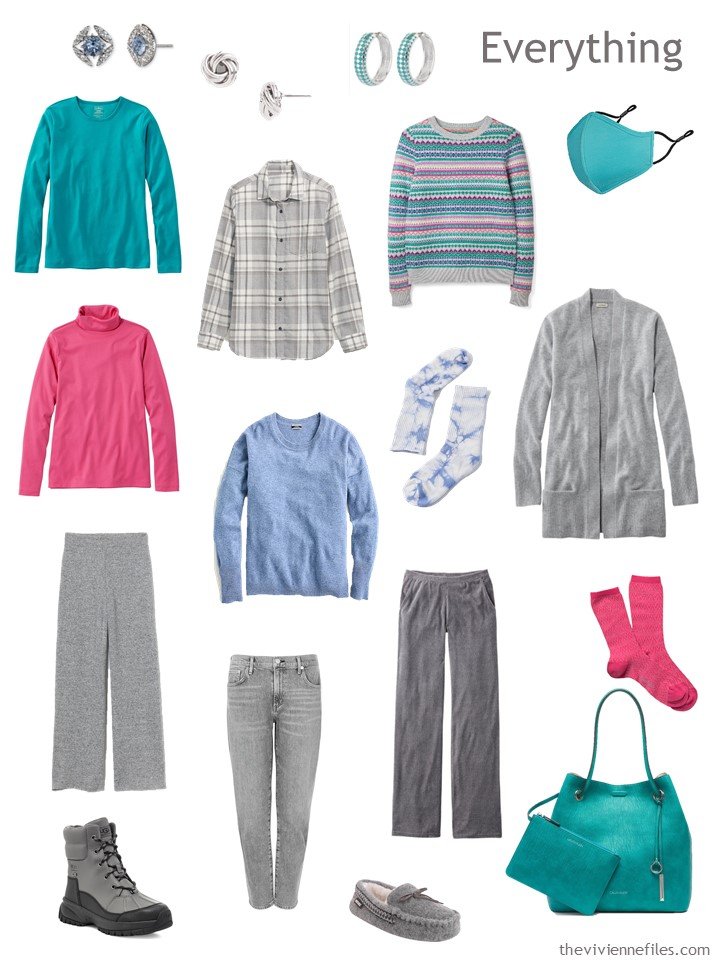 when she has another call with the director:
"You know that we're going to need you here for the entire week?"
Sigh…
If she's going to be there on Thursday, she will be there when the Directors Meeting occurs. Another big sigh… she pack a blouse, skirt, tights and flats. There's a slight chance that someone will think it's clever and "managerial" to drop in on her…
So she grabs the medium-sized suitcase, into which she packs all of this: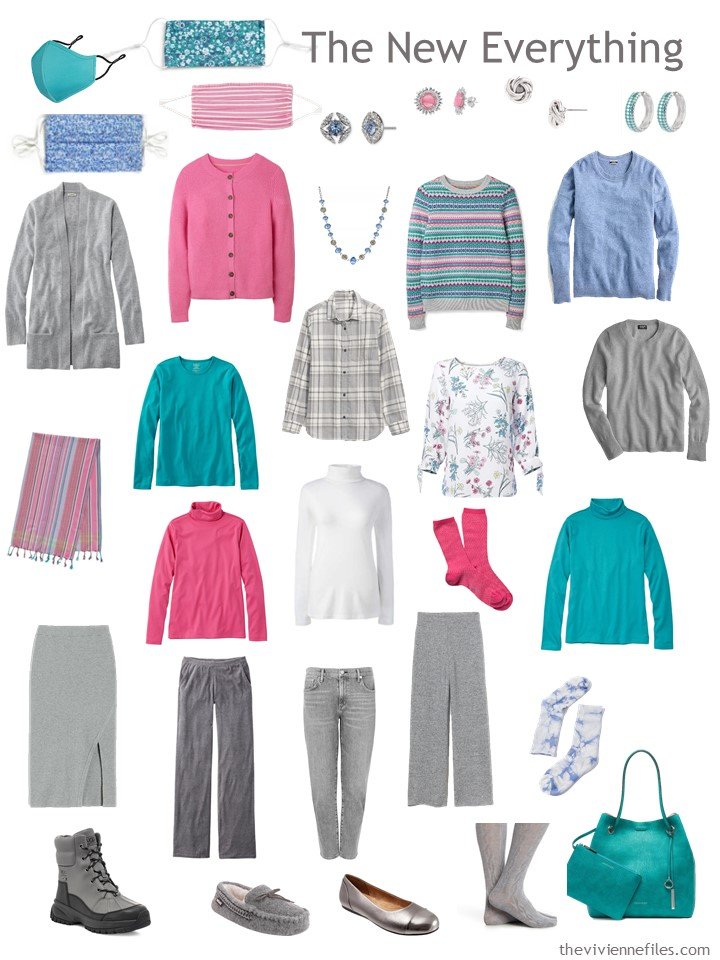 Before she closes her bag, she runs through her various options. She okay if the weather is very cold. She's okay if the weather is only normally cold. She's okay if she somehow pours coffee all over herself in a moment of complete insanity…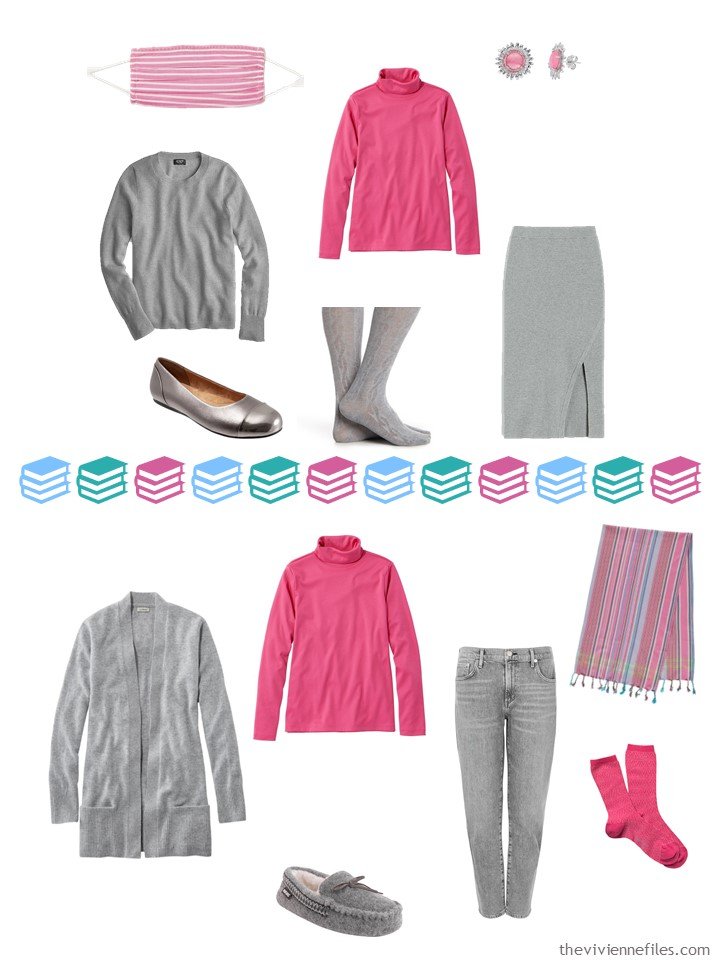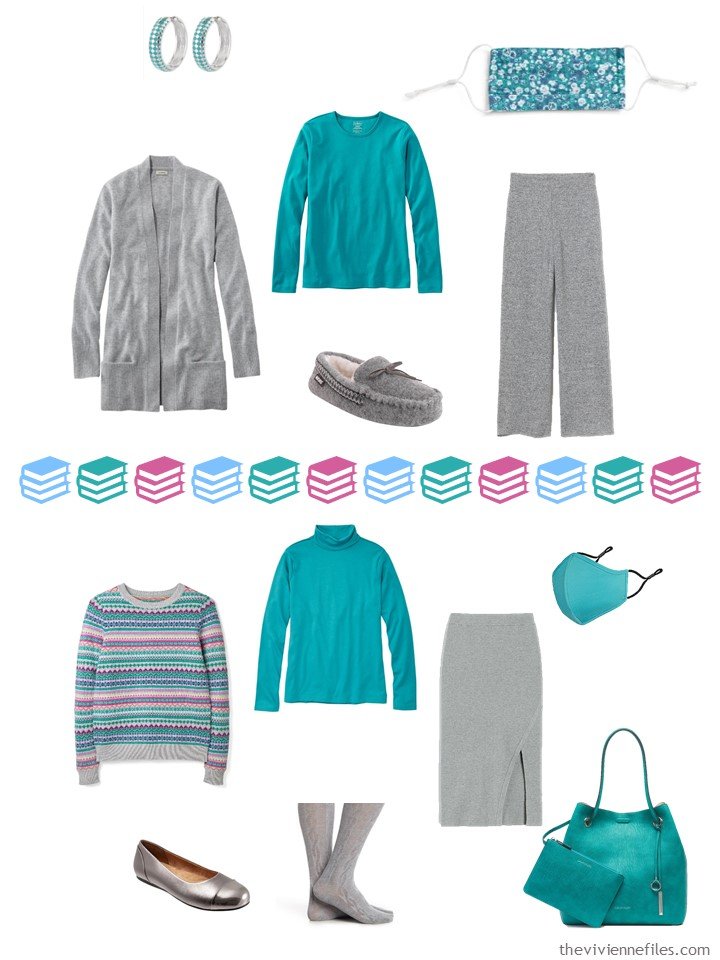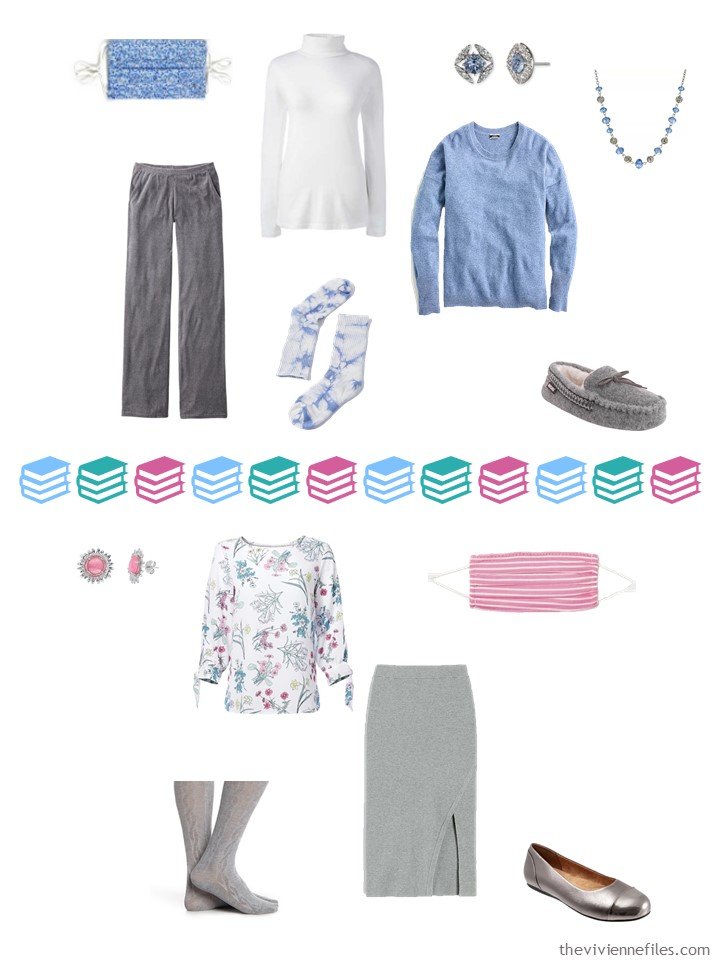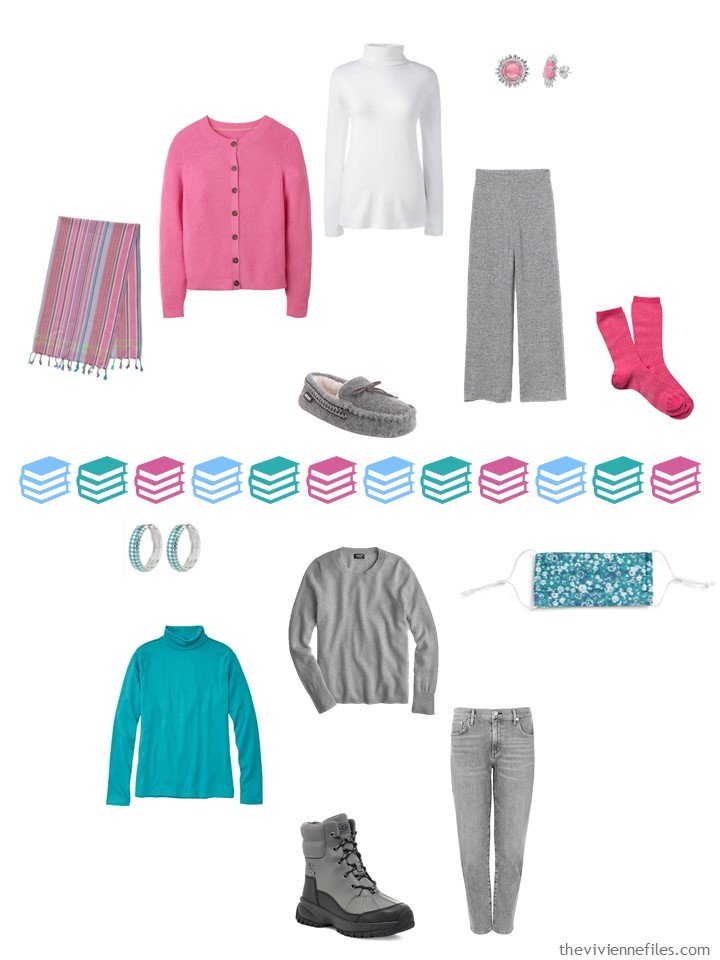 And she has a sneaking suspicion that the full-time tech hasn't updated the actual WRITTEN PHYSICAL RECORDS for a really long time…
She makes sure that she has her favorite pen in her handbag; nothing like being a technical expert who gets to write things down!
love,
Janice
p.s. Three years ago, we started with an Hermes scarf in orange, rose and sand, and met a heroine who tried to skip the office party…