April 21, 2017
After I looked at this painting again, on a different computer, I realized that I just HAD to consider the possibility that the "jumper" here really is more olive than brown…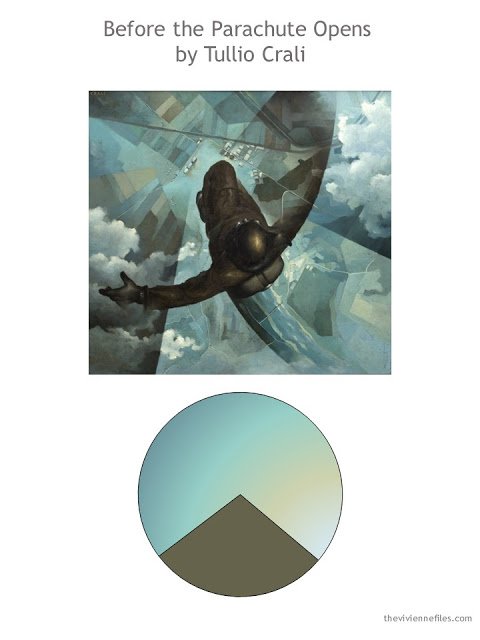 Today's heroine is drawn to this painting by the angularity of it – she's the woman who really admires a good right angle, straight lines, clean structural joints and elegantly well-executed welds. She does have a bit of a hidden soft spot though…
Her tote bag is solidly squared off, and easily holds her gear for an overnight trip – maybe she's an architect going to visit a site and then dine with some of the people working there?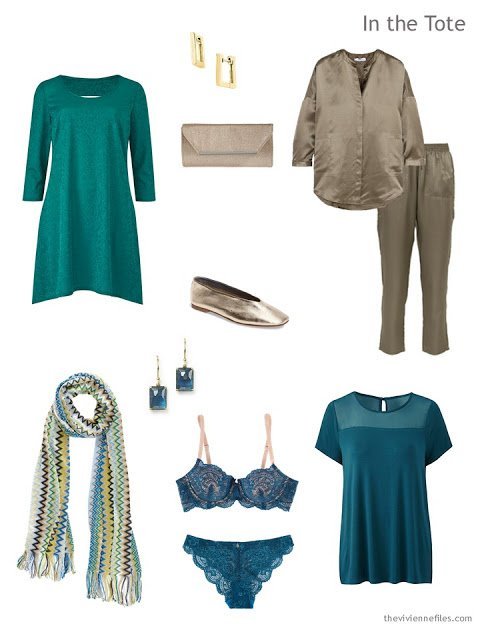 I'm no miser when it comes to buying pajamas, but these are pretty extravagant!
And I have to give a rousing shout out to Thirdlove, the company that makes this lingerie. I've purchased a couple of bras from them, and I'm quite pleased…
If you're working with a difficult color combination or scheme in your own wardrobe, I encourage you to keep your eyes open for a Missoni scarf that might work in your wardrobe. They are the absolute Italian masters of the odd color combination, and they make them look perfectly comfortable and lovely. You don't even have to exactly match the colors with which you're working – their colors seem to look good with all kinds of things that are just sort of close…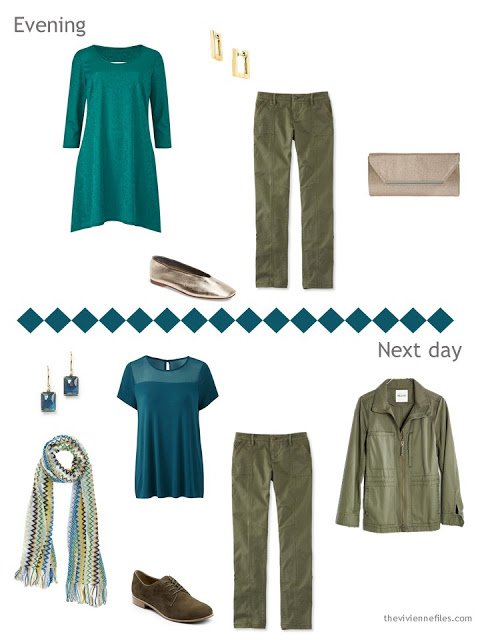 Our heroine has a nice outfit – a subtly, delightfully textured tunic and her "utility" pants – to wear for dinner, with some simple but structured accessories. For her return trip, she's back to hard-working olive separates, with a sheer-trimmed tee, square earrings (again!) and a great scarf to tie it all together.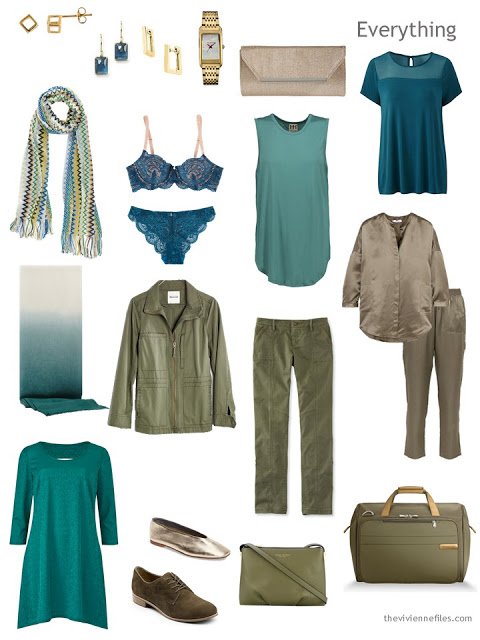 Again, this isn't the wardrobe with which one wants to be stranded for a long time – a 2nd pair of pants might be the best thing to include if that's a risk. And you could always tuck in an off-white tee shirt…. (both of the scarves would be perfect with off-white!)
love,
Janice