April 24, 2017
I'm smitten with this artist, Kamrooz Aram – you're going to see more from him:
I love these colors – especially those little touches of brightness! I didn't use them in this Six-Pack, but in a larger wardrobe, you would definitely see them… I also don't have any grey garments included here, but for a trip that would last a few more days, a nice grey summer dress, and certainly a tee shirt and shorts, would be such simple things to add.
And while I don't have style notes here, I'm definitely thinking that this is a woman who loves flowers, but who also appreciates the compelling power of large patches of solid colors, arranged in a way understood only by the artist.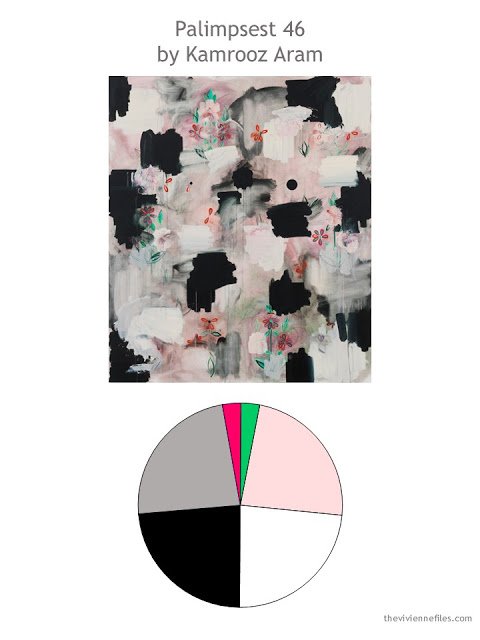 My heroine is traveling somewhere warm, and VERY relaxed. She frankly doesn't plan to do anything much more exerting than walk to the lounge chair under the trees, where she will "read." (aka nap…)
(it delights me how much the earrings above look like the little flowers in the painting!)She's only going for a long weekend, so packing is kept to an absolute minimum. She will dine out once or twice, so a nice pair of pants is useful. Otherwise, it's comfy lounging clothes for her.
This is everything she has with her (except "personal" items…); seeing this tidy little assortment in the armoire in her hotel gives her a small sense of clarity and calm: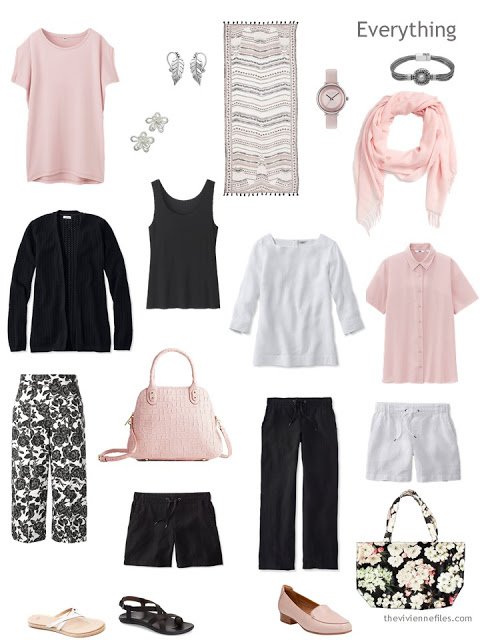 Even though she's only away for a long weekend, she has least a half-dozen ways to wear these pieces. If she's stranded for an extra day (wouldn't that be dreadful?) she'll be perfectly fine!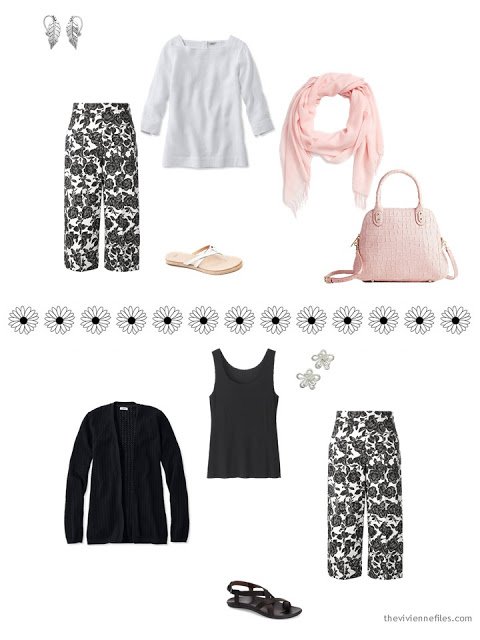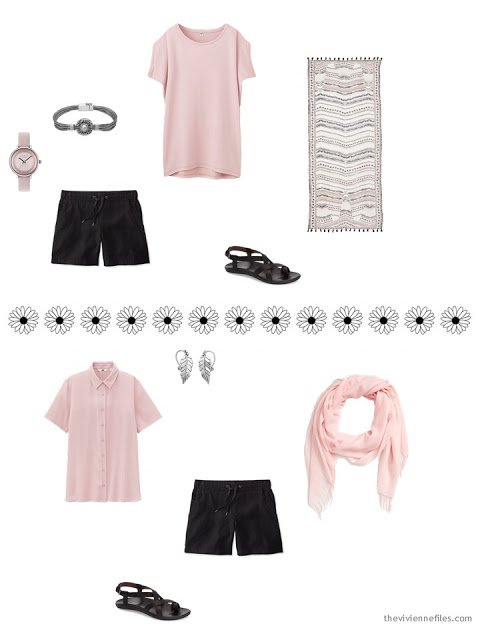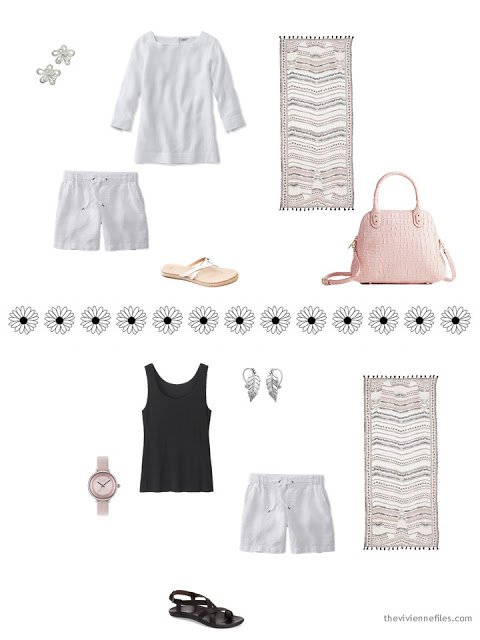 Should I expand this wardrobe for a much longer trip?
love,
Janice