October 16, 2023
Today's heroine is going to try an experiment; I'm not sure that it's entirely successful, but it's interesting!
Her inspiration is the lovely painting, and these wonderful, warm shades of brown: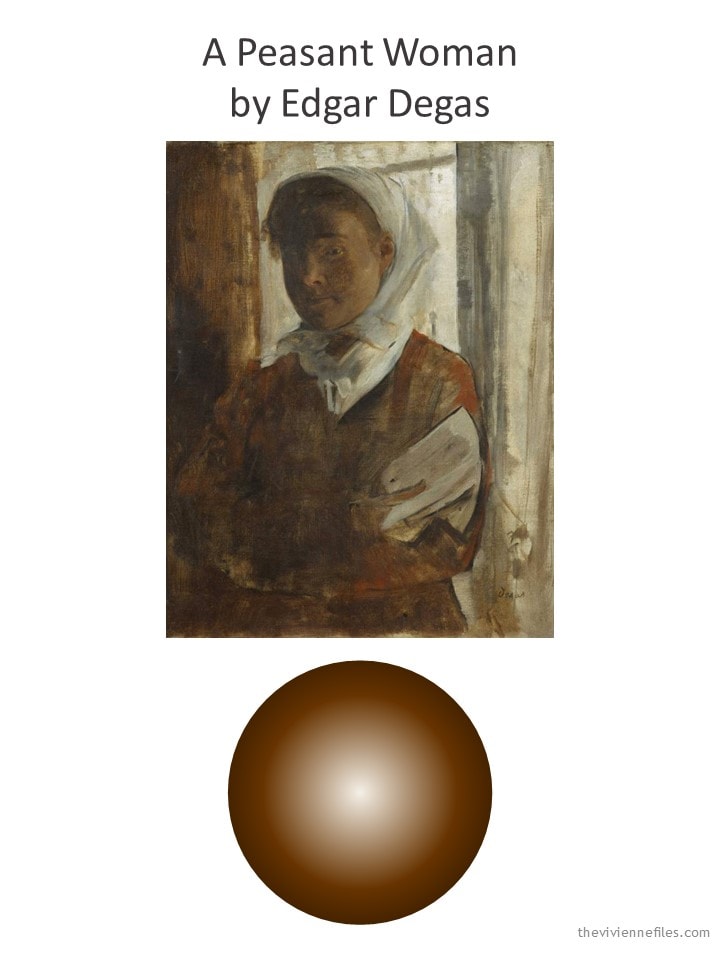 At the end of September, our heroine was wearing this 29-piece wardrobe; I think it's lovely and versatile: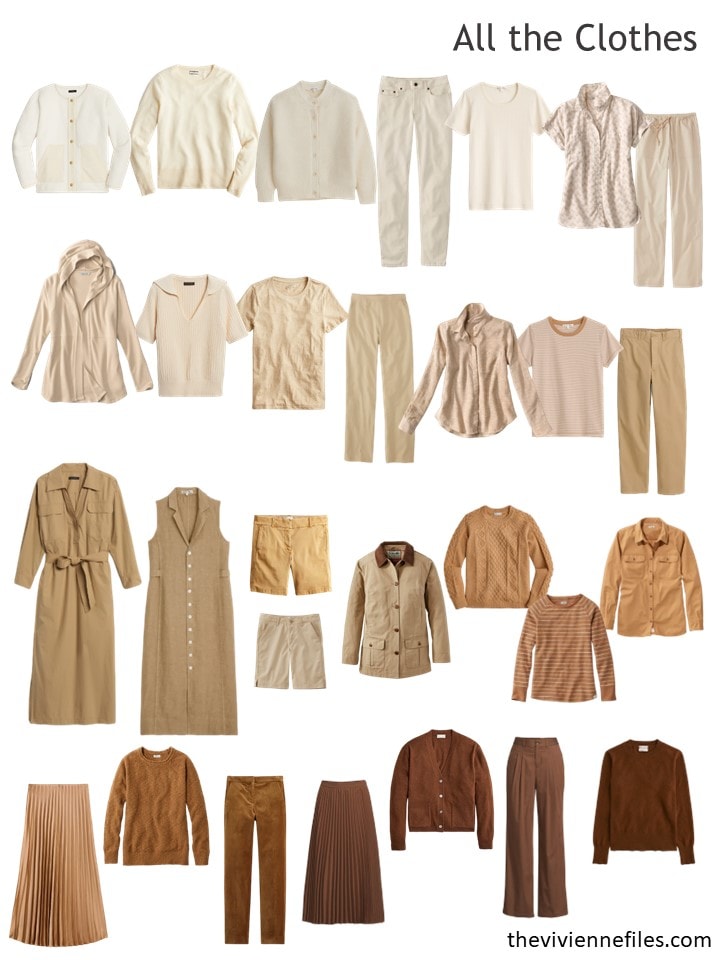 It's never really occurred to her to think about buying something in a print, but she kept seeing pretty sweaters in all sorts of patterns, and she finally succombed!
Her new wardrobe (with the addition of the 3 new garments) doesn't look a lot different than it did, but she's not sure how useful the plaid cardigan will be!
And please note, she doesn't plan to wear her new scarf with her plaid cardigan – she just grabbed it because it's SO perfect with the rest of her wardrobe…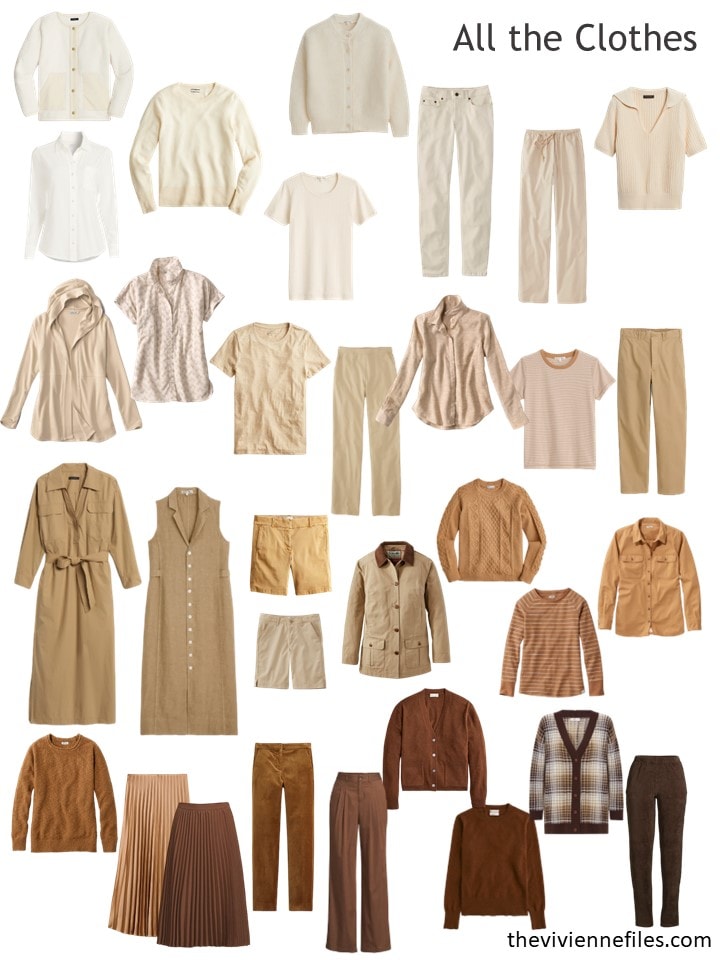 When our heroine gets her new garments home, and starts trying on outfits, she's not at ALL sure that she's happy with the plaid cardigan; she feels like it looks odd or unbalanced with any pants except her new, very dark, cords. What do you think?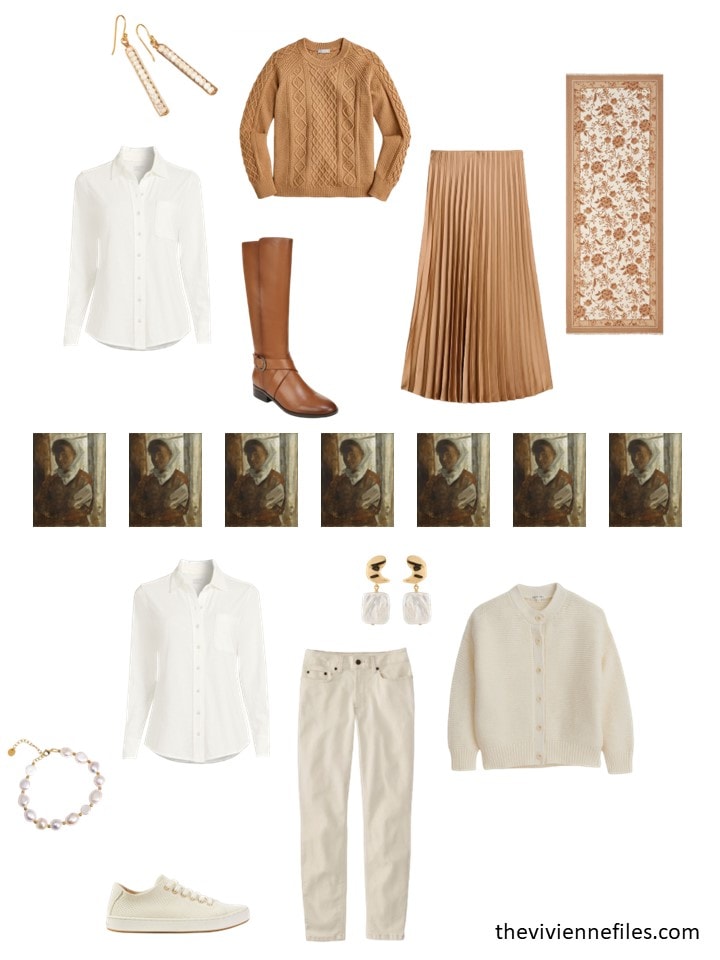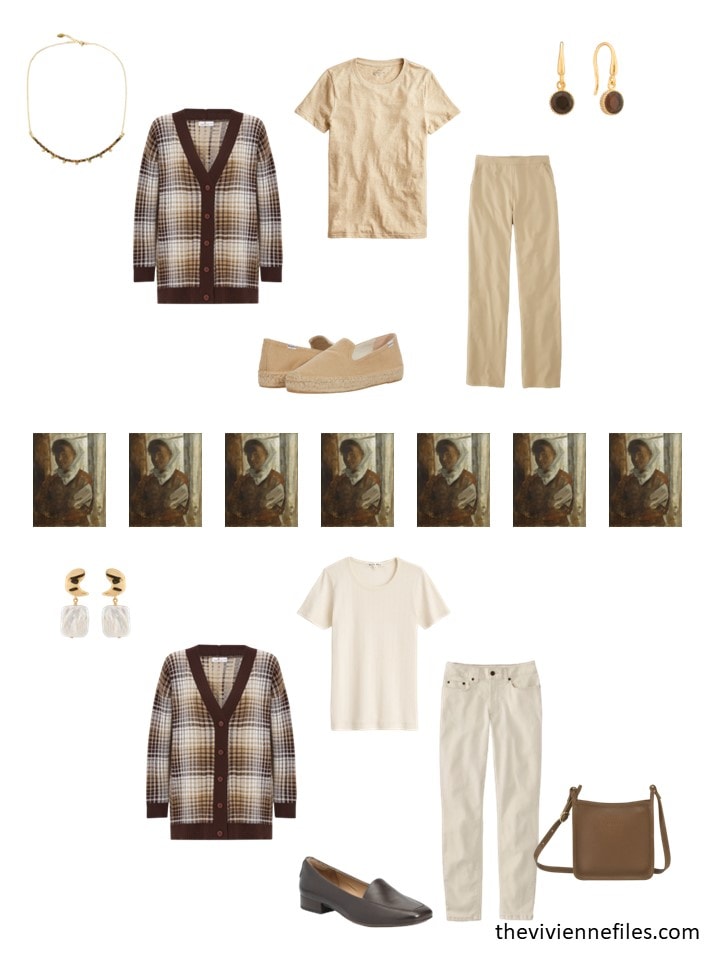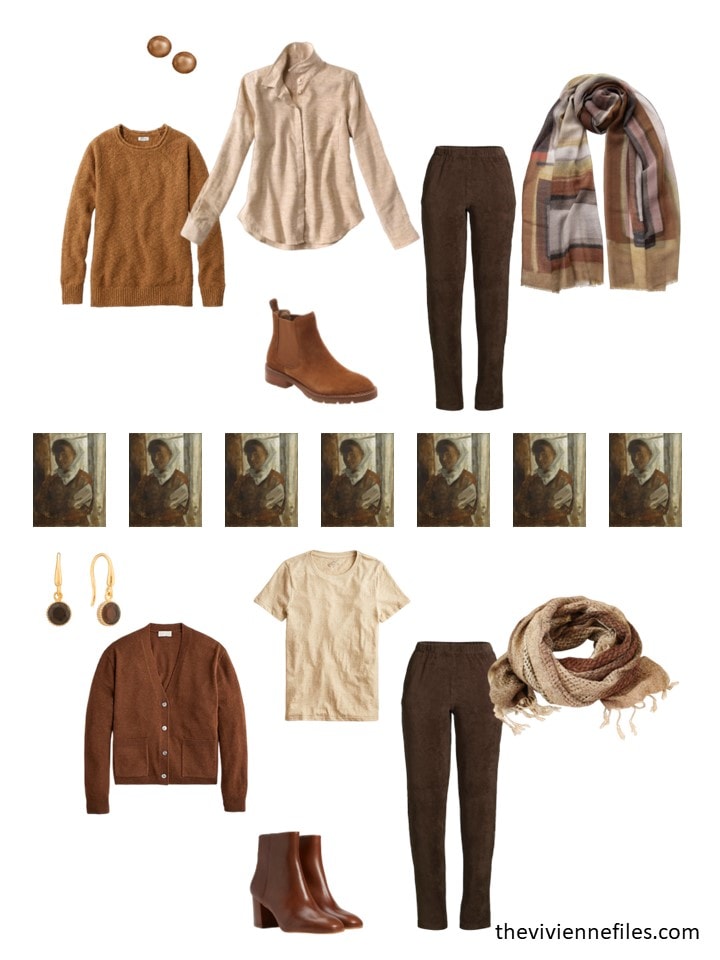 Could you wear this wardrobe for a month? I'm pretty sure I could, but I would have to let the purple highlights in my hair fade quite a bit! This might have suited me much better back in the days when my hair was a true, dark brown…
love,
Janice
p.s. Four years ago, I started with a mostly black and white Weekly Timeless Wardrobe, and then experimented with adding a French Blue "French 5-Piece Wardrobe" to it...