October 18, 2023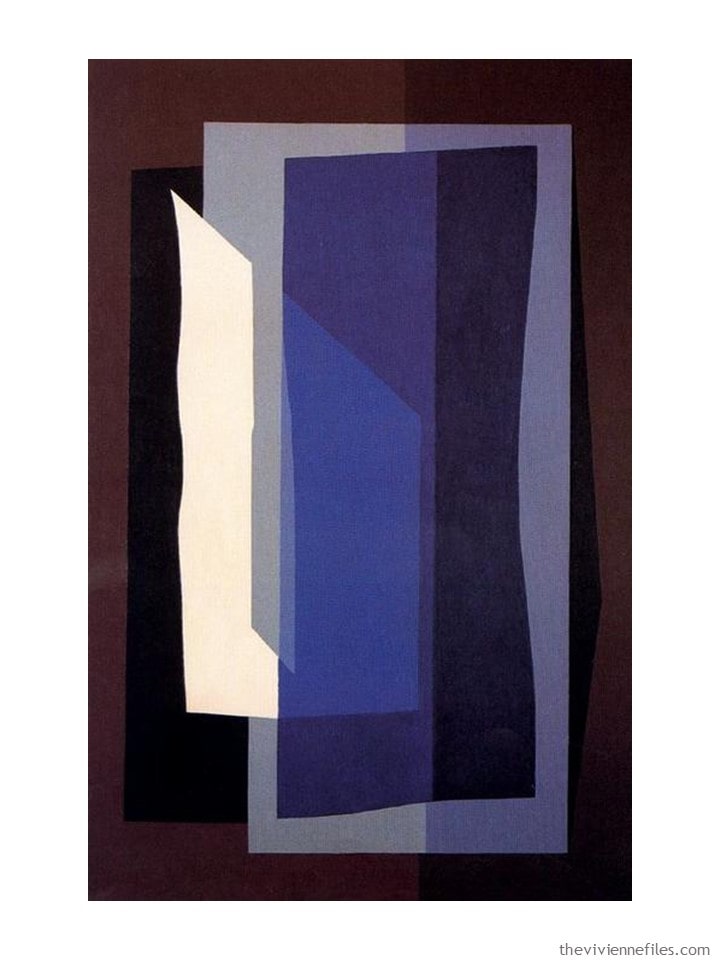 Finally! She found the perfect painting… Maybe nobody else in the world would feel this way about this work of art, but to her it's just right…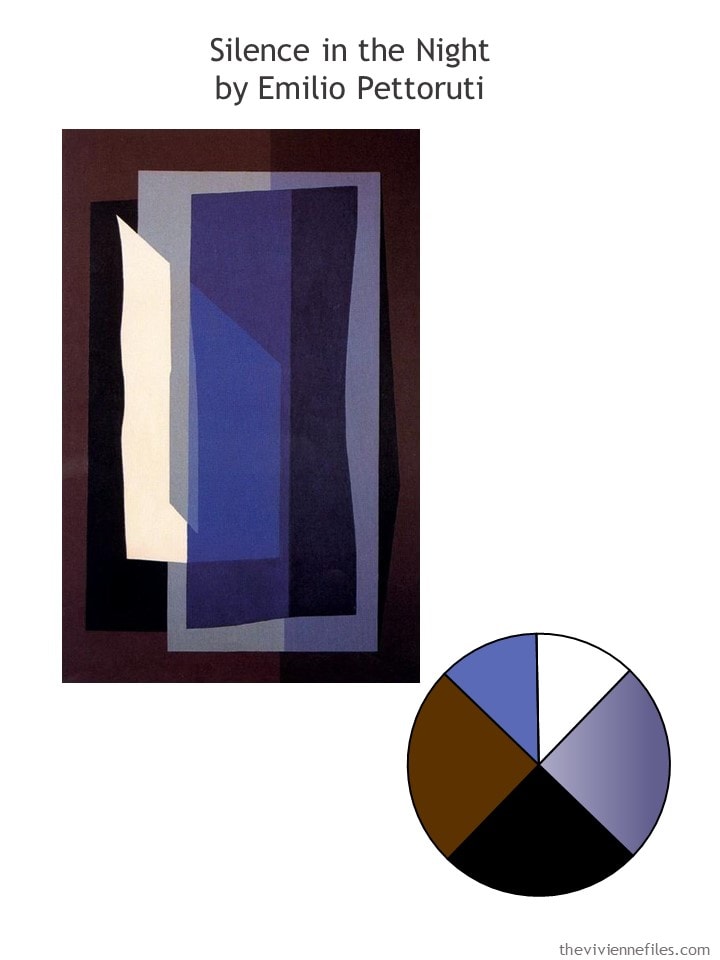 The Simplest Suitcase Possible
She's got to travel. She wants to have available a range of dressiness – nothing TOO casual, nor nothing TOO dressy. But still, a sense of choice…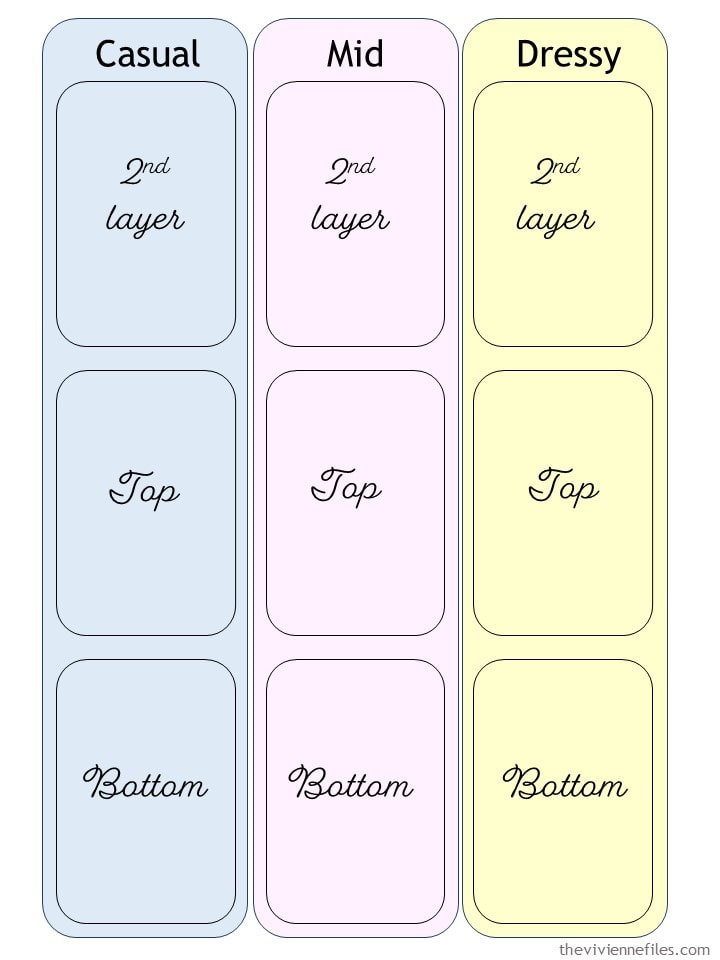 She decides to work with black inner cores – black tee shirts and other tops, with black pants and skirts. Her accent colors will be worn as 2nd layers, scarves and jewelry.
Her first outfit, for travel, is the most casual – jeans and a corduroy jacket!
Her second outfit will include her favorite denim skirt, and purple accents!
She also packs a third outfit – arguably the most dressy of the three – with wool pants, a black blouse and a sweater-jacket. The sparkly earrings, dazzling brooch and velvet flats add to the feeling of dressy, without being uncomfortable or overwhelming.
Here's where she finds herself – she literally could wear these 9 garments in 27 different combinations: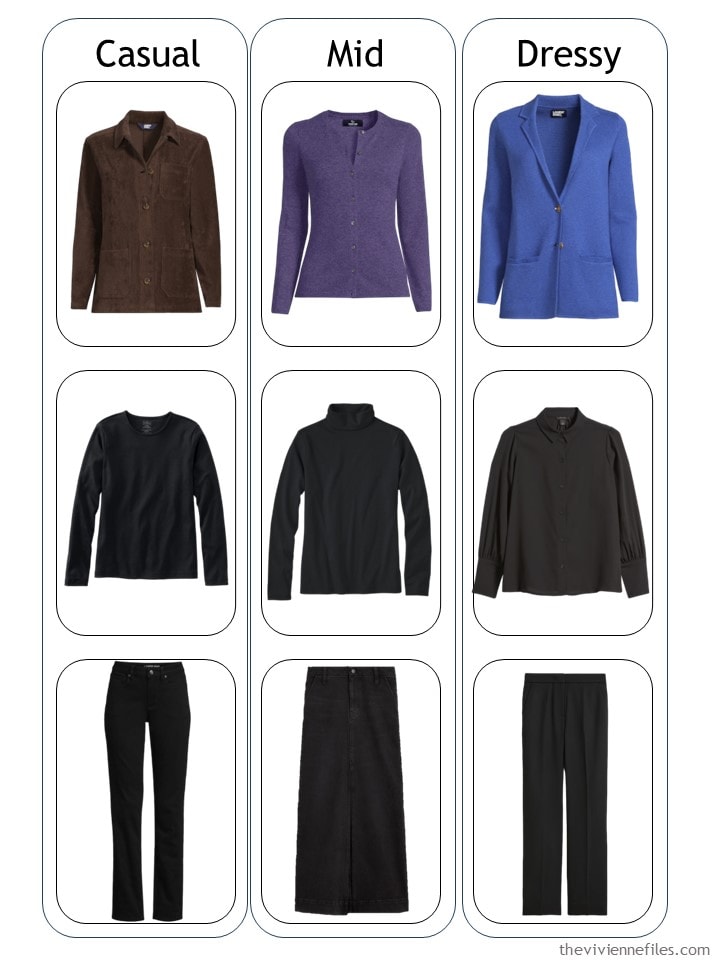 She still has a bit of space in her bag, and a real longing for another few options and accessories, so she tucks these extras into her bag:
When she arrives at the hotel and unpacks, this is what she finds that she has with her: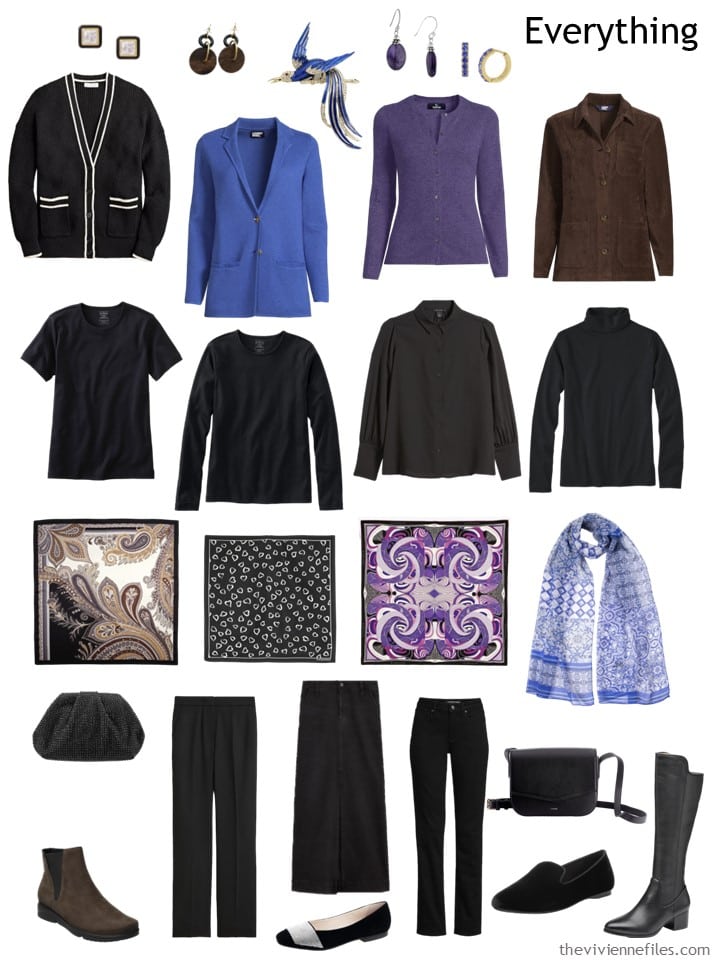 Her plan is to dress as quickly as possible, and to not wring her hands or strain her brain in putting together outfits! And she has so many options…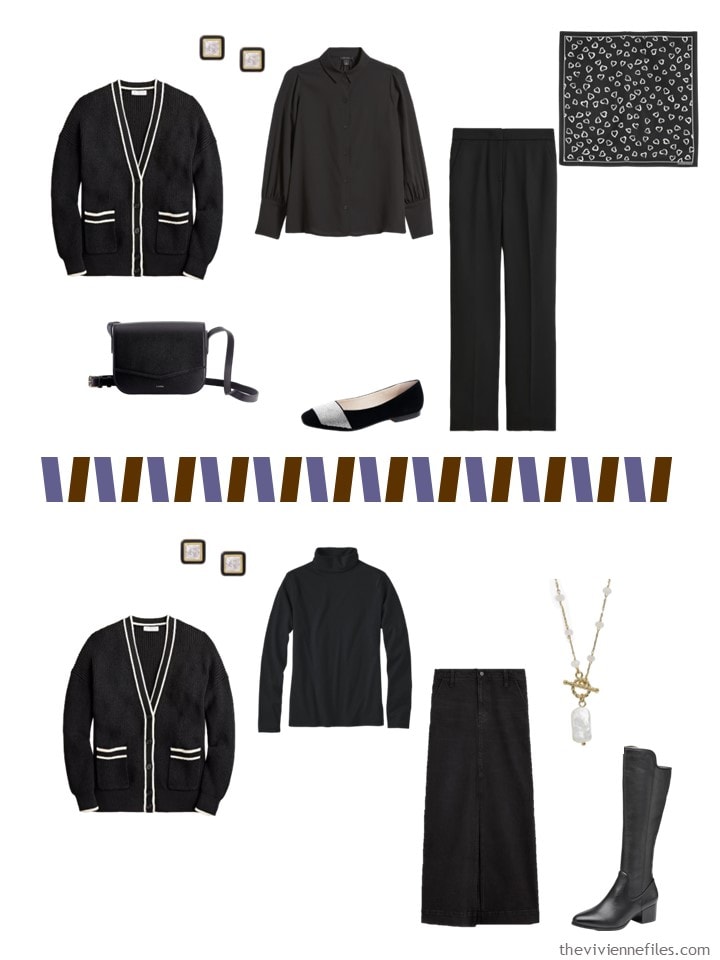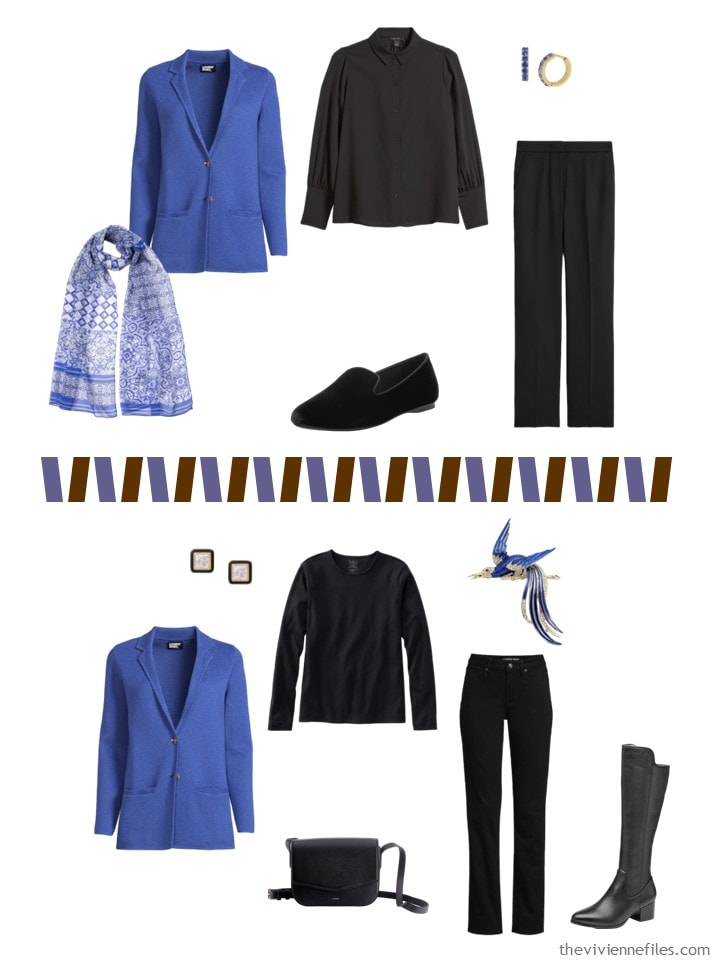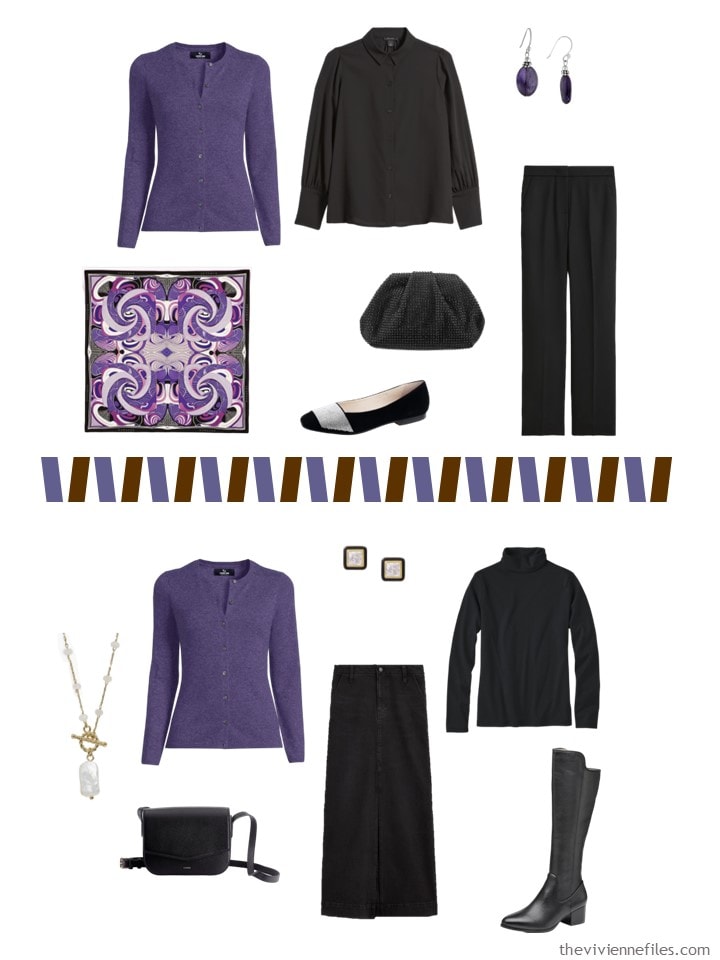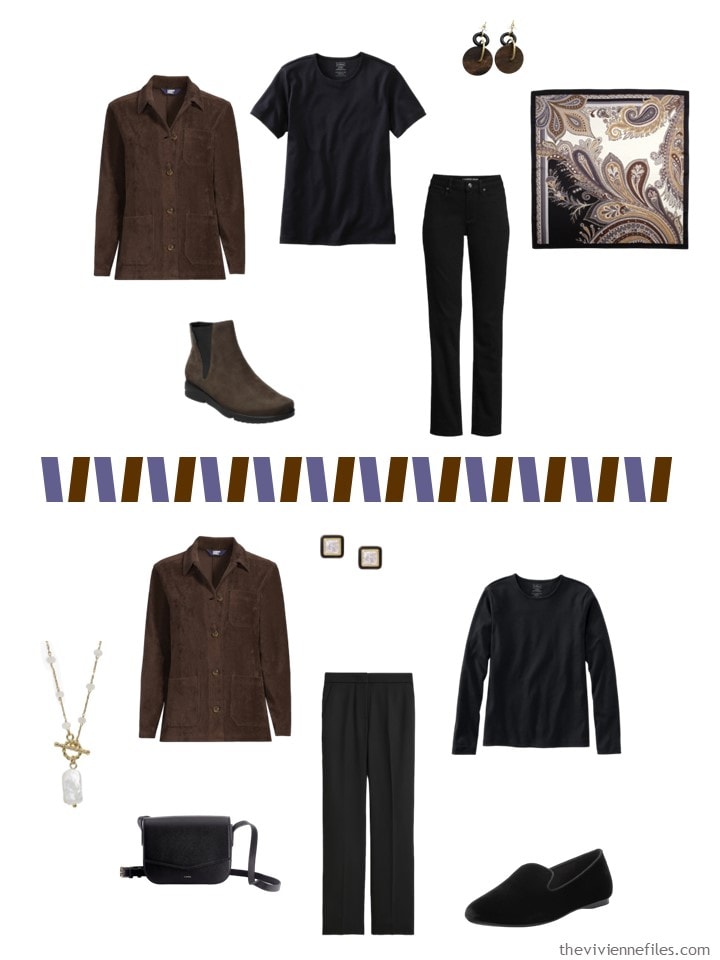 Would you pack this way? Maybe with a different color solid inner column?
I have traveled with this kind of wardrobe, and found it to be delightfully undemanding!
love,
Janice
p.s. Eight years ago, I noticed some interesting things about how women in London were dressed… This post is very compatible with today's wardrobe!