October 9, 2023
Let's visit our friend with the very pastel wardrobe!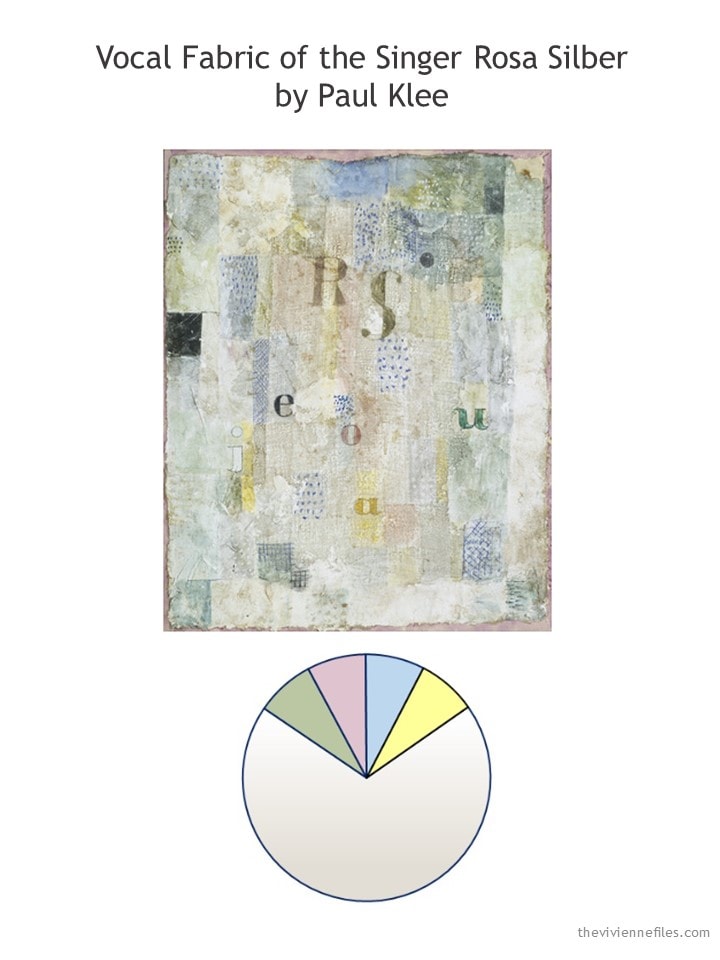 Her wardrobe at the beginning of this month is 29 garments (as I believe all six wardrobes should be…):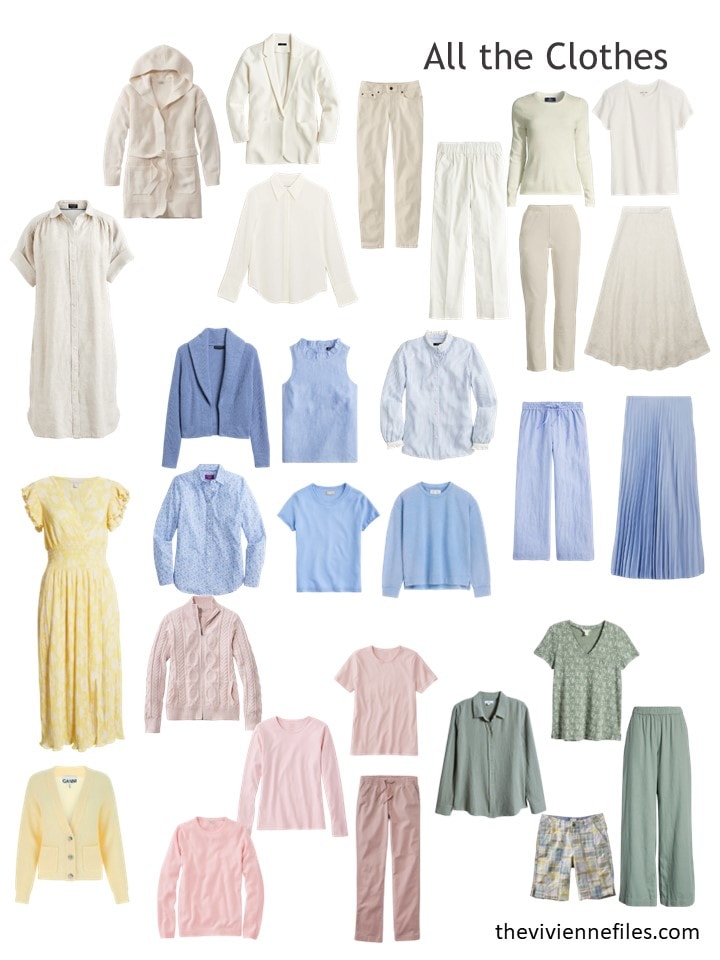 There are no glaring holes in this wardrobe, but our heroine can clearly see that she could justify more yellow, pink or green clothes. And she would like to have an outfit for cooler weather, even though she doesn't live in a relentlessly wintery place…
This is what she finds; she knows that the corduroy pants aren't a perfect match for any of her other garments, but she's content with blending shades of colors. Being flexible is sometimes useful…
Her updated wardrobe doesn't really look changed – just a bit more balanced.
And yes, when she was looking for a pink sweater, she went back to L.L.Bean, because she already has a cardigan that's perfect. This is often a smart thing to do – if you're having luck with a retailer, don't forget to keep looking there! There are no personal style bonus points for buying things from a hundred different places…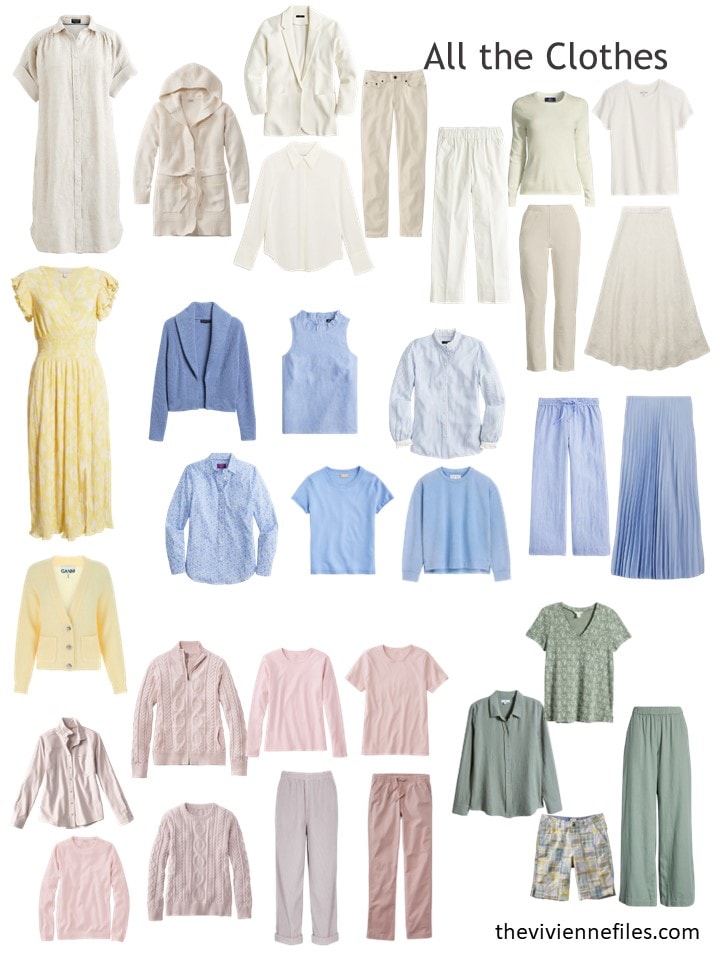 I love these accessories – you get such a feel for what our heroine is like when you look at these: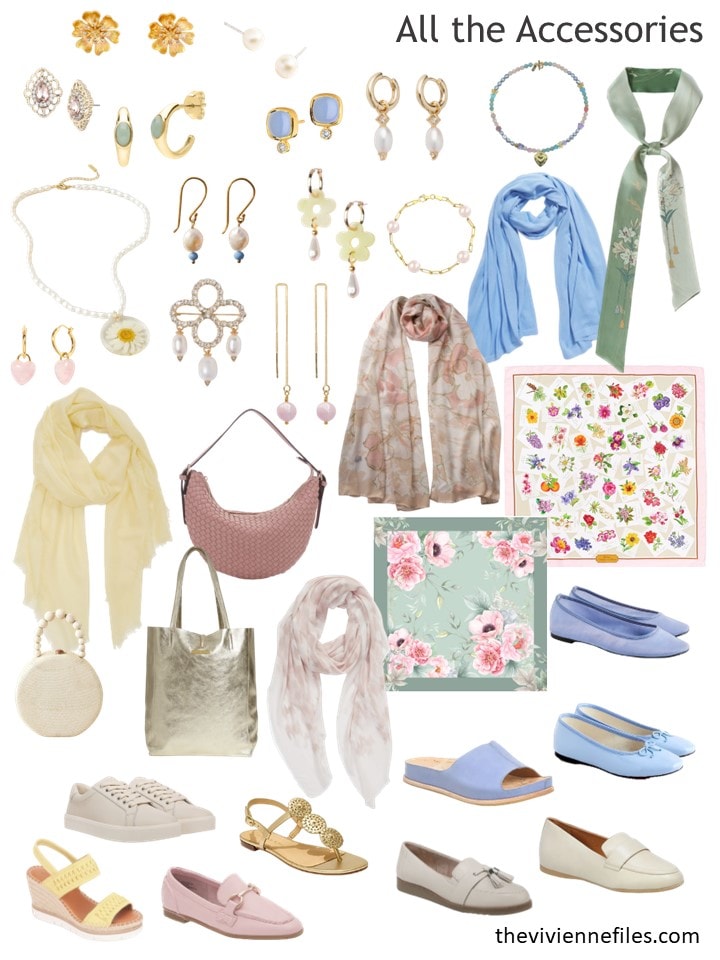 As always, when our heroines go shopping, if they stick to their color palette they are confident that new clothes will be useful immediately. But, as always, I like to pull together new outfits, just to be sure…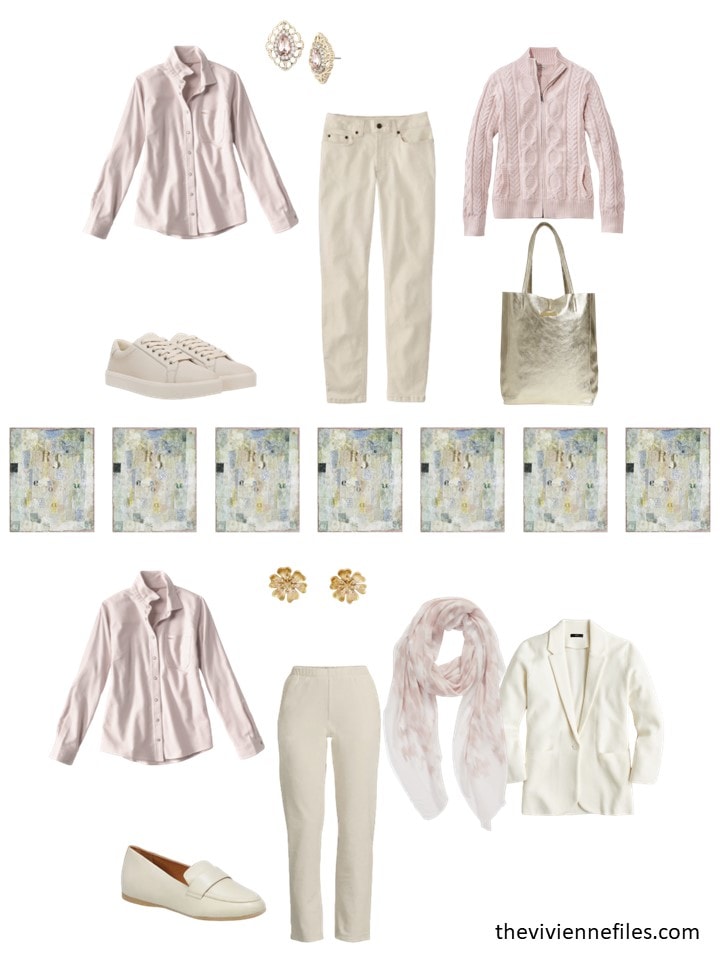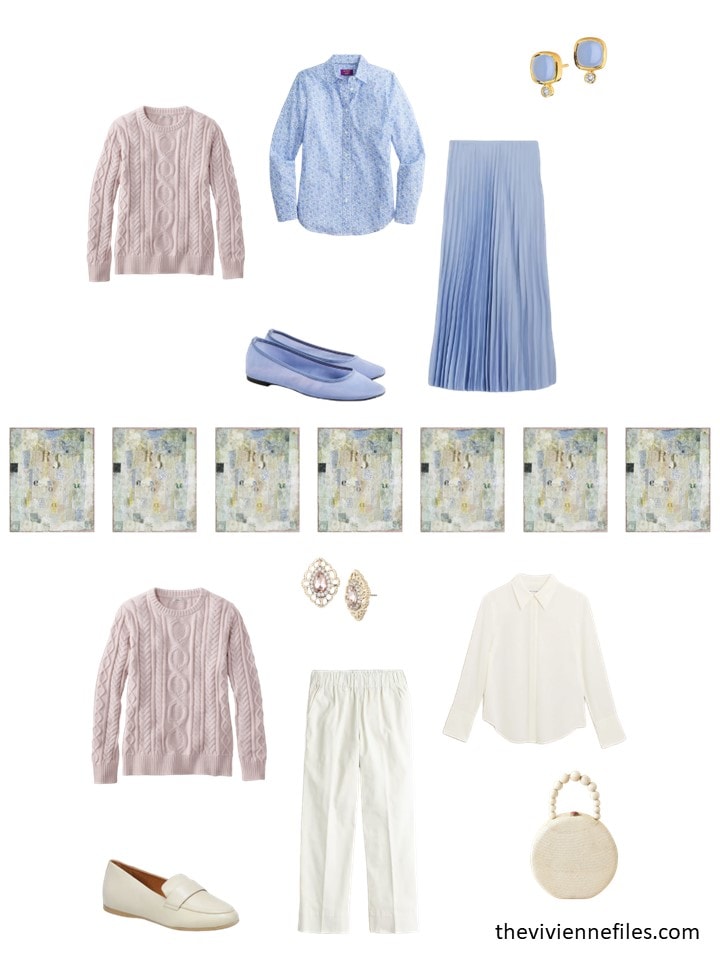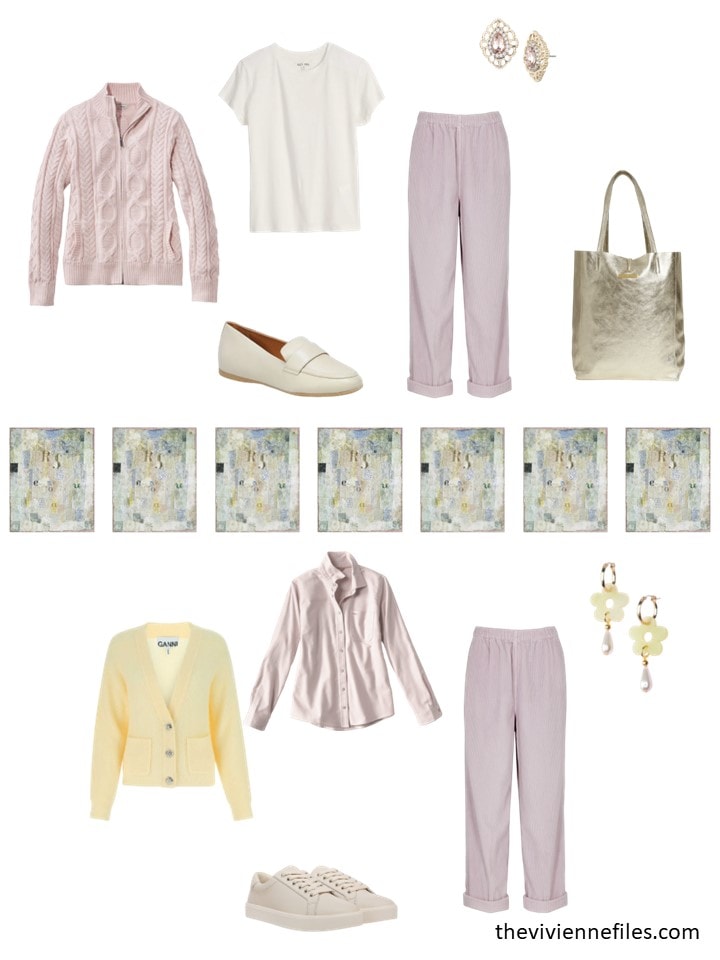 This wardrobe is far from anything that I've ever worn, but it would be fascinating to borrow this for a month and see how it feels to dress like this…
Would you like wearing this wardrobe, if you didn't have to buy it?
love,
Janice
p.s. Eight years ago, I linked to four wardrobes that were based on camel; these remain among my very favorite posts I've EVER done…