October 6, 2023
This is such a favorite for me to work on each month – partly because it's a challenge, and partly because I feel like this wardrobe is much more functional than I expected it to be!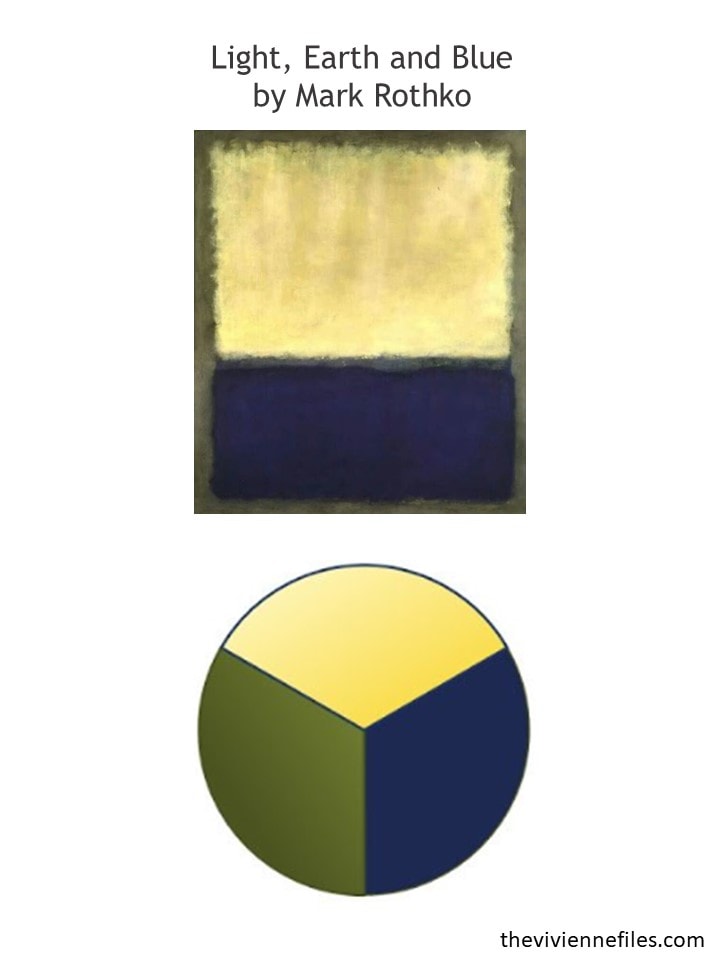 So far, our heroine has this 29-piece wardrobe, which is… pretty functional, and has a lot of lovely texture in it.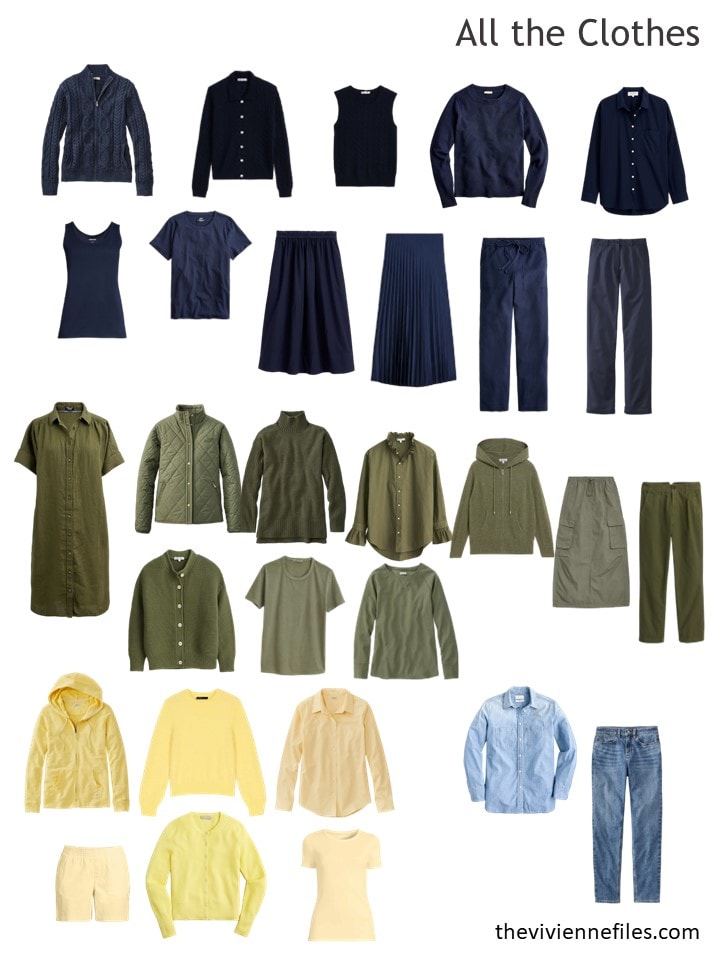 But I am beginning to think that it could benefit from a bit of white – not necessarily a white garment, but something that includes white.
And some pattern!
This heroine loves navy, and isn't worried that she may own too much of it – she's more interested in textures, like corduroy. And the idea of a "suit-like ensemble" of a vest and matching pants really appeals to her:
Why shouldn't a flannel shirt have a ruffle around the neck?
Her updated wardrobe is really strong on navy, but has a good balance of pieces so she can easily get dressed.
Does the plaid shirt make things feel different?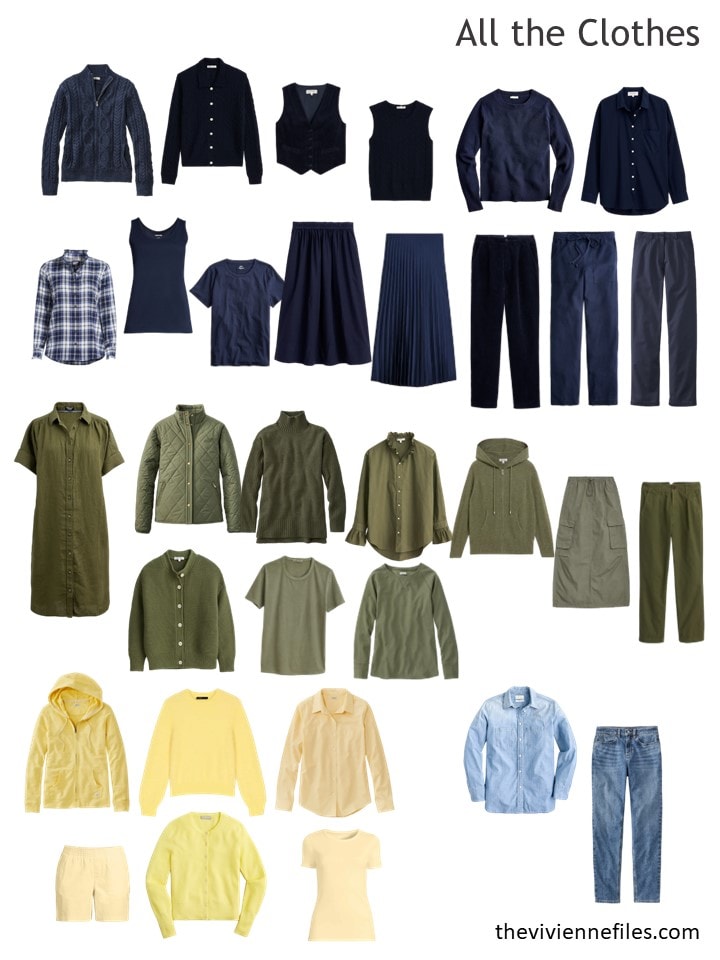 Her accessories feel like they support her love of navy a little bit better; I suspect she could love a pair of navy short boots, too…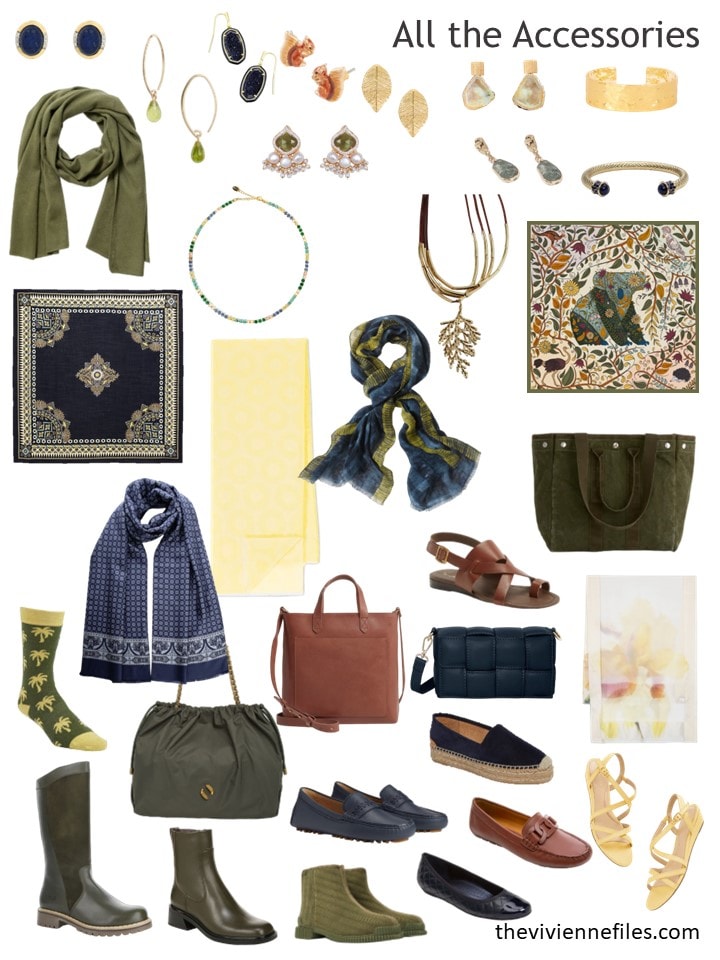 Three new garments should equal AT LEAST six new outfits – probably far more than that, in a focused wardrobe: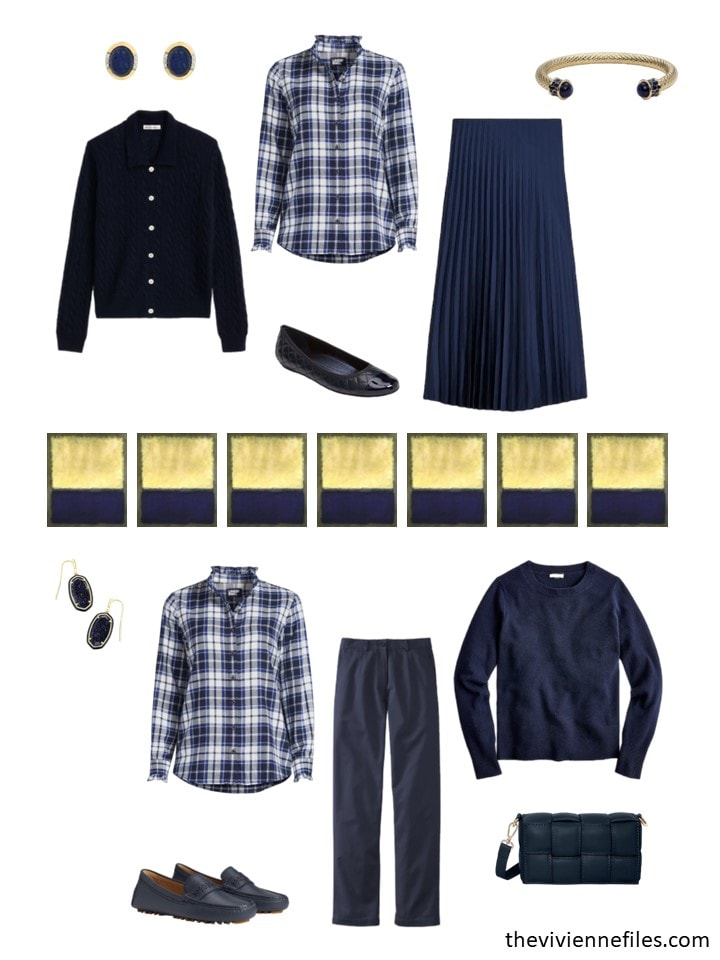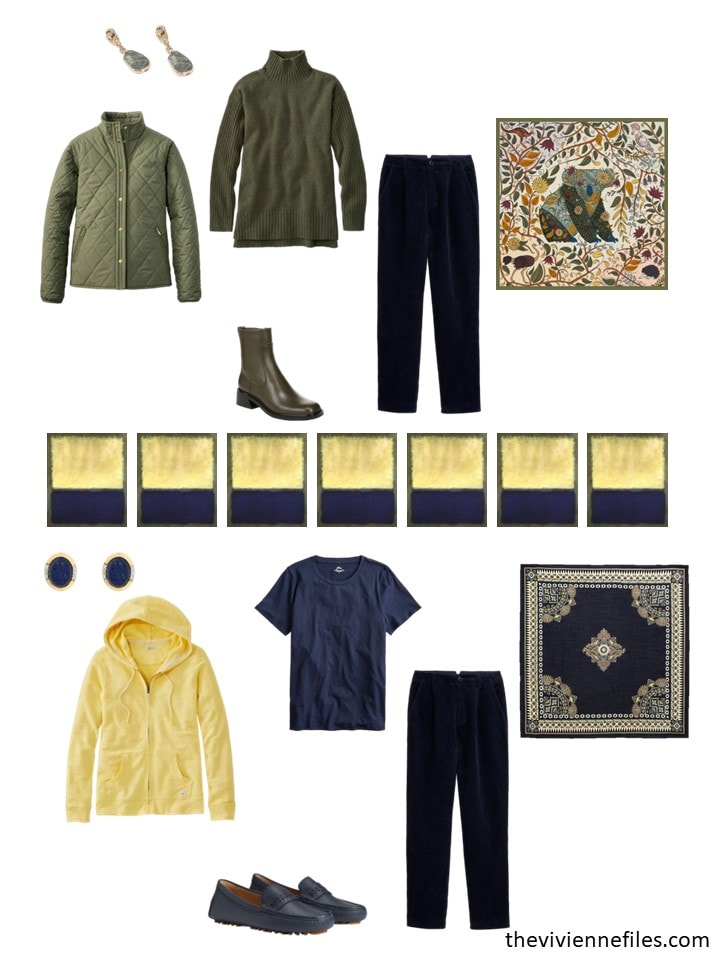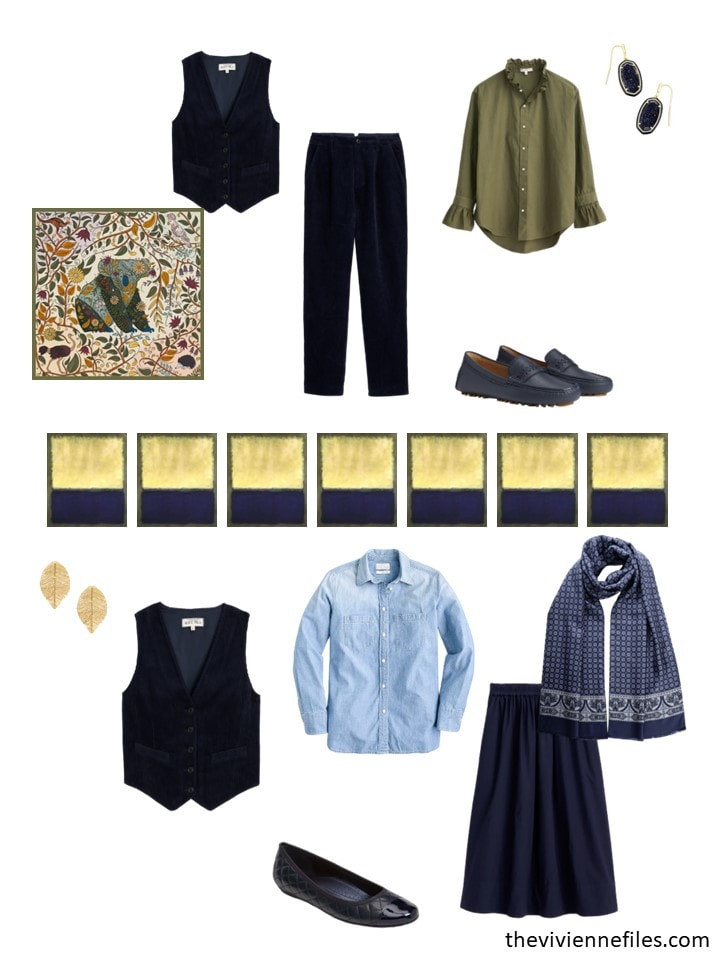 Maybe this heroine would like a navy and white striped tee shirt? Navy and olive (or navy and yellow!) would be delightful, if she can find such a thing!
love,
Janice
p.s. Seven years ago, a Wilfredo Lam painting inspired a wardrobe in which we started with "The Common Wardrobe" and added some grey and aqua.