October 6, 2016
How cool is this?
Sleek and calm, but with that tiny little pop of gold eye shadow, and those hot pink lines…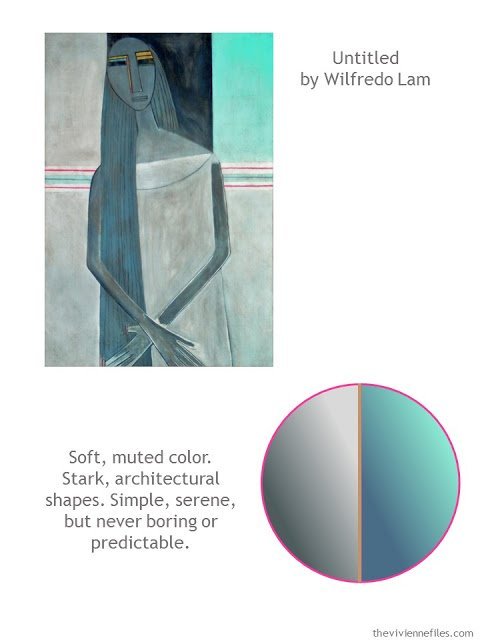 As has been the theme so far this week, I'm starting with a very small, very neutral capsule wardrobe that might be found in almost anyone's closet, and then I'm adding just a few accent items. This gives you the opportunity to test-drive a new color in your wardrobe without going crazy…
As before, these few pieces give you a fair number of ways to get dressed: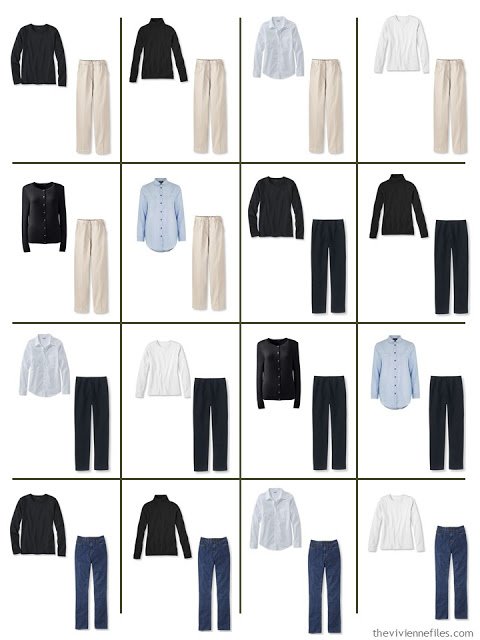 This is basically the "French 5-Piece Wardrobe" idea- adding a handful of pieces each season to your core wardrobe. It's a simple way to try out a new accent color, or just to refresh and renew your basics.
But you could certainly take this opportunity to see if you're ready for a new or additional neutral. In this example, maybe you're feeling like this might be a good time to start adding some grey to your wardrobe. (maybe phasing IN some grey, and gradually phasing OUT black?)
So you make a few well-considered purchases. Note the gold hardware on the grey earrings – a nod to that gold "eye shadow" in the painting!
These few pieces mix in beautifully with the core wardrobe pieces you already own: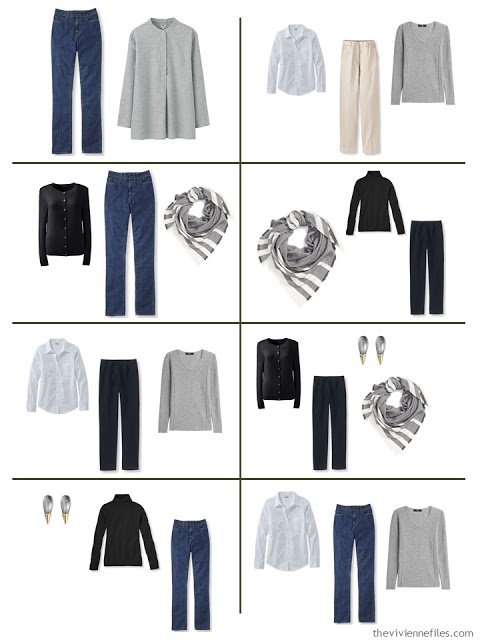 Maybe a month or two after you've integrated the grey pieces into your wardrobe, you decide to venture into the idea of soft teal/jade as an accent, too. Note again that this little experiment also includes a try-out of mixed-metal earrings. (and of course some snazzy pink lipstick!)
As always, your small wardrobe experiment gets a lot of usage, because you're starting with a stable core of basic clothes that can be worn with almost anything: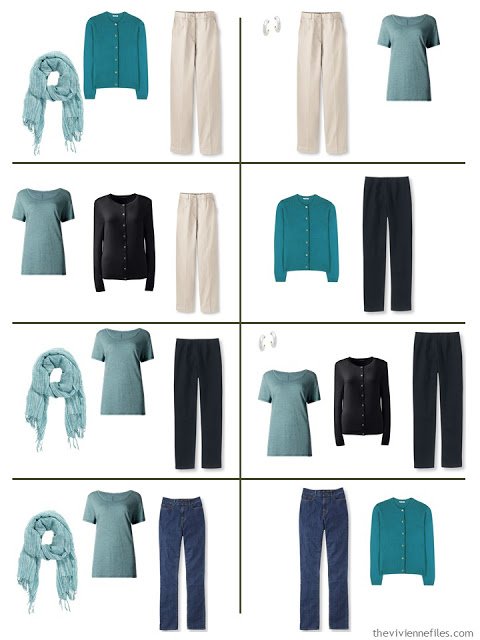 If, after a season or two, you find that you're not completely sold on your color adventures, you can always consign the pieces that you purchased, without feeling madly guilty. And if you've discovered a new neutral color, or a new accent, all the better!
love,
Janice