October 5, 2016
Ah, you've seen this before, I'm sure: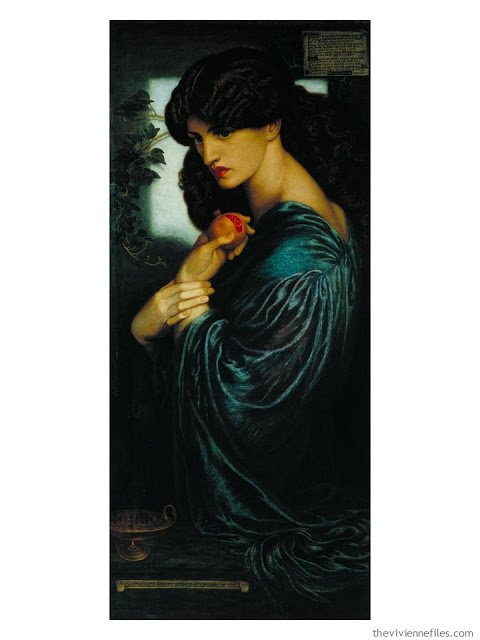 But did you know that Rossetti was working with a model who really LOOKS like this? Her name was Jane Morris; she was married to William Morris, the textile designer… (see the teal and black scarf below for one of his designs!)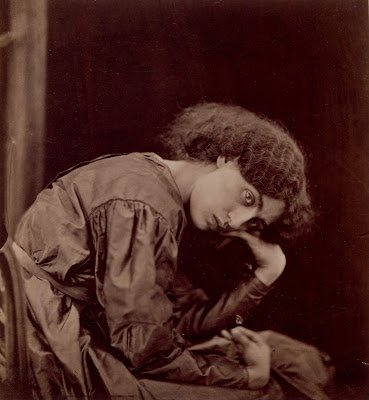 What do you do if this kind of aesthetic appeals to you TREMENDOUSLY, but you live a very normal, ordinary life that doesn't involve having 3 feet of madly waving hair, or standing around all day in swishy velvet dresses, brooding over a pomegranate?
A few small additions might help channel that feeling for you…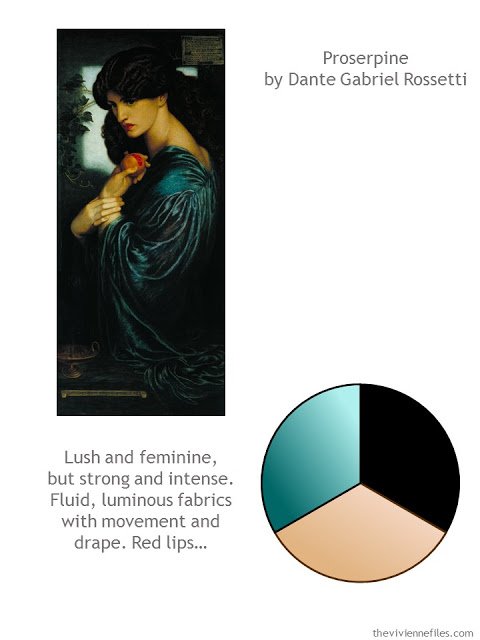 As I did yesterday, let's start with a very simple wardrobe of extremely neutral garments that most of us might own:
And build our romantic and beautiful idea on the classic outfits we already own: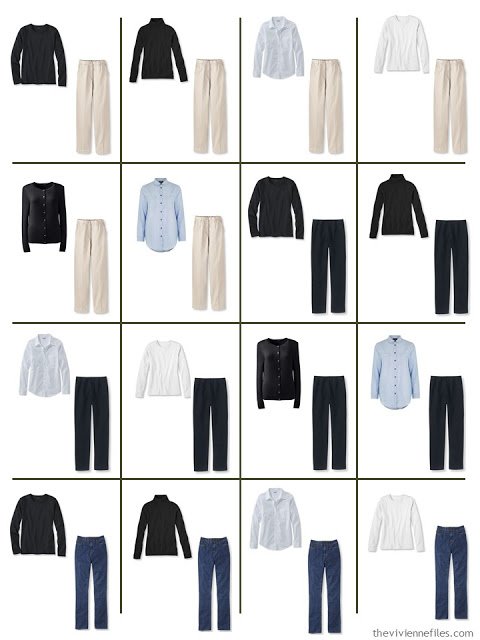 If you can't wear long dresses with sweeping sleeves in your normal life (even though they're coming back in style – what ARE they thinking?) you can maybe wear silk, or cashmere, or a scarf with a William Morris pattern. And if you want bold – some substantial beads might do the trick.
Now, at a minimum, you have quite a few ways to dress in a very "normal" way while still keeping a hint of that romance that you crave: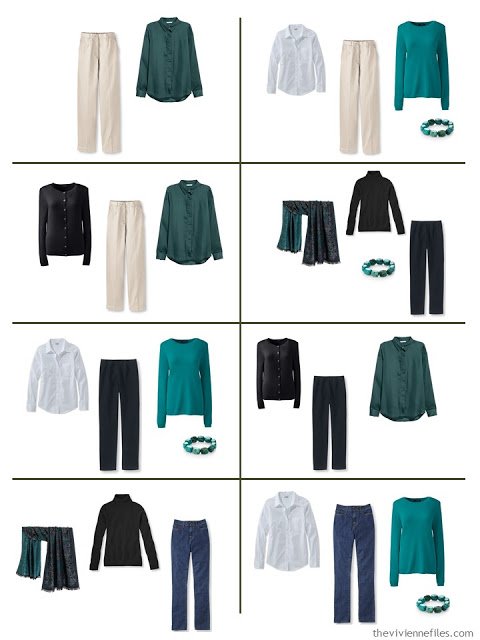 The other really prominent color in our painting (except for that pomegranate red, which cries out for a new lipstick!) is the glorious blush shades of Proserpine's face and hands. And this is a great color for flattering your face! Again, some silk, some lacy knit, some luminous pearls and a softly draped cashmere sweater carry within them a sense of lush grace and elegance, without appearing costume-y or over the top:
And you now have even more options for days when you want that touch of soft womanly mystery in your outfit. Nobody will know what's in your heart…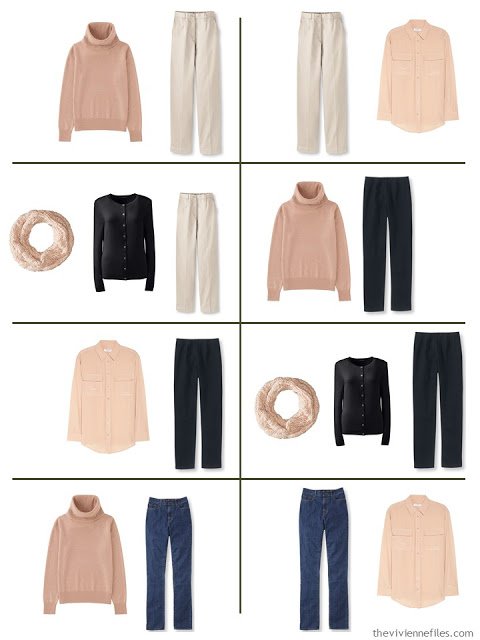 love,
Janice