October 7, 2016
Every time I see this artist's name, I think of the Manchester City soccer goalkeeper of the same name….But this is so serene and lovely, with a beautiful muted palette:
Since this week we're talking about small wardrobe updates , I focused these colors into a simple mauve and grey, and accents of warm, light golden brown.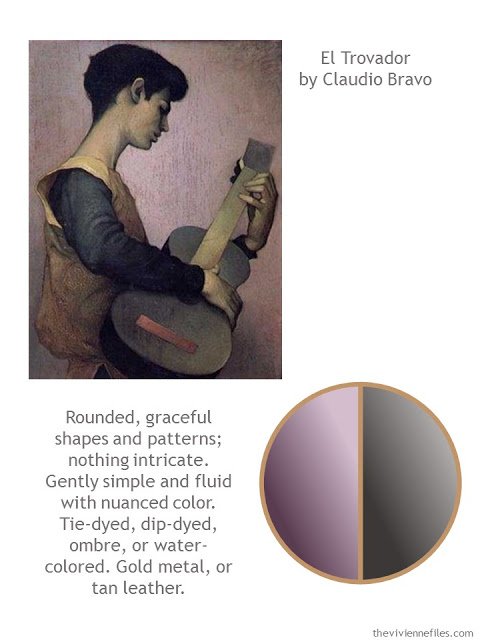 As we have done all week, I'm starting with this minimal, classic assortment of pieces:
Just a reminder – 9 pieces, carefully chosen, can give you quite a few outfits, before you've incorporated any updates or refreshers!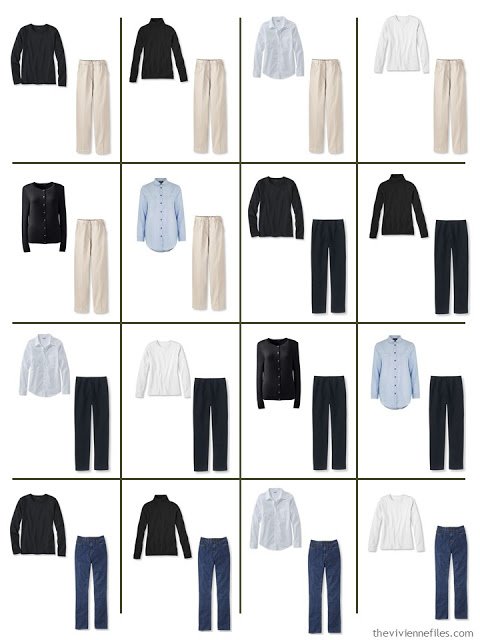 Yes, I broke one of the BIG rules of The Vivienne Files – but I looked and looked and LOOKED for items in just the right shade of mauve-y plumish purple, and these were the perfect pieces. They're from Eileen Fisher – no surprise that her pieces would be in glorious colors, eh?
To me, it was more important to show you the most beautiful things I could find, rather than be tied to my usual policy of showing "flat" garments. Rules are meant to be broken!
This scarf was especially appealing – it has the subtle gradient of color that's in the painting, and it has just a touch of ornamentation in the border stripe and fringe. The quality and beauty of the fabric does ALL of the work with this scarf.
Adding these 4 pieces to the core wardrobe gives you lots of new ensembles: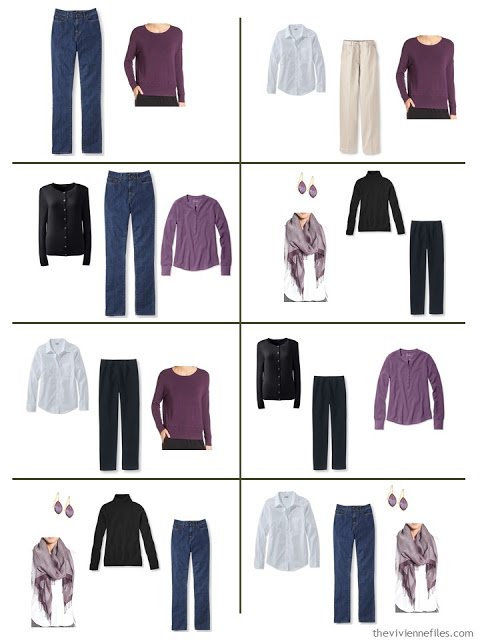 Maybe the grey that you're considering for your wardrobe isn't all soft and light – maybe you want to experiment with a wide range of greys! A few simple pieces will give you a chance to see how you feel when you wear grey:
Don't be afraid to mix grey and beige – menswear does it all the time! With these 4 new items, you have another week+ of new outfits: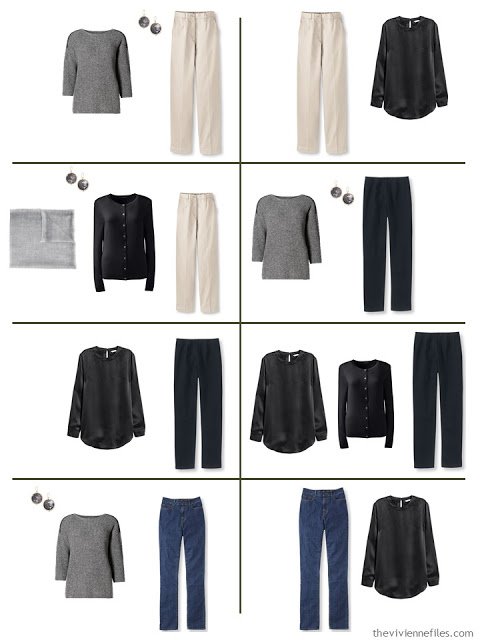 So being inspired by art doesn't necessarily mean completely replacing your entire wardrobe; maybe what you should start with is just a piece or two, and see how you feel after a small "personal style experiment."
love,
Janice