October 4, 2023
I think I'm going to be able to do these one at a time, which is an interesting approach!
What would I be thinking if this was my wardrobe inspiration, and my wardrobe?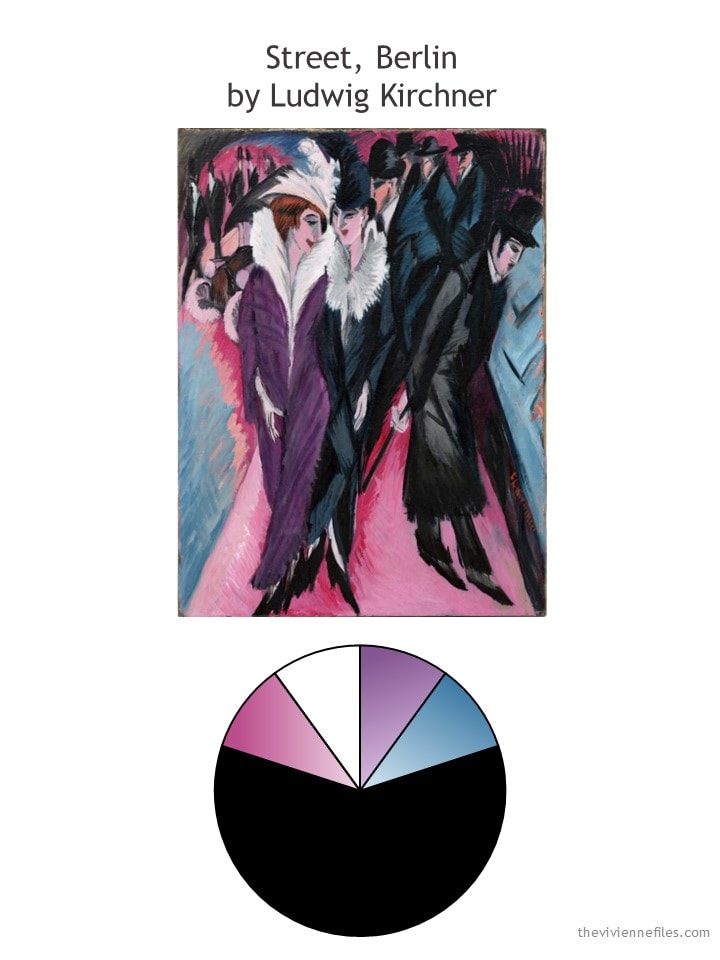 Well, I'd be pretty thrilled with this painting! It's sassy, bright, and has purple right up front! And lots of black, which has been my favorite neutral for 40 years…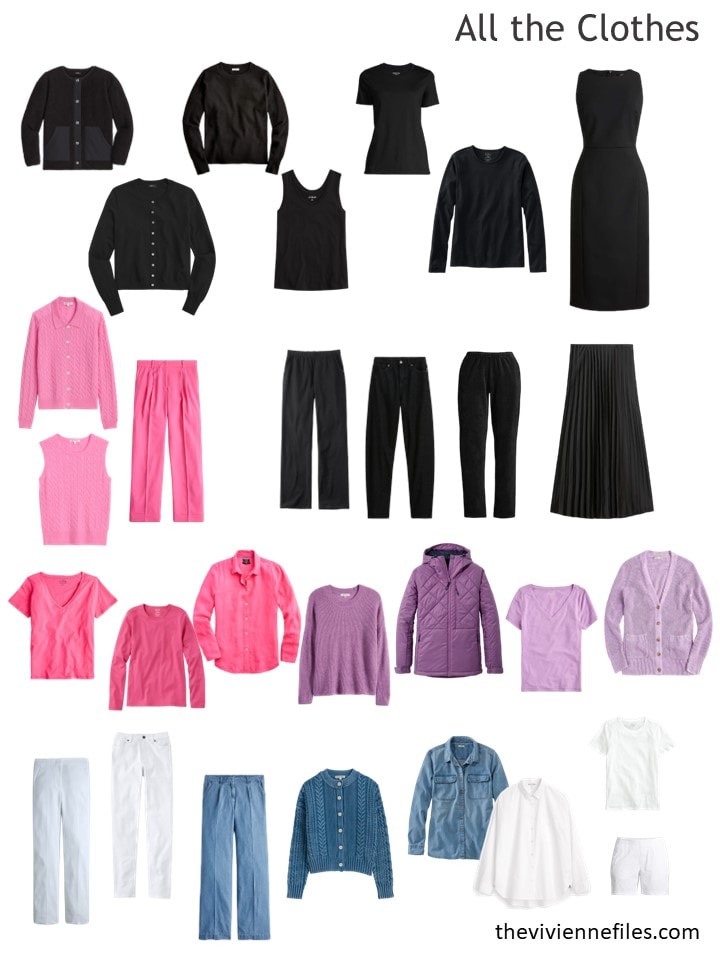 This wardrobe has a lot of appeal, to me. Maybe I would want more purple and less pink, but that's a pretty small concern…
But I would have to have a pair of black shorts! Maybe not in October, but eventually. And I definitely feel a longing here for black and white stripes, checks, florals, or even a great paisley scarf.
And a white cardigan. Yes, it's sort of late in the year for a white cardigan (in the Northern Hemisphere, obviously), but I still think it would be handy:
Adding 3 new garments doesn't really change the look of this wardrobe, except that the introduction of 2 prints seems to bring a little life to it all.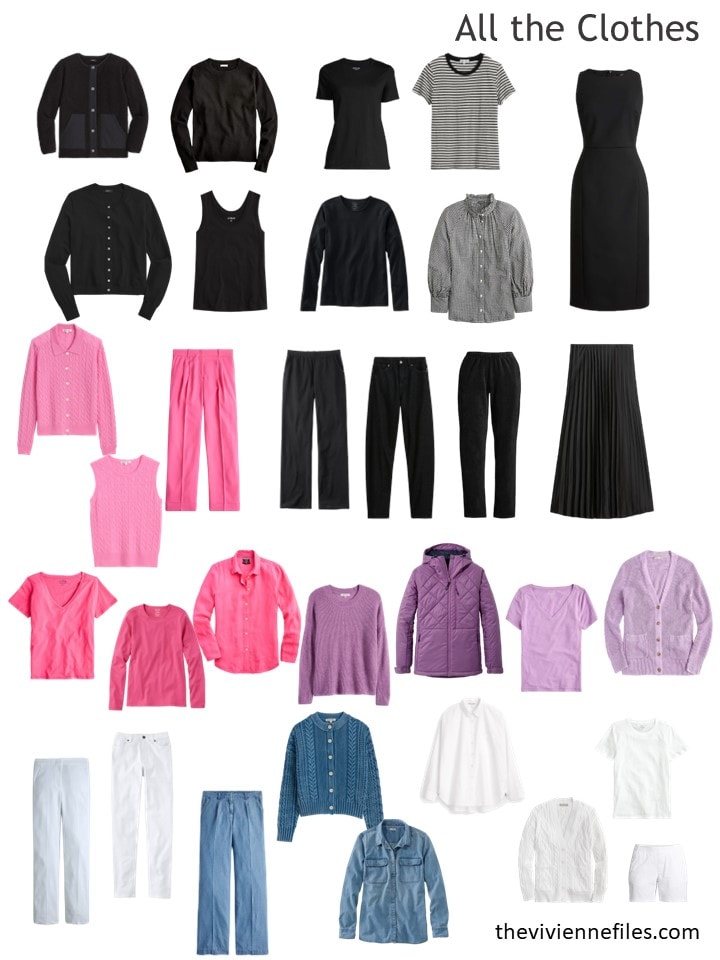 And the accessories don't, overall, feel that they are radically changed. But cool woven shoes are never wrong!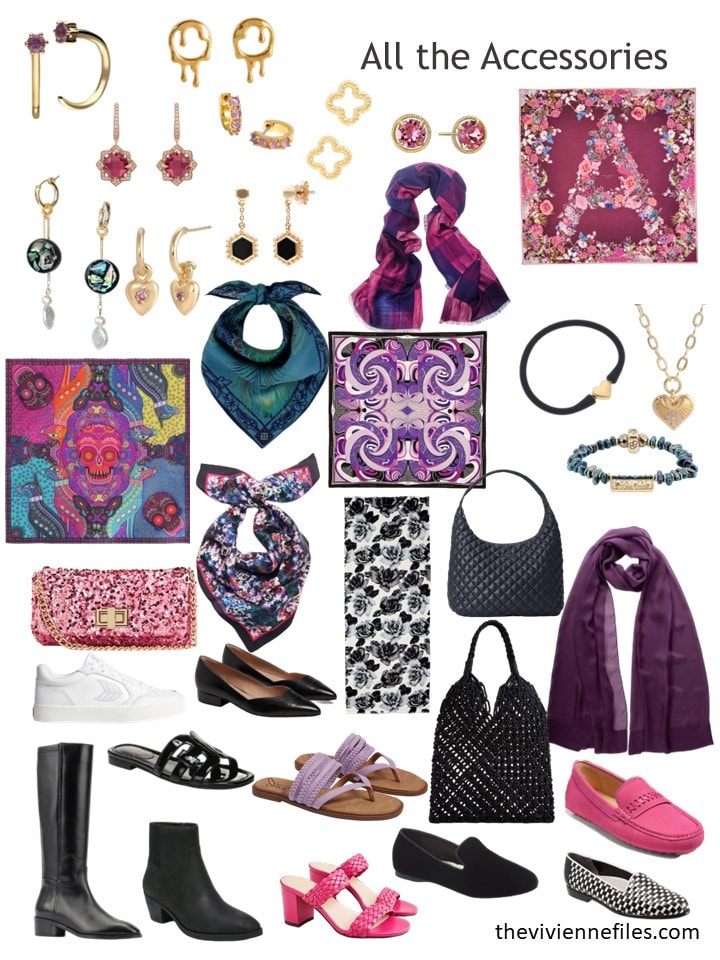 I think we can all picture how these garments can be worn, but just for fun I always like to look at how things go together!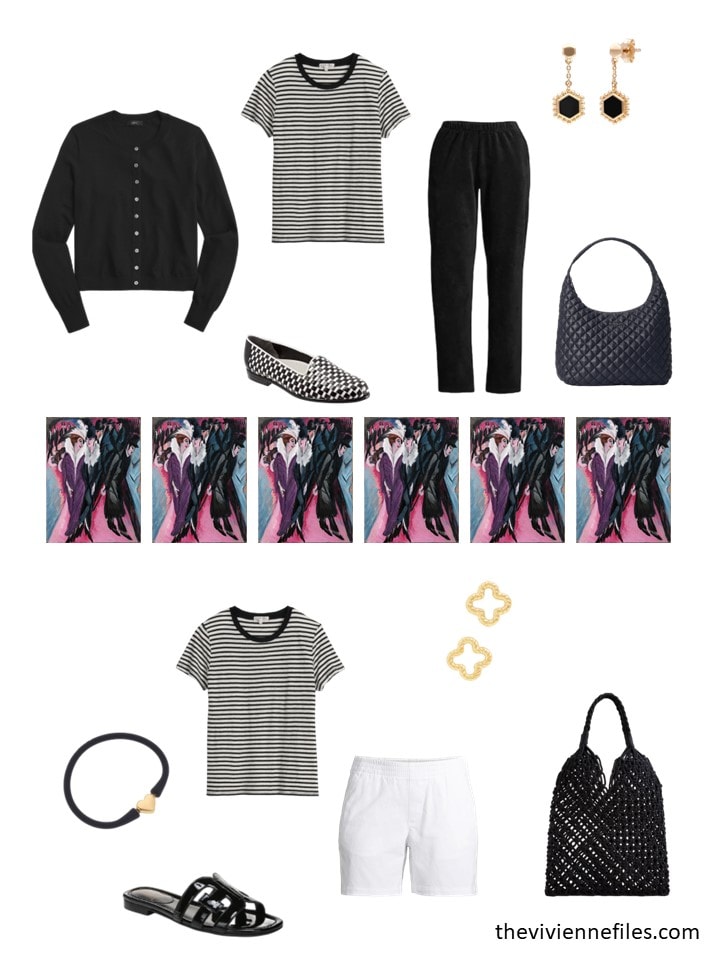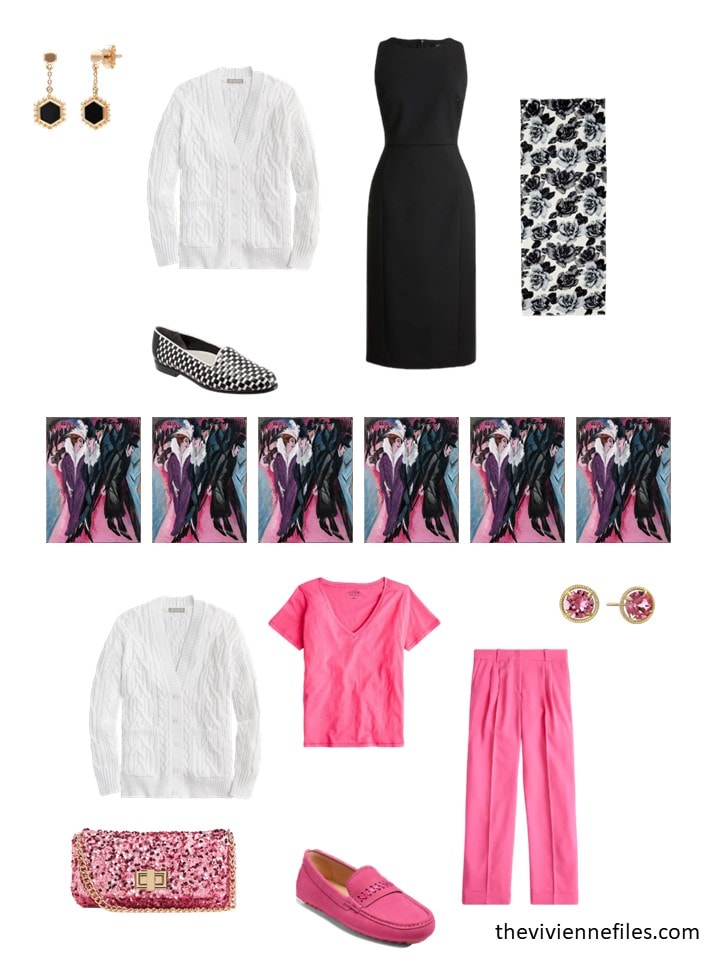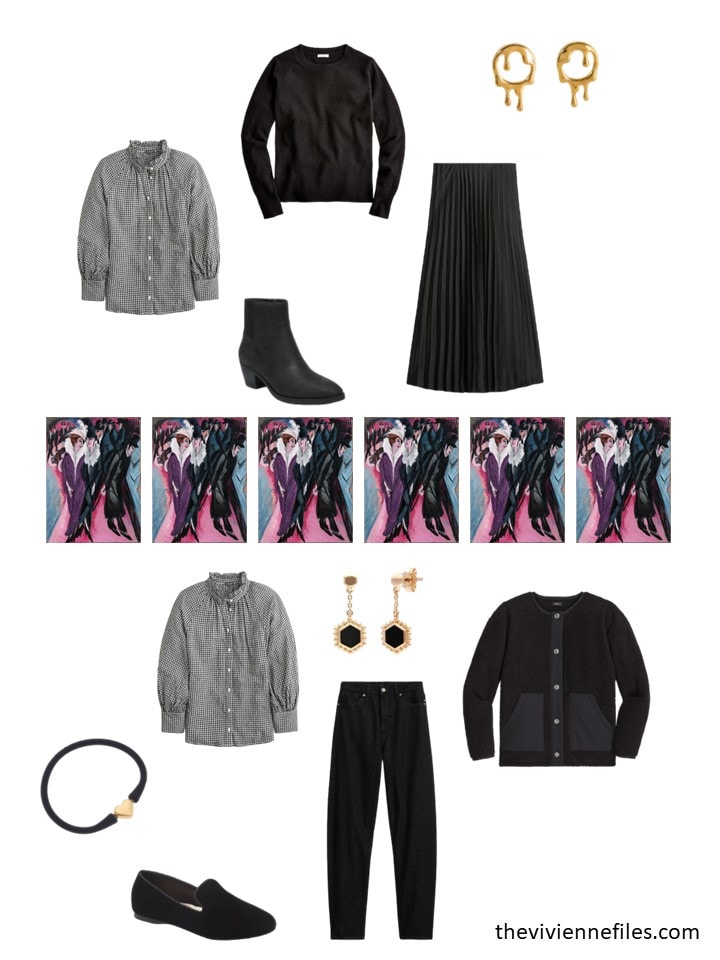 Do you really feel like your wardrobe isn't complete without printed garments? I'm surprised to see that the first thing I thought of here was stripes!
love,
Janice
p.s. Four years ago, our heroine couldn't wear pants anymore! It didn't really slow her down….