September 25, 2023
I don't generally think of Max Beckmann for wardrobe inspiration – his paintings always feel very cluttered and busy. But this one has a special charm:
Our heroine really wants some variety in how she can dress this fall – as much as she loves black, she wants to be able to wear quite a bit of "beige/tan/oatmeal" too…
She wasn't sure that this was something that one is allowed to do (what folly!) until she saw this painting, and realized that she would LOVE these colors: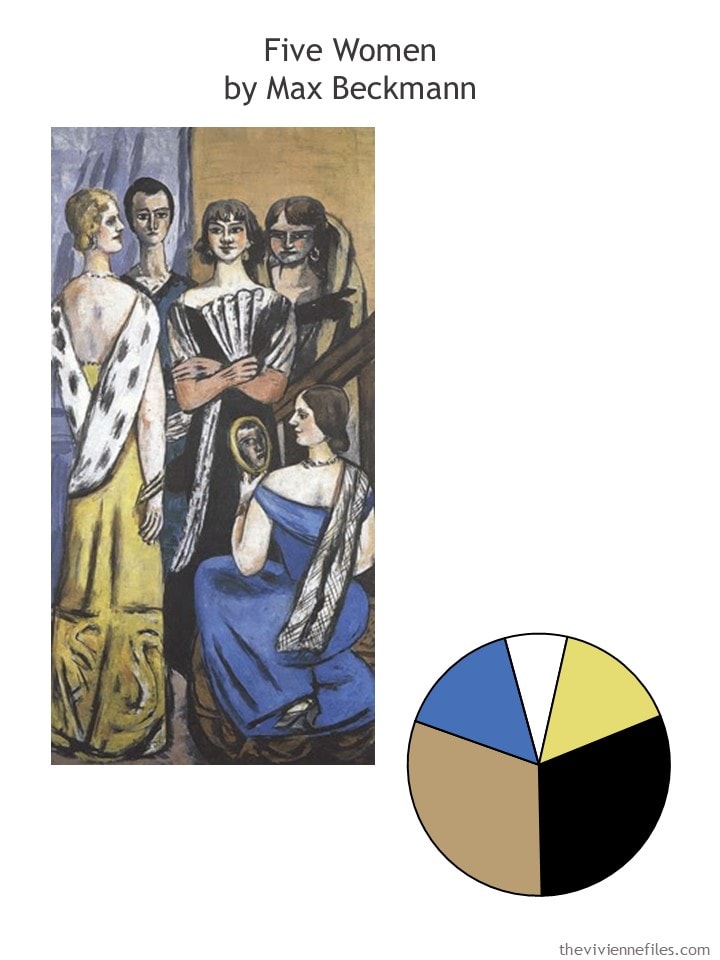 She's very organized – the first thing she wants to be certain of is that her black wardrobe core is perfect:
Next, she very carefully selects her oatmeal/camel/buttercream/twig grouping – four garments, four color names! But they blend beautifully…
She pauses now, as all wise heroines will, and thinks about what else she wants, and how many "what elses" she needs. Four sounds right. A dozen garments feels like enough, for her, for autumn.
She clears out the entire front area of her closet, and assembles her autumn wardrobe in a nice bright place where everything is visible: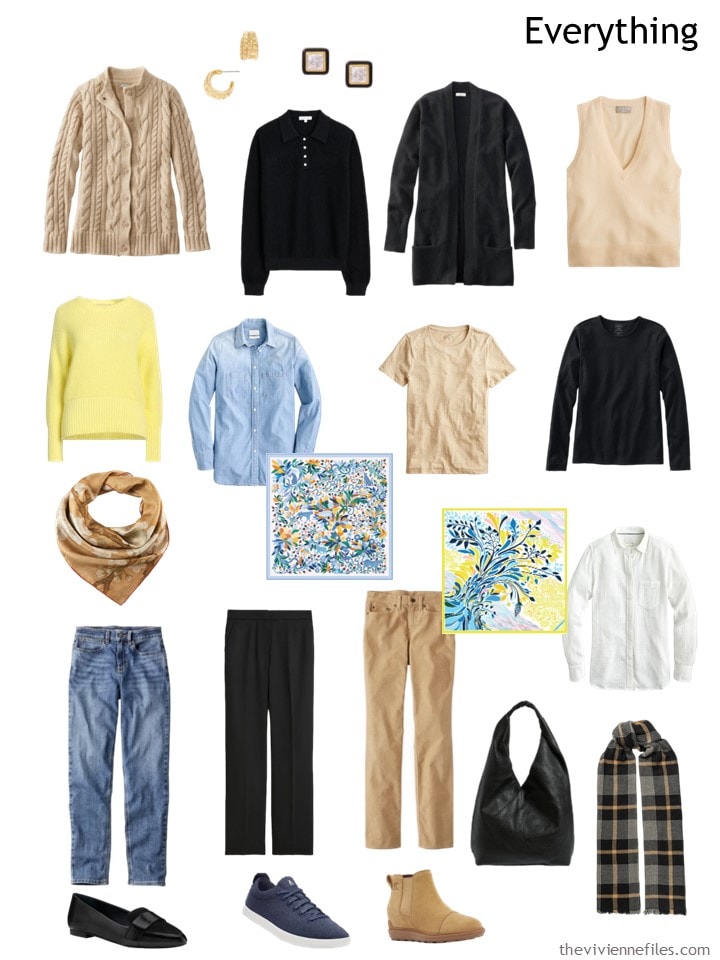 She's VERY organized – she arranges a bunch of various outfits on her bed and takes little snapshots of each of them. She keeps these on her phone, for those mornings when getting dressed seems unreasonably difficult!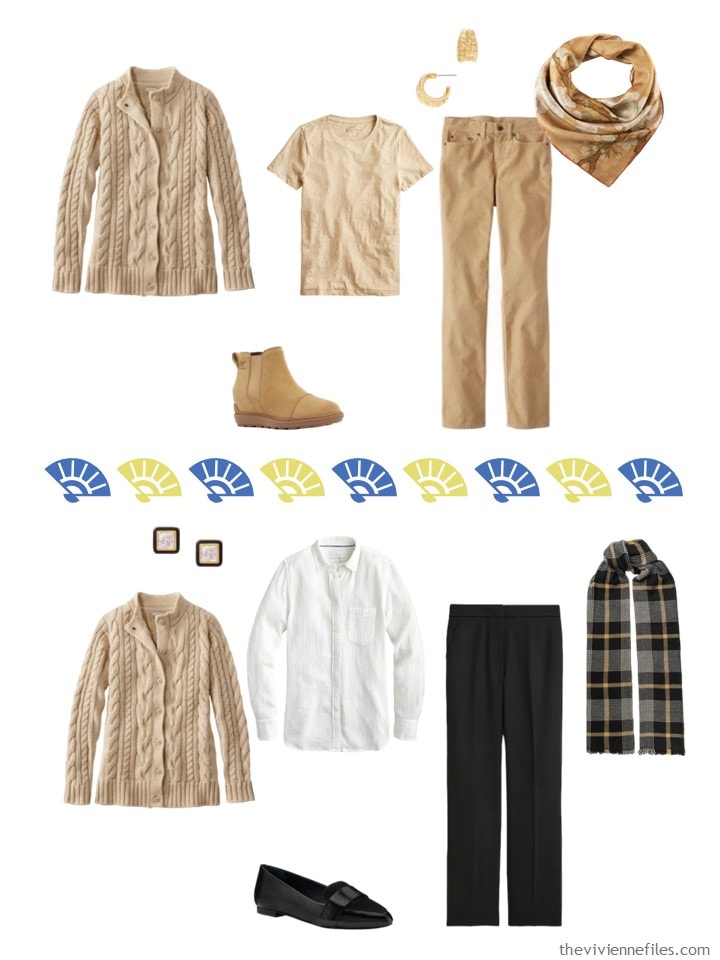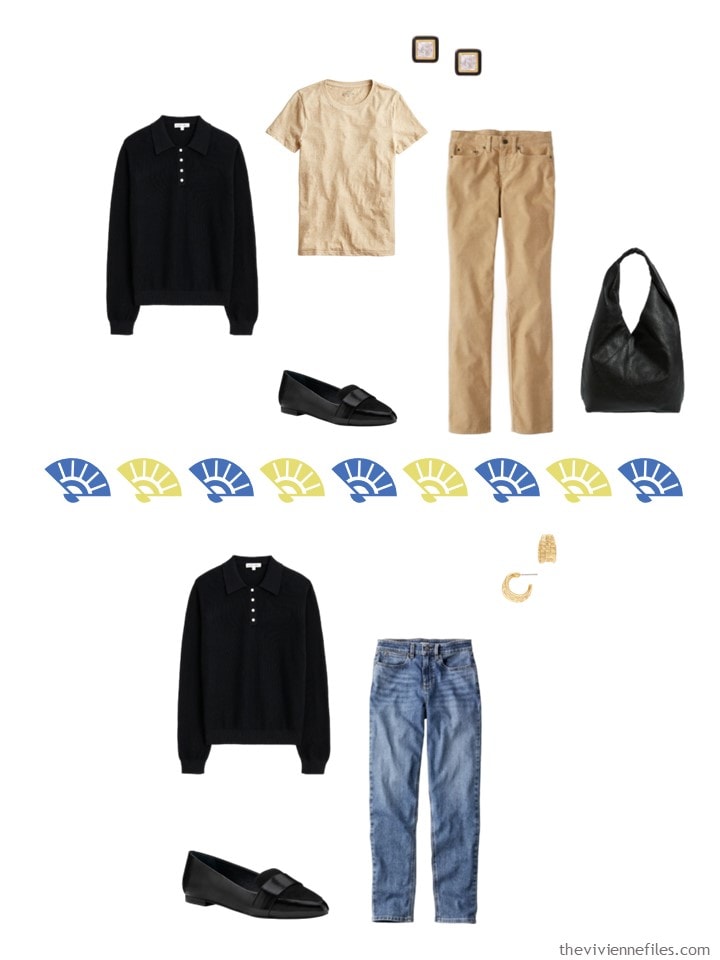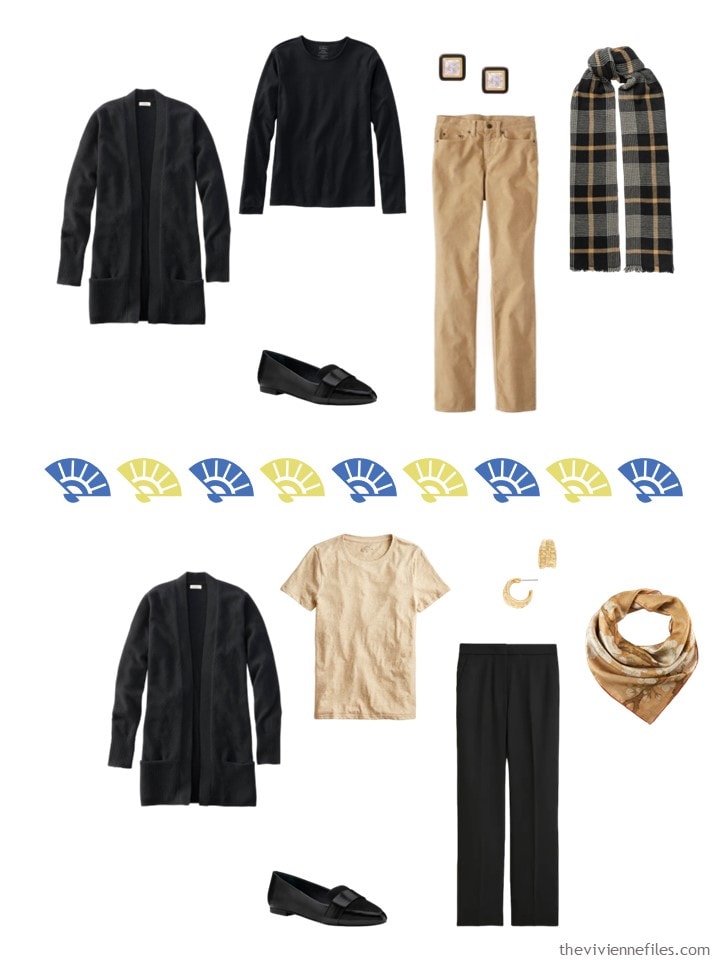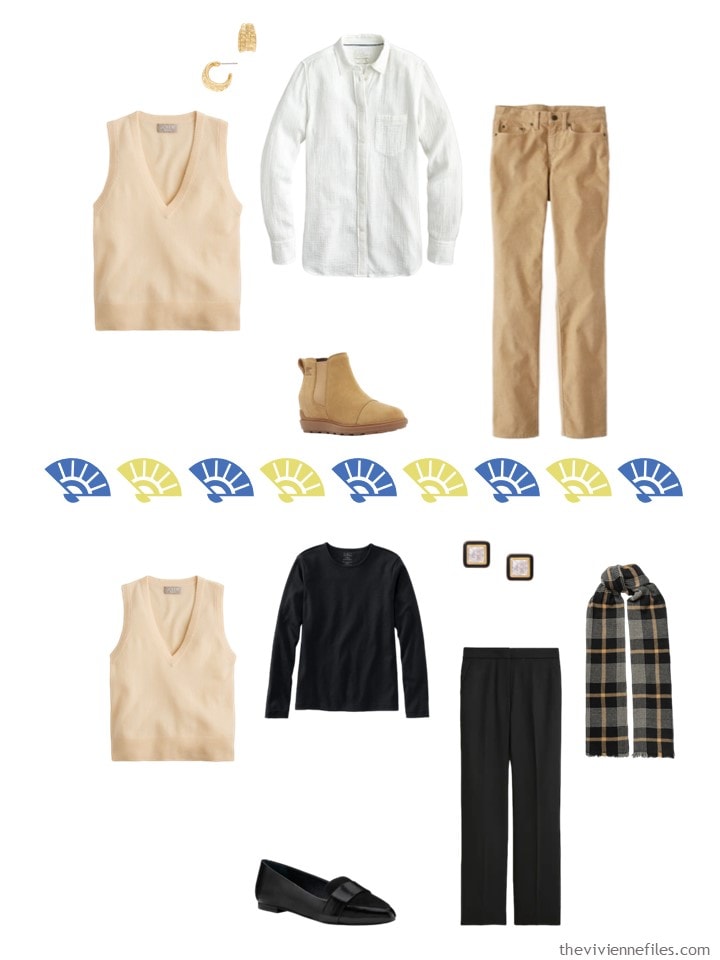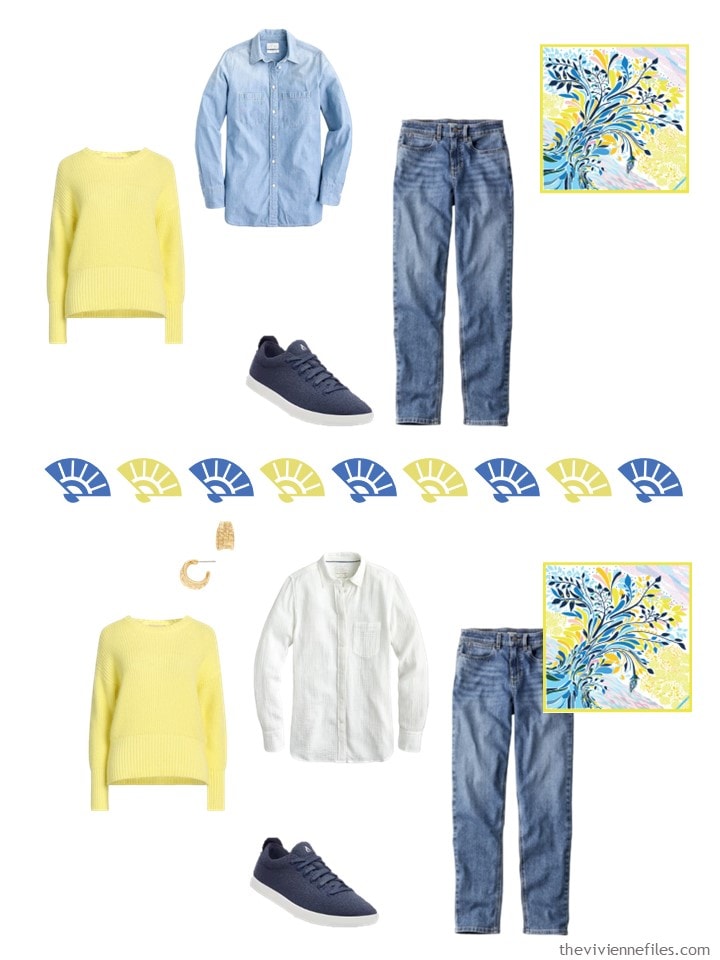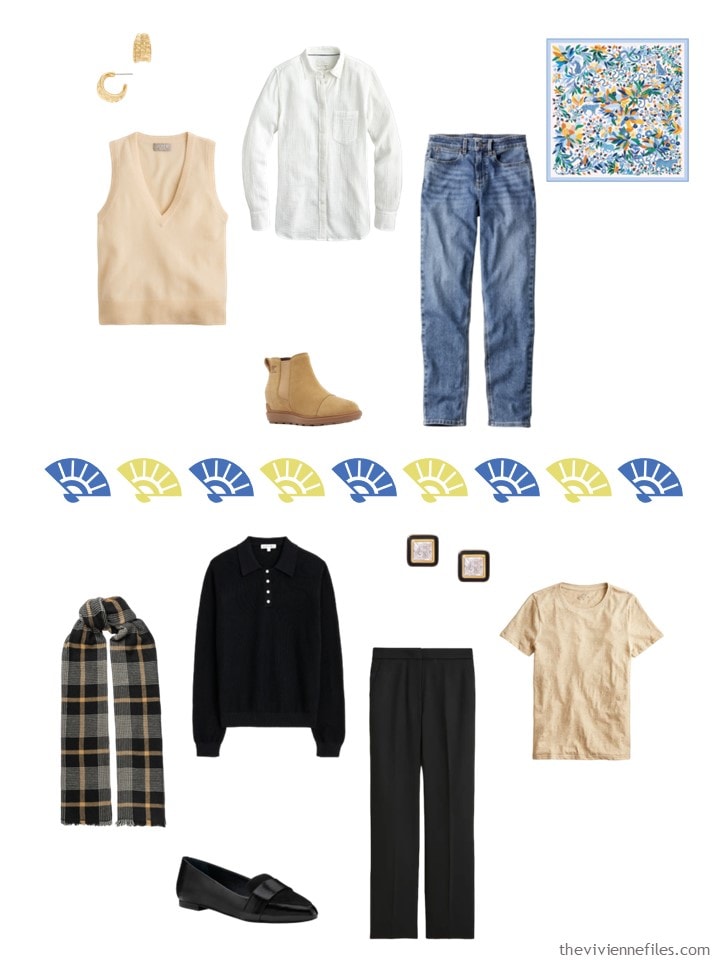 Hmm… She's going to have to experiment with her yellow sweater; is it too "bumble bee" with black? Is it too odd a contrast with beige?
Wardrobes are seldom perfect!
love,
Janice
p.s. Four years ago, our ornithologist heroine packed a conference travel capsule wardrobe in beige, black and teal…