September 25, 2019
Oh dear… I may never look at another artist… (except of course I'm going to the Art Institute of Chicago tomorrow, and I'll see something else that catches my fancy…)
But this artist is pretty amazing! His style lends itself perfectly to inspiring a minimal palette, and if you're using tan/beige as a neutral, the color of his backgrounds is meant for you…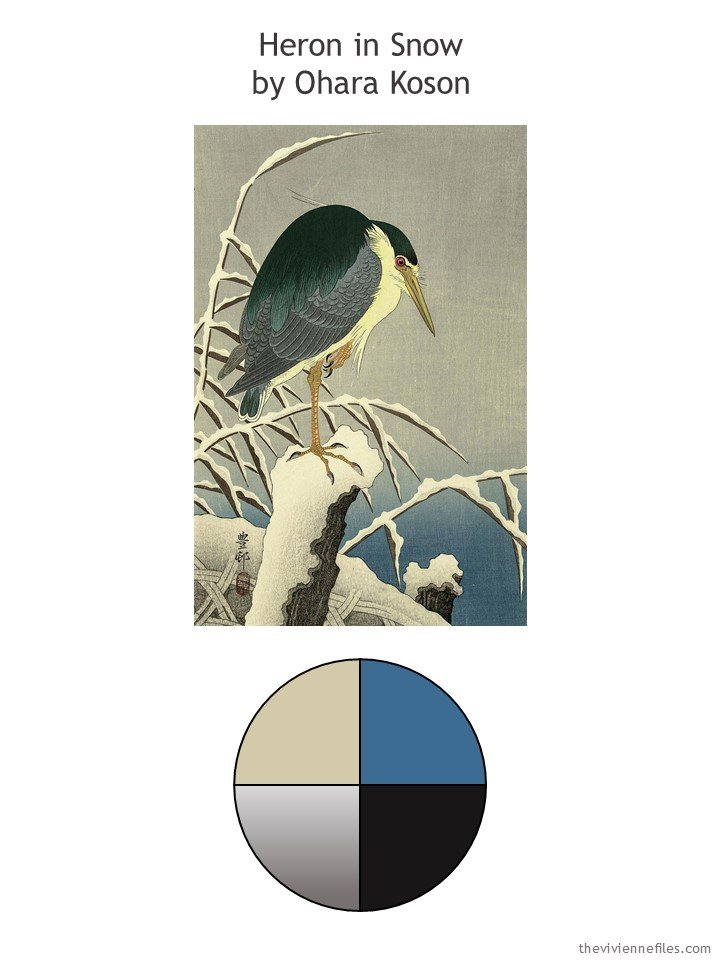 Ornithologists Have Conferences too…
She's studied waterfowl since she could see. She loves herons, swans, pelicans… there's really no bird that she doesn't admire.
Her favorite Saturday activity is to get to the lake early, and set up her camera and tripod. Then she sits, quietly, sipping coffee from her thermos, and waiting for that moment! Her patience and persistence has bright her admiration, and more than a few awards!
She, personally, is quite low-key. Quiet. Watchful. Full of humor that only the patient will ever see… And she knows that there won't be a lot of true bird-watching at the conference, but she's taking a pair of casual pants just in case. Even the most urban of venues can offer beautiful Canada Geese flying in their always-stunning synchronized manner…
She's only there for a long weekend, so she doesn't think it's reasonable to pack a ton of clothing. She's bringing foam-core mounted photographs for that part of the conference, so she has plenty to carry!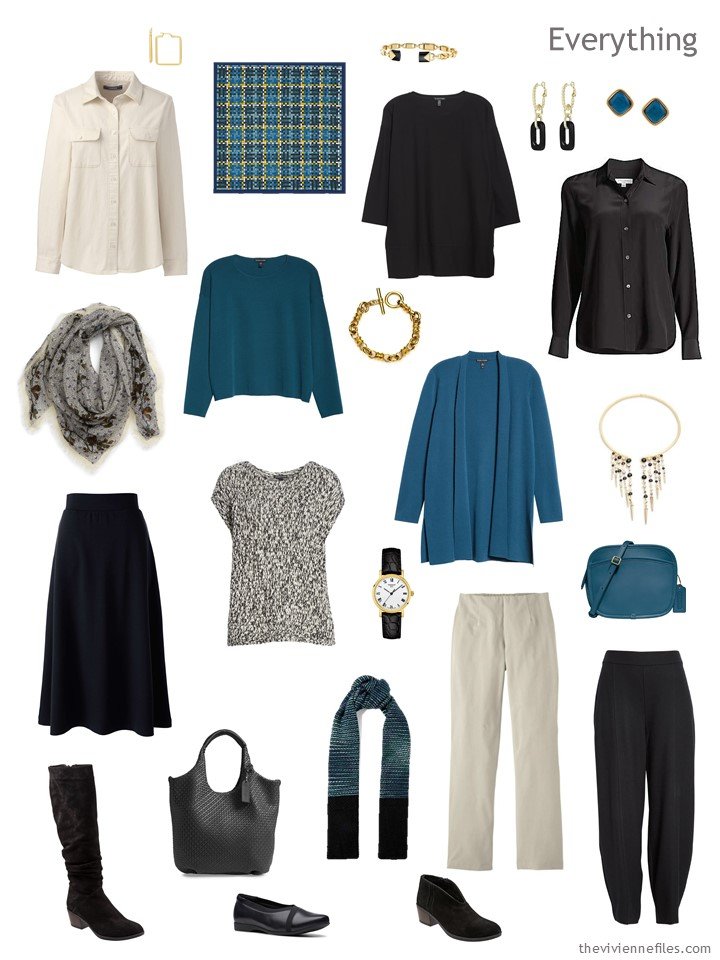 Bird people aren't mad fashion fiends, so she's very comfortable with the range of outfits possible…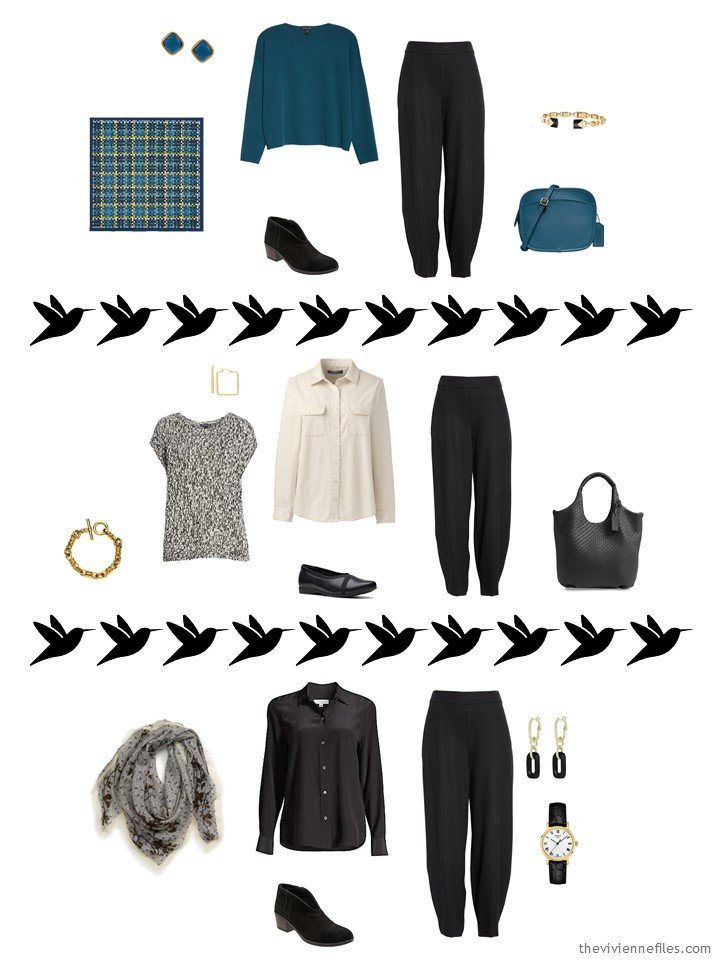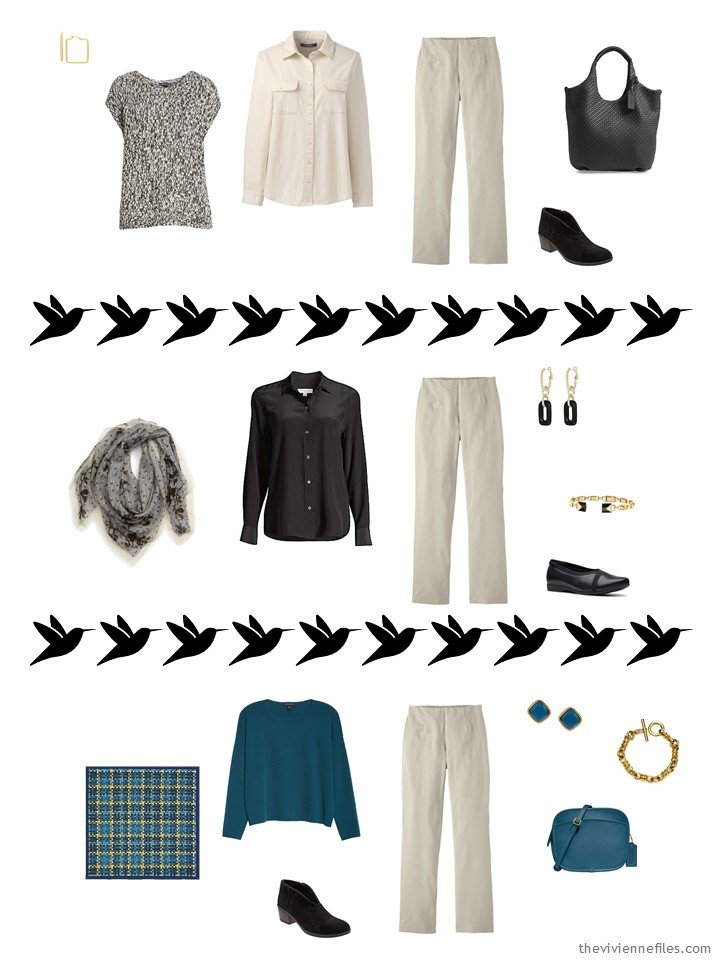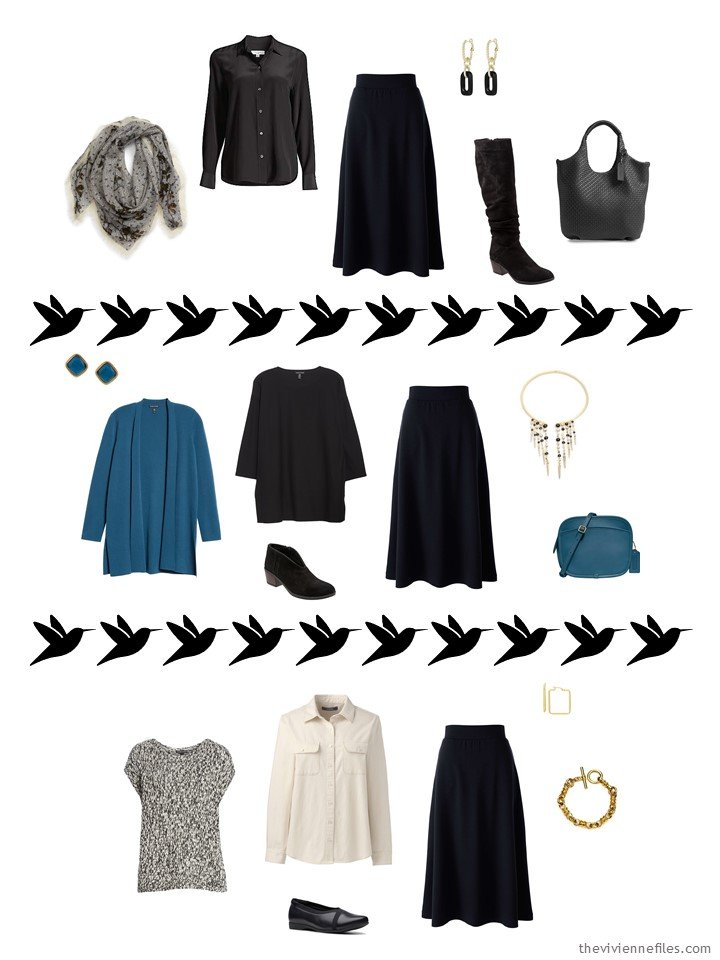 One of her friends has hinted that she needs to bring something somewhat dressy to wear to the award banquet…
Does your favorite hobby offer opportunities for your to travel? My love of rugby, and of people-watching, defines a great deal of where I go in the world!
love,
Janice
p.s. 2 years ago I built a subtly feminine wardrobe based on a Ted Baker scarf, for a heroine who surprises everybody…