September 27, 2019
Oooh….
Who needs lots of colors, when you have THESE????
The Manuscript Will be Available…
For just a few days… She's going to be there lecturing for a week; it could NOT have been better timing!
She plans what she will pack – she knows that once she's there, she won't want to think about clothes, so she's making it pretty much foolproof.
Days in the Manuscript Conservation Room will be casual, completely with white gloves! And the lectures will be a little bit more dressy; she's quite certain that some professors there will sit in…
Since navy is her neutral, she knows that she wants to start here: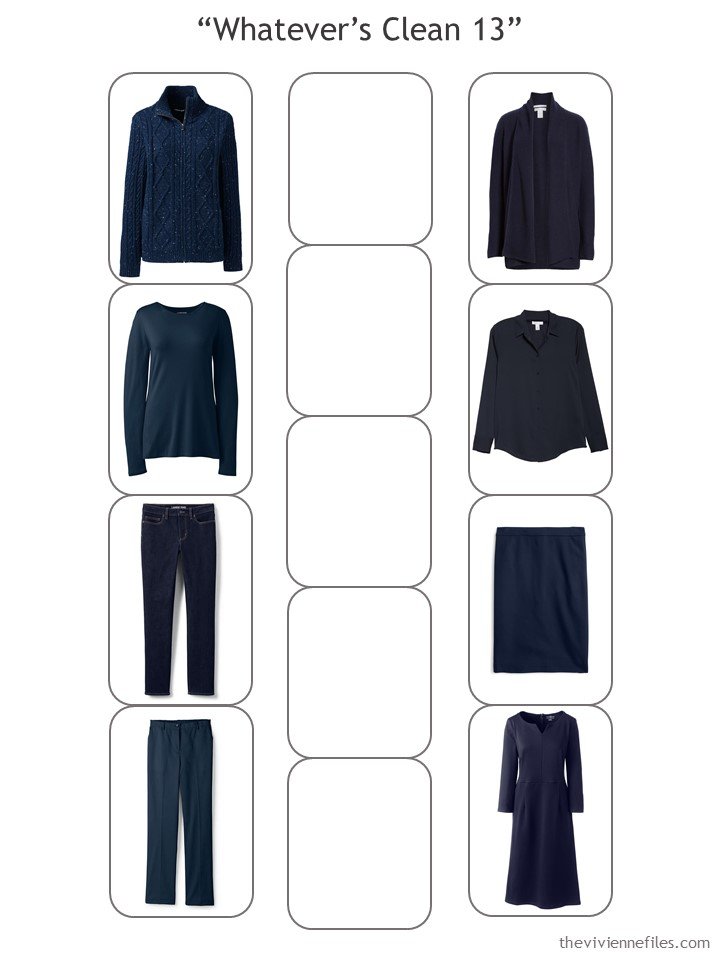 Since she's finally going to unlock the secrets hidden in that most elusive document, she realizes that her Thoughtful Lynx bracelet is the perfect choice to inspire her travel capsule wardrobe!
How very different everything looks when you toss in some beautiful green!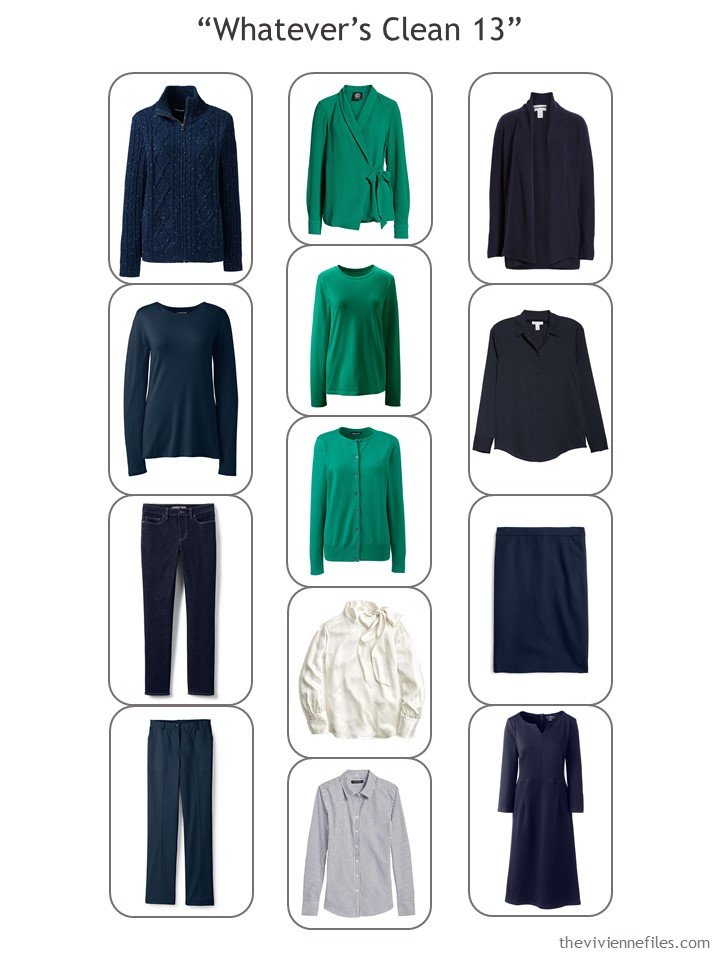 And then the fun – accessories!
She's having trouble concentrating – she's really that excited! But she takes a deep breath and arranges her things on her sofa before she carefully packs…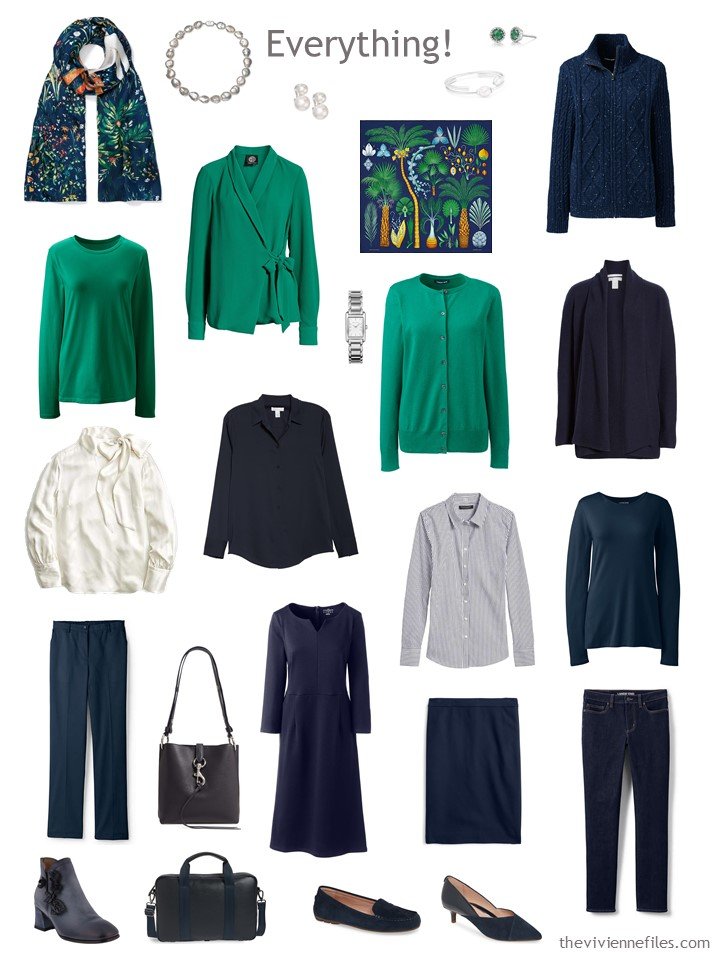 She's quite happy with this – relaxed, warm things to wear when studying, pretty things to wear when teaching!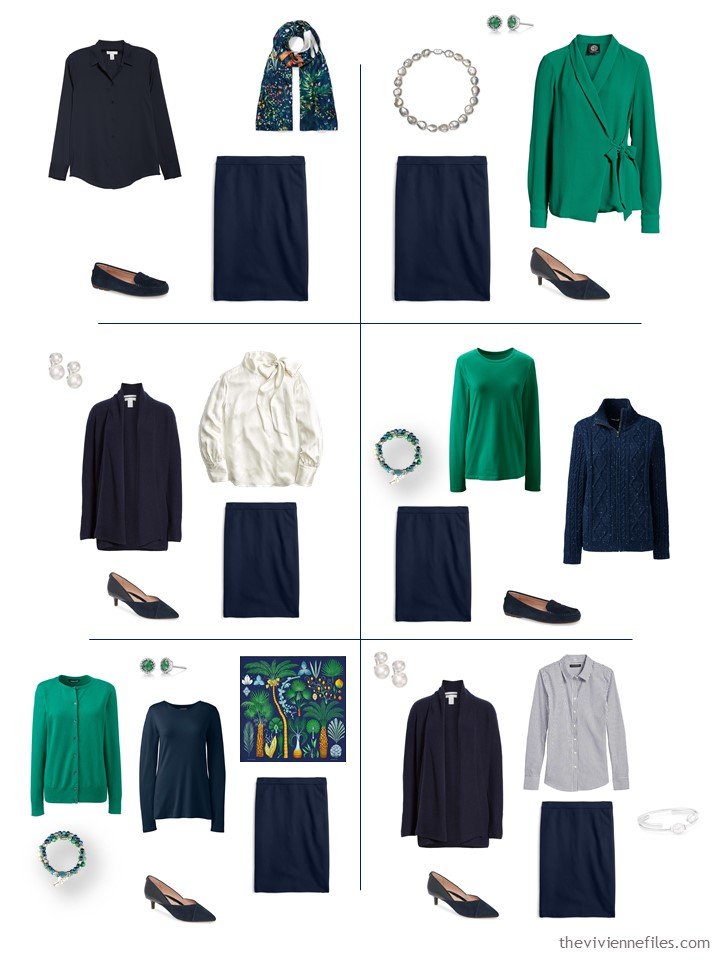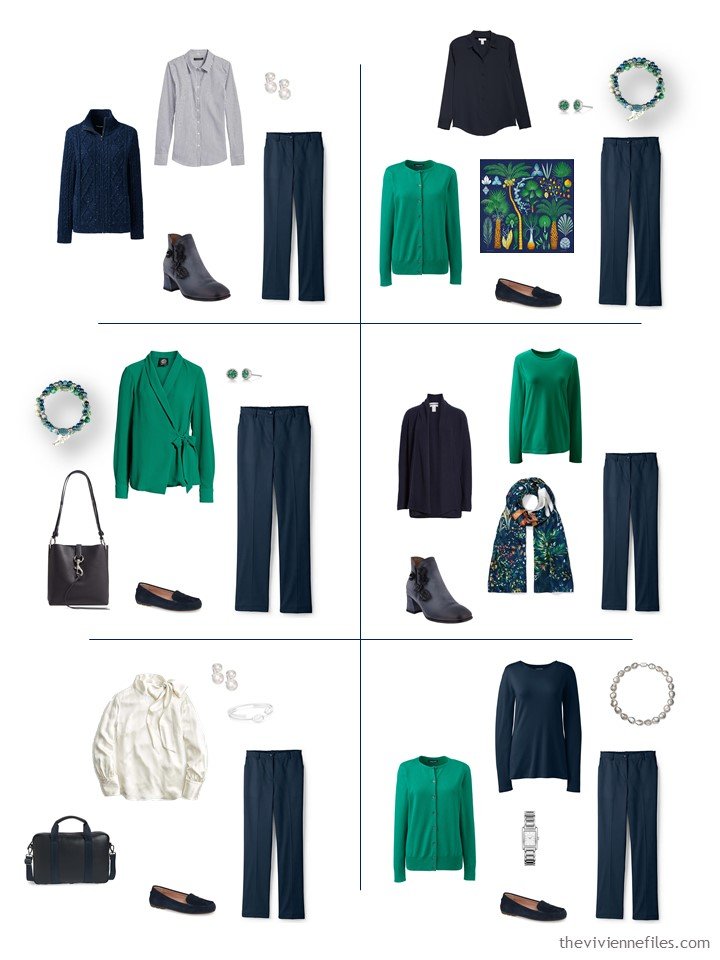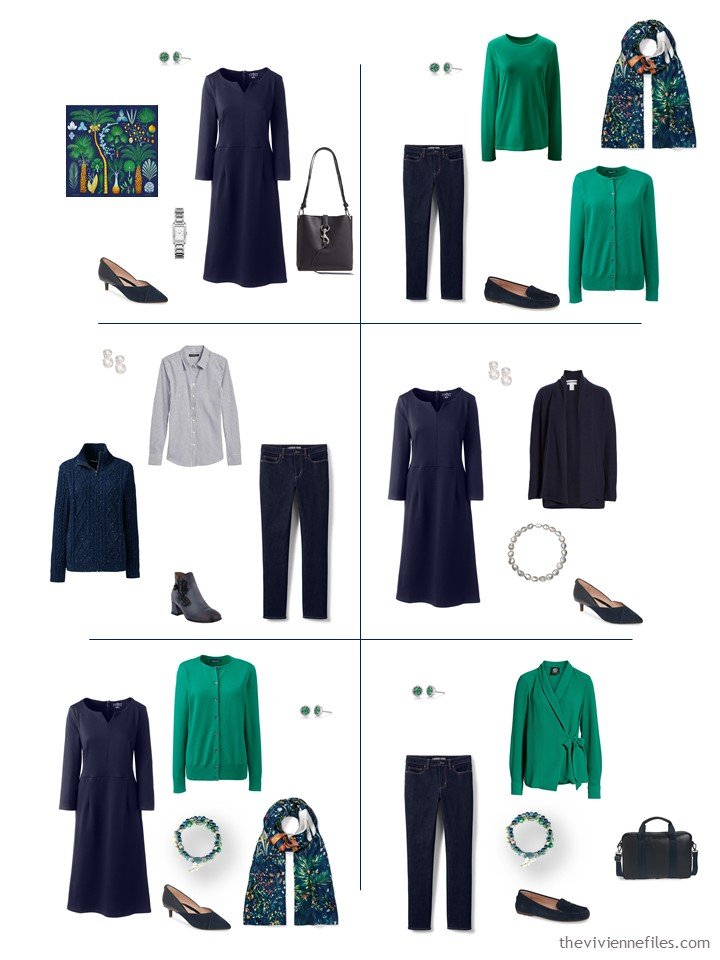 If she finds what she's hoping for in the manuscript, her next book will be a positive landmark in the world of literary criticism!
love,
Janice
p.s. 4 years ago, our heroine spent her entire retention bonus on a romantic long weekend with her sweetheart…