September 30, 2019
Even though the days are still lovely and warm in Chicago, the rational part of my mind knows full well that it's wise to start planning for winter!
In all fairness, the cotton version of these turtlenecks aren't particularly dressy! But if you need something a bit more formal, consider looking for merino wool turtlenecks; they're light and lovely…
For those of us who live in cold climates, layering these tops under another sweater is the single best way to stay warm. And I like the way they look; they frame your face nicely…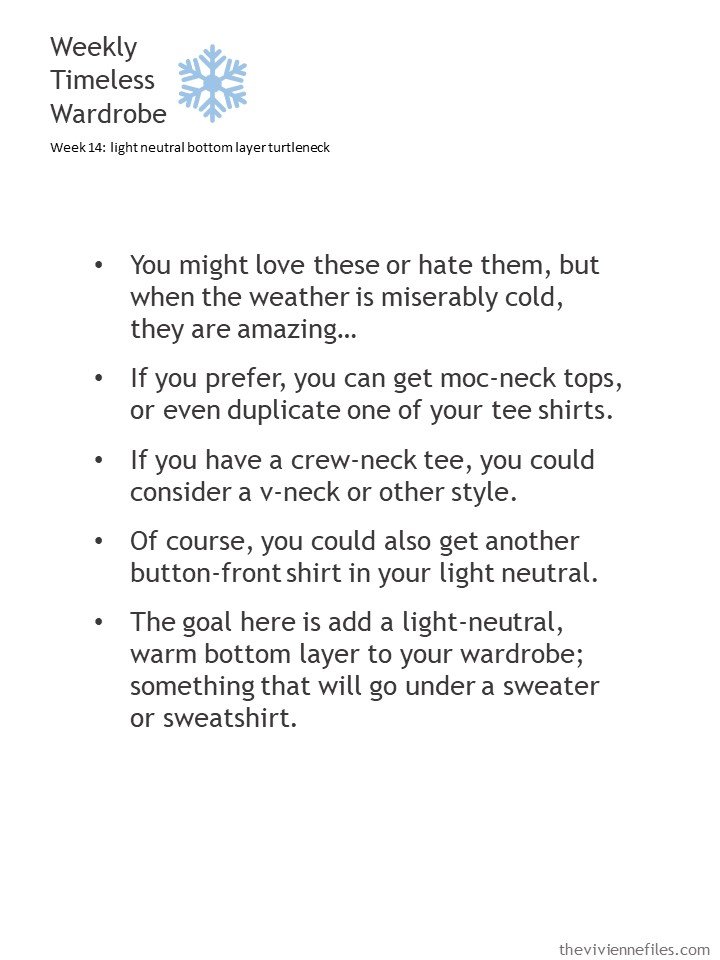 A simple, light color can be very versatile…
Blending shades of a color is always nice…
Your light neutral might not be white or ivory, right?
If you are concerned about wearing too much black near your face, a white turtleneck breaks up the pervasive darkness…
If you're not sure that it's a good day to be wearing green, adding a bit of lightness might make it easier!
Sometimes, it's just pretty….
Now, if we slot this turtleneck into your wardrobe, in the place of the first long-sleeved tee shirt, you still have a lovely, coherent capsule wardrobe. And of course you're not limited to just 13 garments; you could keep any number of garments in your "current" wardrobe…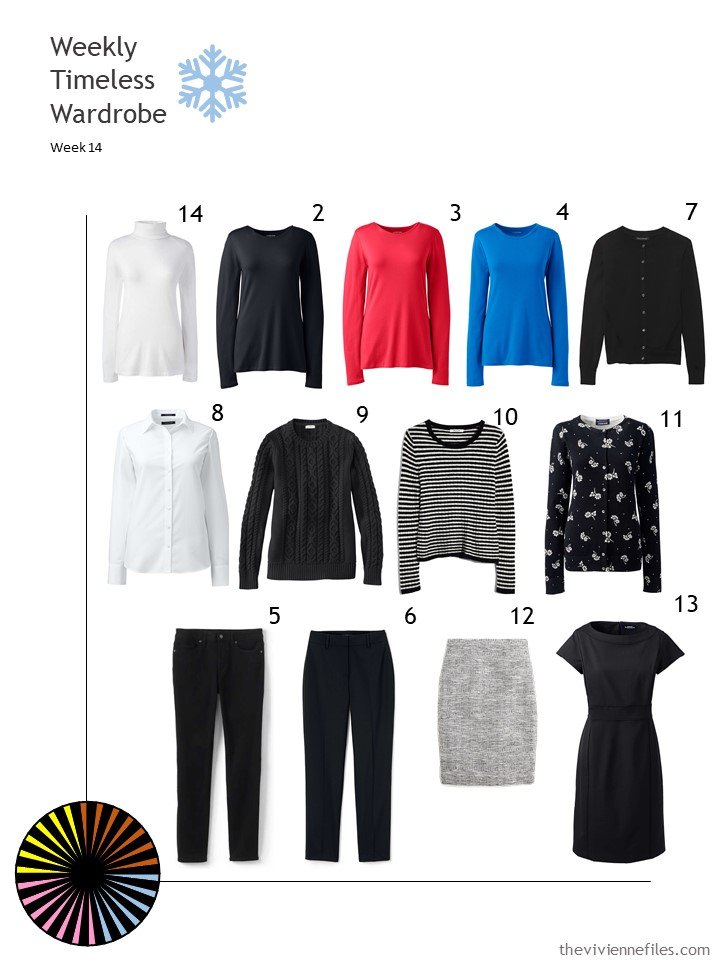 I'm working on this – I always have too many clothes. I find it cathartic, if somewhat difficult, to clean out my closets. And you?
love,
Janice
p.s. 3 years ago I showed how lovely "A Hint of Hibiscus" is when worn with a variety of neutral colors