October 2, 2019
This month, I looked deliberately at each wardrobe to try to make choices that would be versatile and fill in some of the holes that I could see…
This first color palette still delights me:
A simple outfit; most of these wardrobes could benefit from the addition of a white shirt…
I have these lantern pants – I can't wait to wear them!
Everything still looks wonderfully coherent, doesn't it?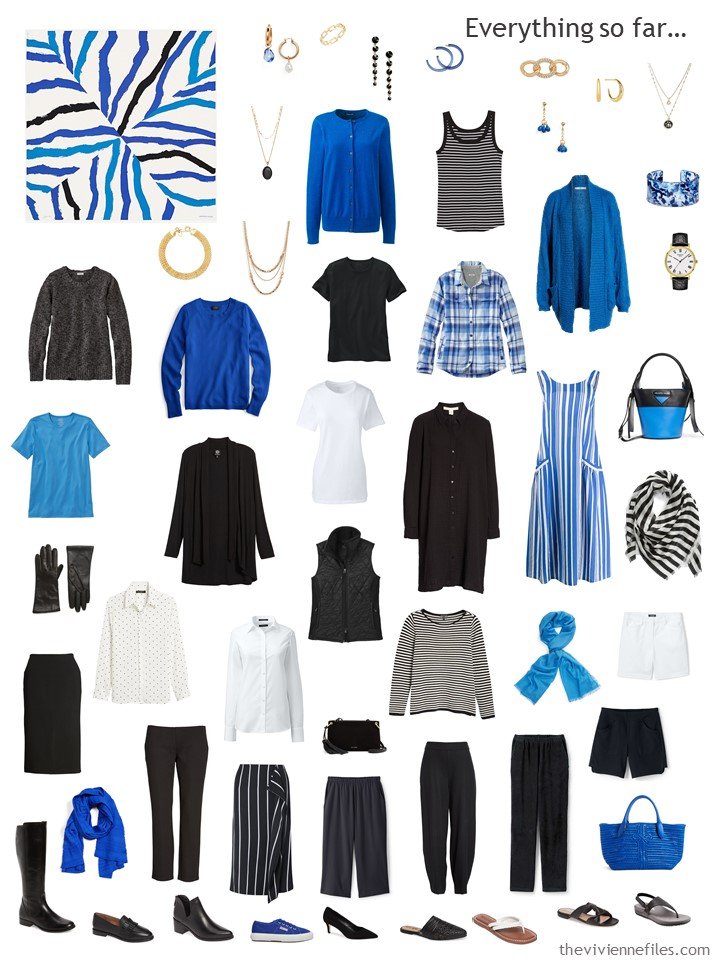 And each new garment added this month gives you plenty of new possible outfits…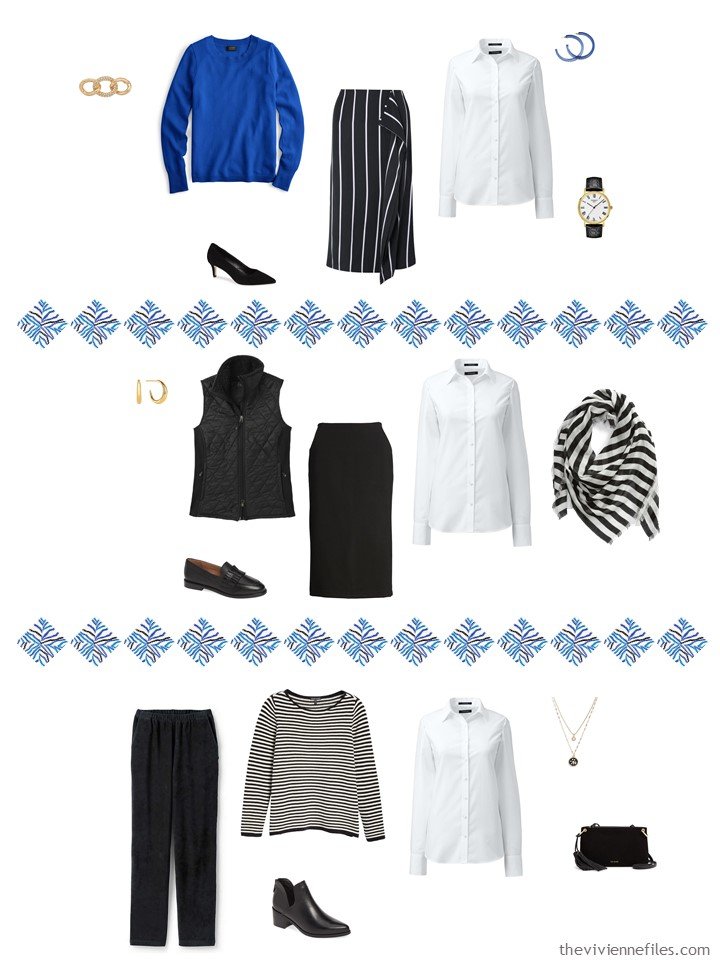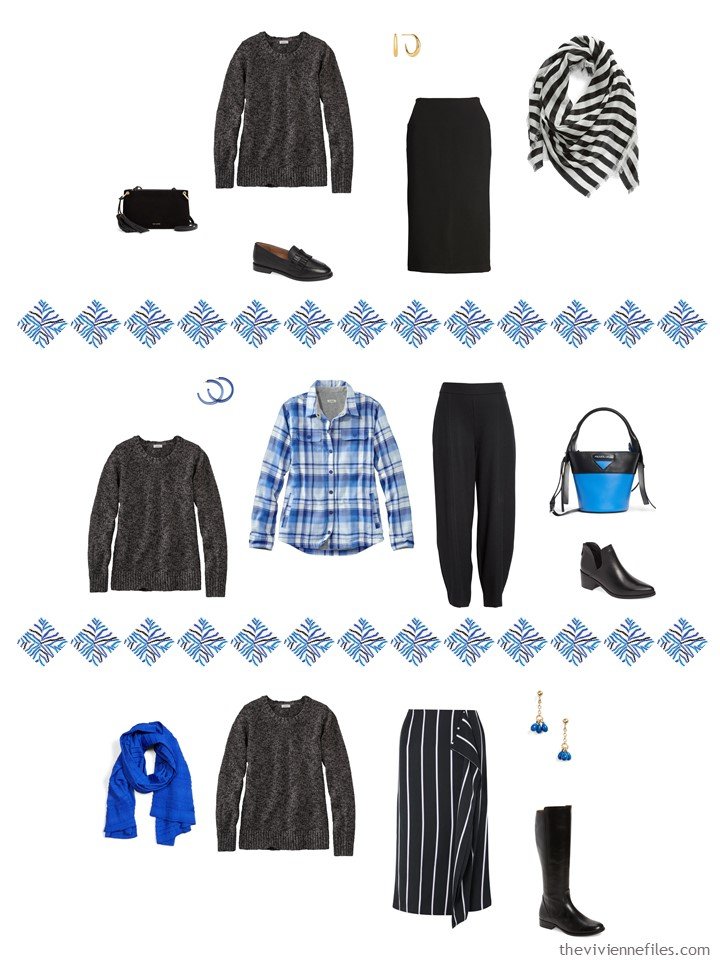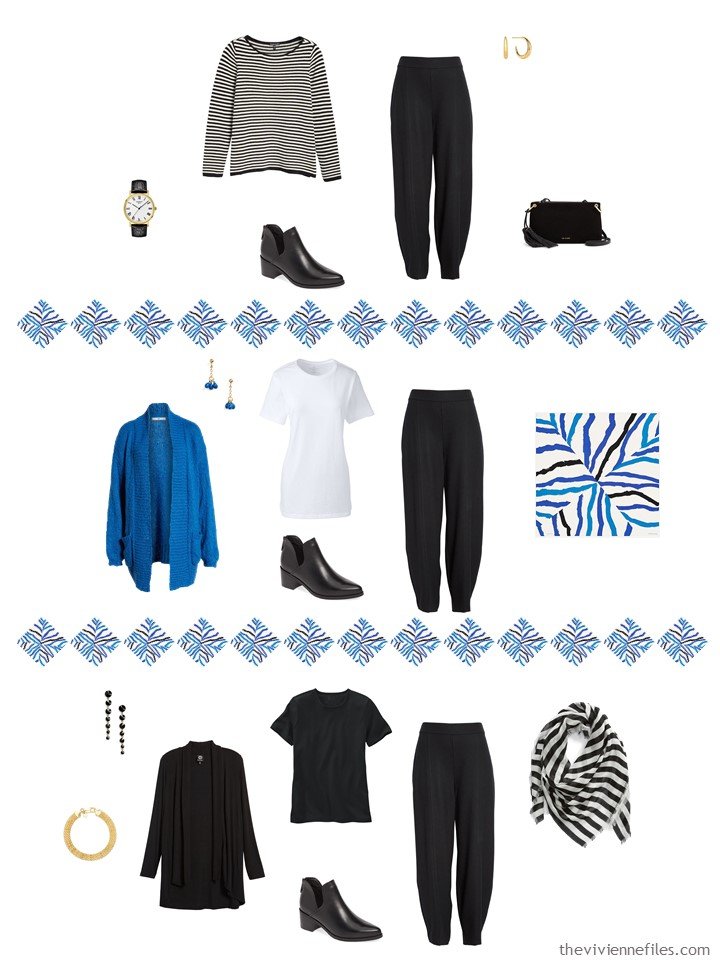 I'm still loving these colors…
Yes, another white shirt…
Could you imagine finding this all in your closet?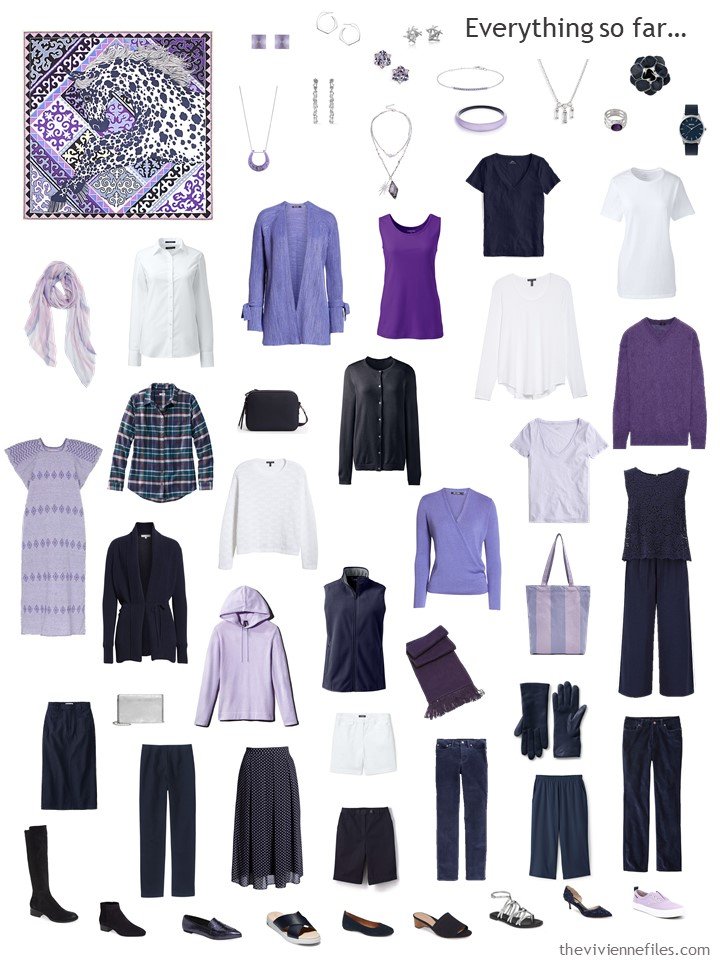 Here again, the new pieces of the wardrobe fit right in…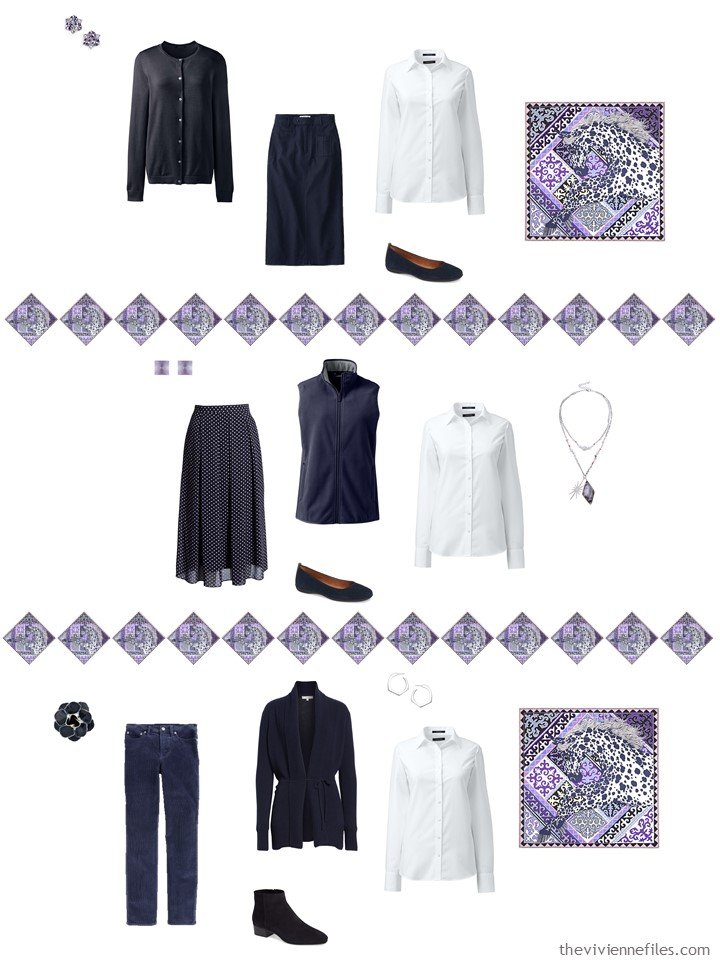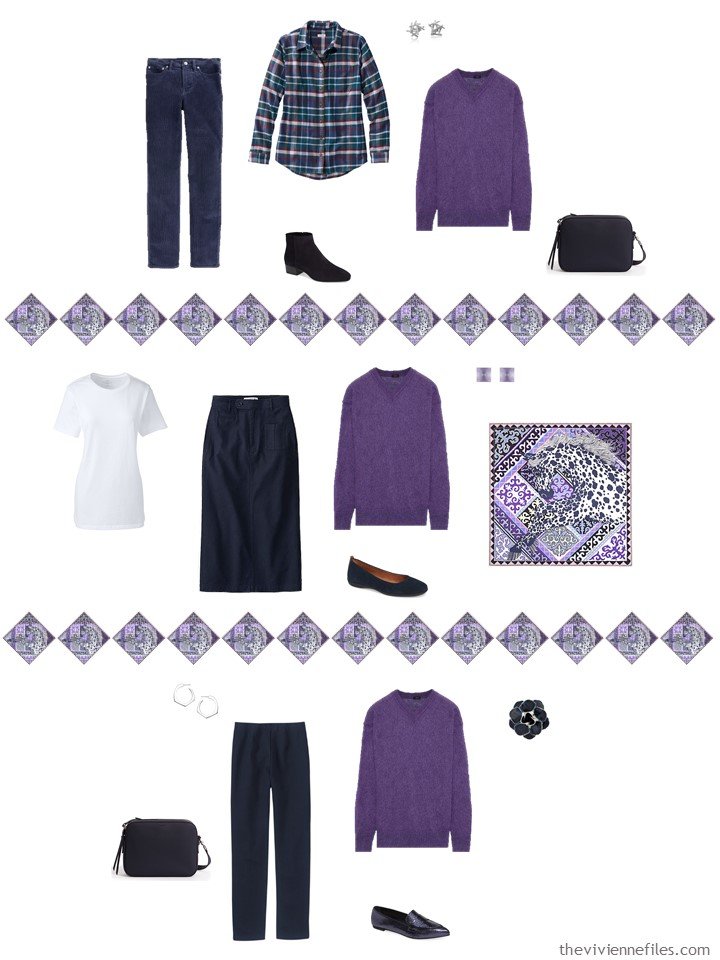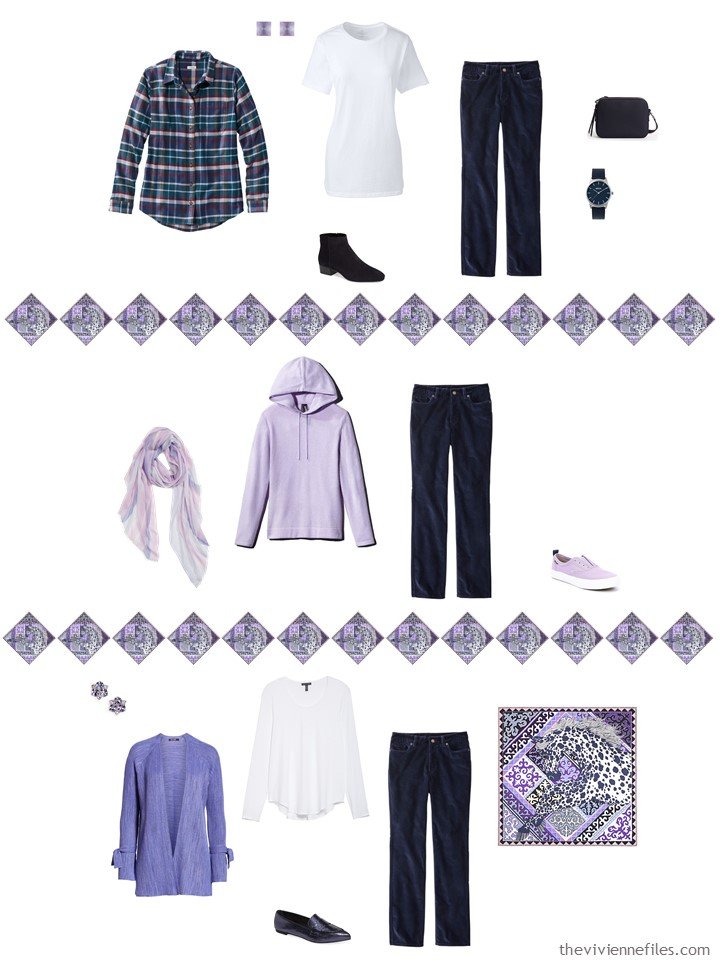 When I first chose this next scarf, I wasn't at all sure what I was going to have for a wardrobe, but so far this is working out well!
I don't know why, but I've had great luck finding really cool shirts for this wardrobe!
And even though the colors here were unexpected, everything looks great!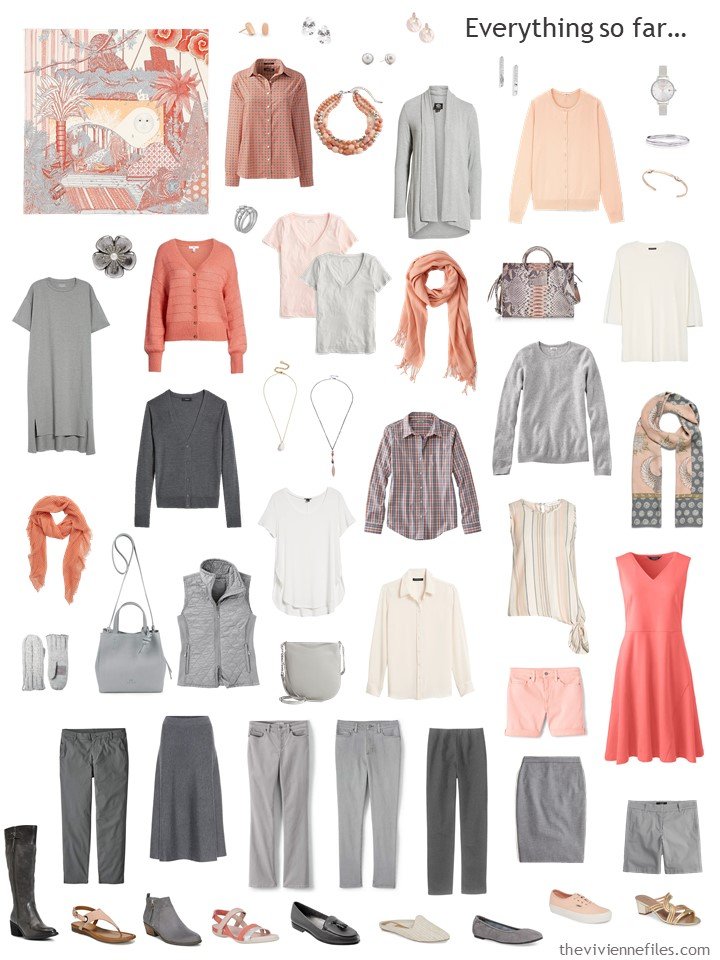 It wasn't nearly as difficult as I feared to integrate the new pieces of clothing into the existing wardrobe: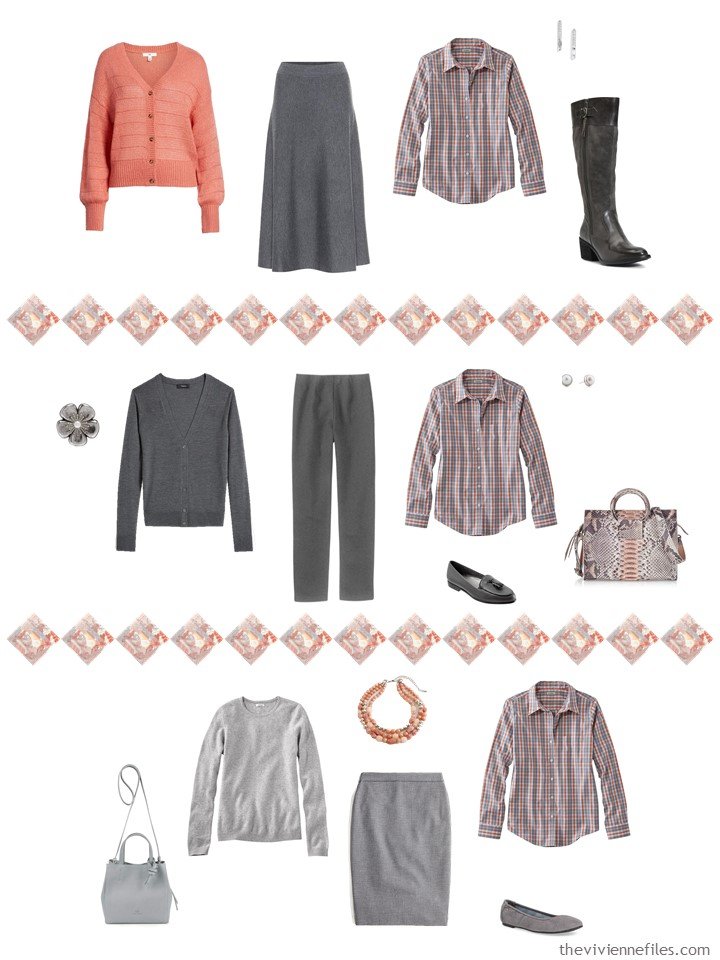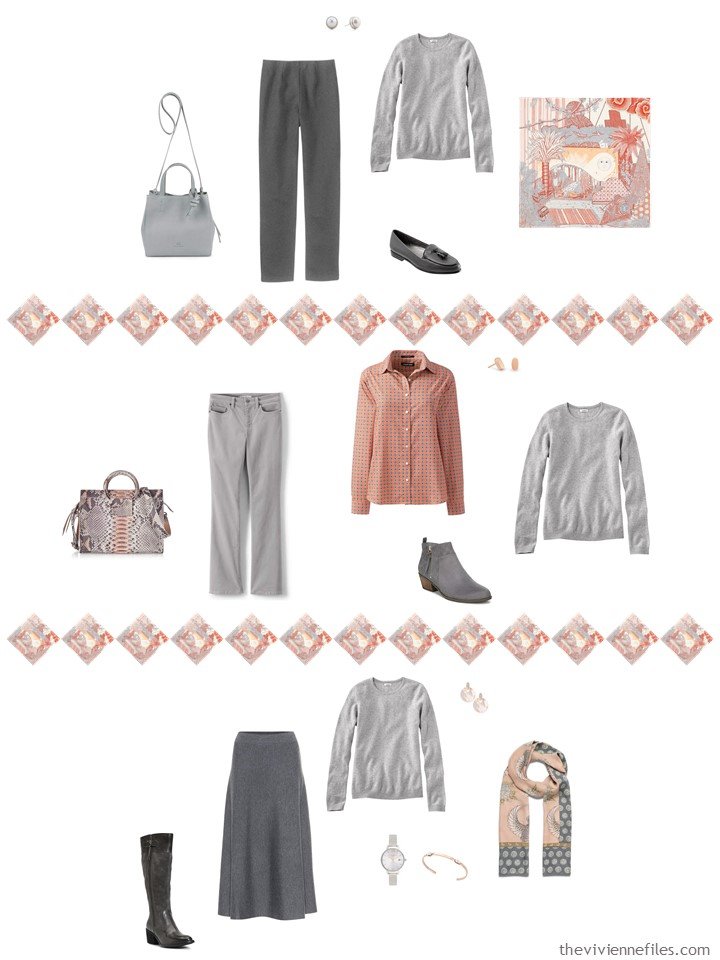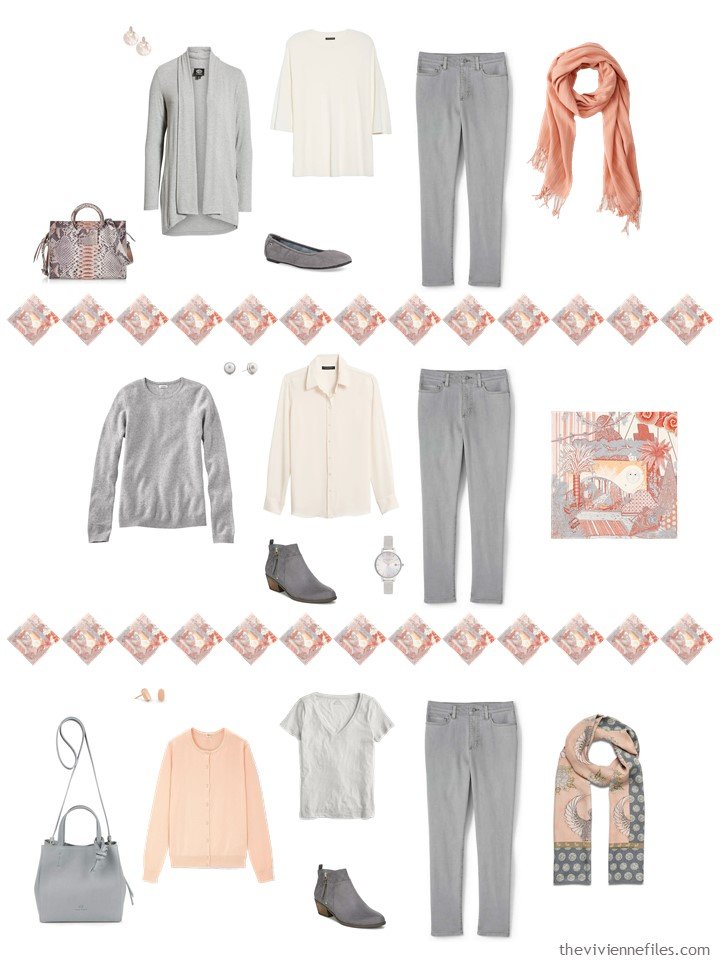 I still love this color palette; it reminds me so much of what I wore when I was fresh out of college!
I would so happily wear this…
I wish I had included navy as a primary neutral… sigh…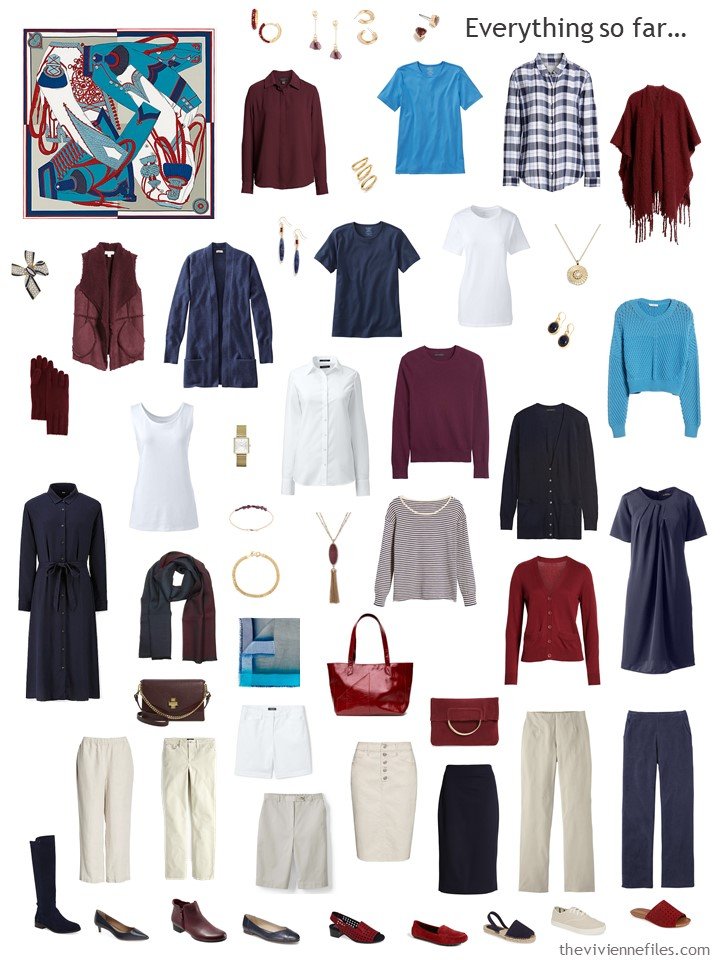 These outfits were pretty easy to assemble…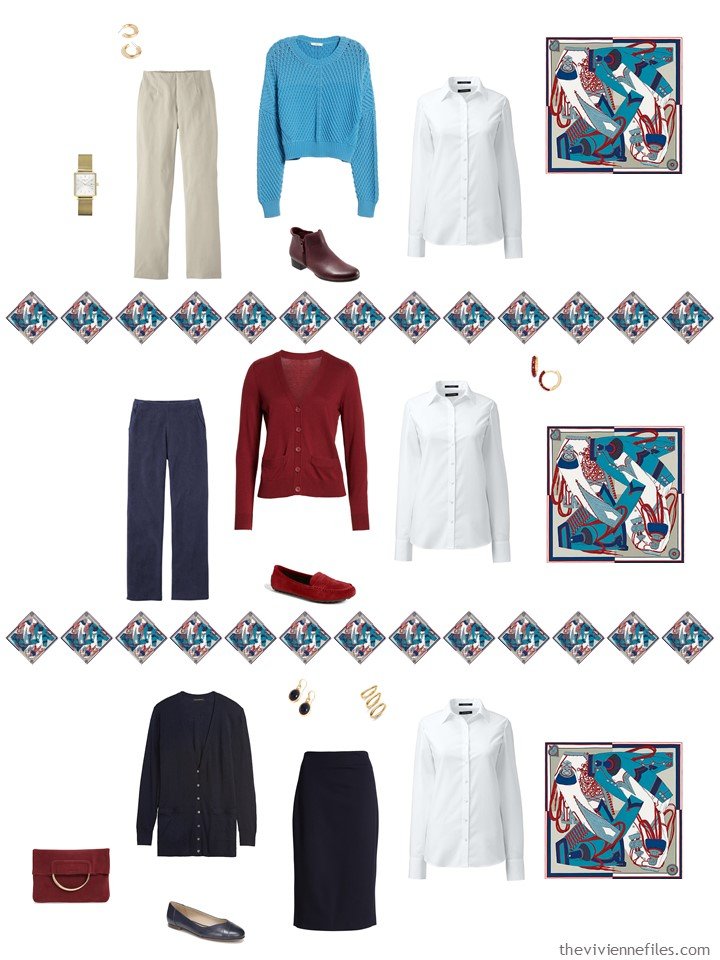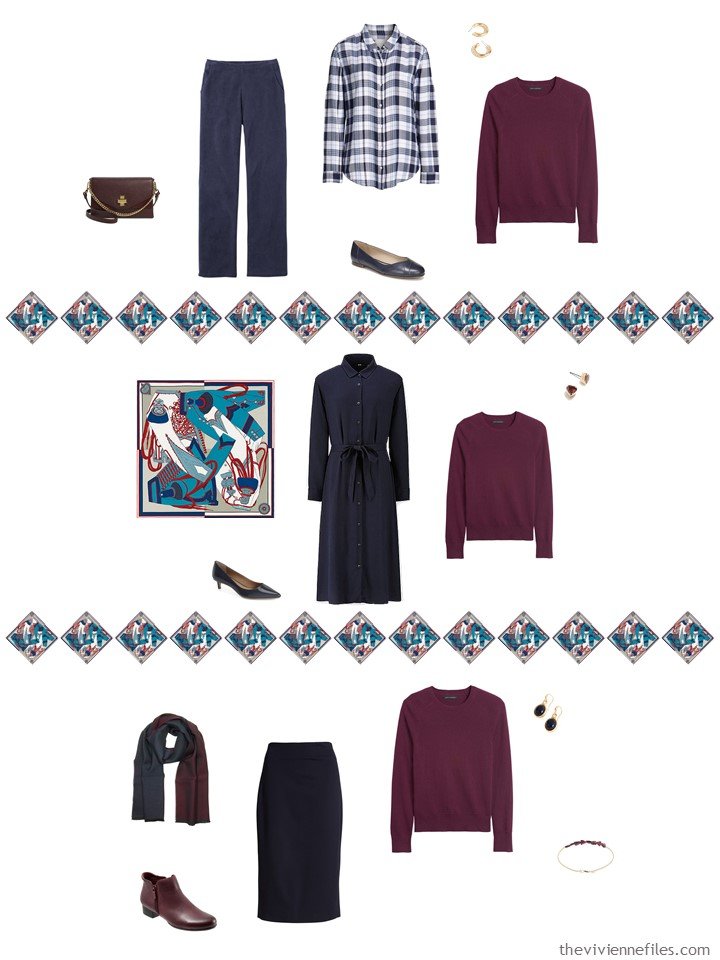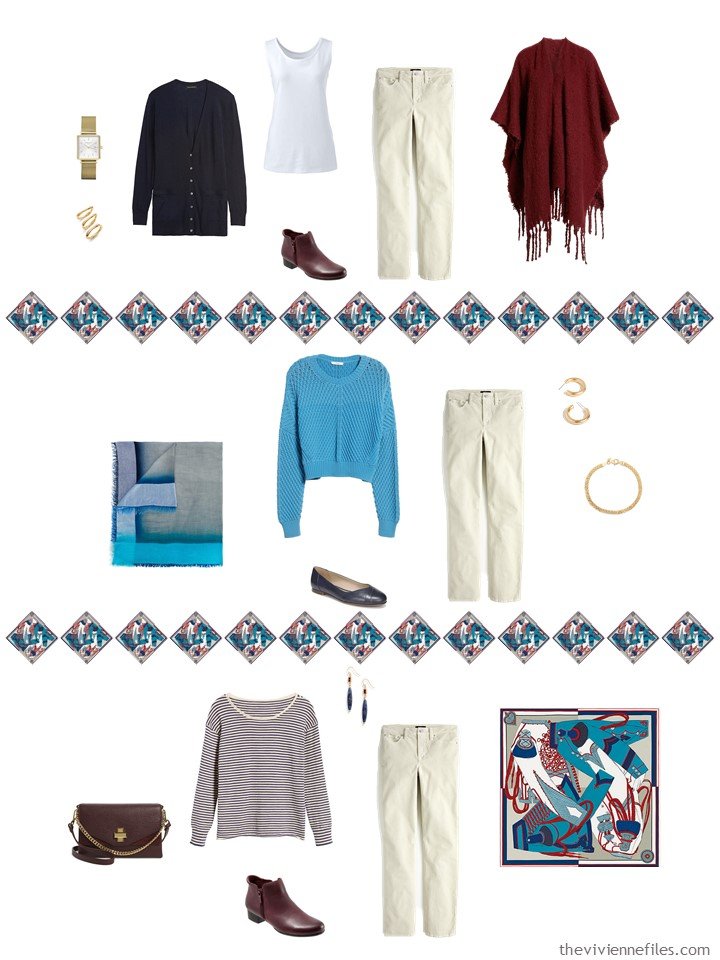 This color palette still challenges me. I wish that brown were more readily available in the world of clothing!
I'm trying to add simple basics, to help give these wardrobes a more solid basis…
This all looks sort of coherent, but I still feel like it's missing something important: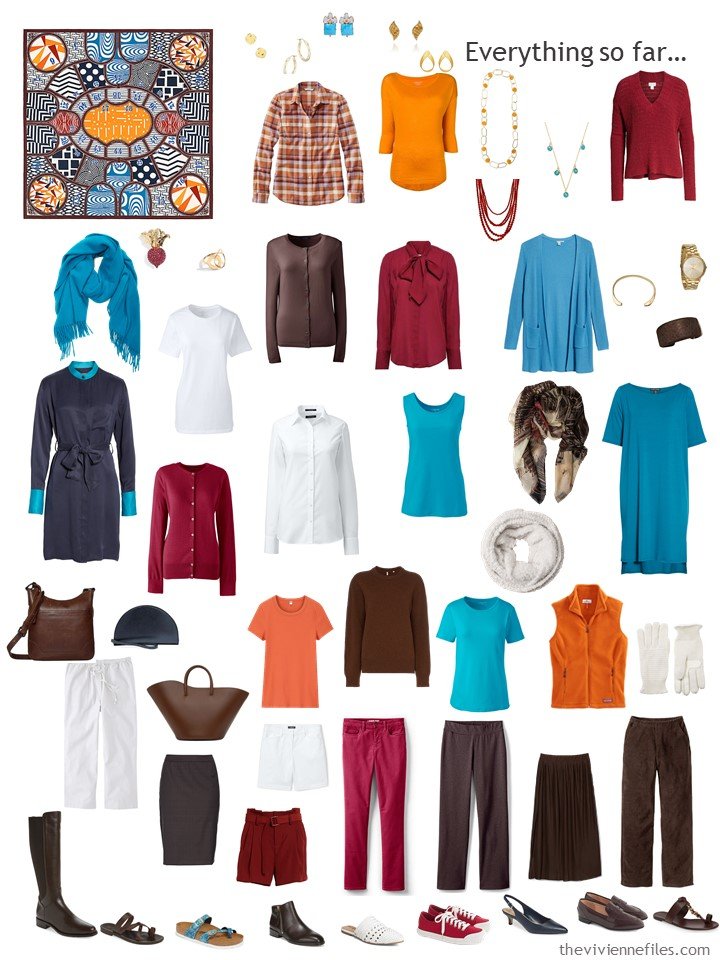 Some of these outfits are more… challenging… than others!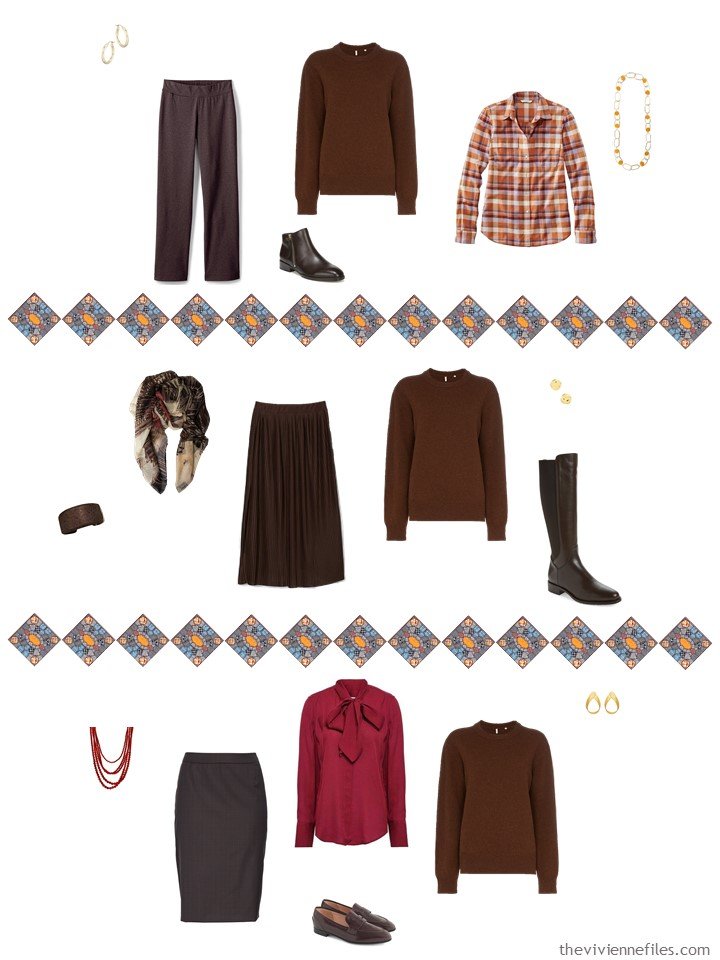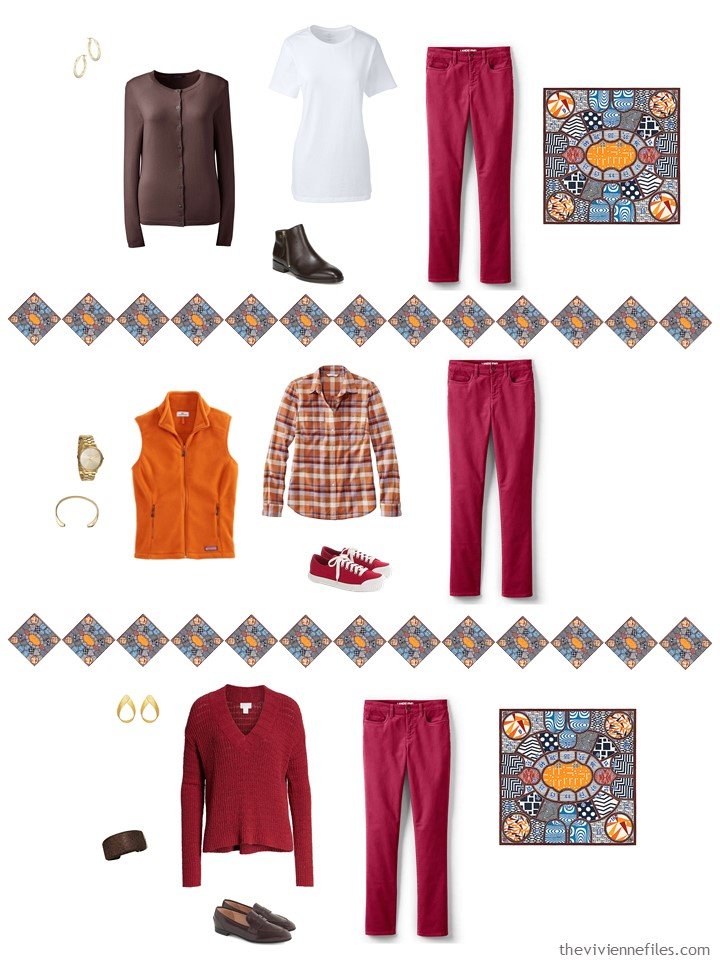 Sigh… and I'm not certain that adding green worked here. This is proving to be a difficult month in these wardrobes!
I just didn't feel great about a white shirt here…
This wardrobe does look pretty coherent though, doesn't it?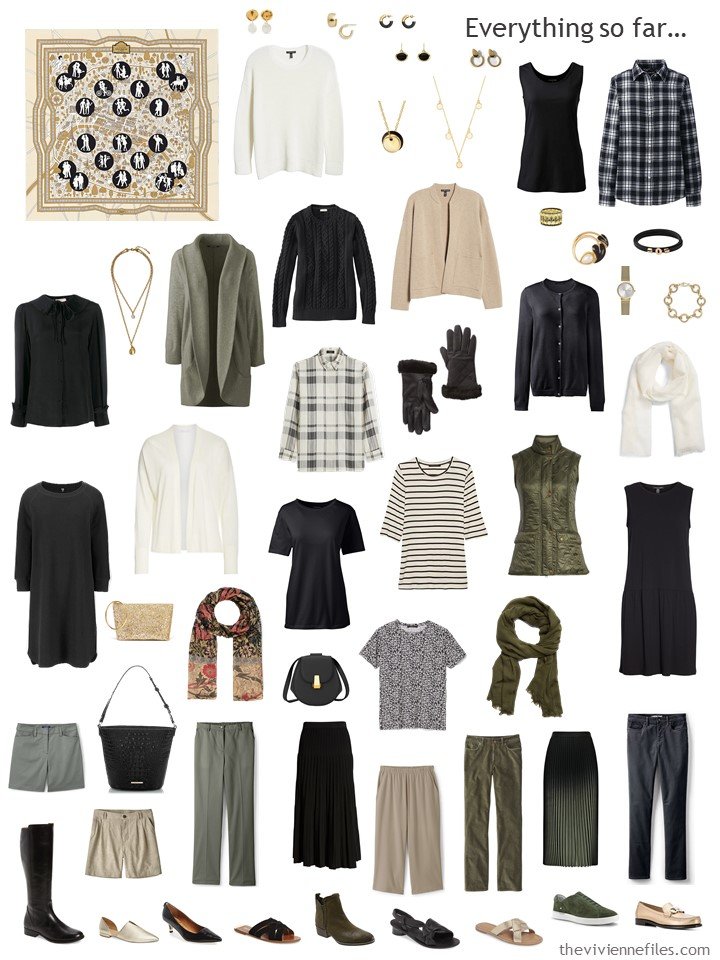 These outfits all work well, but I'm still feeling that I should have concentrated less on the green in this wardrobe…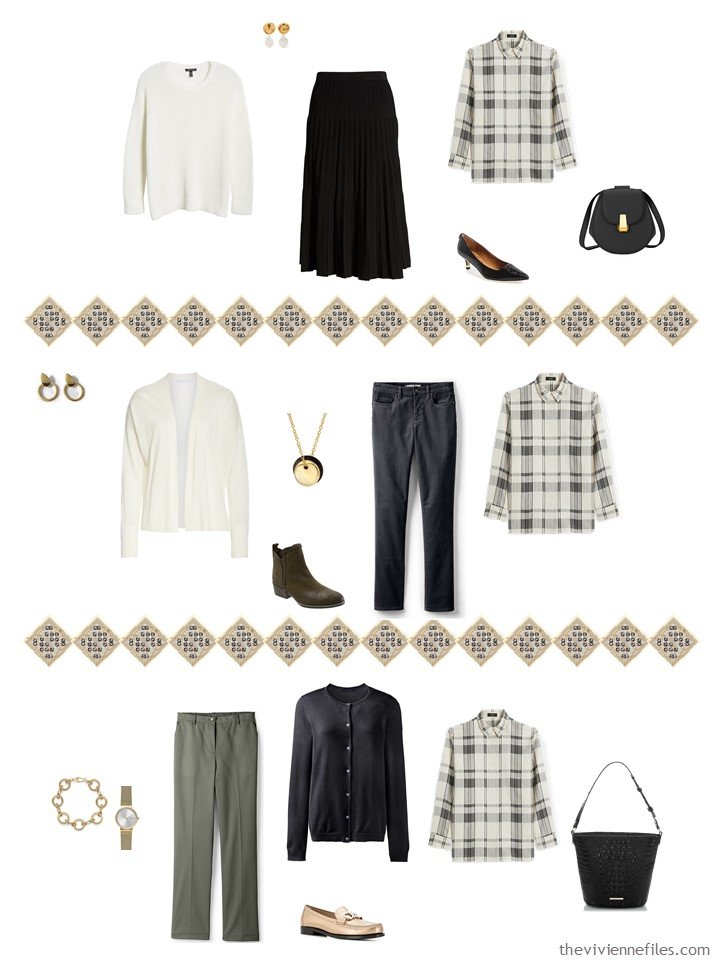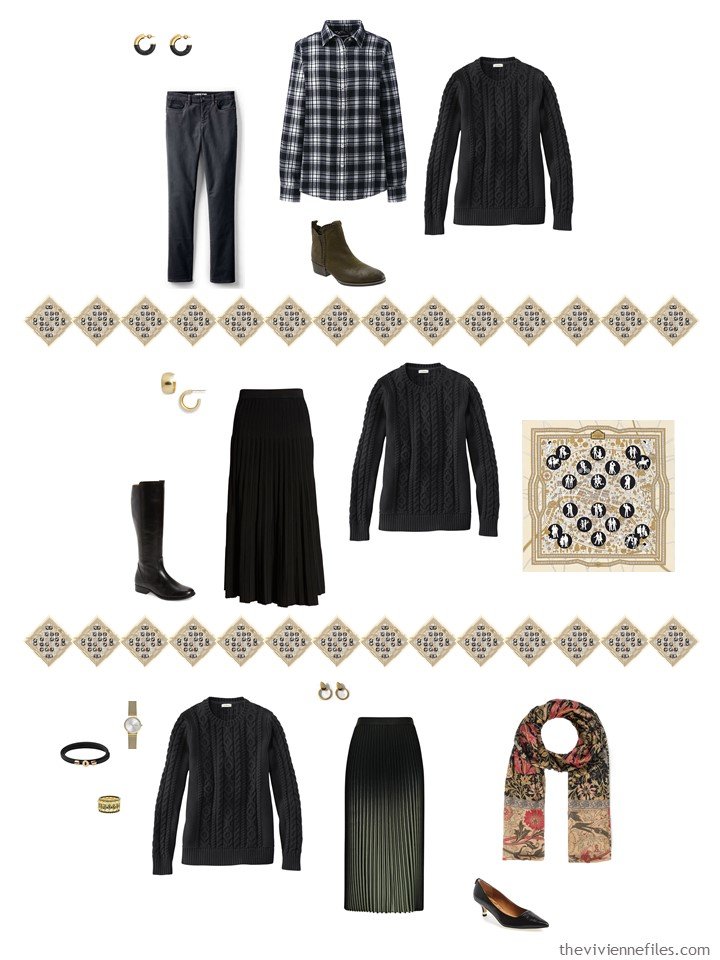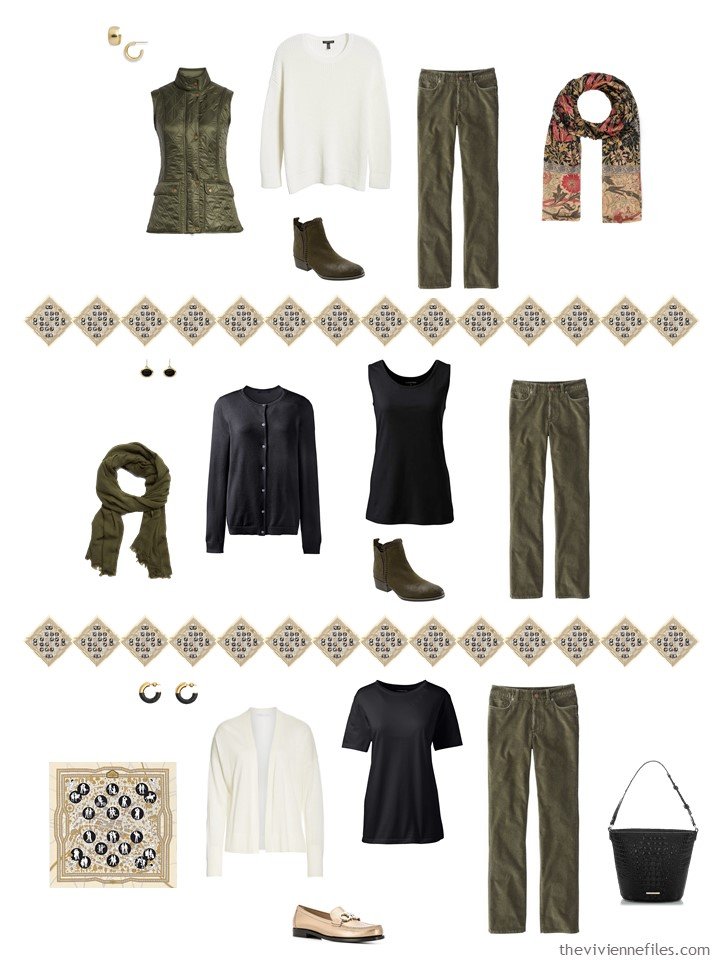 This month my favorite is definitely the first – maybe it's because I love black and white…
Which is your preference?
love,
Janice
p.s. 3 years ago I added some van Gogh-inspired accents to a core wardrobe of neutrals…