June 17, 2019
After some mulling about, making lists, thinking and thinking some MORE, I think I'm ready to give this a go!
Starting the first Monday in July, I will, every Monday for a year, propose a garment which for most of us would qualify as a core wardrobe item. A staple. A classic…
Not all of these are going to apply to you; I suspect that many of us aren't going to want or need more than… 40? of these. But you might like all 52 – it will be an interesting process!
My system was to divide the year into 4 quarters of 13 weeks. Each quarter will include 13 garments that echo a 13-week "system" of pieces that looks like this…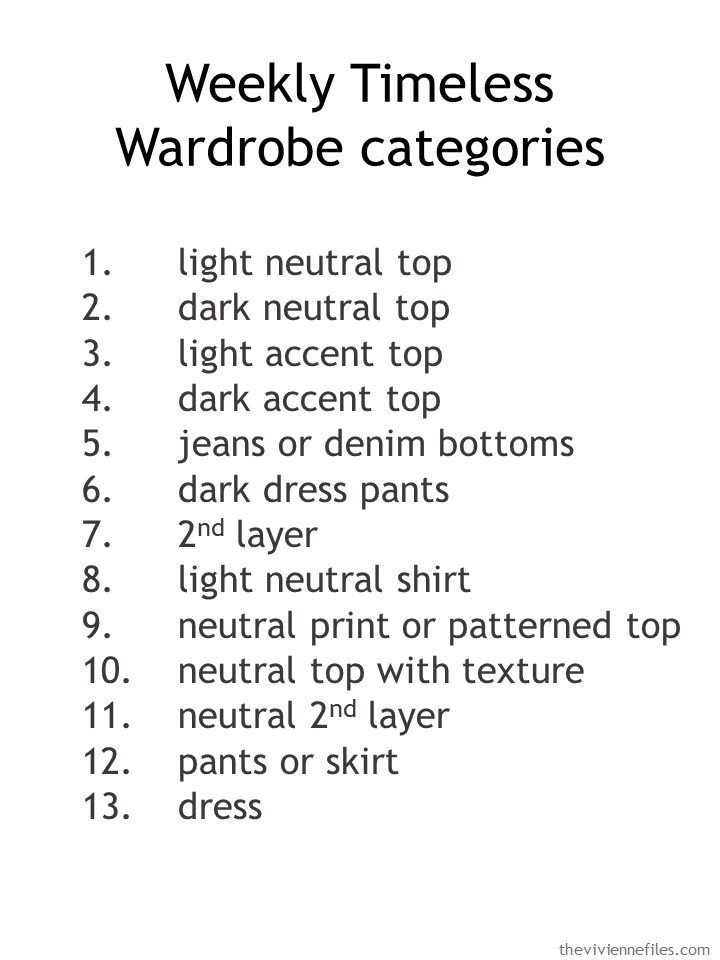 These aren't going to be snazzy, eye-catching statement garments – this project is designed to get everybody into a versatile and neutral core wardrobe which site the stage for all of the signature things that you love…
The most important 2 tasks that anybody following along has?
establish what your 2 wardrobe neutrals are going to be, and
decide if you're absolutely, positively not interested in certain types of clothing – i.e. if you're committed to never wearing a dress or skirt again, you're going to get to do some substituting, or skipping over some categories!
My colors? I know you're shocked…
dark neutral = black
light neutral = white
first accent = black and white print (yes, I'm treating prints as an accent…)
second accent = red
I will show examples in a range of colors – don't worry!
In this example, I started (in my time-travel imagination) in July and added a piece each week, so that by the end of September, this was the wardrobe I assembled:
You can see right away that this would be a great travel wardrobe, and could certainly see many of us through almost every day. With some scarves and jewelry, this is a pretty good autumn wardrobe….
Wait!!!! WHAT????? AUTUMN?????
Yes, I'm starting autumn in July.
This is planning ahead. This is being prepared the minute the weather turns cool. (which could be ANY DAY of June, so far…) This is going through your stored, out of season garments, one at a time, and deciding if they are good for another year, or if they need to be replaced.
And if they need to be replaced, we are going to be looking for things WHEN THEY'RE IN THE STORES…
Autumn stuff is already starting to arrive. We want the pick of the litter, right? So we're starting early.
You may, if course, just wait a few weeks if you can't bear the thought of a long-sleeved tee shirt right now! You could start watching for when things go on sale…
The schedule is yours to interpret as you prefer!
It might seem boring to focus on so much neutral, but your really fun stuff needs a base upon which to work. Even without accent garments, 13 pieces of clothing can go a long way: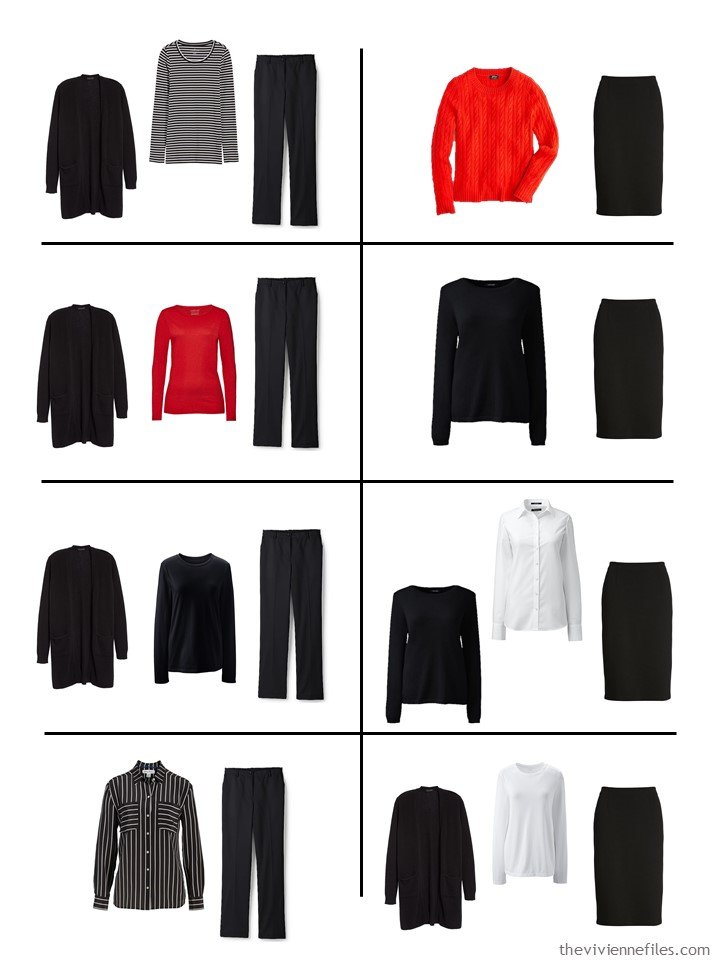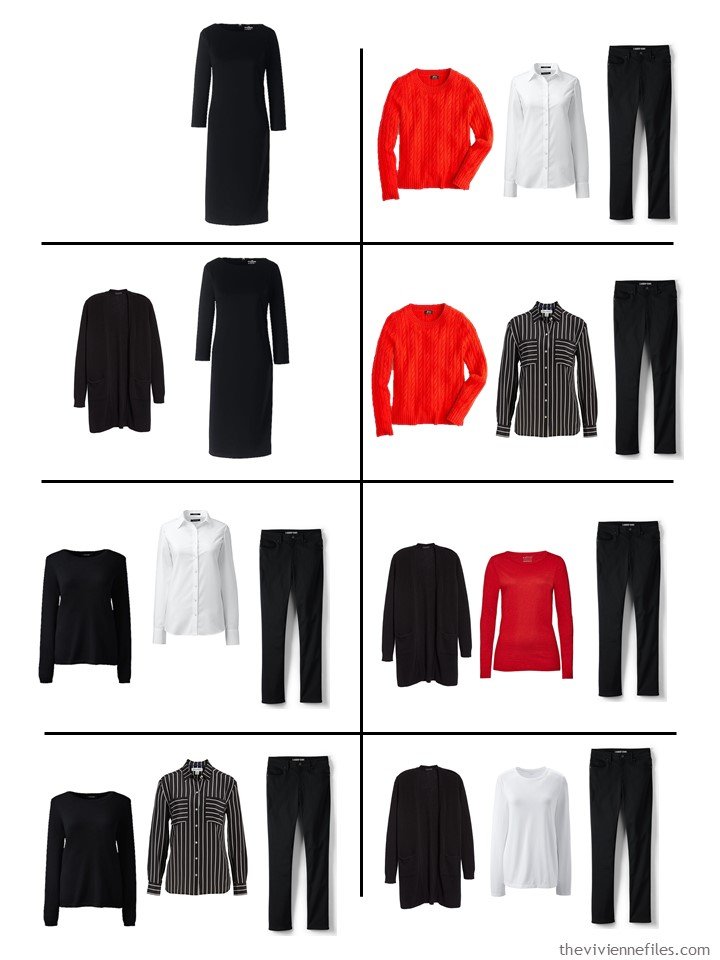 I'm getting excited about this; would this make a great book?
love,
Janice
p.s. You might have noticed that I'm replacing the acronym WTW (what to wear?) with WTW – the Weekly Timeless Wardrobe!
p.p.s. Could you wear the same very noticeable necklace every day? One of my neighbors does…