June 14, 2019
They've rented their favorite cottage for the week of her birthday. They swear that they're going to take care of everything and that all she needs to do is relax and enjoy herself…
She's going to make getting dressed for the week as painless as possible, starting here!
Her color palette is going to be the simplest possible – positively foolproof!
She stands by her closet for a moment, and then quickly grabs four chambray garments. She loves her dress for those times when wants to feel "dressy" but in a casual way – nobody understands this but her! And her cropped pants and top match, so they look somewhat like a jumpsuit when worn together…
Most people might not pack a cashmere sweater for a June trip, but she knows full well how cold the house can get, and how breezy it is after dark on the beach. A sweatshirt would work well here too:
A pause, to assess what she has, and what she needs: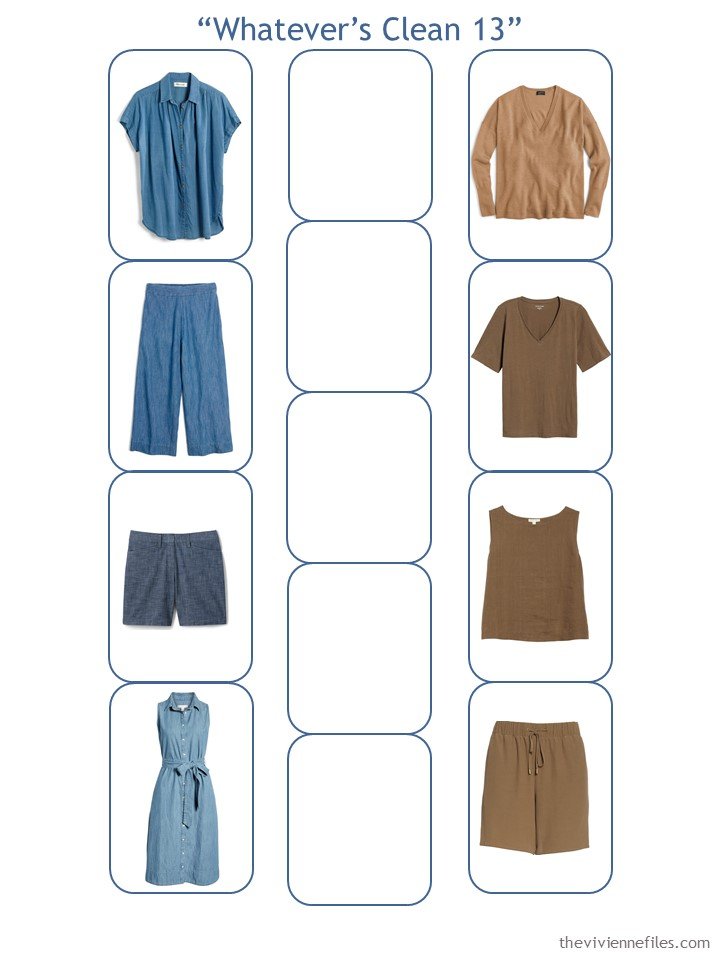 She knows that she can always do laundry during the week, but that doesn't really FEEL like leisure! So she's packing a few tops, and an extra pair of shorts… And yes, a sweatshirt too. She's not sure why, but she has a funny hunch that they're going to see a cool day or two, with some rain possible.
She won't need much for accessories!
yes, this is the same bag from last month – I really like it!
Before she starts packing, she pauses for just a minute to assess the overall "look" of her travel wardrobe: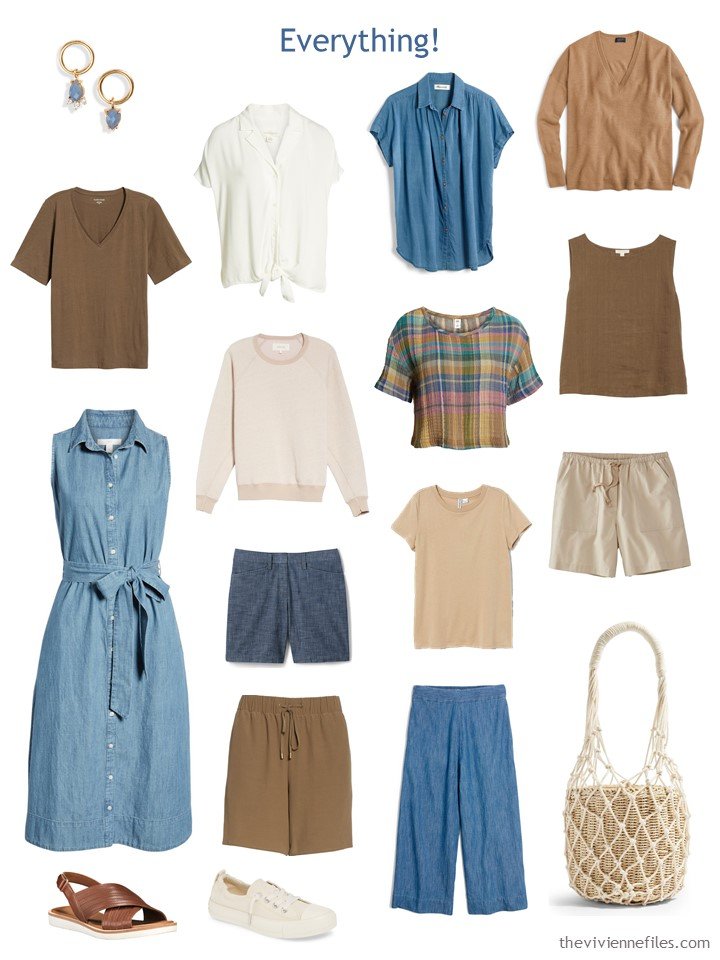 She runs through her mind the various outfits that she can assemble; if she does this now, she doesn't have to do it during the week! Check the weather and get dressed…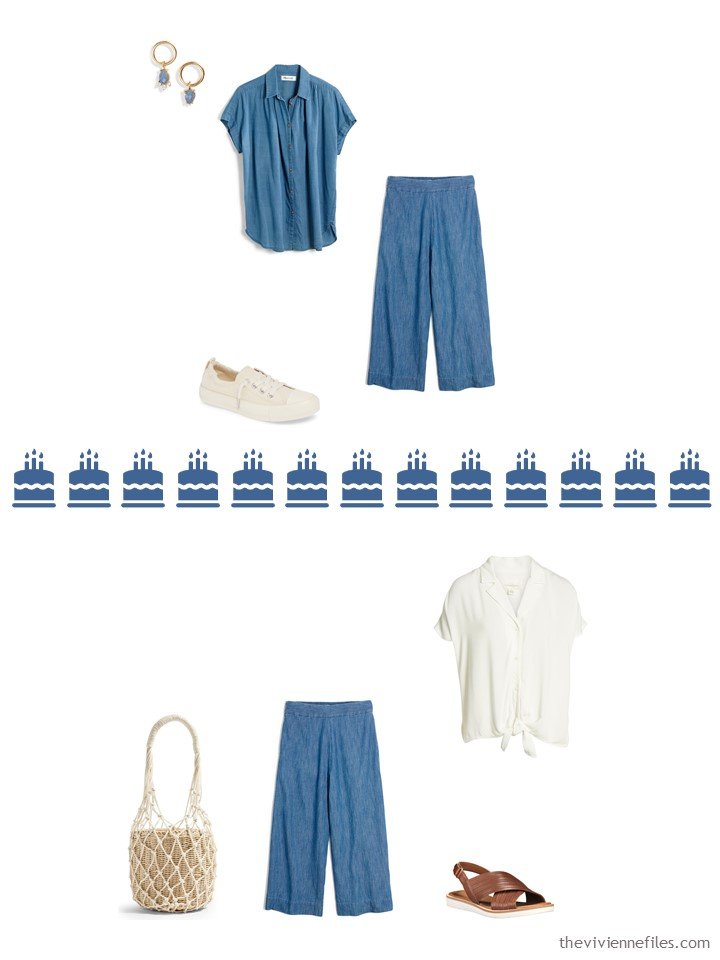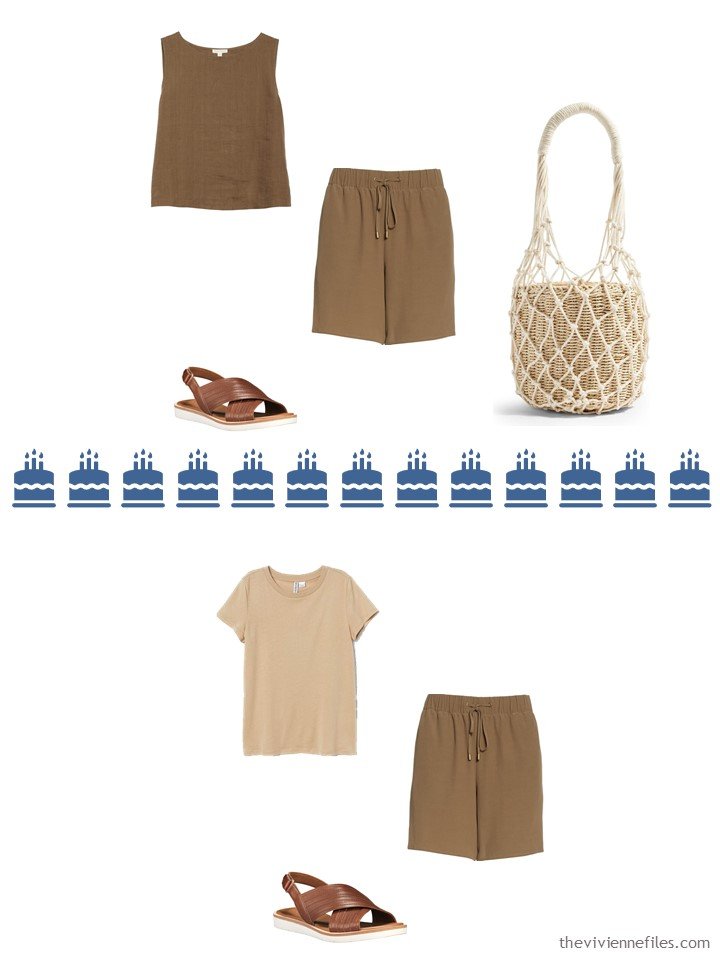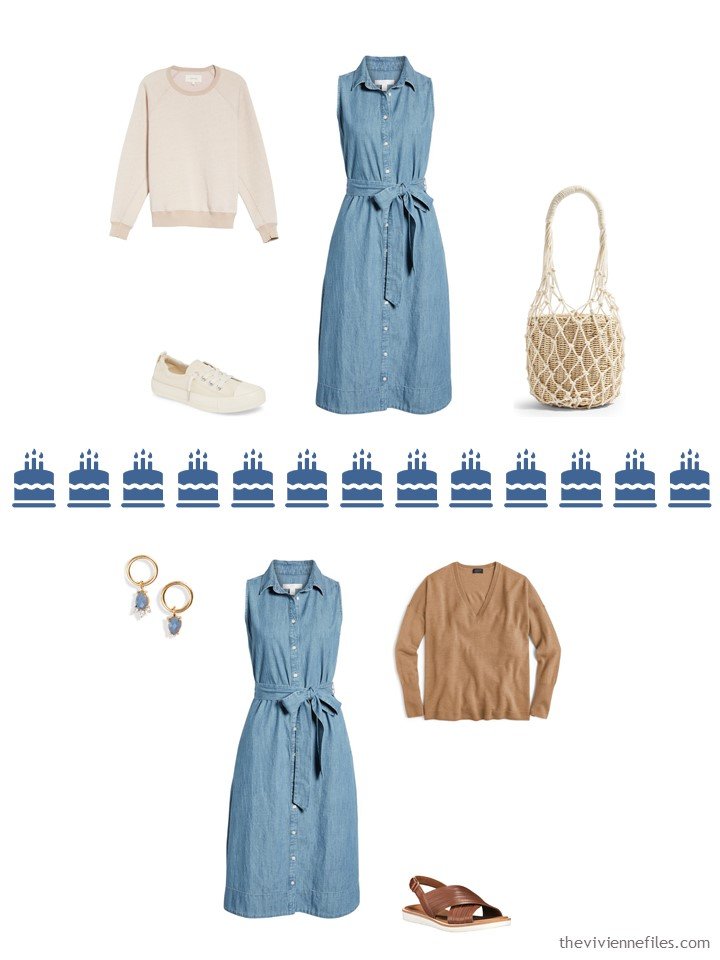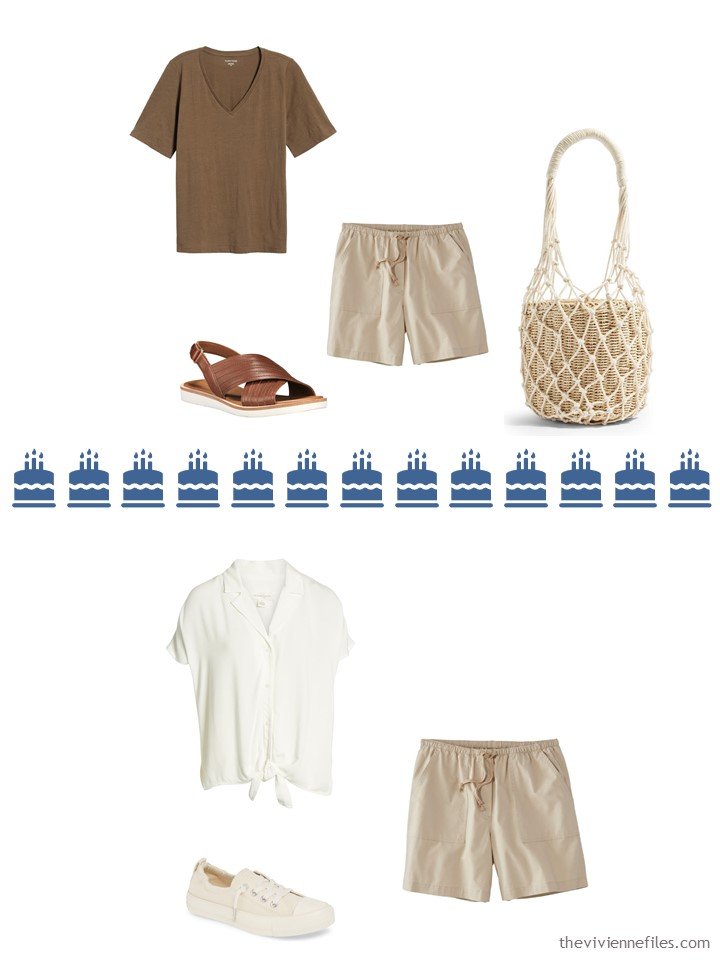 She's quite sure that at some point in time, she's going to have to jump in to help take care of something – a week of leisure hasn't ever happened in her life! But that's fine – a week with people who love her is all she ever wants or needs….
love,
Janice
p.s. Six years ago, I was already thinking about Accessory Families….