November 6, 2019
She loves this painting…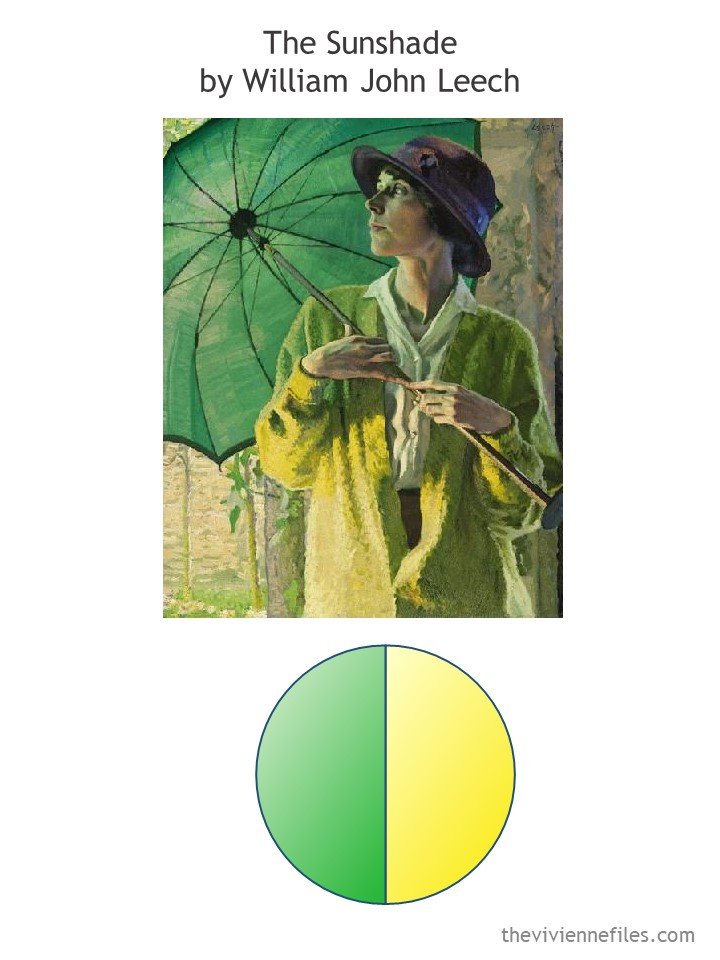 And so she decides that when she goes on vacation this autumn, she will use this painting as the inspiration for her accent colors! Her core wardrobe is navy and white…
She knows that she could travel with just these pieces and do just fine; she might want a couple more shirts (although she remembers that she could certainly wear her crewneck sweater without something underneath it, for more options…)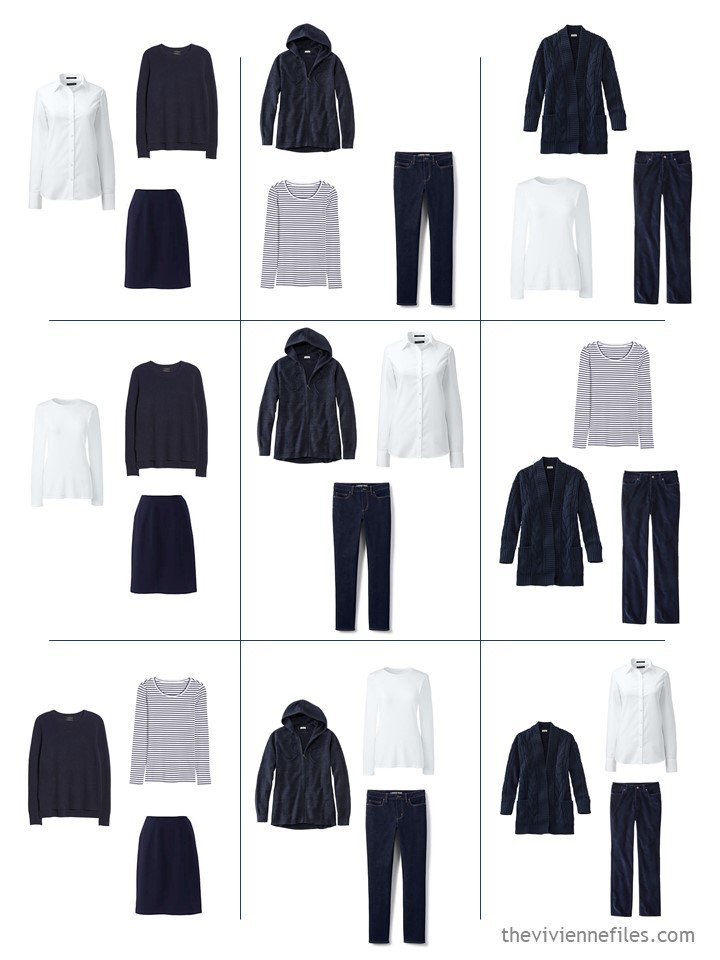 But she sticks to her heart, and starts to search for green. She decides that she doesn't needs to wear her green tops together, which gives her quite a bit more freedom than if she were going to try to get 2 matching garments! (2 green pieces at once feels, to her, like a bit much…)
And she's willing to pay a bit to get what she wants – her heart is really quite set on this!
She could easily just stop right here! There are so many ways to use these new pieces…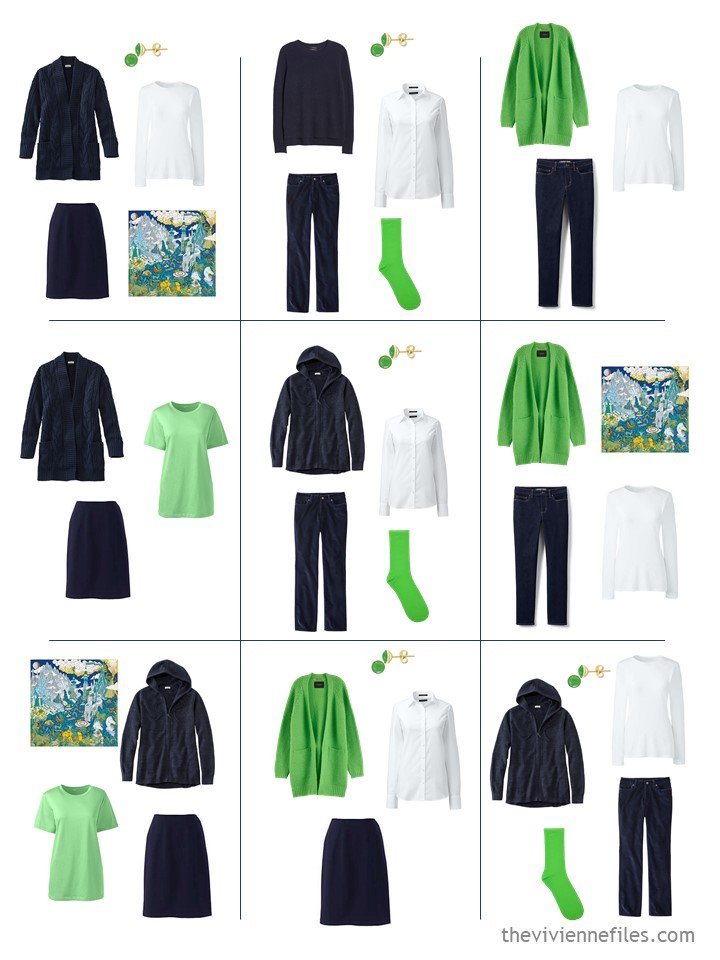 But she really wants that yellow too! She loves the intensity of the almost acid yellow, although she might change the buttons on her cardigan…
And a flowered blouse – how fun is that?
NOW, she has SO many different ways to get dressed! (and with 13 garments total, she has that oh-so-tidy "3 to wear, 10 to pack" number…)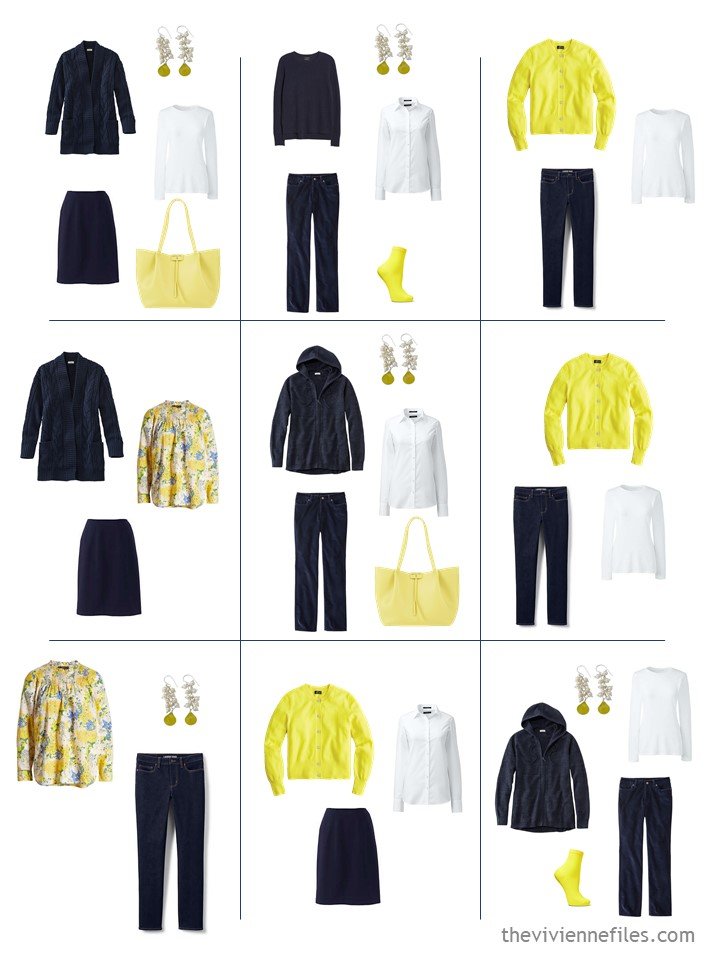 If you're not 100% sure about an accent color, a small "test-drive" in your wardrobe makes sense. Decide if all your pieces need to match, how much of a hurry you're in to find all of your new things (patience is a real virtual when trying to find madly out-of-season colors..), and how much you're willing to spend for your experiment.
I could see myself doing this in order to expand the usefulness of a favorite scarf… What color might you try out?
love,
Janice
p.s. 4 years ago, we shared a great scarf, and a black, white and soft pink wardrobe…