November 5, 2015
When this scarf arrived Chez Vivienne Files, I thought "there's no way on planet Janice that I'm giving this scarf away!"But of course, I managed to rein in my enthusiasm and genuine admiration for this beauty, and I'm going to give it to one of you. Leave a comment… and yes, no matter where you are in the world, you may certainly comment and be entered to win! I'll ship anywhere…
It's a crispy but sheer silk organza (?), and it's primarily black, white and shades of grey, but there's this elusive hint of pink that makes it just… riveting. You can get truly mesmerized looking at it! The size is about 6′ by 1′ – a nice manageable size for a big fluffy bow…Colors were so easy!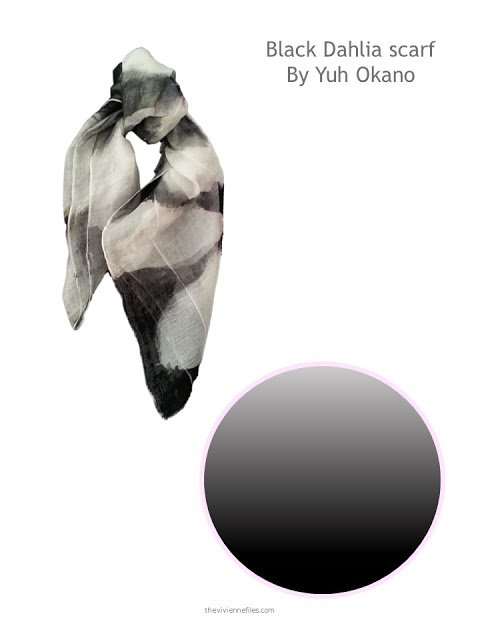 In addition to giving this beauty away, I want to show a few outfits that would almost it justice…
This outfit was all about softness and roundness…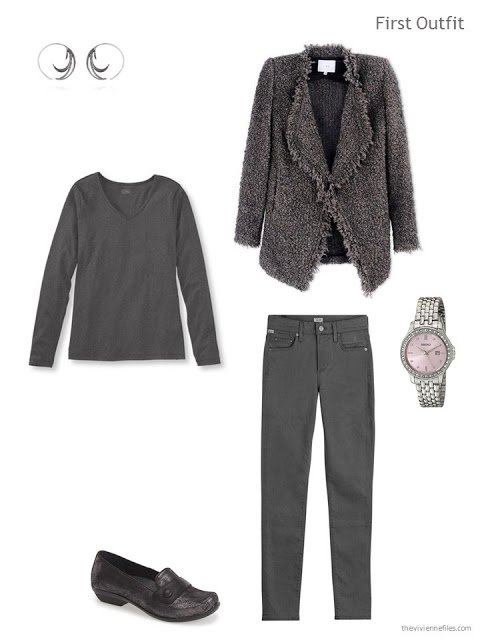 Earrings – Lee Renee; cardigan – IRO; tee – L.L.Bean; loafers – Dansko; jeans – Citizens of Humanity; watch – Seiko
And once I found the pants and the jacket, this was all about the juxtaposition of dressy and … not dressy! If you're one of the women who doesn't like to wear skirts or dresses, these trousers would keep ANYONE from criticizing…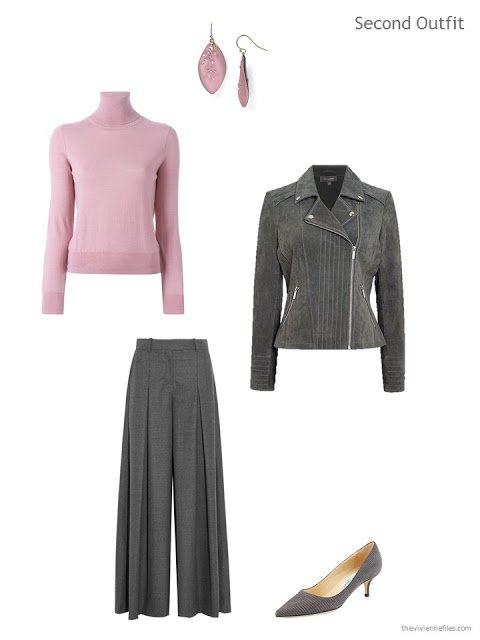 Turtleneck – P.A.R.O.S.H.; earrings – Alexis Bittar; suede jacket – Pied a Terre; trousers – J. Crew; pumps – Jimmy Choo
And I always like to include an outfit that's sort of business casual office-ish. The pink loafers change EVERYTHING…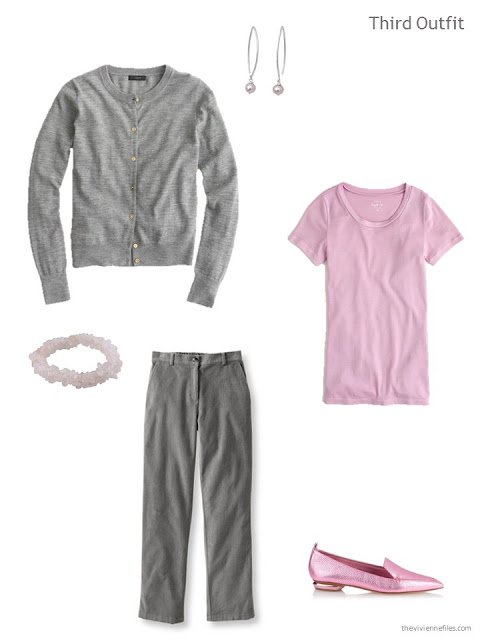 Cardigan – J. Crew; earrings – Khun Boom; tee – J. Crew; quartz bracelet – Ritu; corduroy pants – L.L.Bean; loafers – Nicholas Kirkwood
This is entirely a superfluous garment, but I really adore this dress, and wanted to share it… It's a good thing that I can't begin to justify another grey dress! If you look carefully, you can see that the texture of the stones in the earrings echoes the texture of the knit in the dress. I'm MAD about the details…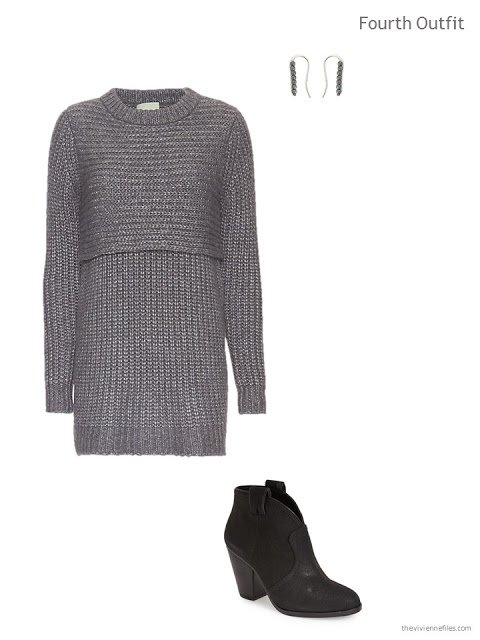 Dress – Mason by Michelle Mason; earrings – GFG Jewellery; ankle boots – Vince Camuto
This all comes together as a nice travel wardrobe, if that's in your future: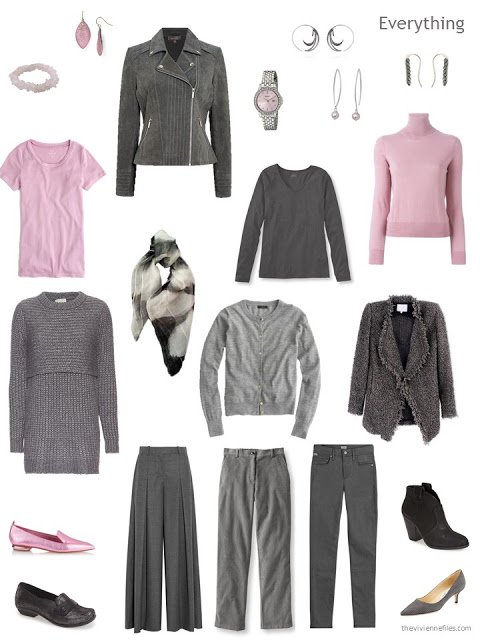 And it has that glorious benefit of being very versatile – you could combine these 9 pieces into 27 outfits, in theory.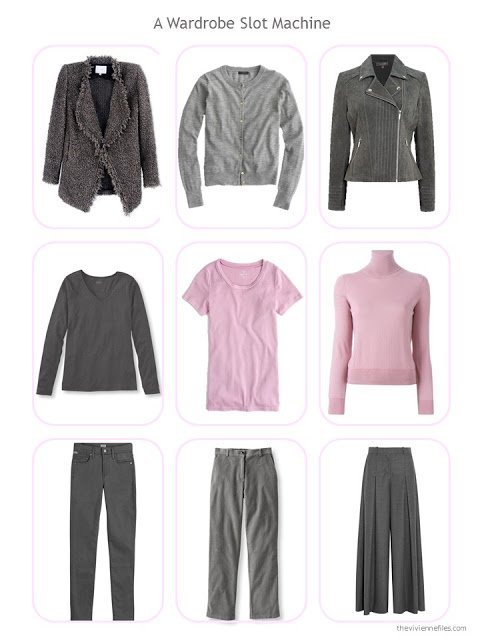 So leave a comment, and next Wednesday night, I'll pull a random number and the comment corresponding with that number will win this scarf!
In case your appetite for scarves has been well and truly whetted, Yuh Okano scarves are available directly from her website. Would it be wrong to buy a scarf, and then win another one? I think not…
love,
Janice