November 4, 2015
I'm not feeling super-strong these days, so I'm resting up, but I do NOT forget about you all!
Today, I'm sharing a couple of quick and easy little things that I've done that amuse me. Do bear in mind that I am easily amused…
First up, there's a very distant chance that you remember that I own a pair of excellent wing-tip oxfords, from Clif in Paris. Very similar ones still available HERE; bless them for not changing all of their styles every year. Their philosophy is similar to mine – timeless, elegant, classic…
But I realized a few weeks ago that I hadn't had these beauties out of the closet in almost 2 years!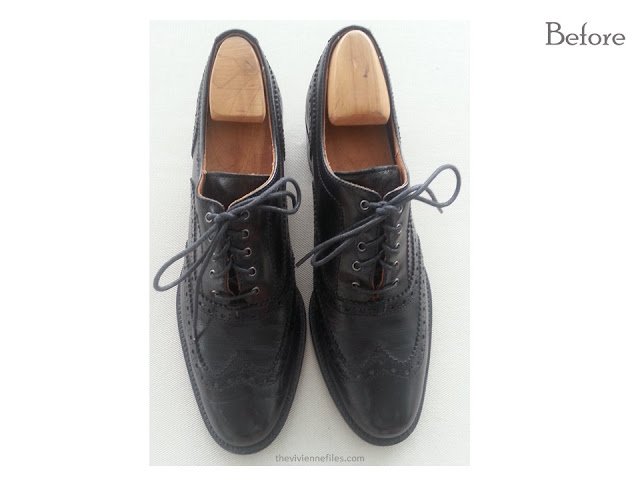 When we were in London, we saw these beautiful critters in the window at Church's shoes.
You can see where this is headed, can't you?The Church's shoes had studs on them, but I thought that pearls might suit me better. Teeny little undrilled 2mm pearls that I FINALLY found available at One of a Kind Artist Emporium. Highly recommended!
A tube of glue, and an hour later: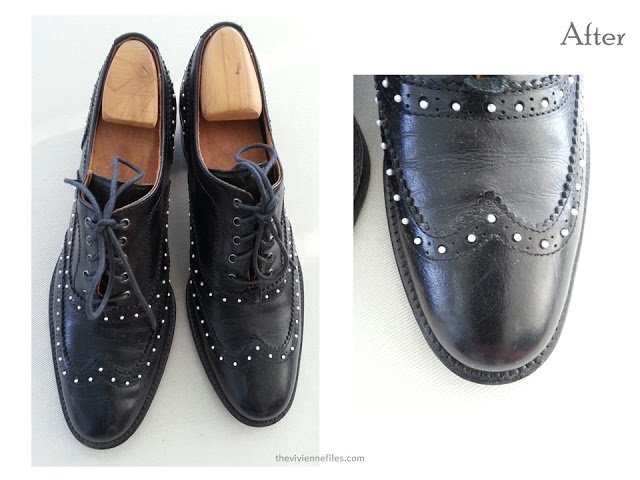 I am very pleased!
The other thing that I do is something that I've done for years, but never realized was uncommon. You know those foamy gizmos that come on your dry-cleaner hangers?
Remove them, and put them on your wood hangers. Voila, non-slip wood hangers, in pretty colors…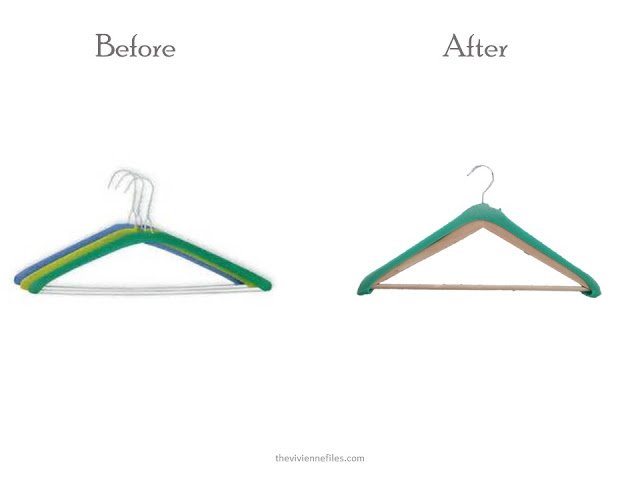 I told you I was easily amused!
love,
Janice