November 6, 2015
She loves Paris, and she loves Monet, and she loves these colors…
Just three colors here, but WHAT colors…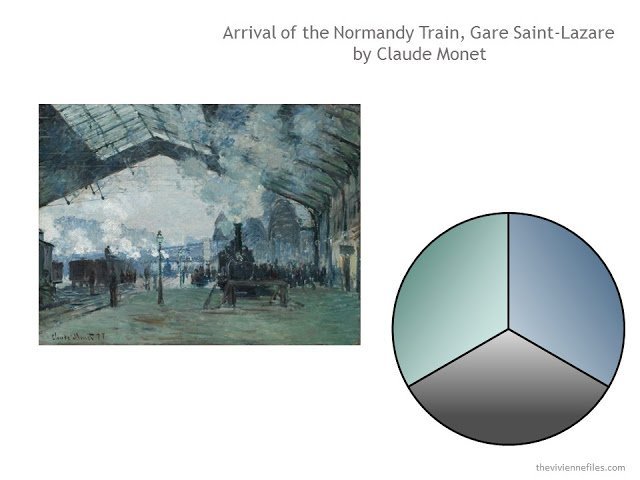 Softly shaded colors, blended shades, and a few touches of a grid pattern to do homage to the glass roof of the train station. These subtle shades aren't easy to find. Happily, they can be blended, rather than having to be perfectly matched!
The Trains are Essential
She has a list of destinations. She's planned VERY carefully, studying train maps at length. While she understand that schedules might change, she's confident that she will make it from city to city with no problems. Taking trains is truly the only way she can make it work!
A little bit dressy, a little bit casual, and everything comfortable. She knows that laundry will be essential, but it's worth the effort to keep things streamlined!
She will have plenty of options, even when a piece of two of clothing is at the laundry: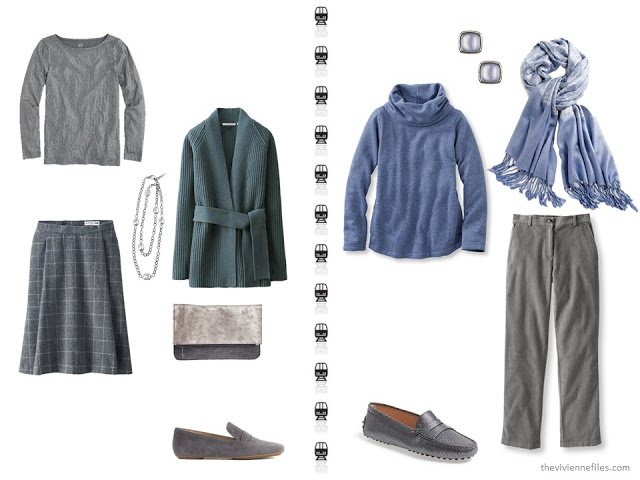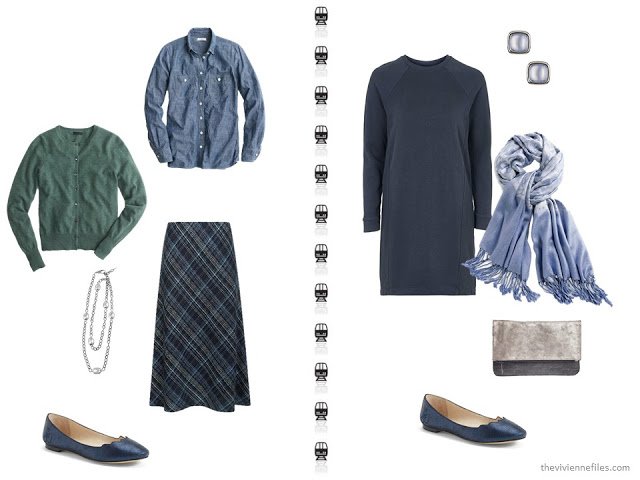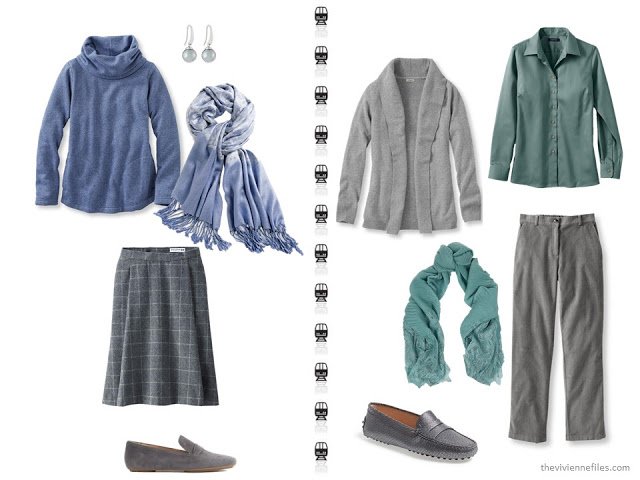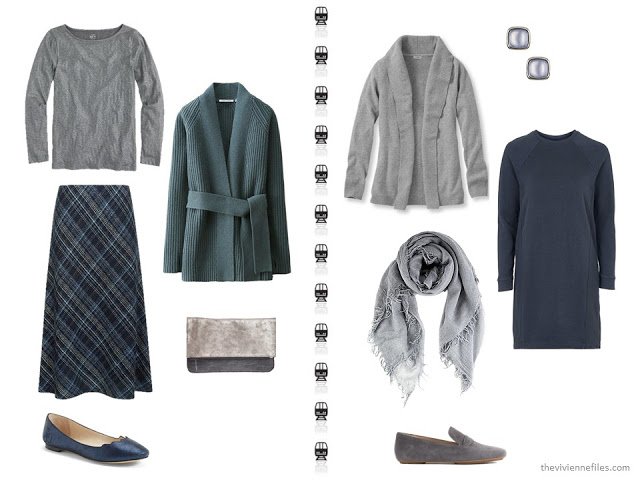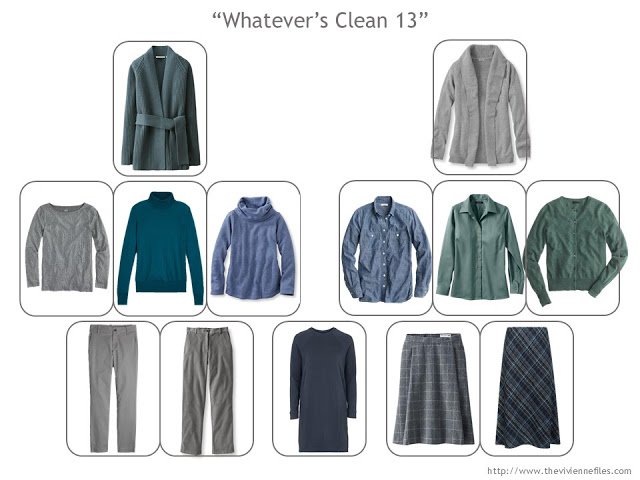 She's keeping things light, because she knows that she's going to carry her own bag – on and off of LOTS of trains. Yes, it's always nice when someone helps, but it's folly to go through life expecting the kindness of strangers.
That said, she does expect to meet some very kind strangers….
love,
Janice