November 8, 2019
Her favorite neutral is navy, too. But her approach is a bit different from our last heroine!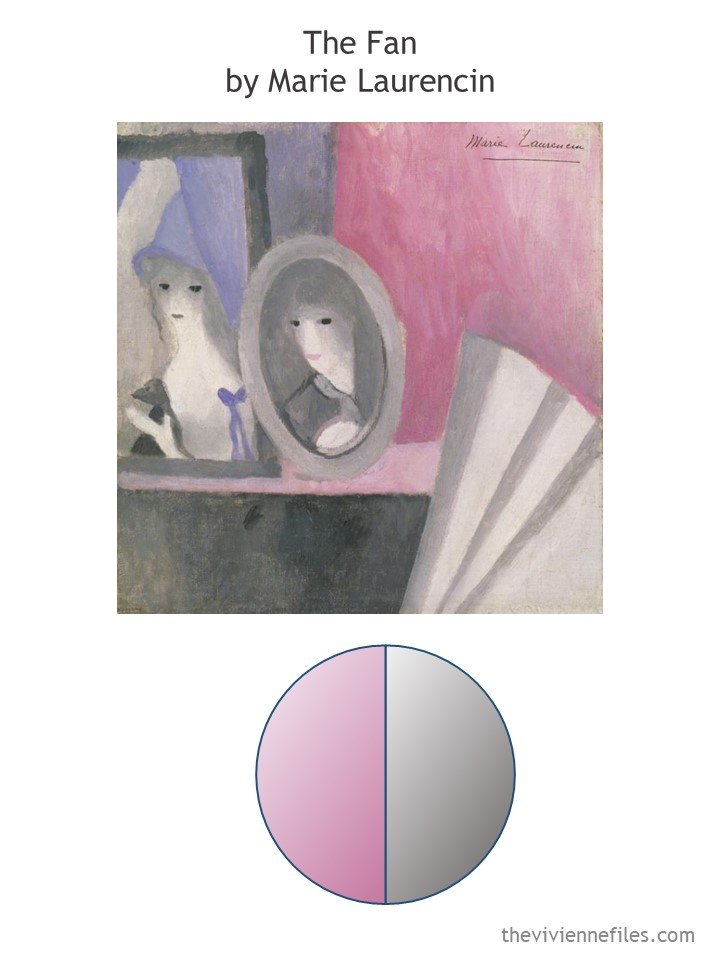 She's just plain and simply a more dressy woman. It's her style…
Yes, she has a simple tee shirt, but her button-front is in silk, and instead of jeans, she plans to pack velvet pants… Still, because of her disciplined color palette, she has just as many outfit options as her more… vivid friends!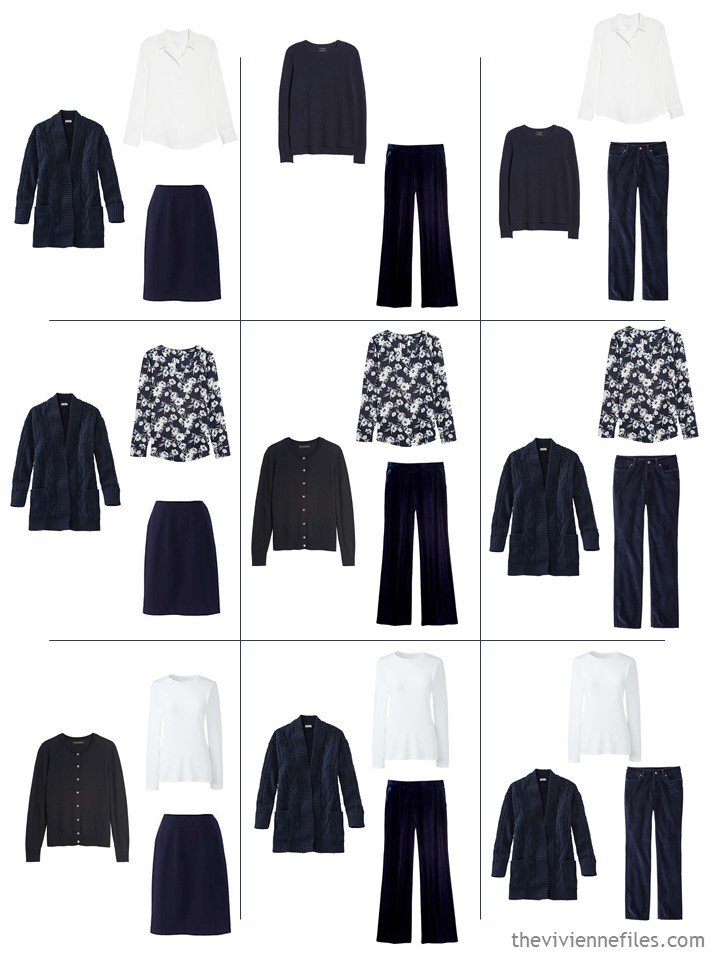 Her favorite painting dictated pink as an accent color. Nothing else is acceptable!
She already can see so many ways to wear her new additions… touring museums, sitting in a cafe, perhaps an opera or ballet?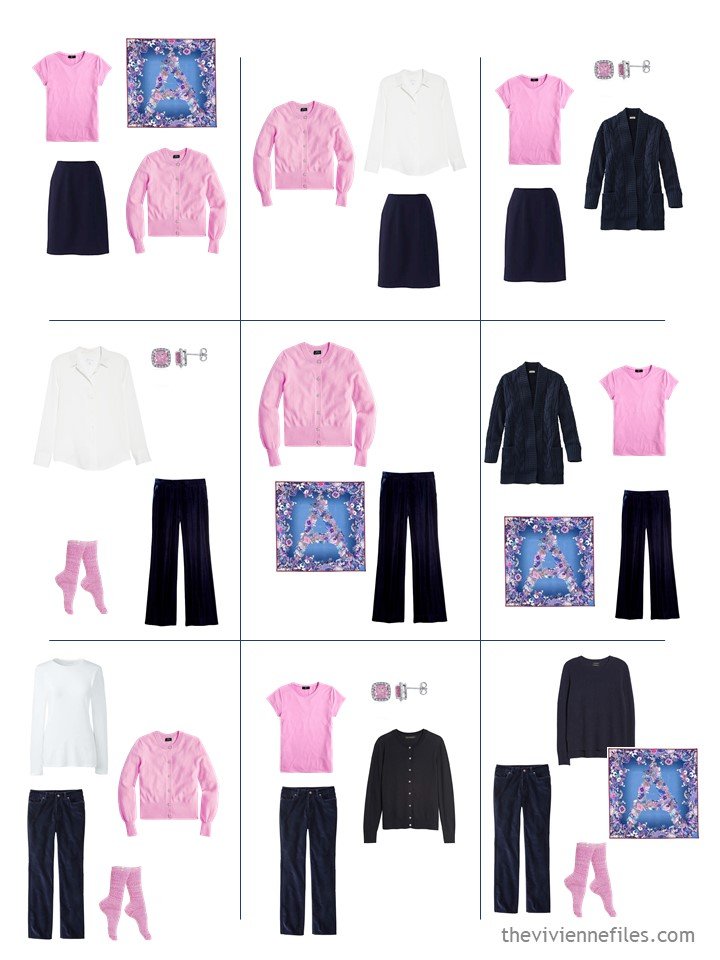 She really, really, REALLY wanted to find that bluish-purple color that's on the left side of her painting. She came up terribly empty-handed, to the point that she's not even sure what to CALL this color… She will keep looking, no doubt, but in the meantime, she's going to try out a few pieces in grey. For years she's felt that grey might make a lot of sense in her wardrobe. If she's not ready to add pants and skirts, she can just stick with this little French 5-Piece "Wardrobe":
She likes it that her accent garments match each other. She was willing to look for a long time to make that happen! And she adores the beauty of scarves that can be worn so many ways…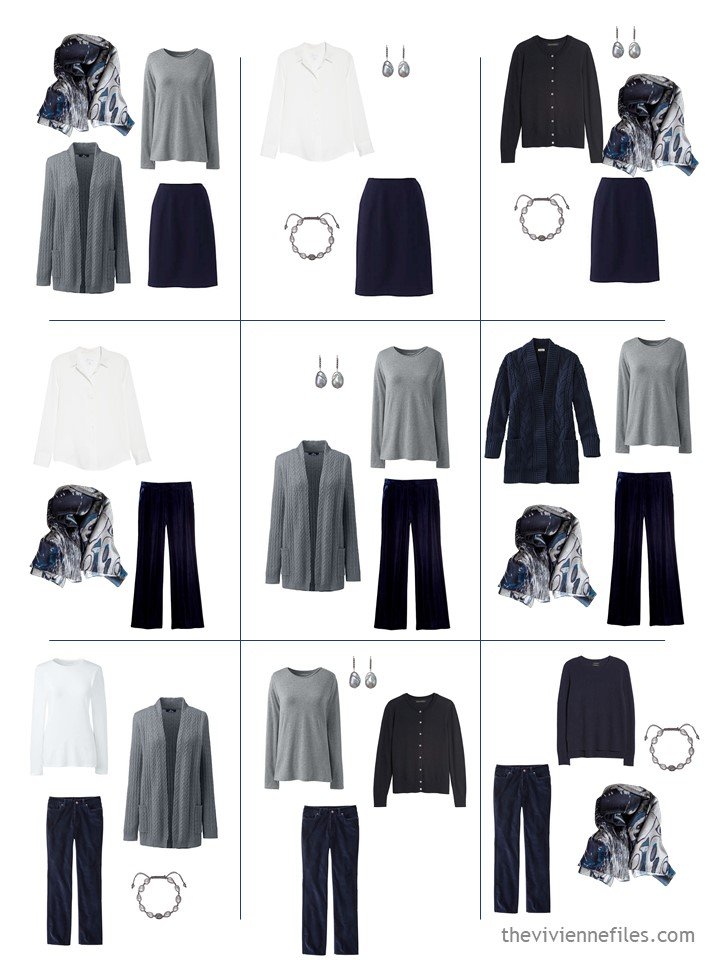 No, this isn't her entire suitcase; some shoes might be a good thing to add! But she's quite thrilled with this…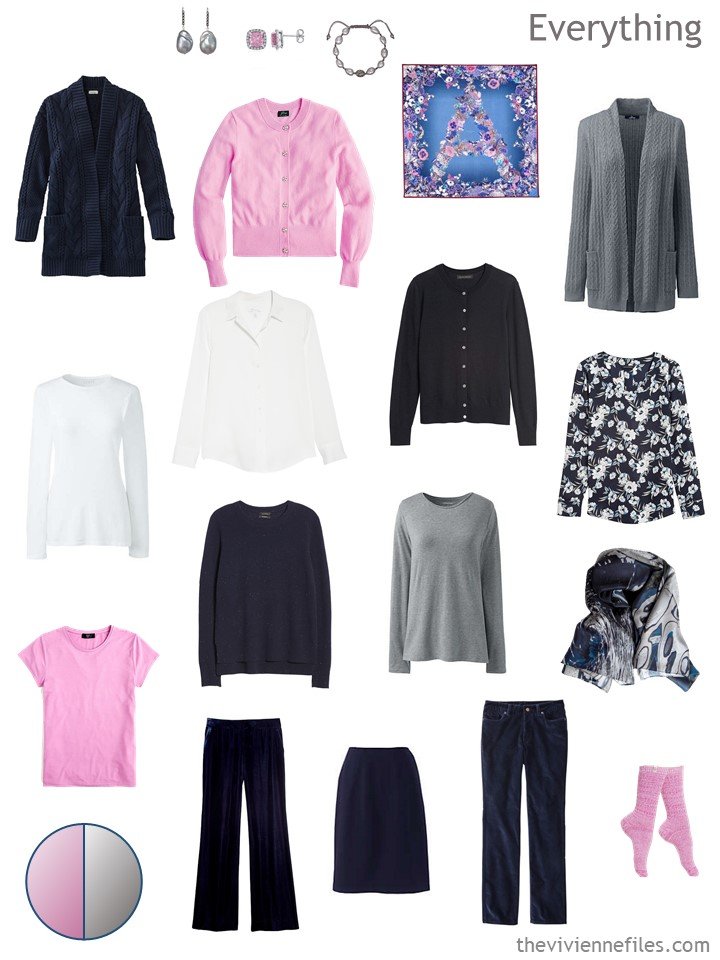 So I'm very eager to know what you think that purple in the painting would be called? I searched through website that claim to name ALL of the colors, and still can't find any good consensus…
love,
Janice
p.s. 2 years ago, we accented a tiny navy travel wardrobe with bright red/orange, and gold! Navy is so versatile…