November 11, 2019
Ah, now that some of us have been snowed upon, it's time to swap out a warm-weather cardigan for something a bit more cozy…
Since this cardigan is a pivotal part of your wardrobe, you want to choose carefully!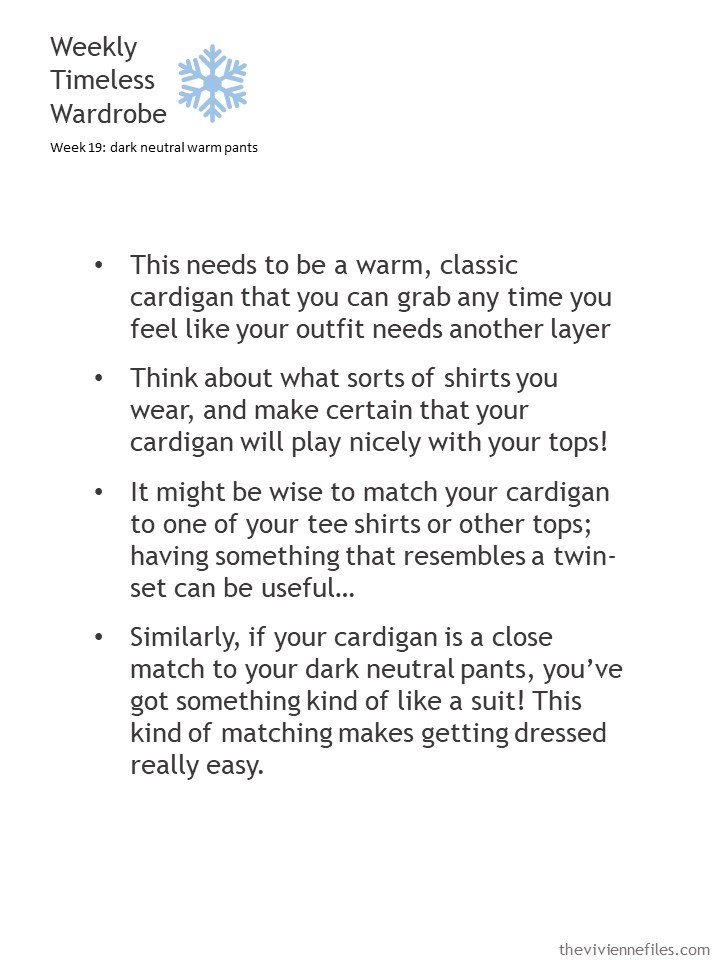 I've kept quite a few garments from last week, to illustrate how all of these pieces might go together in your wardrobe…
Sometimes, all you need for an accent color is a tee shirt and some socks! (maybe earrings…)
You might stumble on a new accent color that you really like!
Twin-sets don't have to be purchased together; you can find garments that look perfect together…
The simplest outfit can come together perfectly with a scarf, or the right necklace…
Those accent socks can start you into a whole new wardrobe direction…
This wardrobe doesn't look AT ALL different from last week, but switching out a cotton cardigan for a cashmere one makes all the difference when the weather turns nippy…
I can't believe that we're already TWENTY weeks into this project…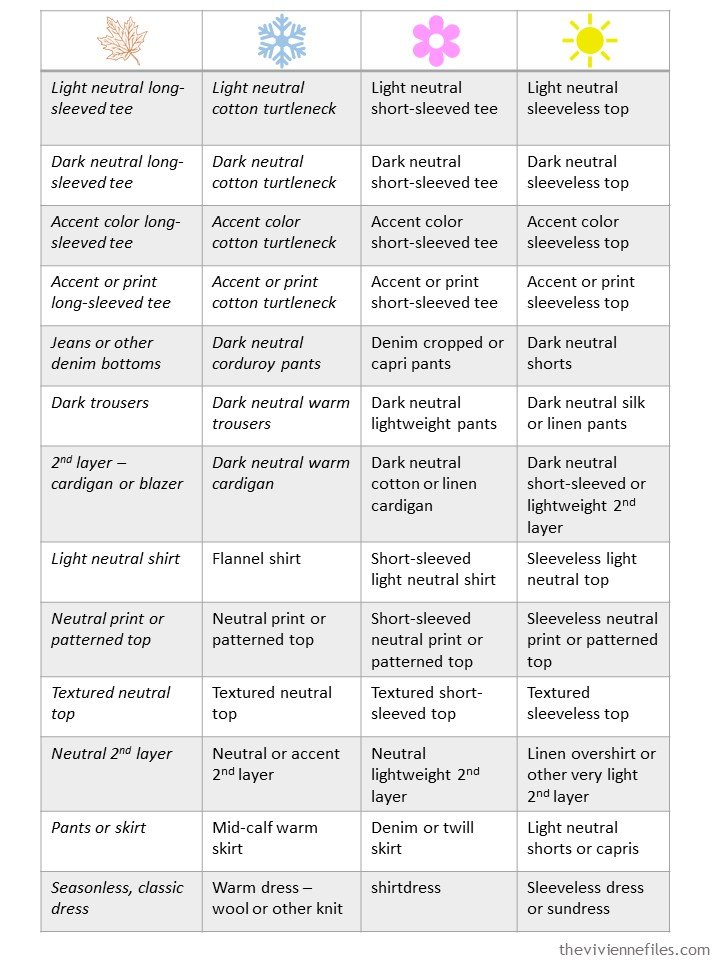 Are you finding your way through this project in your OWN way? You do understand that these are guidelines…
love,
Janice
p.s. 4 years ago, I went through a step-by-step process of building a wardrobe, based on the painting Echo and Narcissus by John William Waterhouse.