May 8, 2023
Let's see what our second trio of heroines has been up to!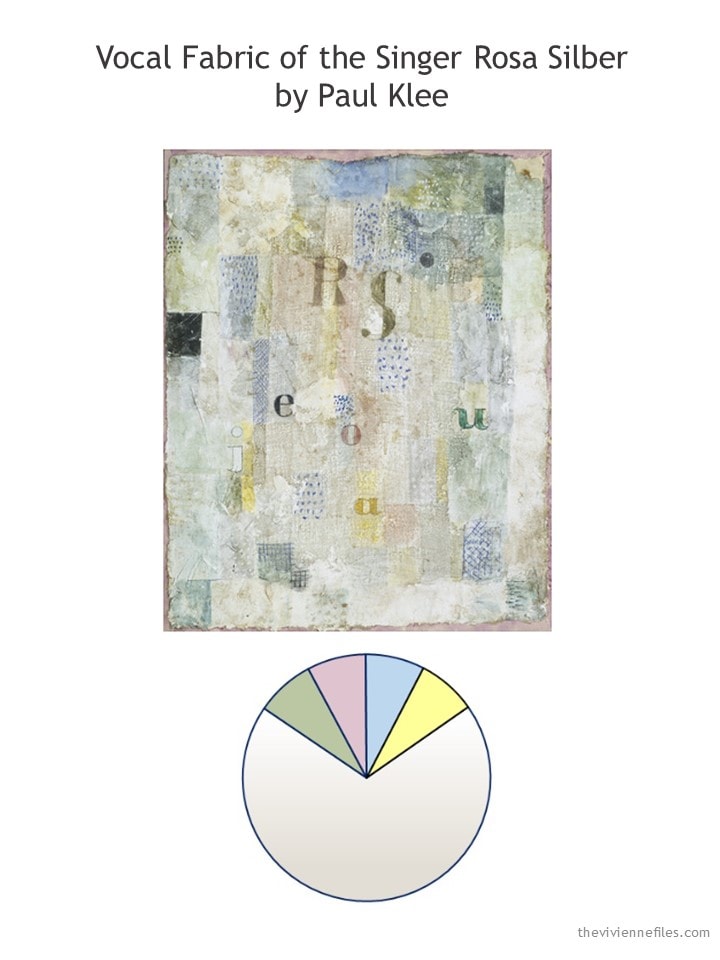 The first has decided that she would like to own something sort of like a suit, so she finds a cardigan/blazer and pants that match. She can't resist the Liberty print shirt – it goes with so much of her wardrobe!
This is her wardrobe now; it might not suit many of us, but I can see this on the right woman…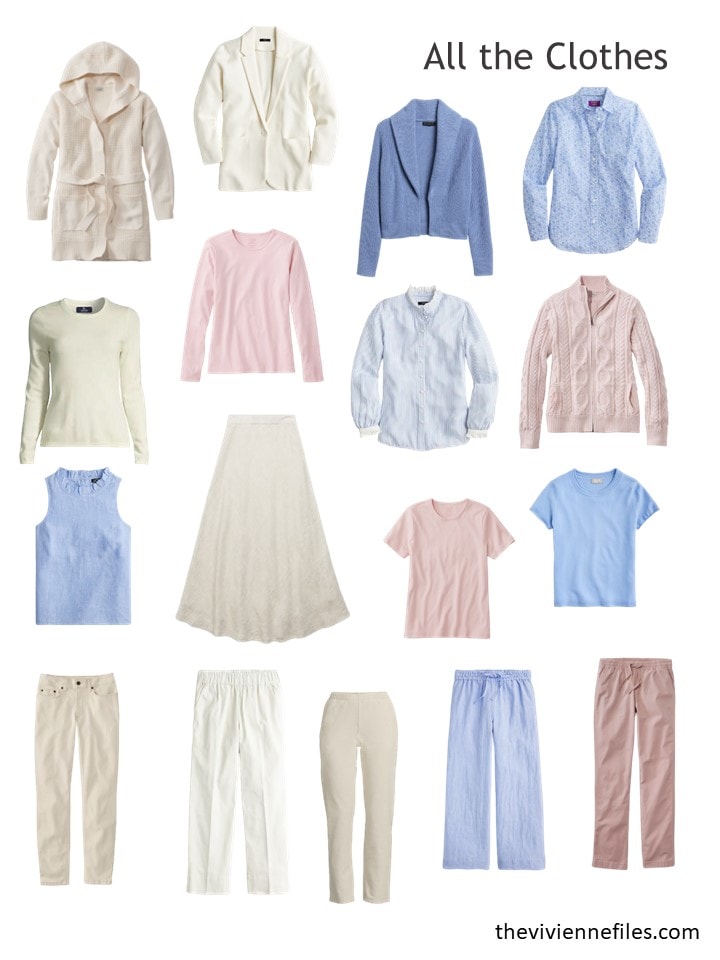 Her accessories are a soft and feminine delight: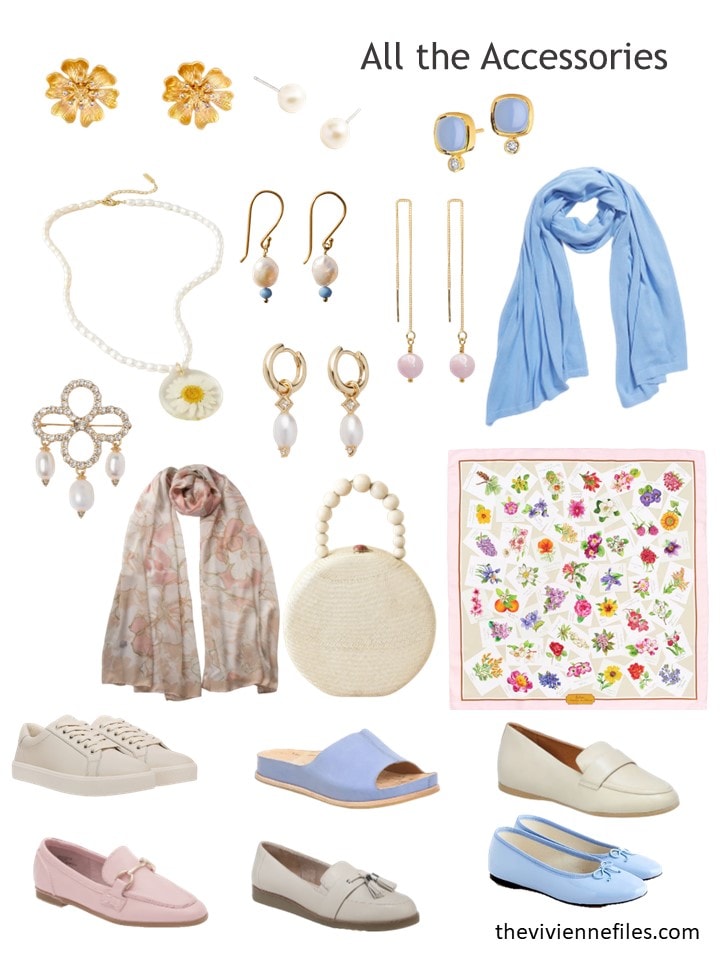 Her new outfits show that even an unusually light and delicate wardrobe can be versatile: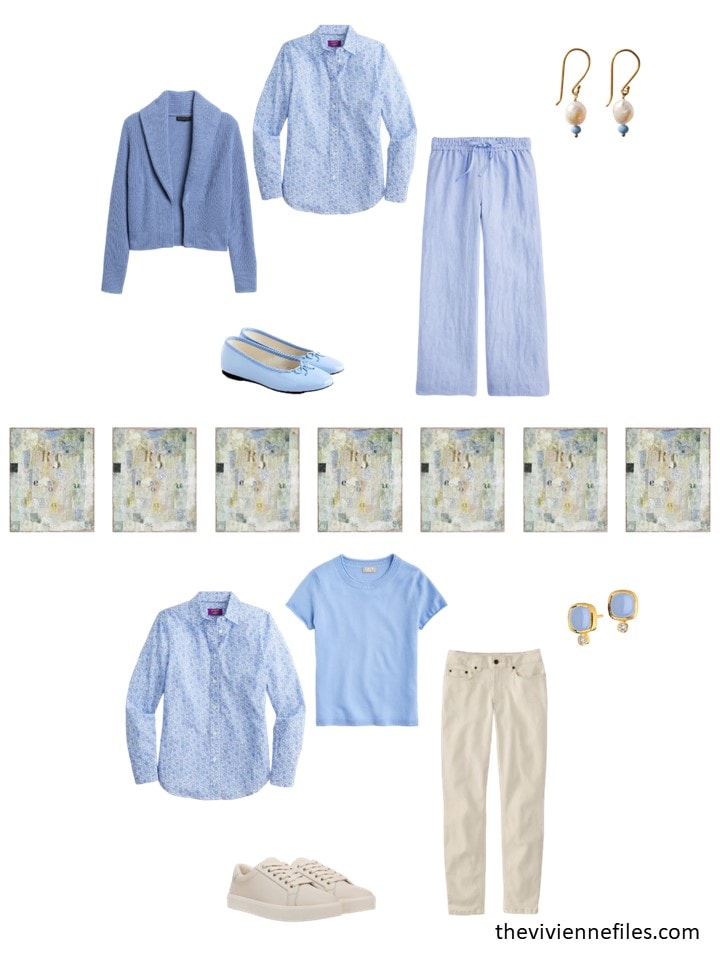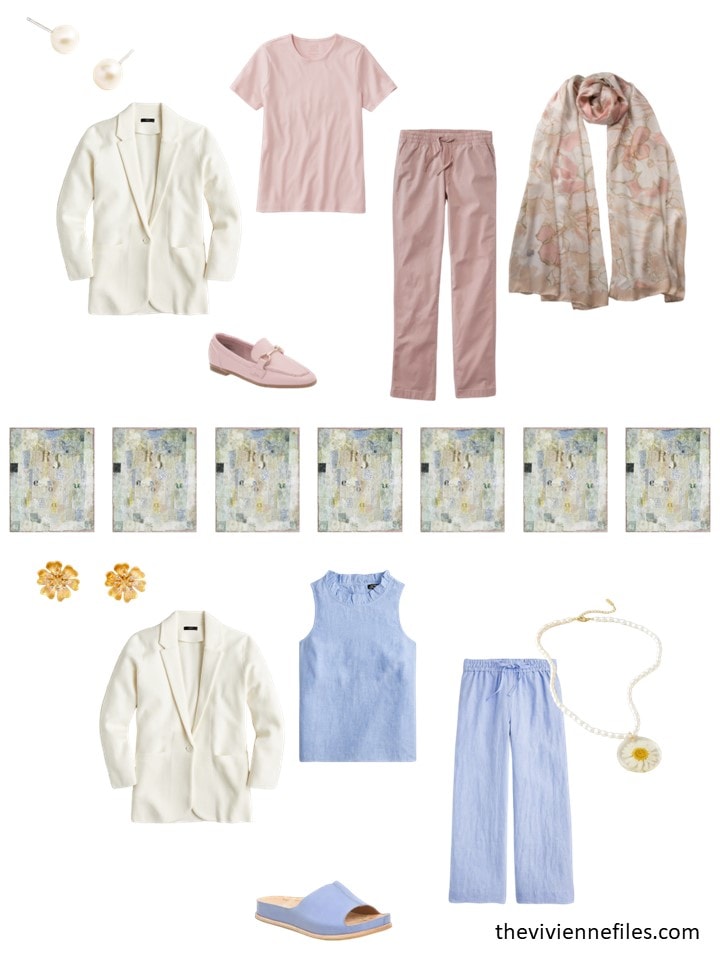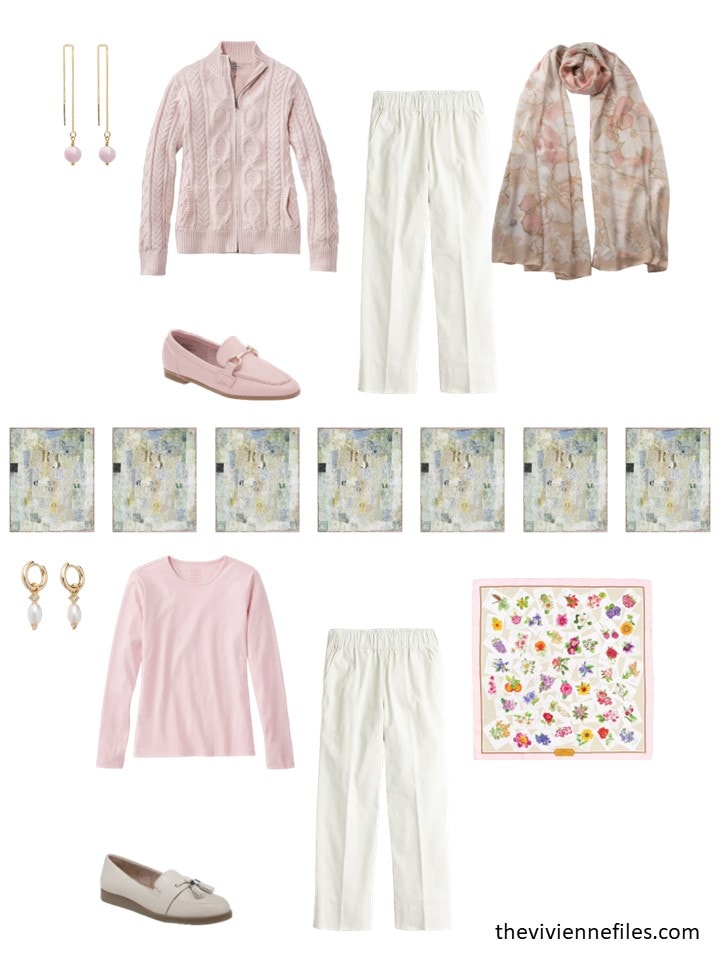 Our second heroine made a pretty big decision about her wardrobe this month!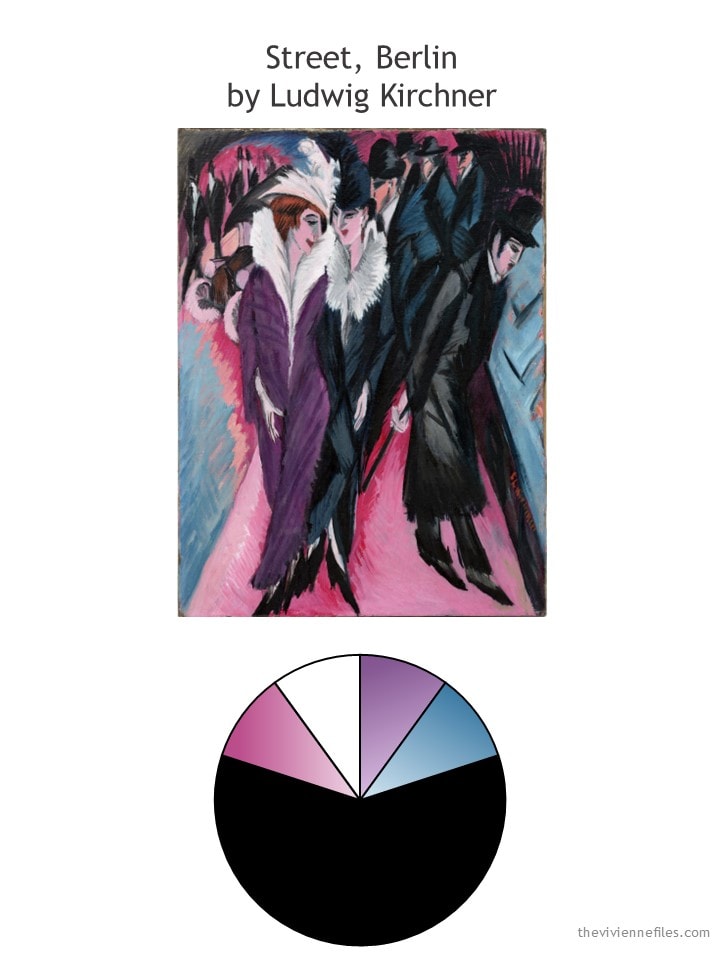 The main character in her inspiration painting is wearing what appears to be a pretty dark purple coat. This is NOT a color that's easily found in warm weather! So our heroine has decided that lighter shades of purple will be perfect alright for a few new things…
This is the kind of choice that each of us gets to make when we choose our wardrobe color palette – how flexible are we going to be with these colors?
If it means that you get to wear this lovely wisteria, I'd vote in favor of flexibility!
I actually wore Eileen Fisher wisteria silk for my wedding…
How do her new purchases look within the context of her wardrobe? I feel that one's wardrobe should look at least somewhat like an ensemble of relatives, if not siblings!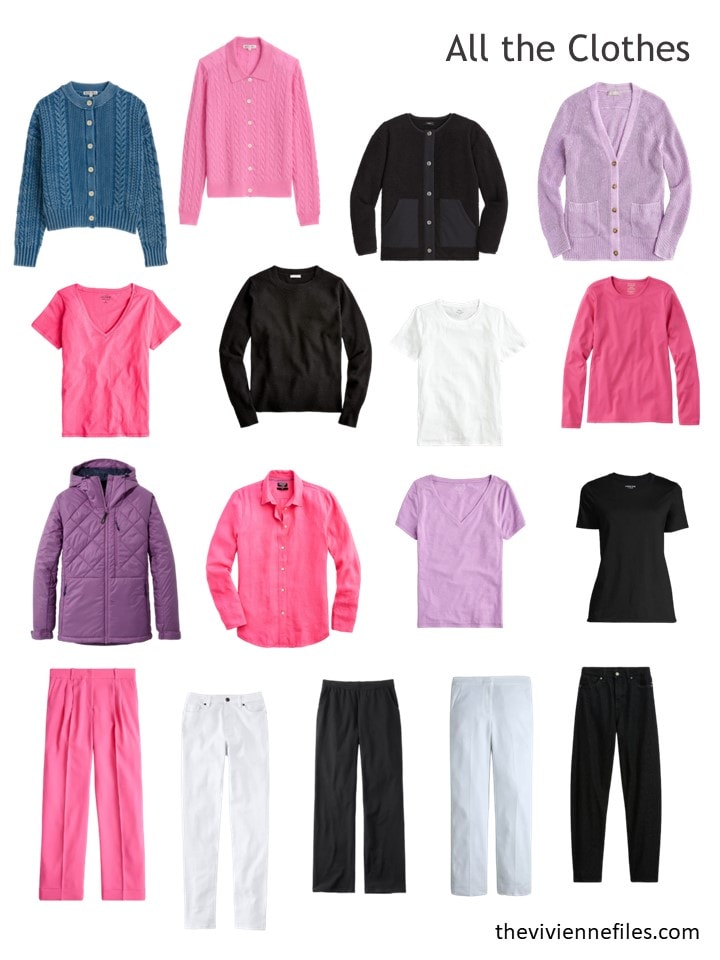 Her accessories are great – I love accessories though, so I pretty much love them all!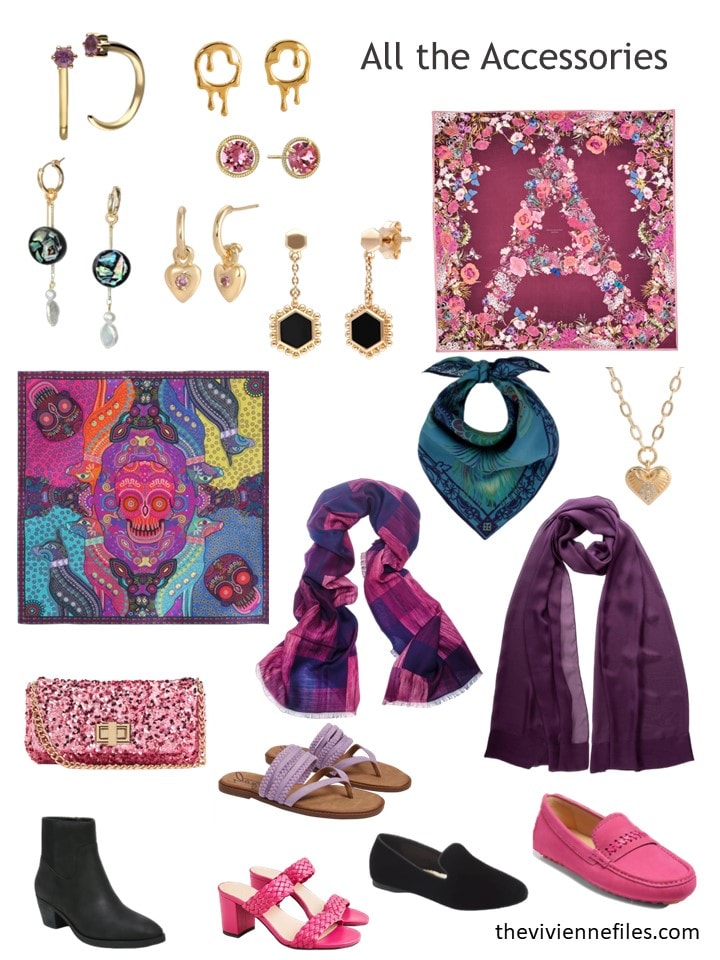 The real test of branching out in your color palette is seeing if new purchases (or potential new purchases) add to your wardrobe flexibility or just give you 1 new outfit: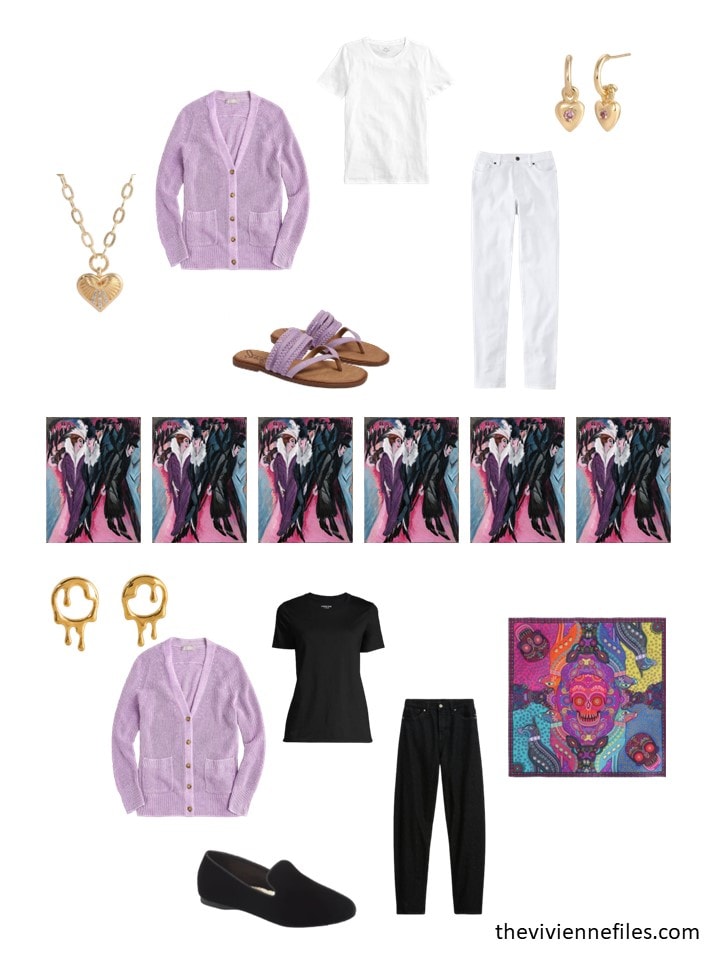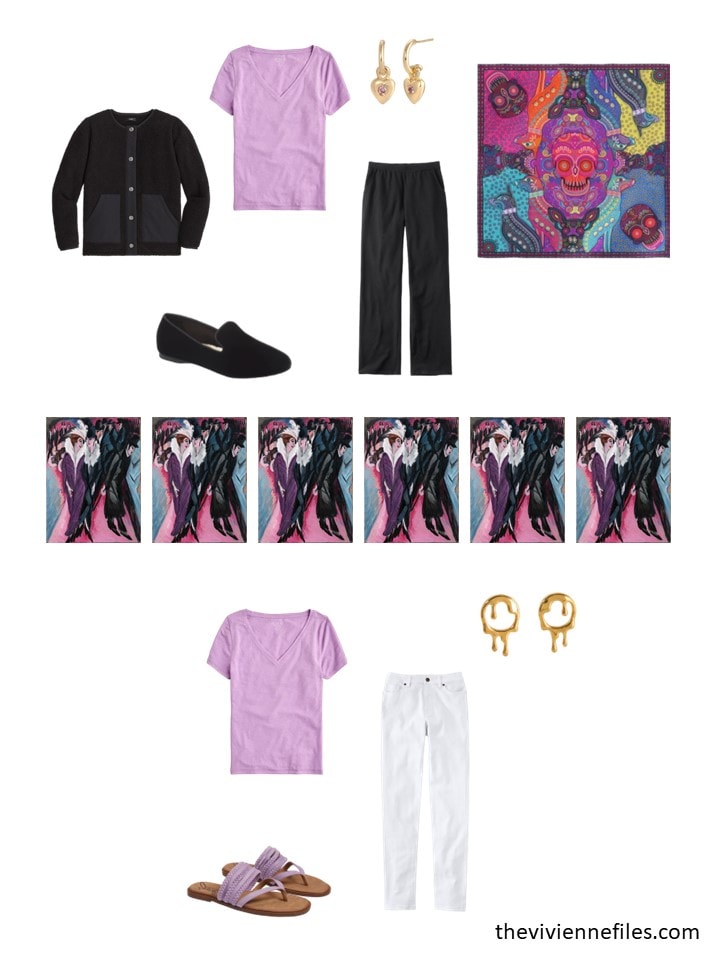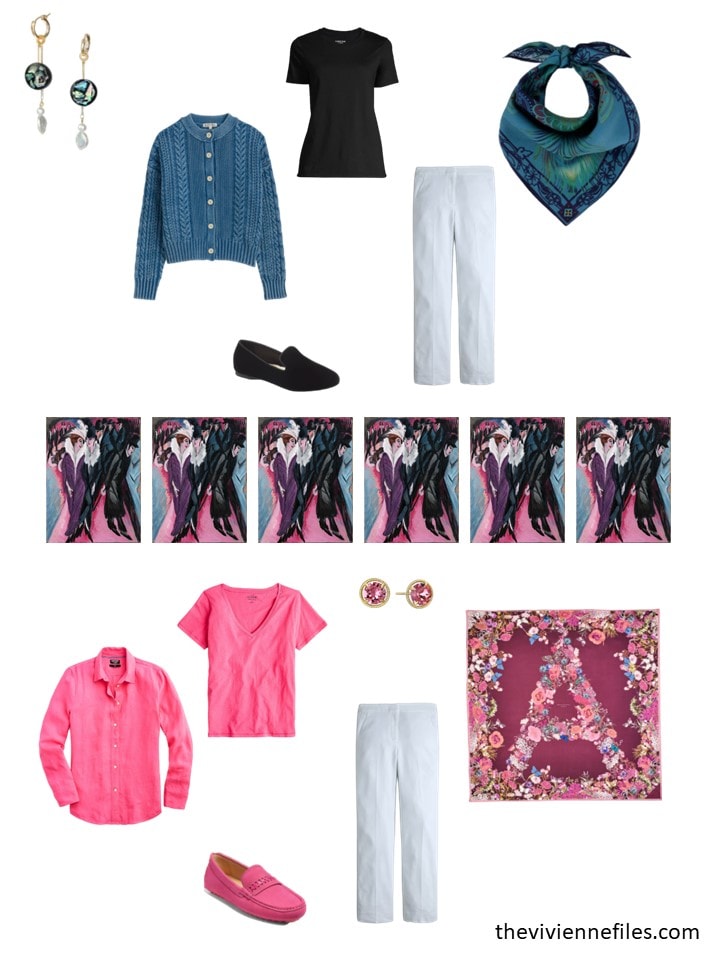 Our last heroine is the most disciplined of all – her wardrobe is a pretty tight grouping of colors from cream to brown. I can envision her deciding to shop (maybe one a month), and thinking "I could use a summer dress, and maybe a top and pair of shorts…" and then buying this…
and then not thinking about shopping until she needs something else, and not having to think terribly much about getting dressed, either!
I love the "getting dressed in the dark" flexibility of this wardrobe!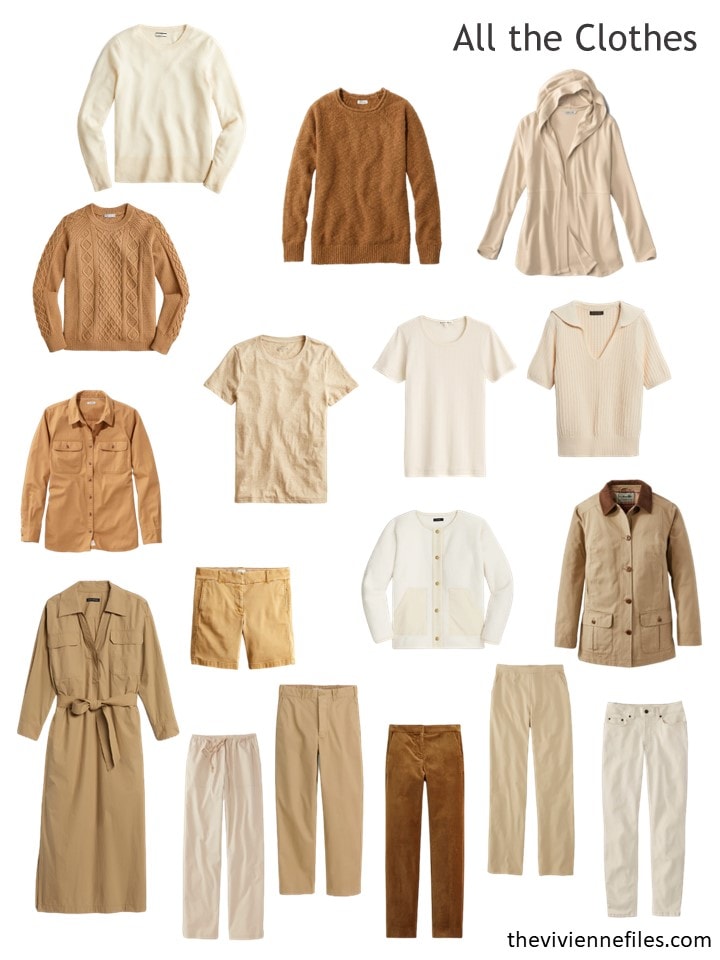 Her accessories are equally versatile! And notice that this month I added the pearl pendant that matches earrings that she has owned for a while. There's no rule against matching jewelry…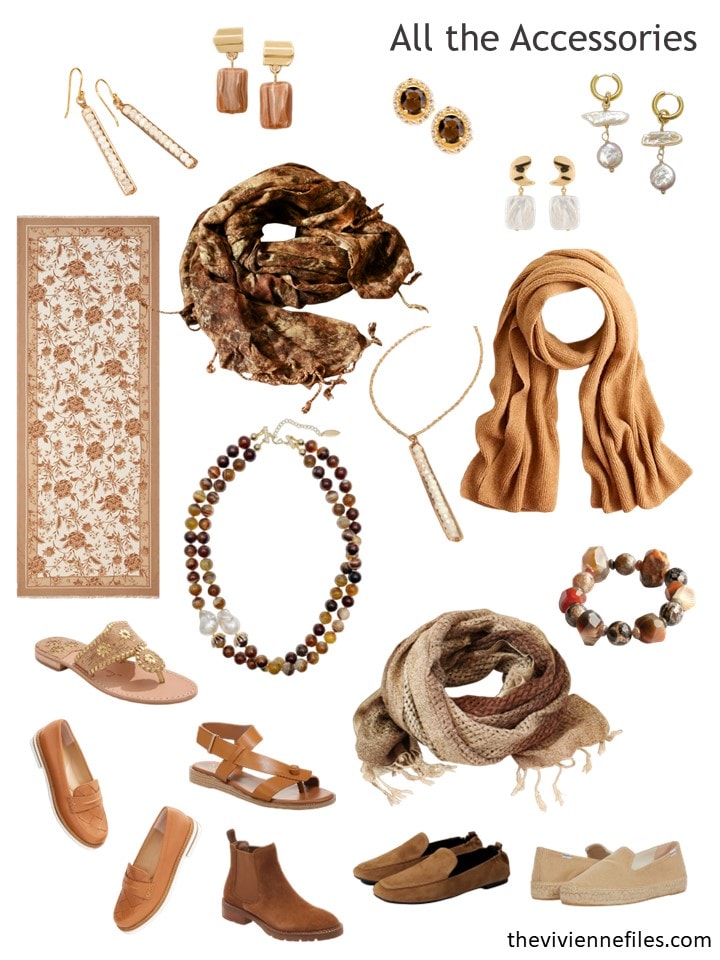 Of course she can wear her new garments a ton of different ways!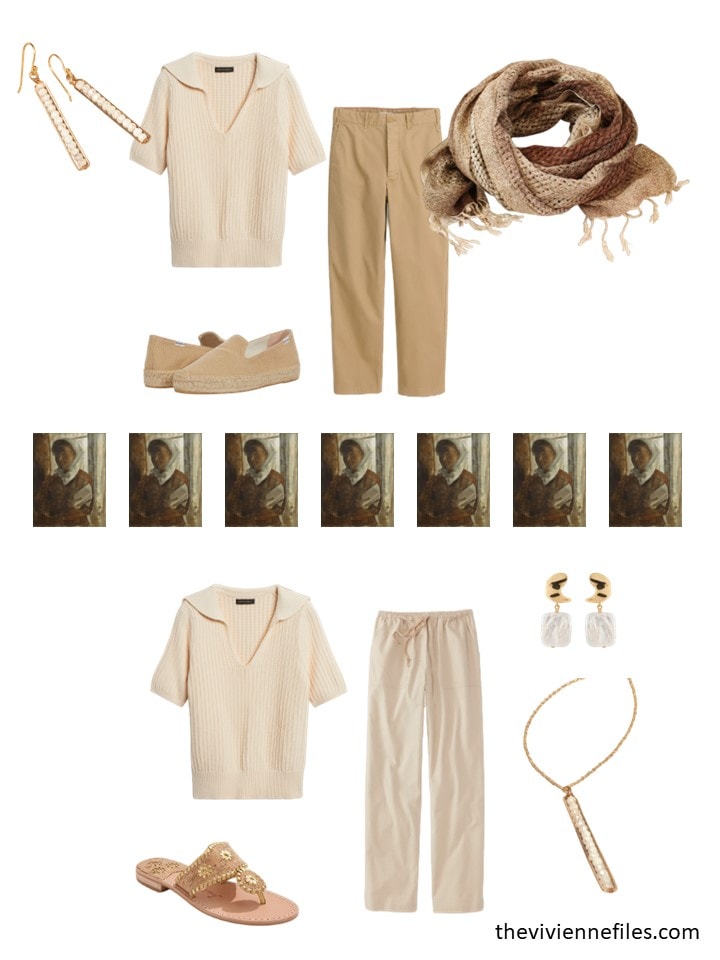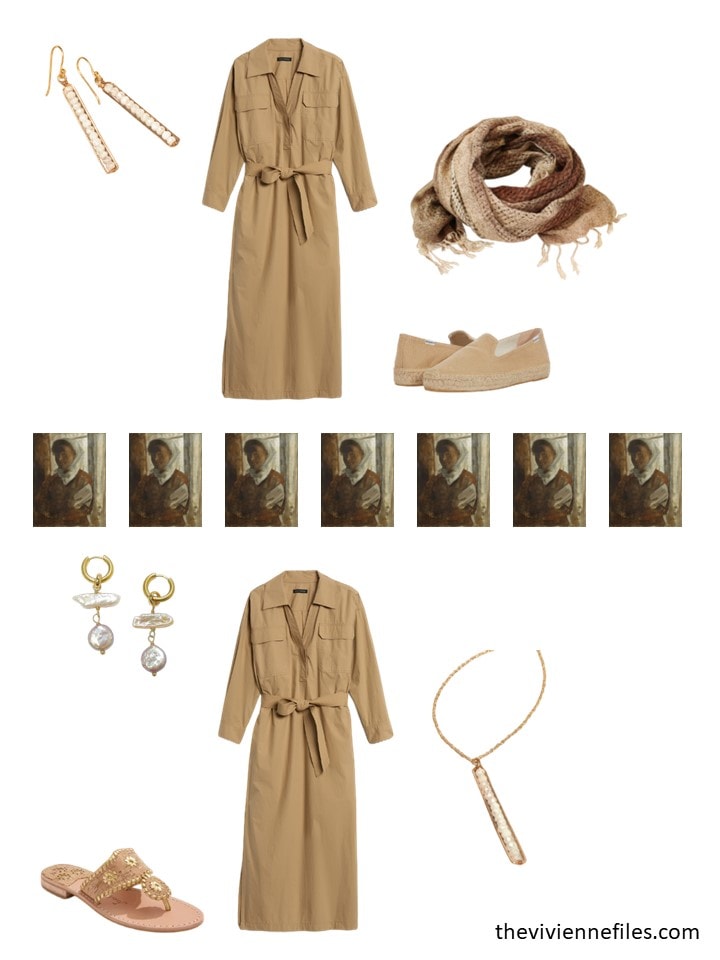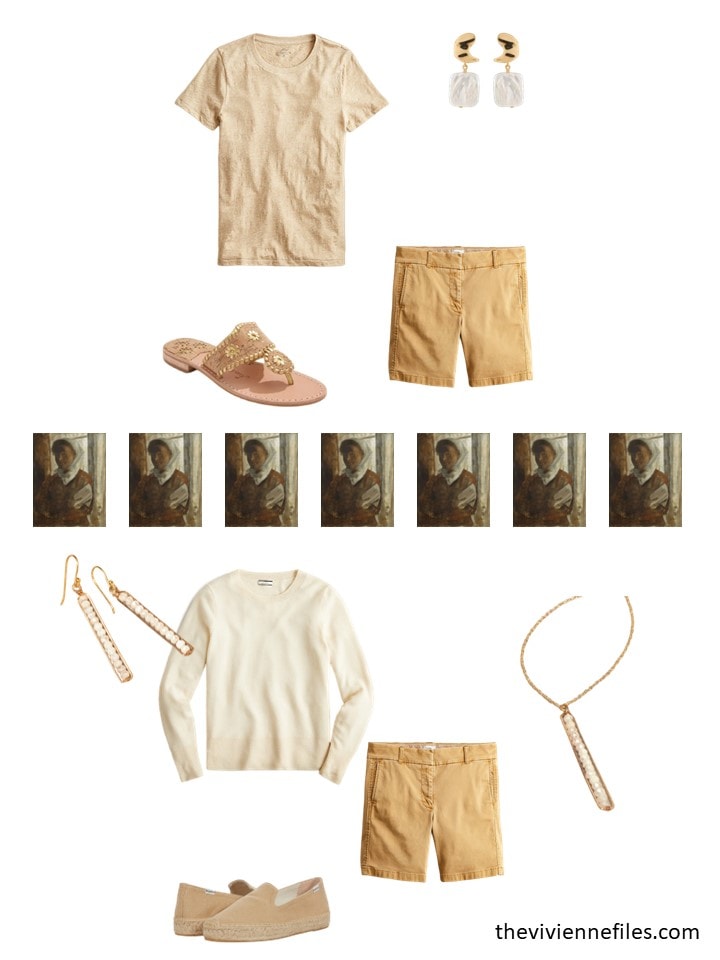 This month, I must admit that I really love the effortlessness of the last wardrobe; picture a woman with warm coloring, who always echoed her coloring in her outfit…
love,
Janice
p.s. It's not exactly 10 years ago, but it's still interesting to think about why we don't wear our very favorite clothes more often.…