January 2, 2023
Well THAT was weird to type…
Our six heroines all decided that they wanted to go shopping to augment the TWO garments with which they started our year-long adventure.
If you have something specific in mind that you want to buy, this is a difficult time of year to shop; lots of stores are sold out of all of the really nice things, and much of what's left is only available in a limited number of sizes.
But our heroines know that places like L.L.Bean will ALWAYS have a good assortment of timeless, classic garments. When you have very few clothes, buying trendy things is silly!
Let's visit our heroines and see what's up!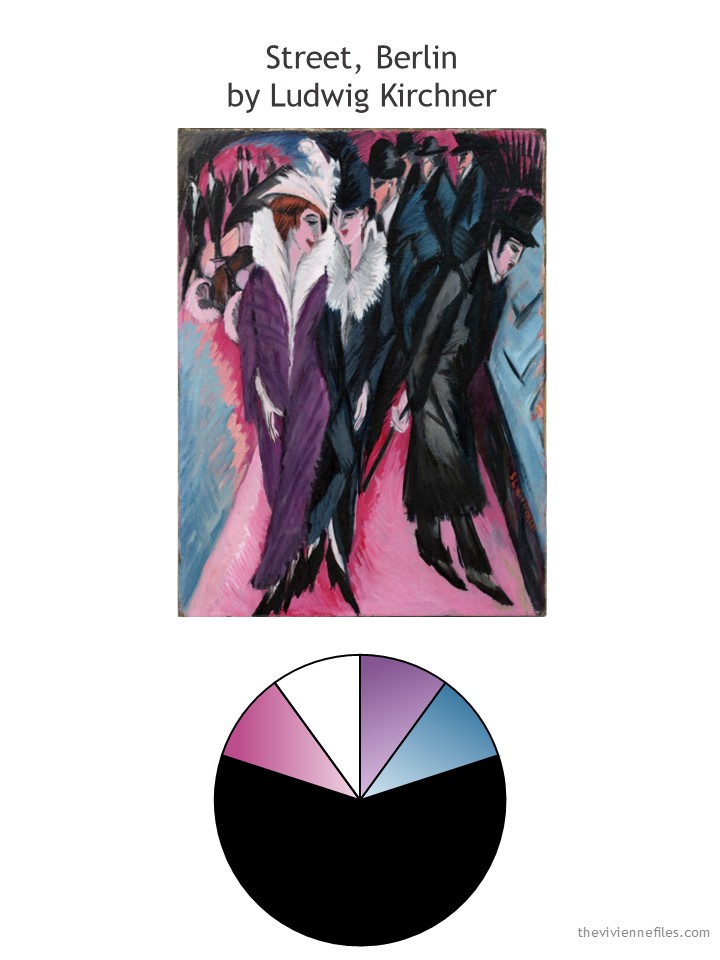 First up she thought that a black jacket would make sense. Being the iconoclast that she is, she really wants WHITE jeans. Yes, for winter. Sure she can't wear them when it's slushy, but she doesn't care!
A matching tee shirt and loafers? Why not?
Here's what she already had:
At this point, her 5 garments are a tidy capsule; with the addition of a tee shirt or 2, one could travel for a long weekend with no trouble with this wardrobe!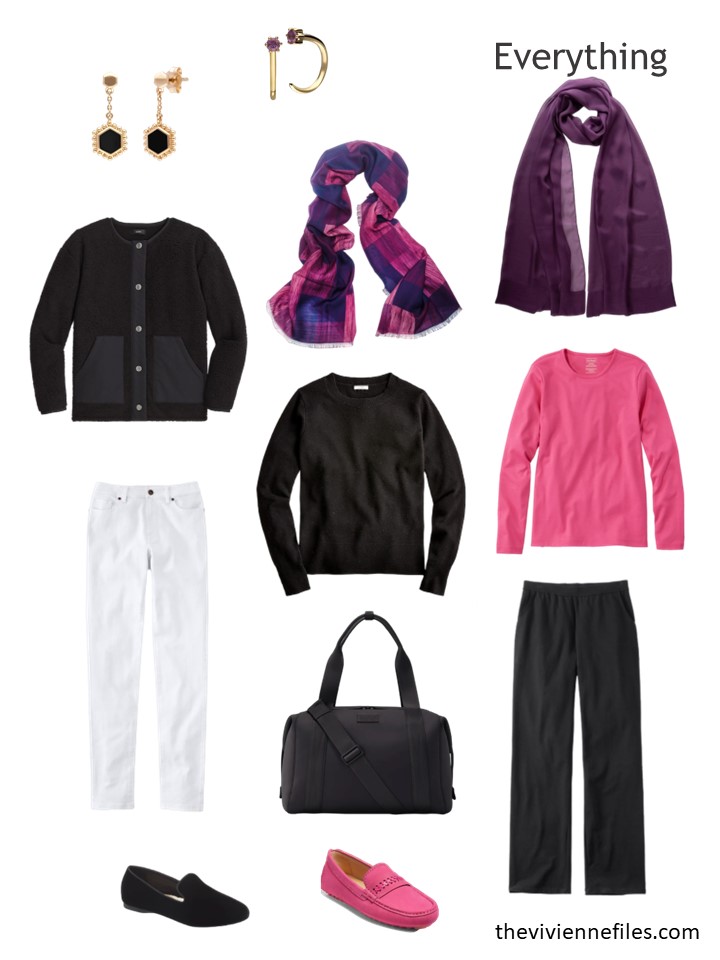 Our next heroine sticks to softly blended warm shades of brown, café au lait and ivory: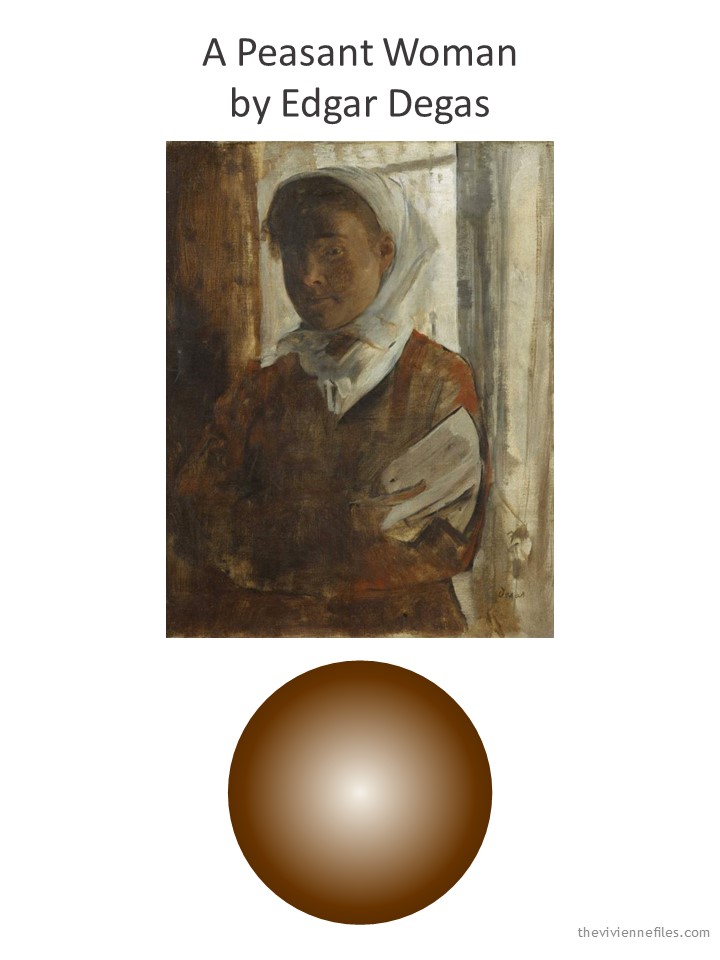 How often can you find a sweater, scarf and loafers that go together SO well? And yes, this is the same jacket as her friend above bought…
She started with an ivory sweater and café latte velvet pants:
This is already wonderful!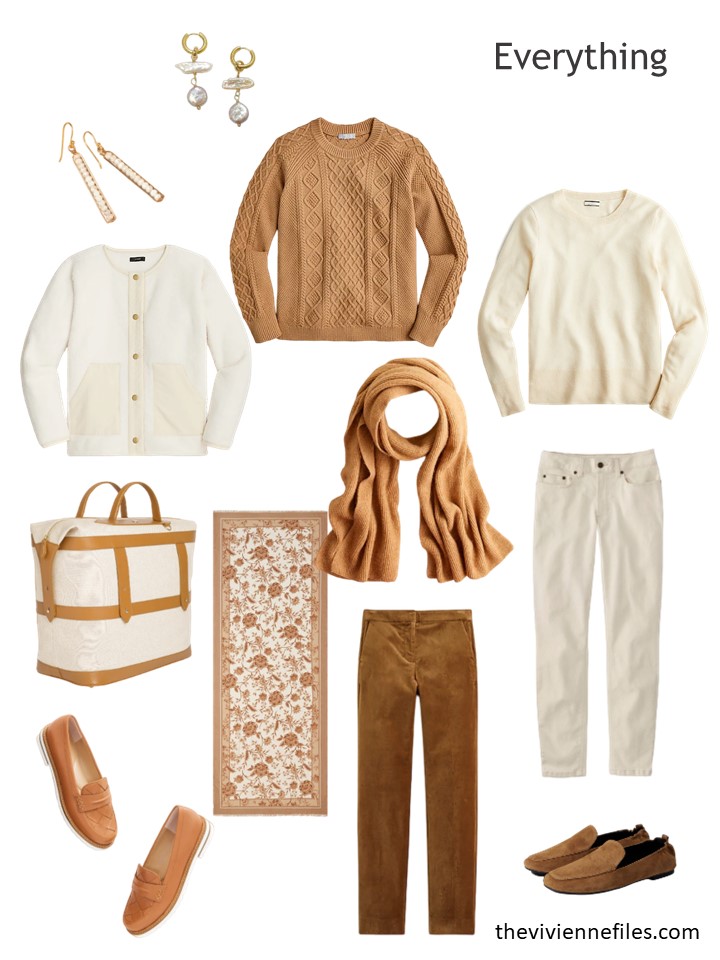 What a softly evocative painting, and color palette: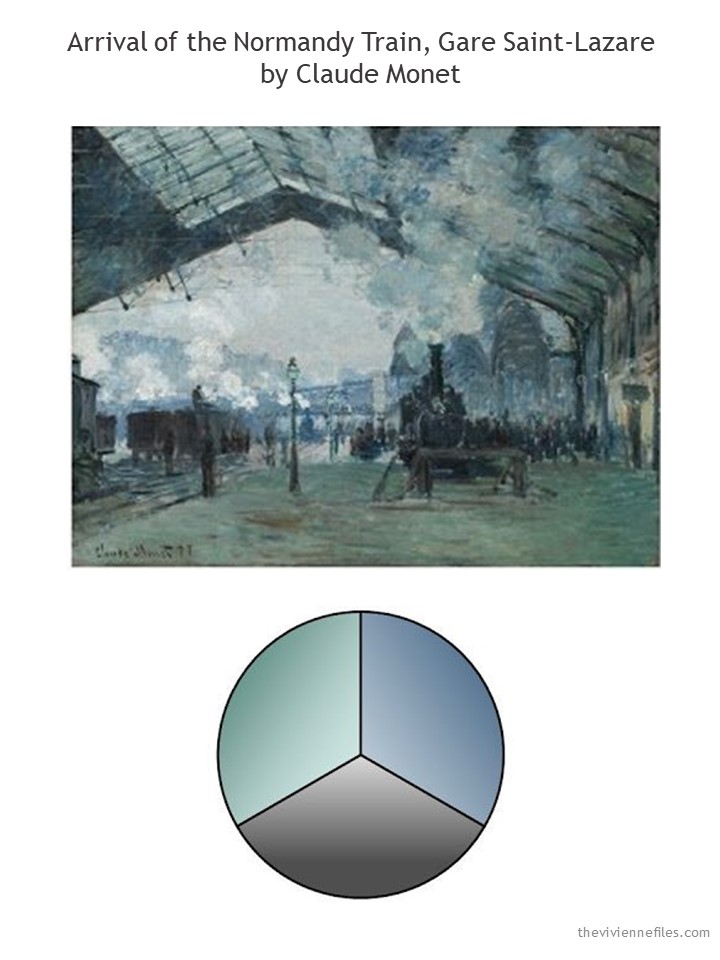 This heroine could go NO further in her wardrobe planning until she got some denim!
Her starter core of grey is perfect with her new additions!
This is clearly the wardrobe of a heroine who is casual, but has a clear vision of what she loves: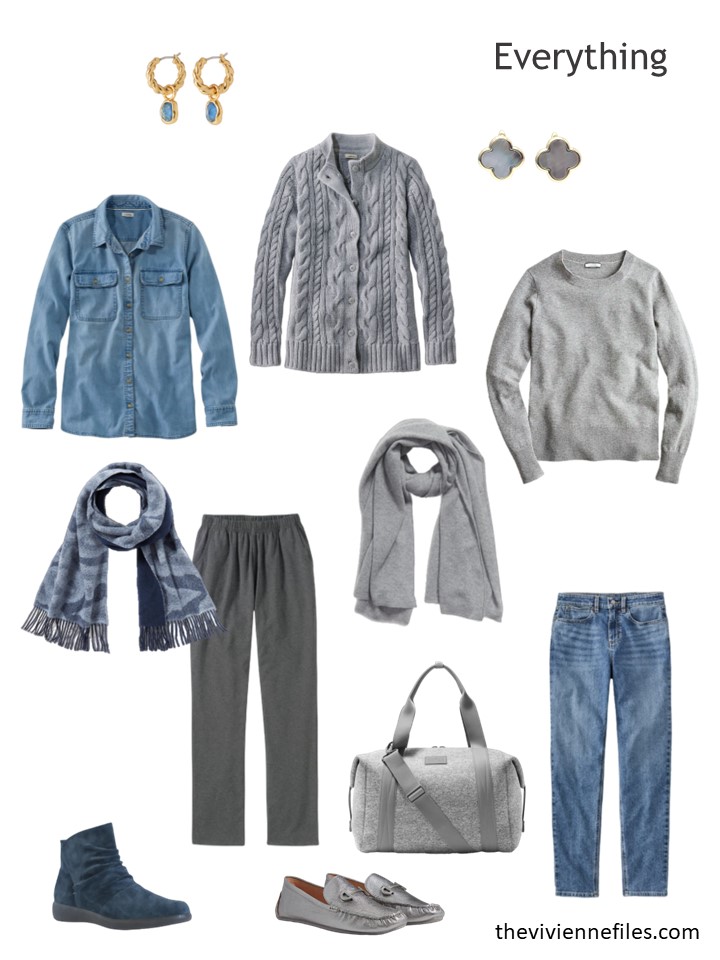 Our next heroine is inspired by this painting – it IS inspiring!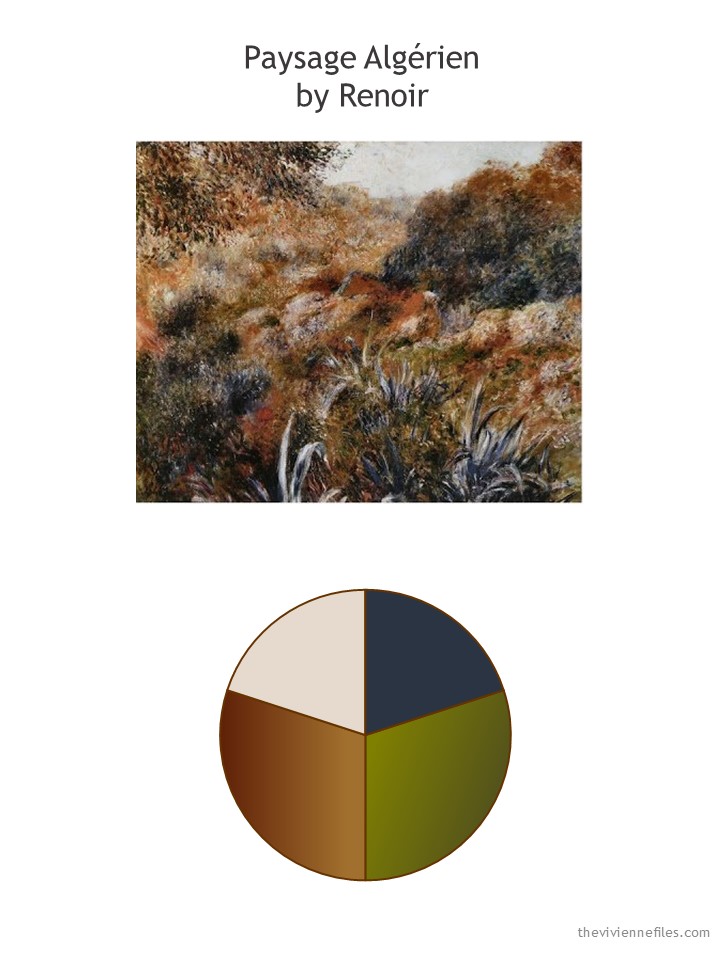 Warm navy and a shirt in a color they call "barley." I've never seen barley this color, but whatever…
She had started her wardrobe with rust and natural, and the BEST weekender bag you've ever seen…
This just feels like walking into her favorite painting, doesn't it?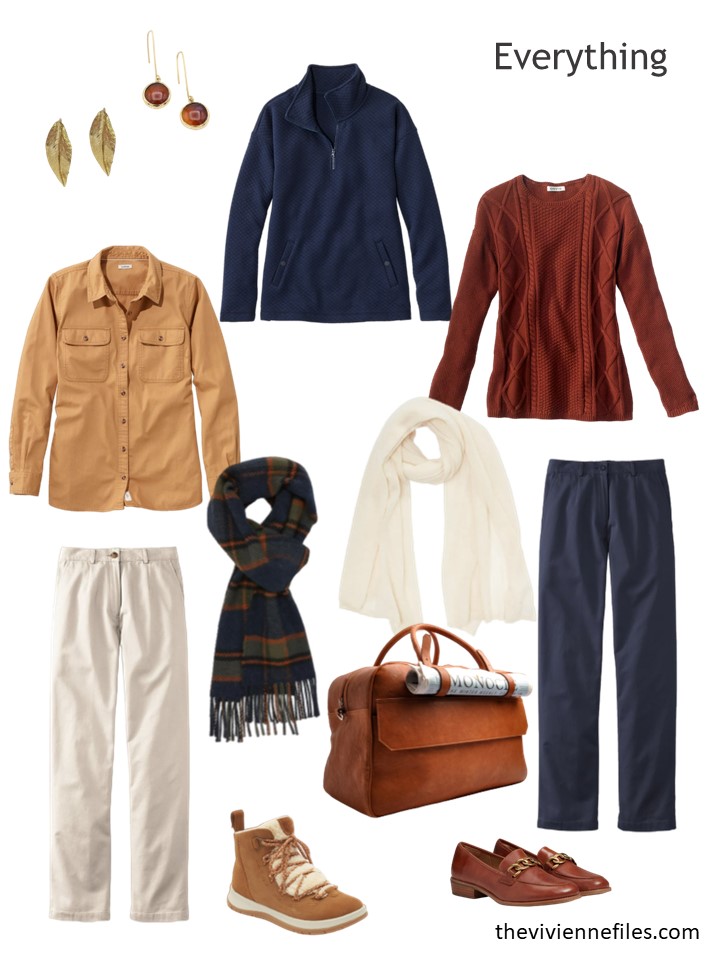 Our next heroine is an interesting woman… Not everybody would find their style inspiration in a Rothko painting!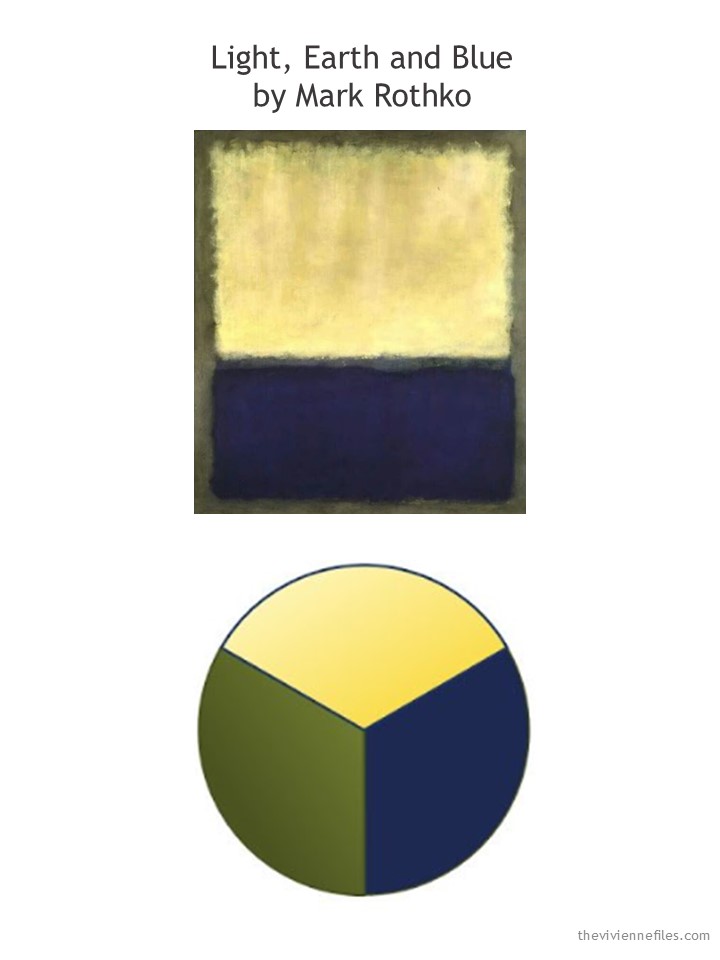 Her shopping didn't result in a clear-cut outfit; she doesn't care!
The few items with which she started will get lots of use when combined with her new purchases:
You can just tell that this is going to be a wardrobe like we haven't seen before!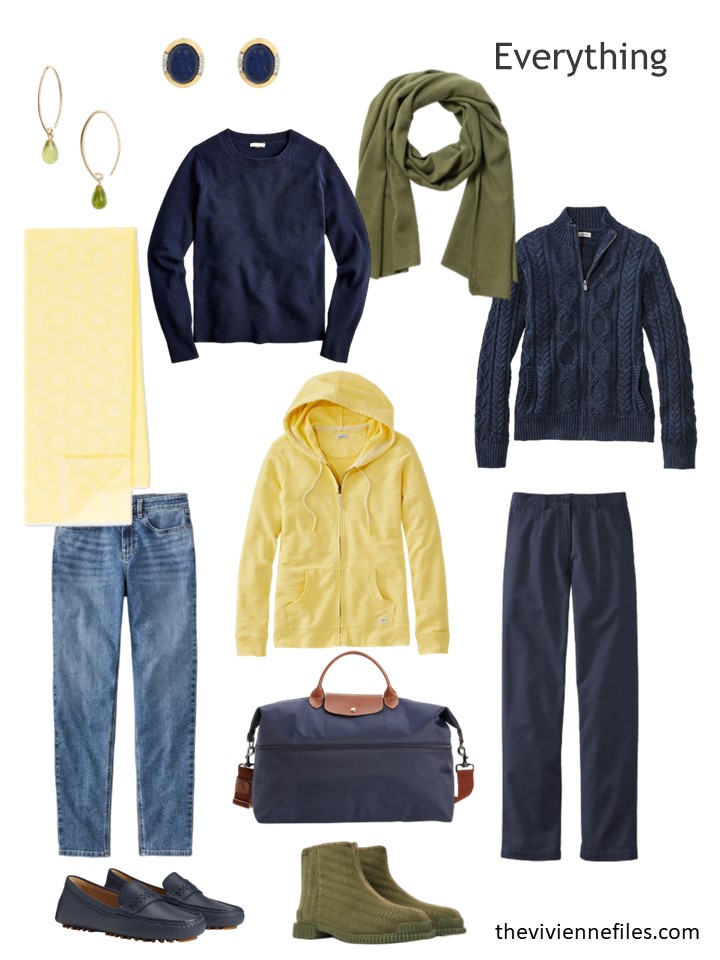 Our next heroine is inspired by the subtle softness of this: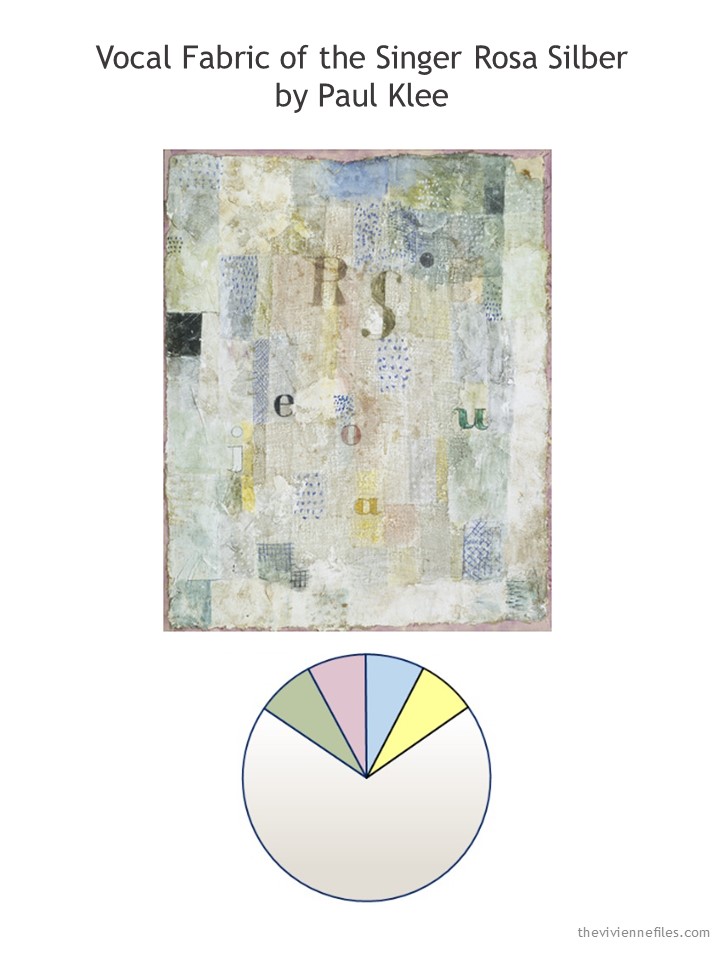 When she found all kinds of pink things available, she was thrilled!
Especially the loafers, eh?
We can already get the feeling that this heroine doesn't worry about laundry…
Ah, such prettiness!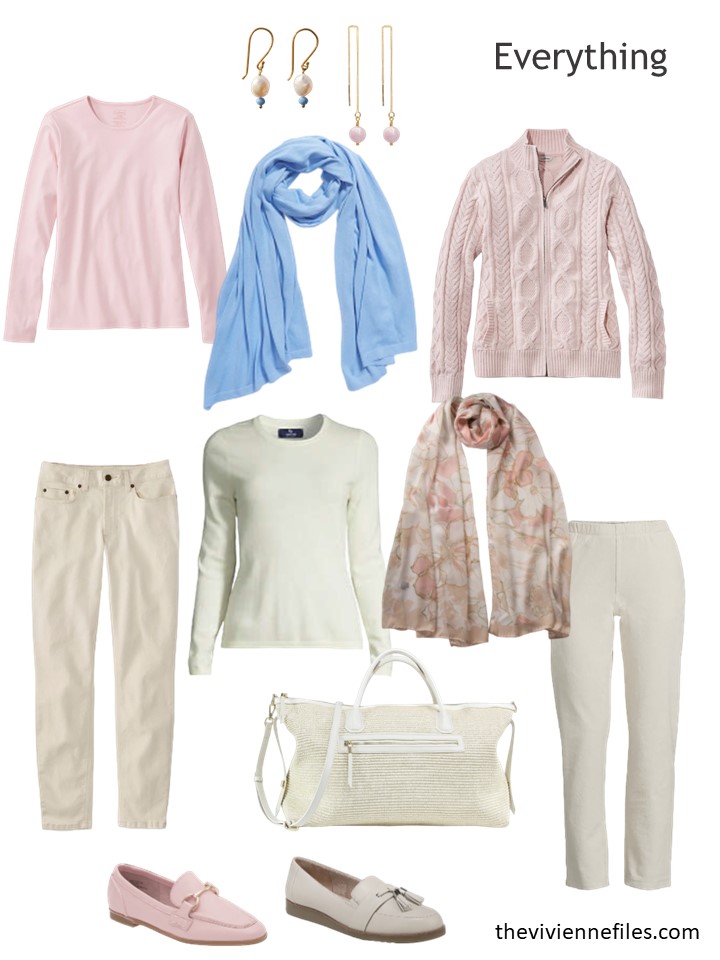 It's hard to reach any conclusions when you've only got 5 garments and 7 accessories, but I suspect that our heroines' personal styles will become more and more clear as time passes…
love,
Janice
p.s. Six years ago, we were combining "autumn leaf" colors with neutrals, testing if we could wear unflattering colors with our favorites…