September 1, 2023
It seems as if ALL of the children in the Northern Hemisphere are back to school! This time of year always makes me want to pull on a sweater and corduroy pants, some short boots and a lovely wool scarf…
Soon enough for cool weather!
Let's get started…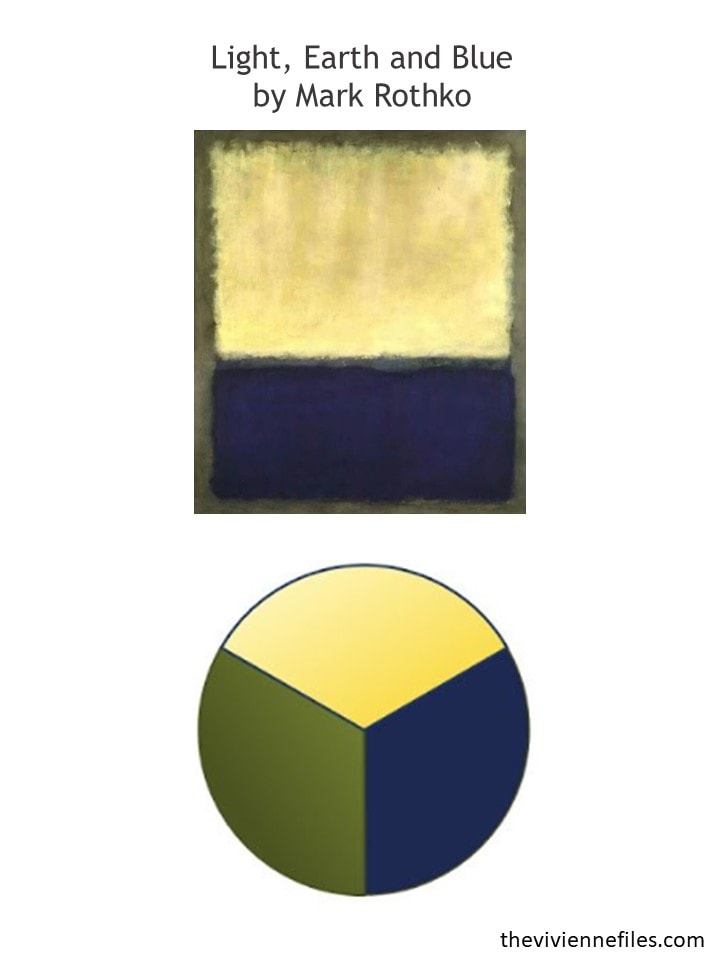 This heroine found herself last month with a 26-piece wardrobe; most of us could manage for quite a long time with that many clothes, if they were for the right weather…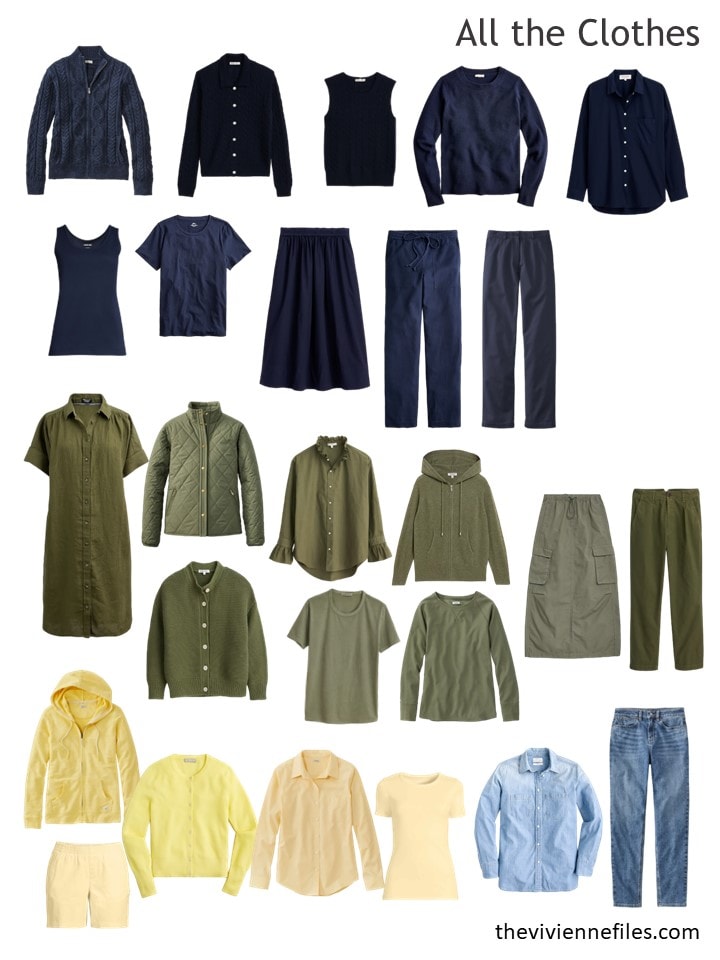 Our heroine clearly understands that she should grab yellow things when she sees something just right. She loves her navy cotton skirt so much that she would like to find another navy skirt to start to dress up for longer evenings ahead… She could certainly get a narrow skirt, but she's fond of the swishy feeling of a flaired skirt!
If she could find navy boots that she loved, she would buy them. But if she has to stick with olive, she will be just fine!
What she finds:
Here's how her wardrobe looks now – the same, just a bit more robust.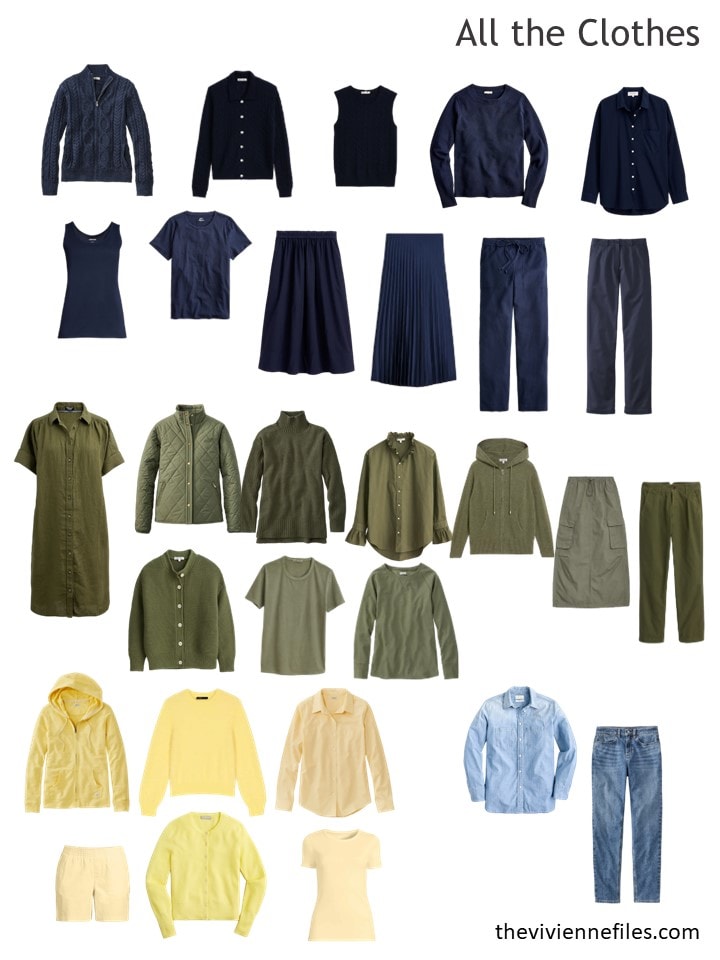 And her accessories are glorious – You get such a feel for her style from these things: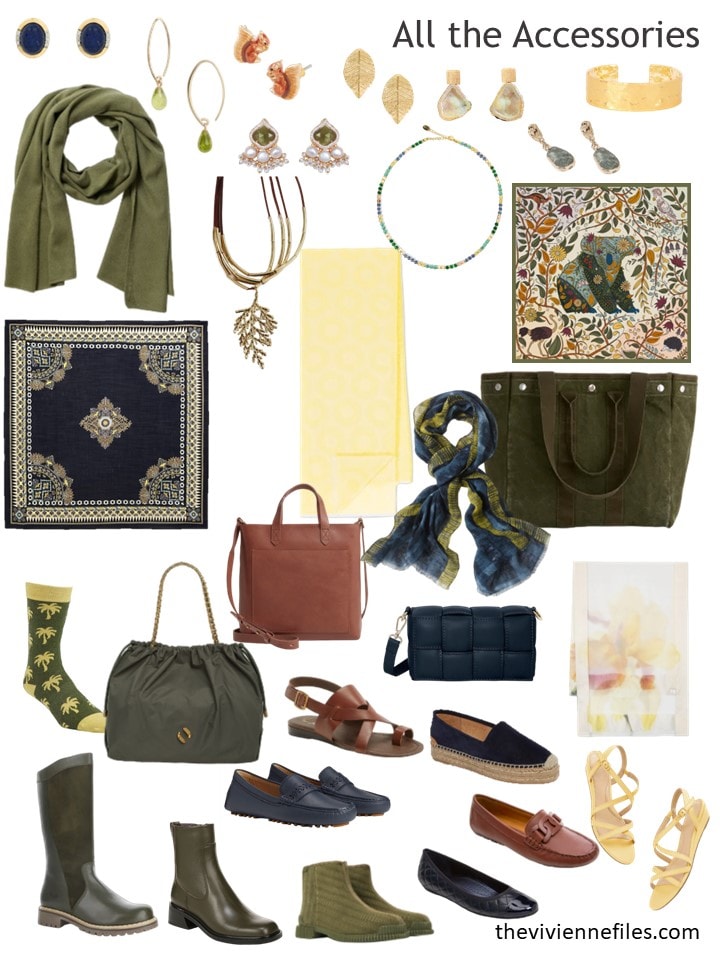 Let's see what she can now do with her new purchases: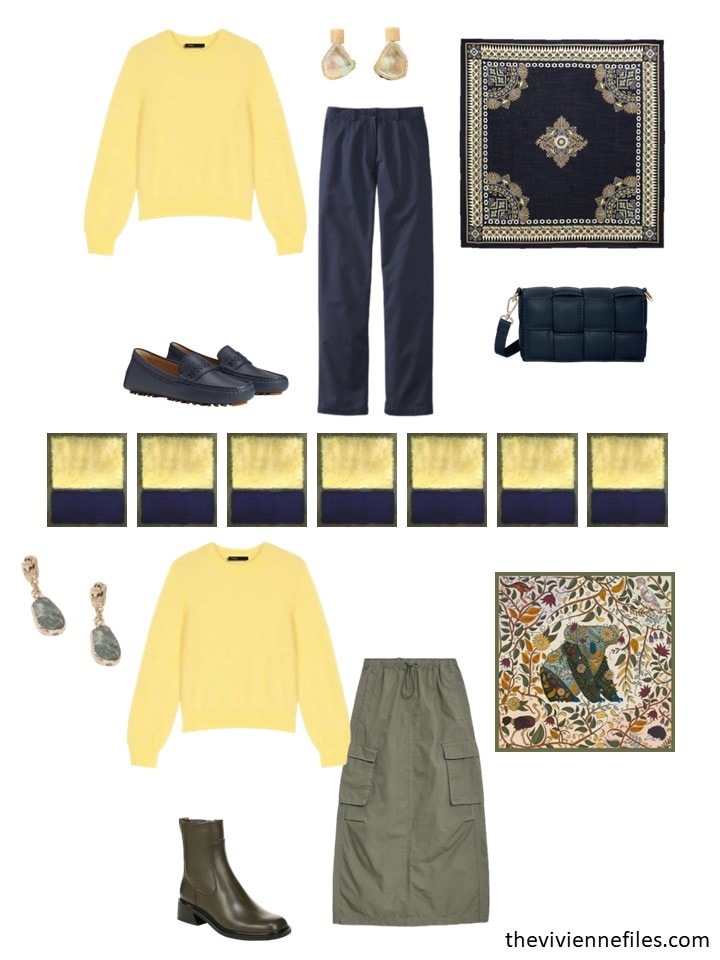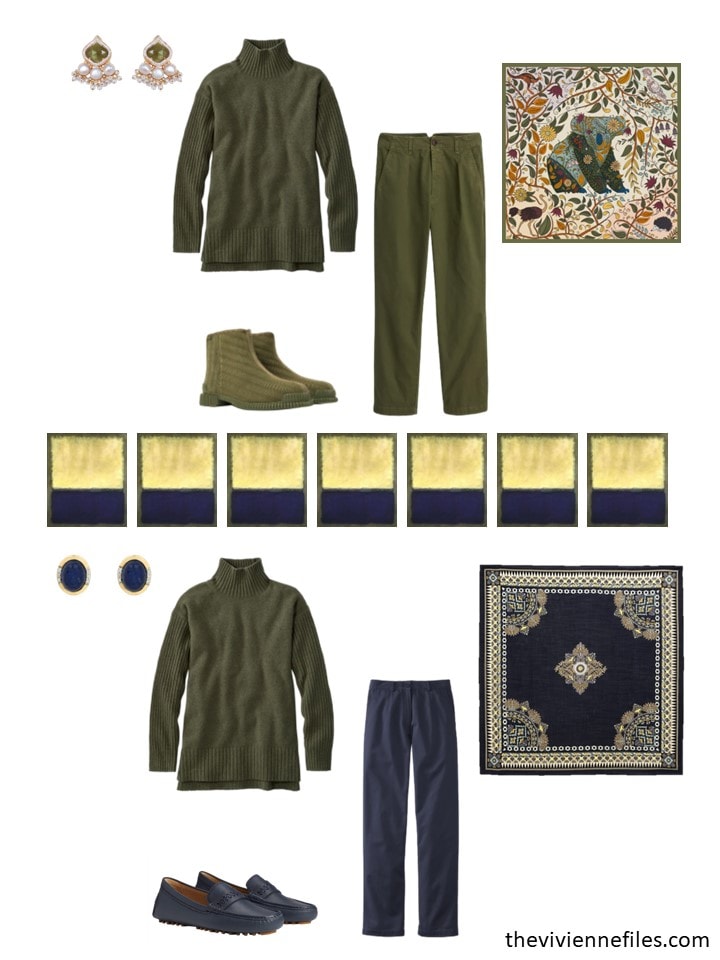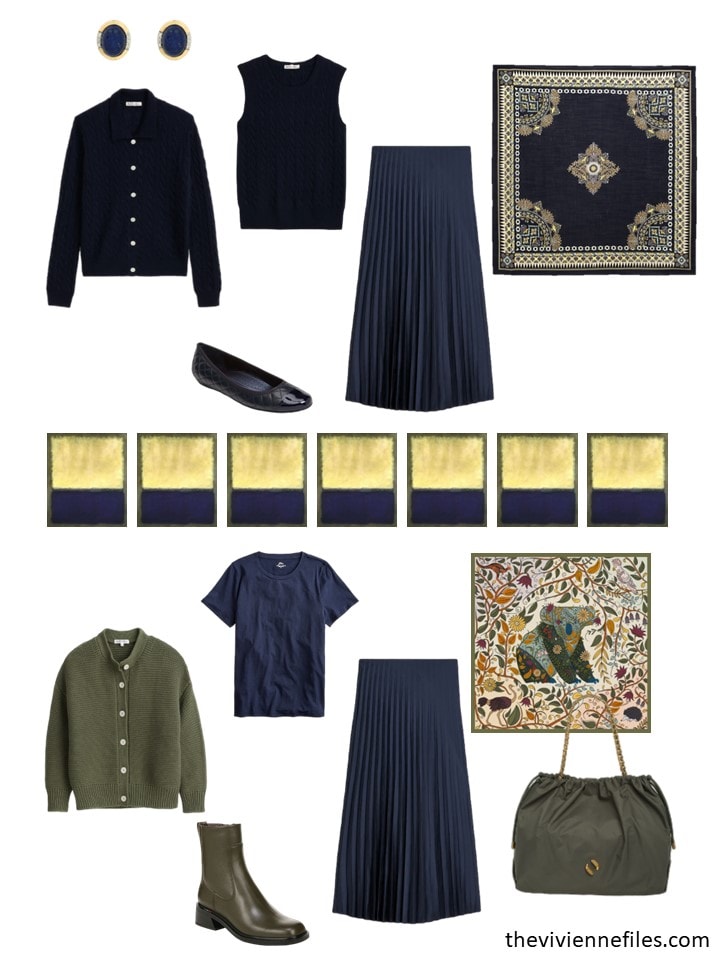 I don't look really great in yellow or olive, but I could still be tempted by this wardrobe!
Our next heroine is the fair (maybe white hair, rather than blonde?), warm-weather woman, inspired by this painting: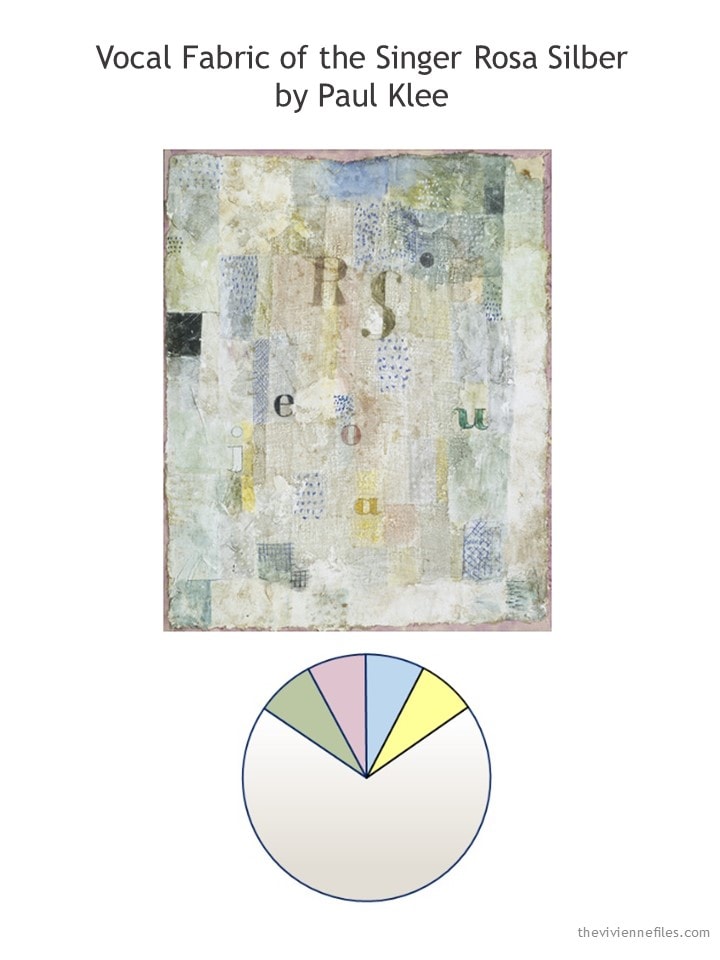 Her 26-piece wardrobe so far is a delight of pretty colors: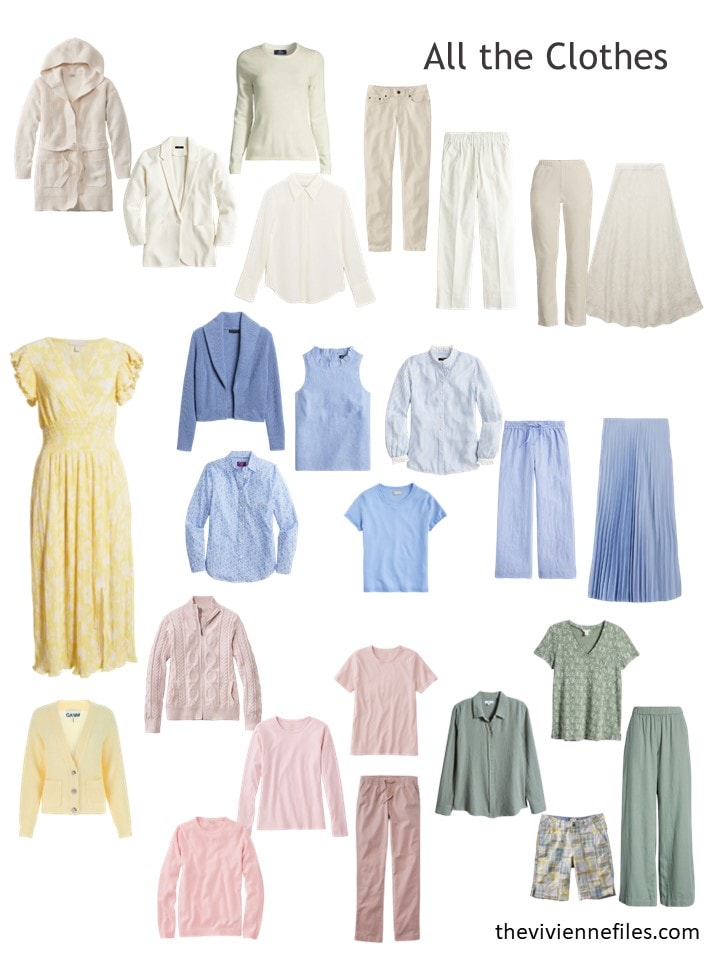 This heroine would really like another dress! She also doesn't have a simple, off-white tee shirt, which should be a work horse for her. And maybe a sweatshirt for cool evenings?
For accessories, she's just going to keep her eyes open for pretty things in pretty colors!
This is her month's shopping:
She now has a pretty wardrobe that offers her more options!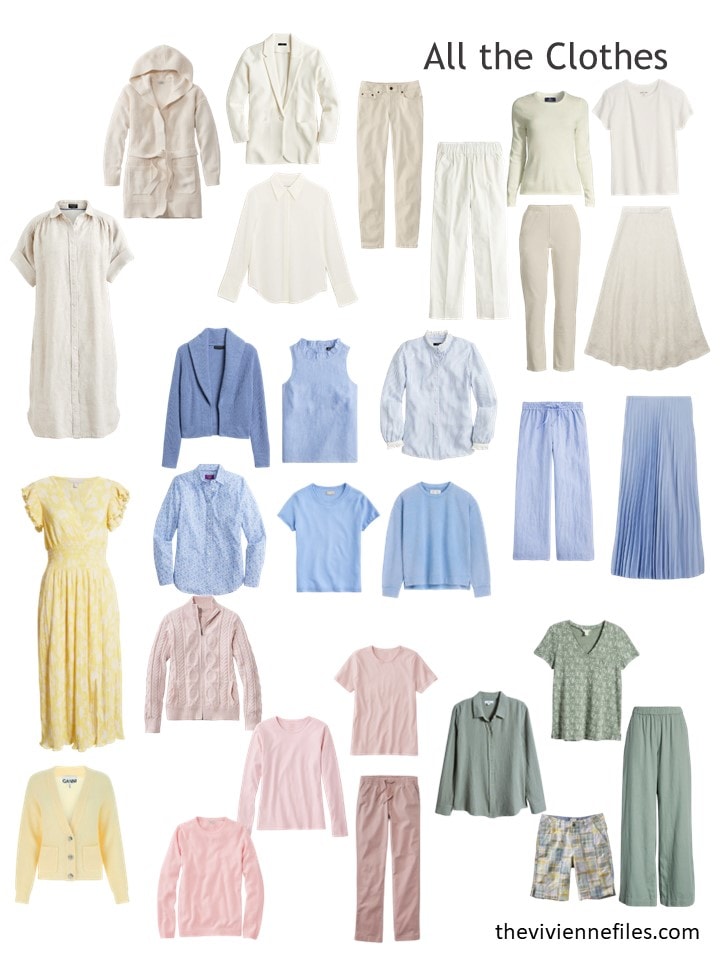 Her accessories are a feminine wonderland: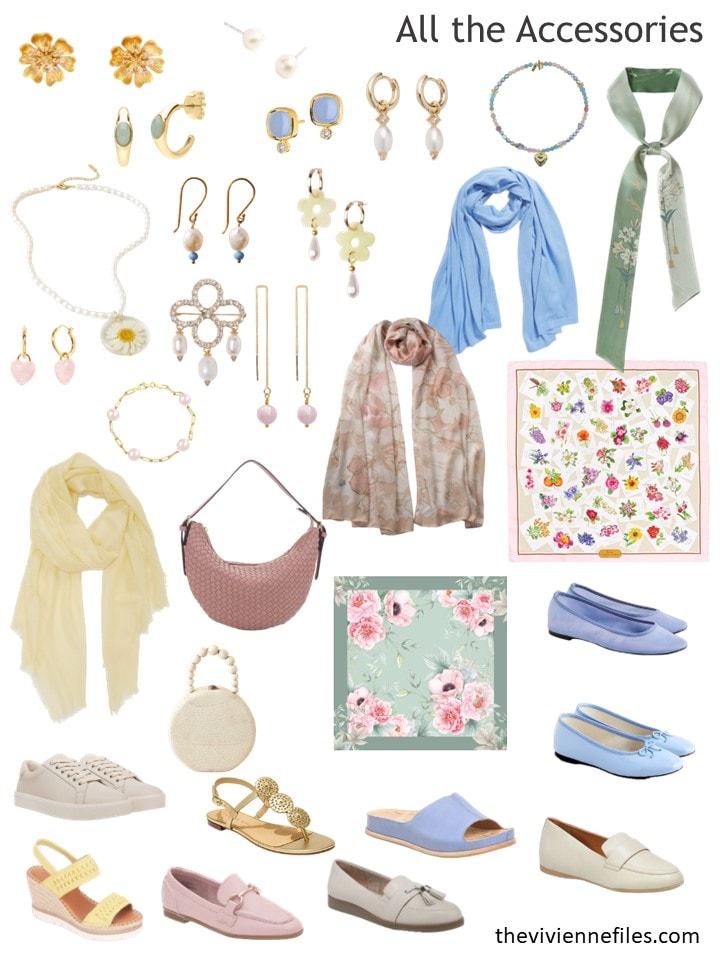 Her new options are many – this is just a sample: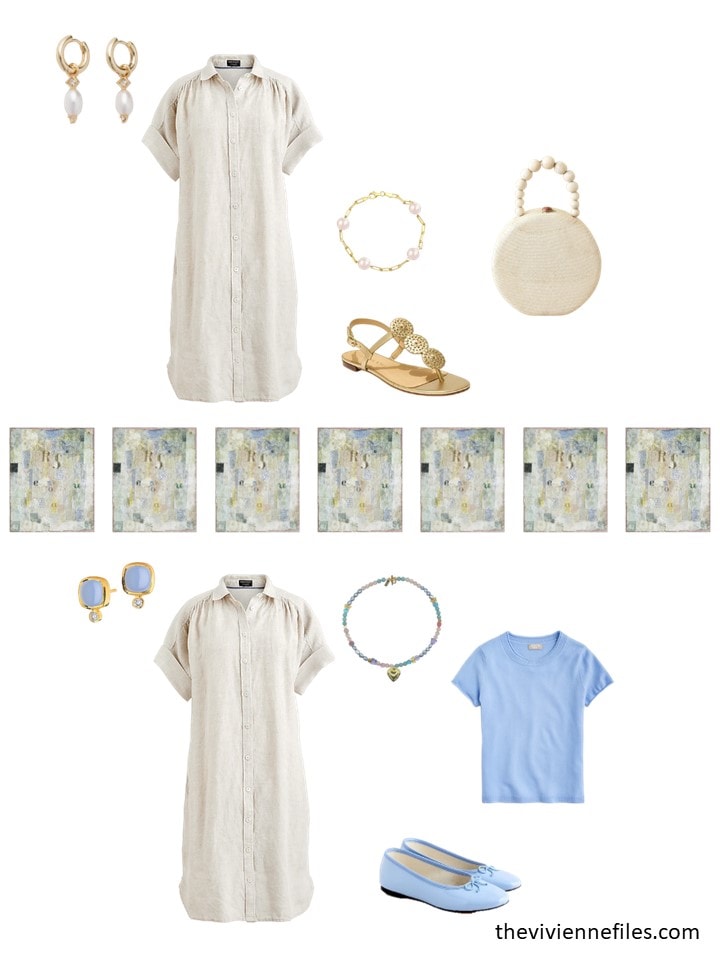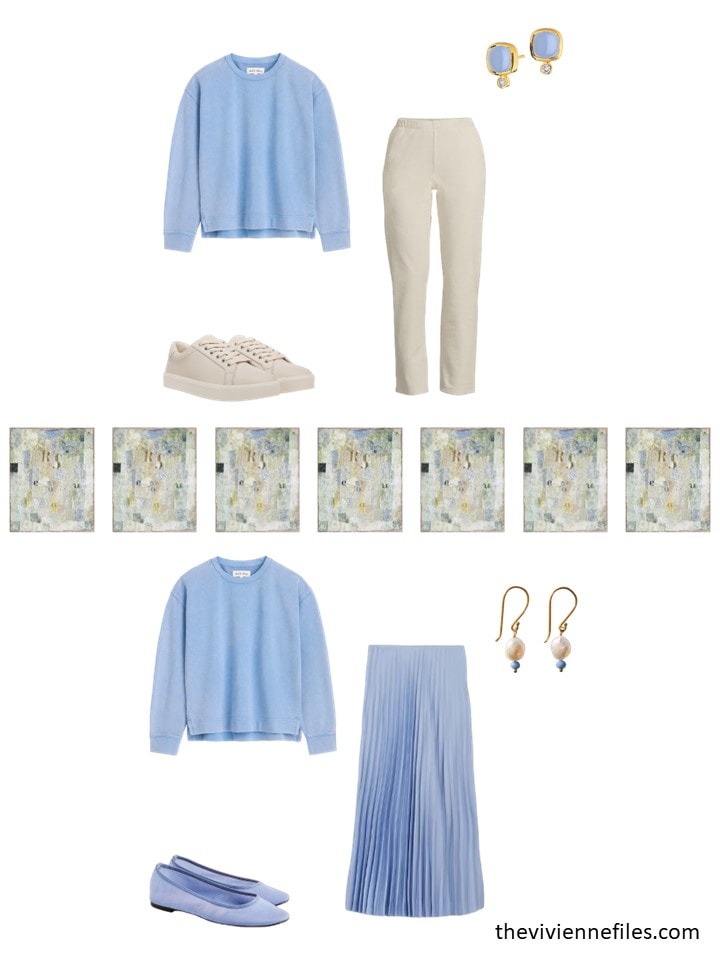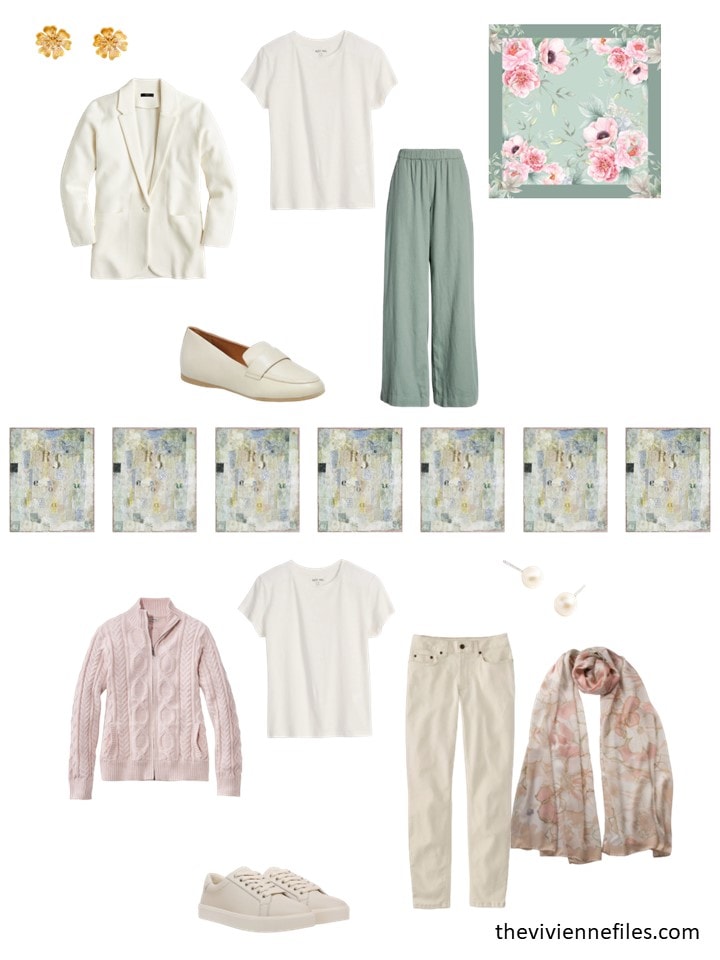 Today's last heroine is coming into her best seasons!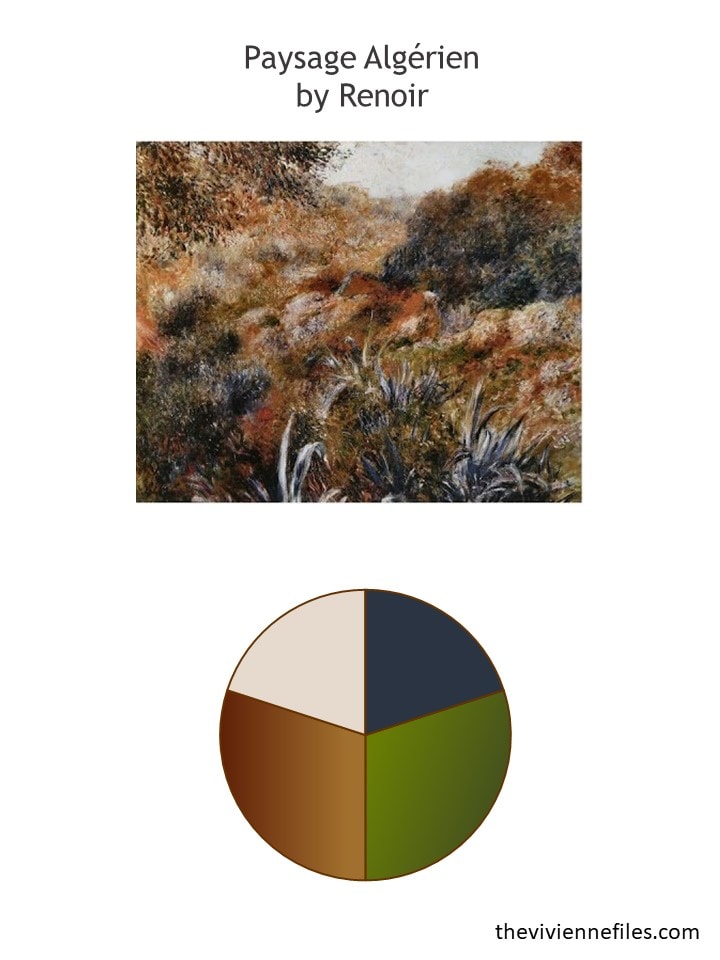 Her current wardrobe is lovely – except that she had planned for olive green to be one of her neutrals! This kind of thing can happen, so she's shopping for green things that appeal to her and which will work well with her current wardrobe.
Now, her wardrobe looks a little bit more balanced. These things can take time – so long as you're not walking out the door naked, your wardrobe will probably be okay until you can get it sorted to your satisfaction!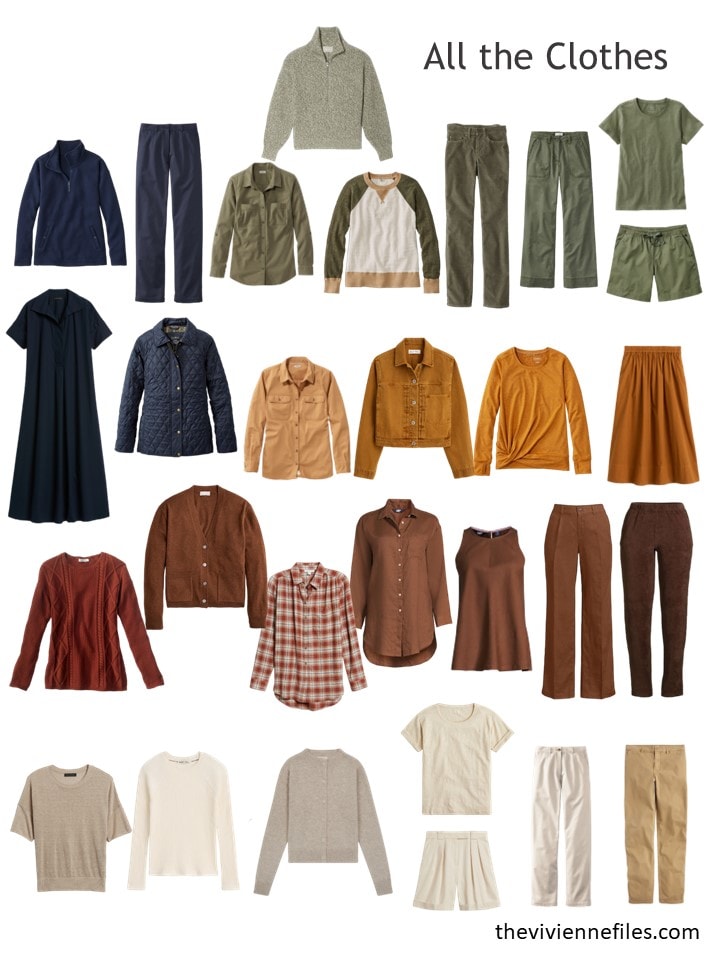 I find it fascinating that accessories can give you such a good indication of what the clothes are like! You have to accumulate enough things to give a clear "read," but once you do, you can see the important role that small things can play in your life.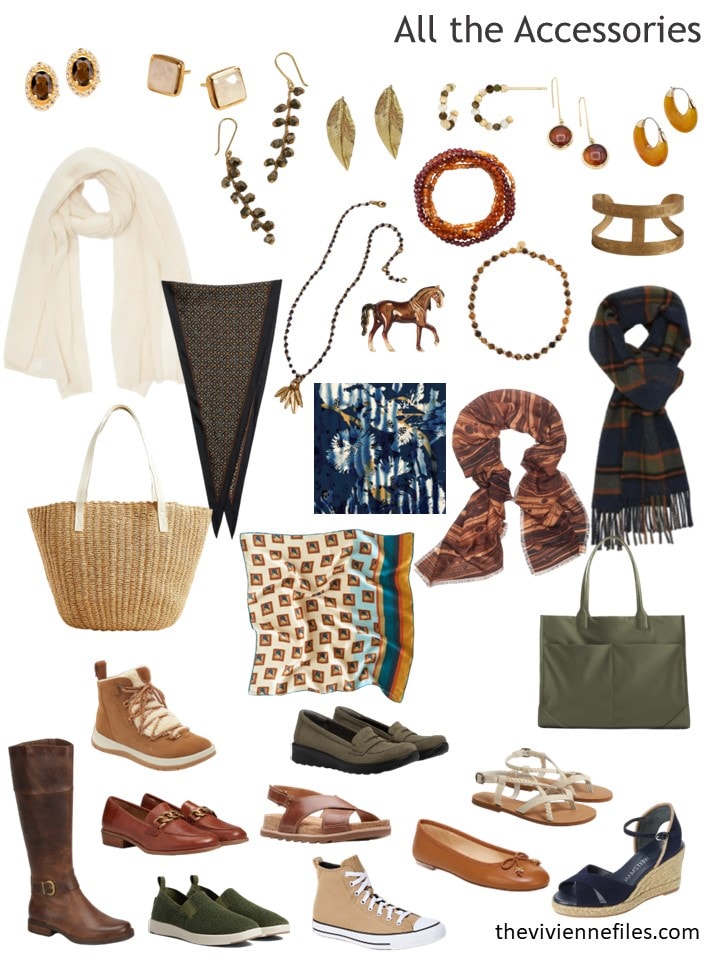 This heroine finds that she can wear these new olive garments in all kinds of ways – not surprising!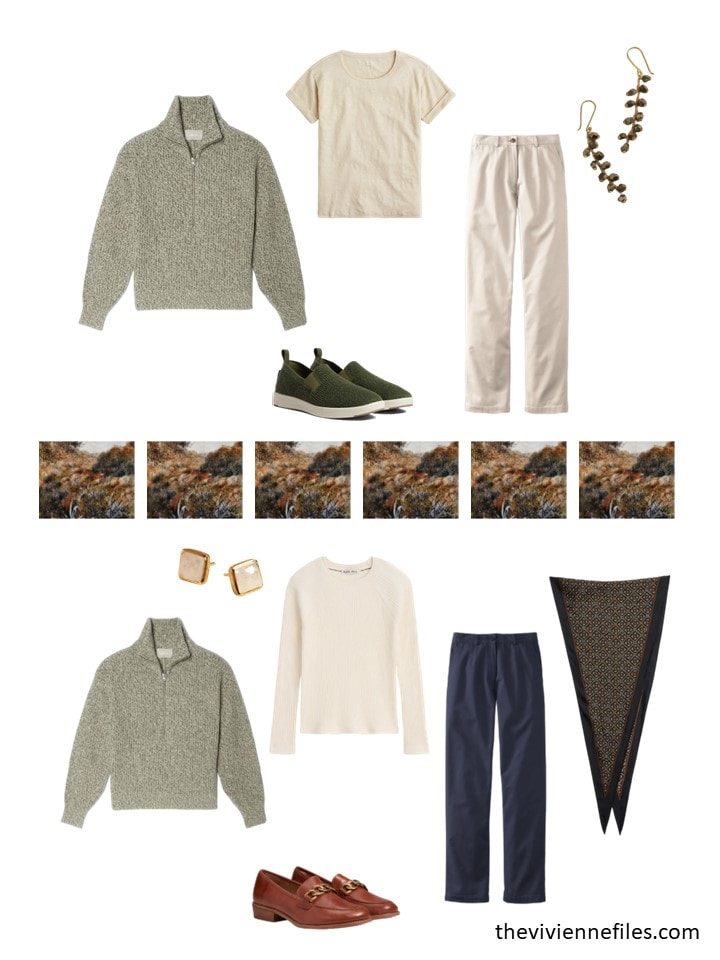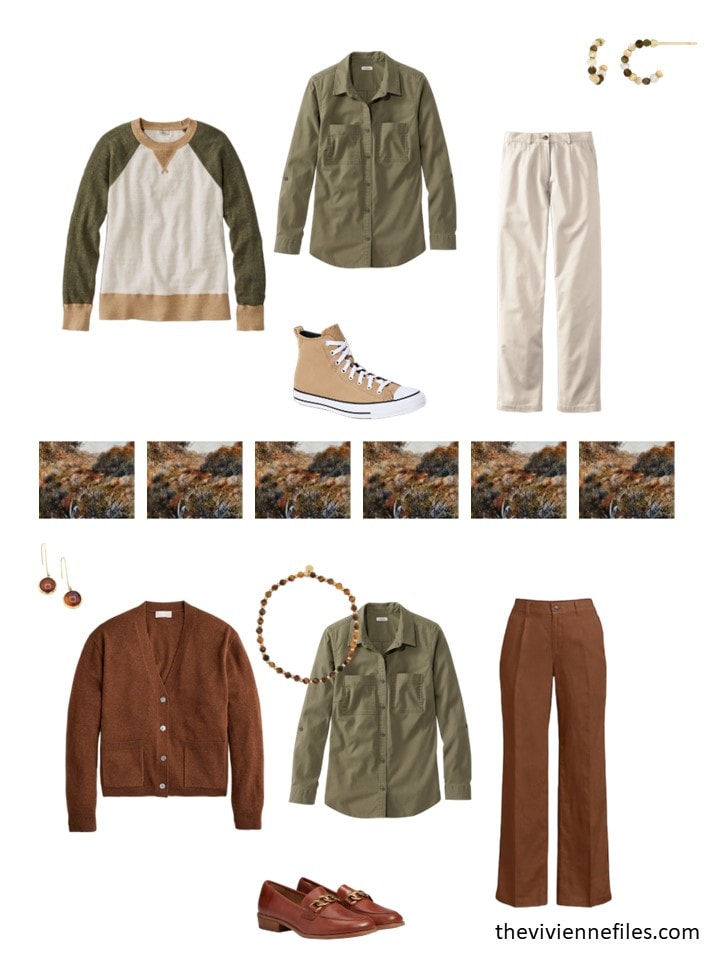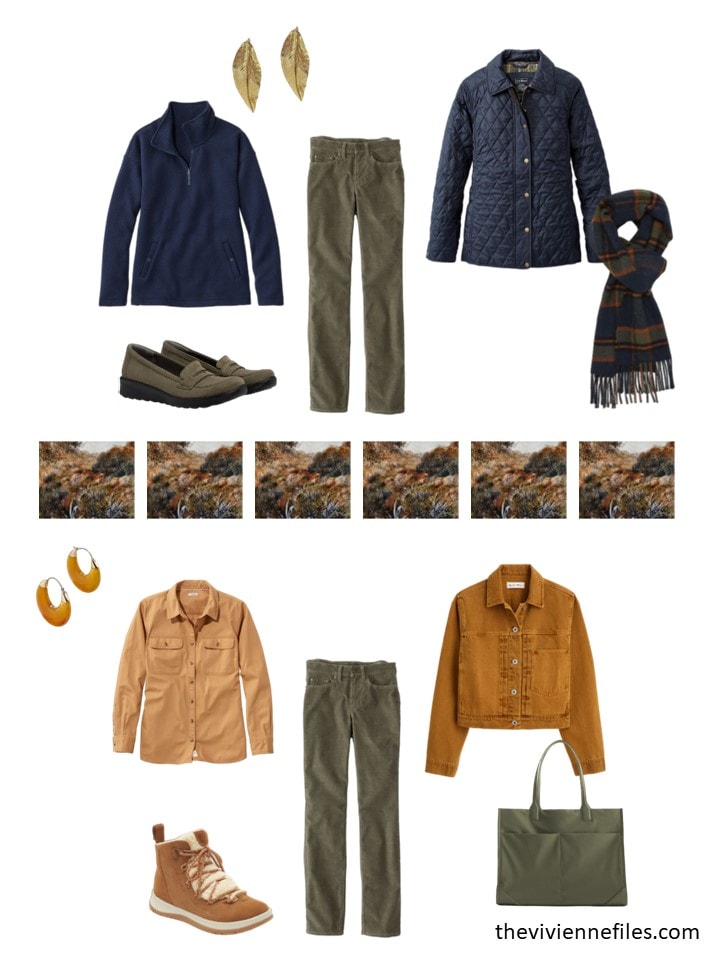 I always like to ask myself if I could dress from one of these wardrobes – no substitutions! – for a month. I think I could, and moreover, I think I would like the first one the most!
Something to ponder – WHY is that the easiest for me?
love,
Janice
p.s. Seven years ago, we flash back to one of the earliest versions of "Six Capsule Wardrobes, 12 Months" with wardrobes based on 6 Hermes scarves. My favorite from back then is STILL my favorite…