August 30, 2023
Sometimes a painting just grabs your attention and won't let go; that's how she felt about this…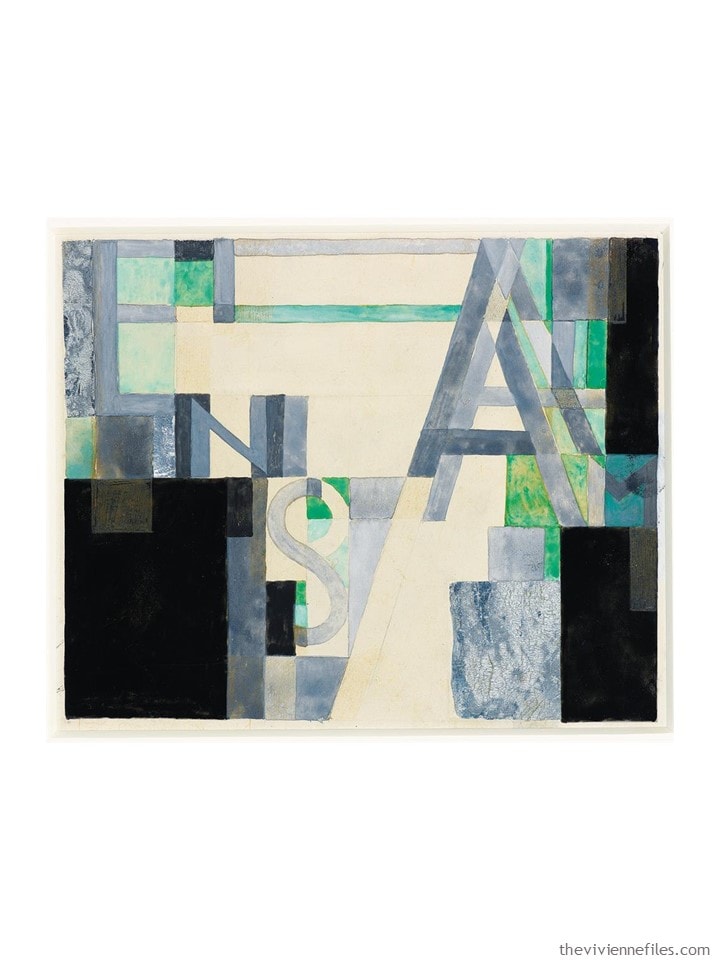 Yes, she has almost black hair, and eyes that are either aqua blue or green, depending on something she can't quite figure out…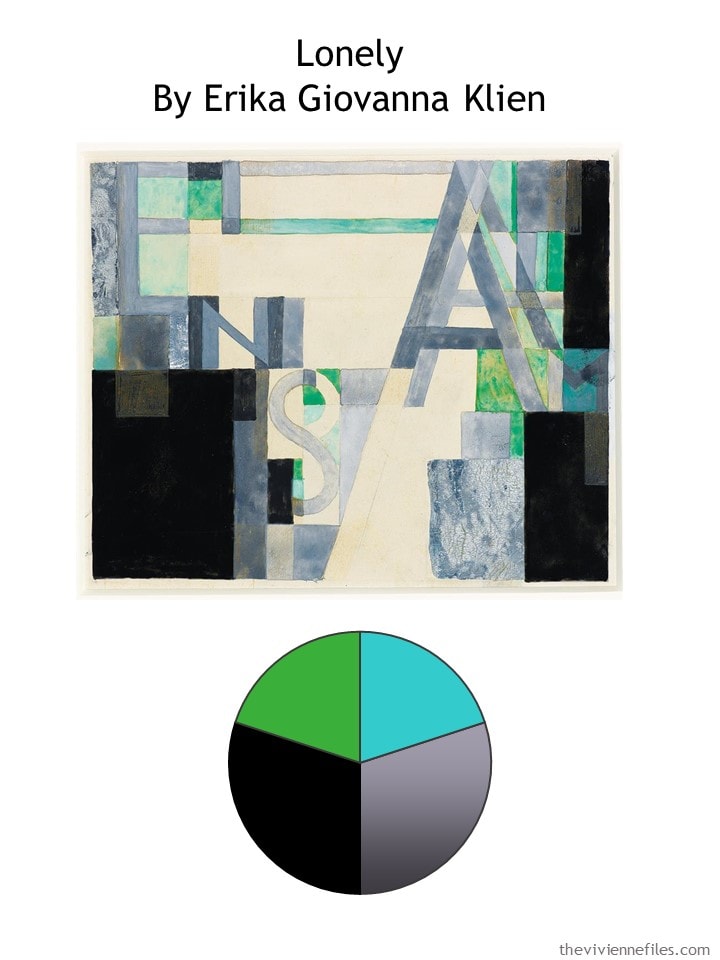 So for her upcoming trip, so thought that this would be a great inspiration!
Until the last day or 2 before she leaves, she's not sure what she will wear in transit; she decides to assemble her wardrobe far ahead of time, and then just choose her travel outfit when she knows what the weather will be.
Start with the neutrals, with some essential accessories:
yes, these are the same 5 grey pieces from last week!
Now the fun starts! She's been collecting tops in colors that compliment her eyes – time to choose 4 of them, as well as a couple more scarves:
She hangs the 12 garments on her portable hanging rack, and arrays the accessories on a small table beside the rack; she likes being able to see everything together.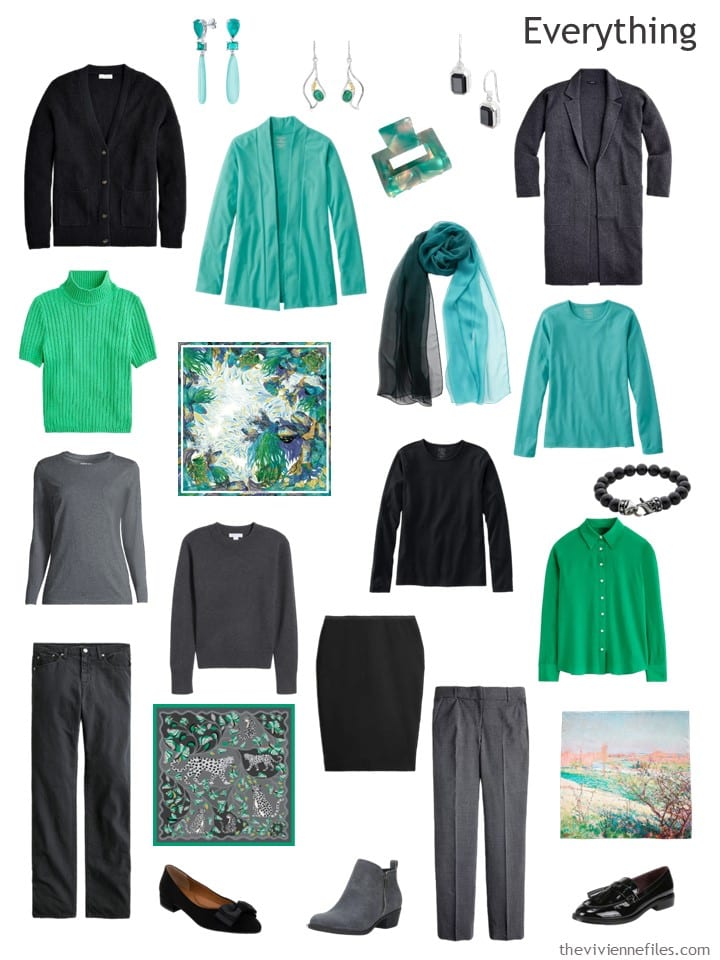 She stands in front of her little art installation for a good long while, and assembles outfits in her mind. This is always a smart thing to do – it's easy to forget to pack something essential, like socks, if you don't take yourself step-by-step through getting dressed a number of times.
yes, I once was away for 6 days with ONE pair of socks – one pair of well-worn, often-washed socks!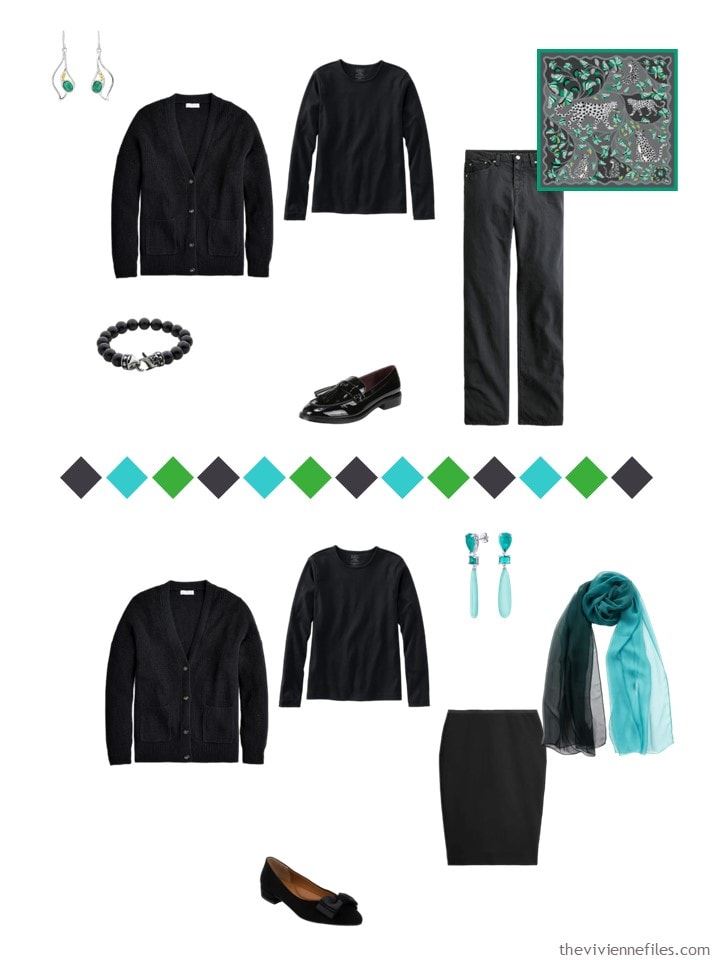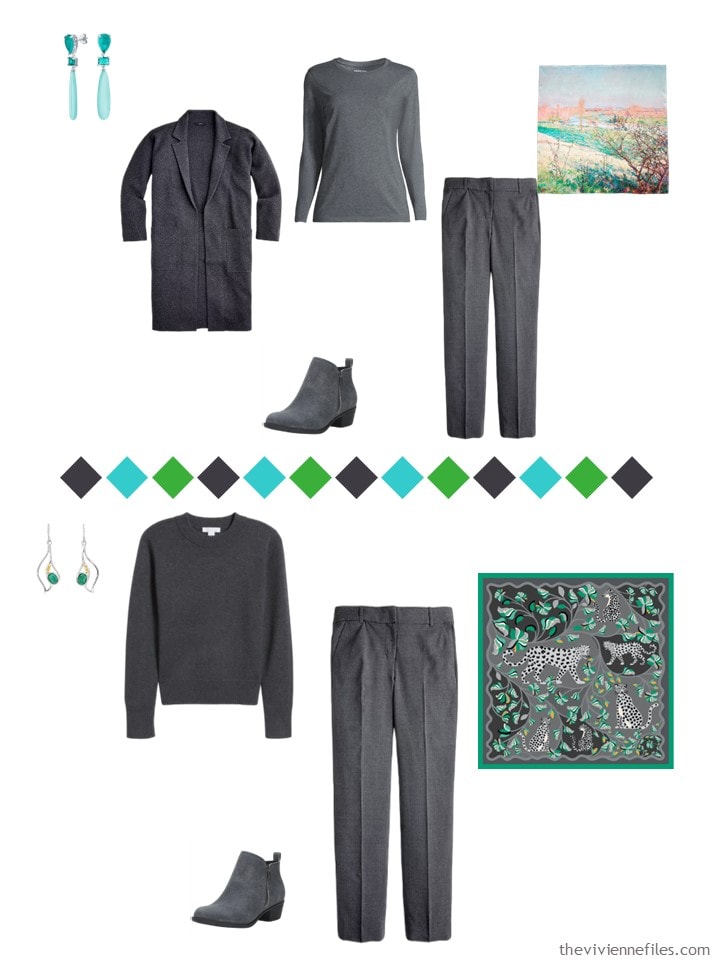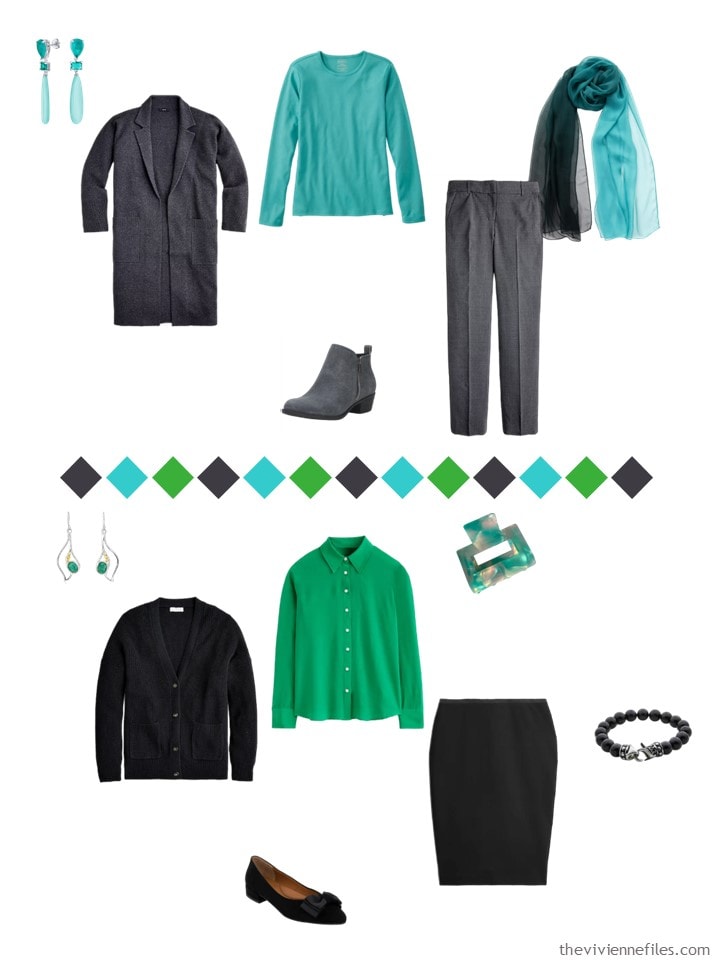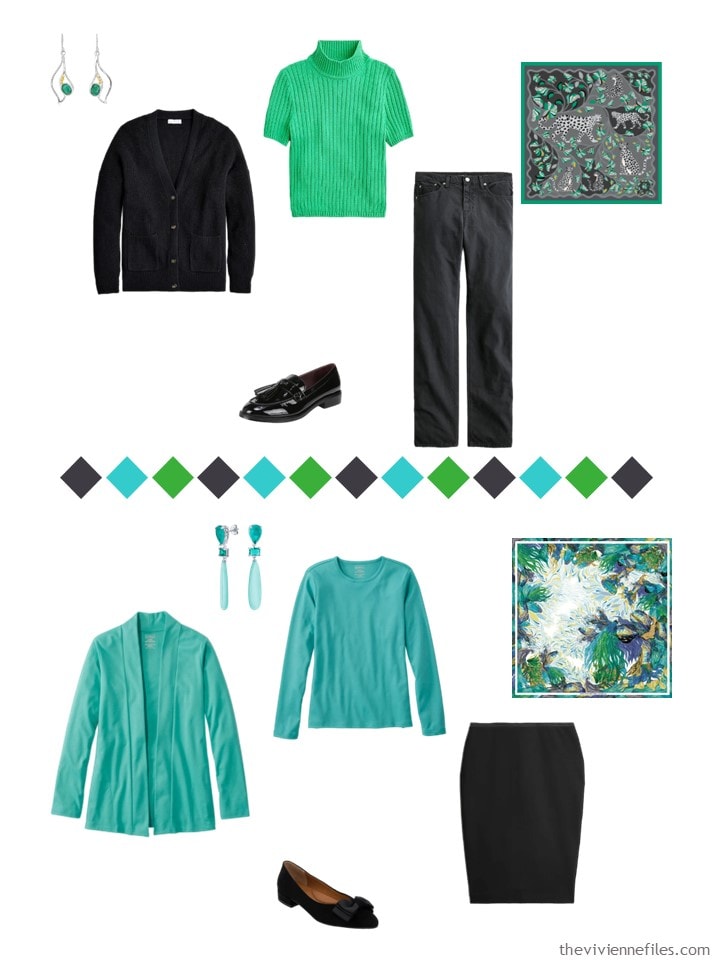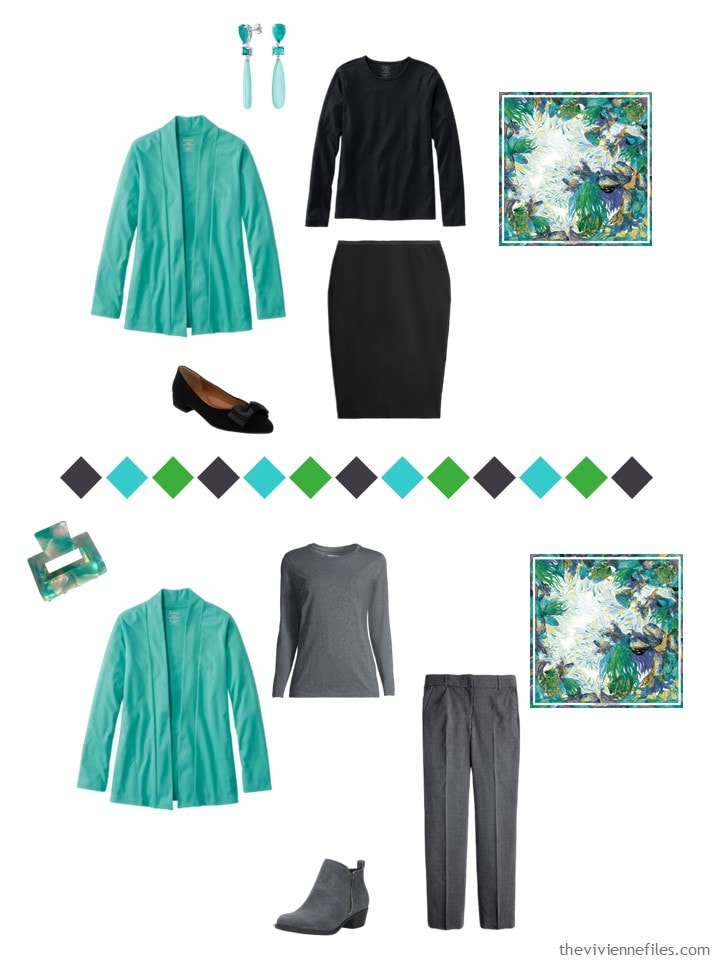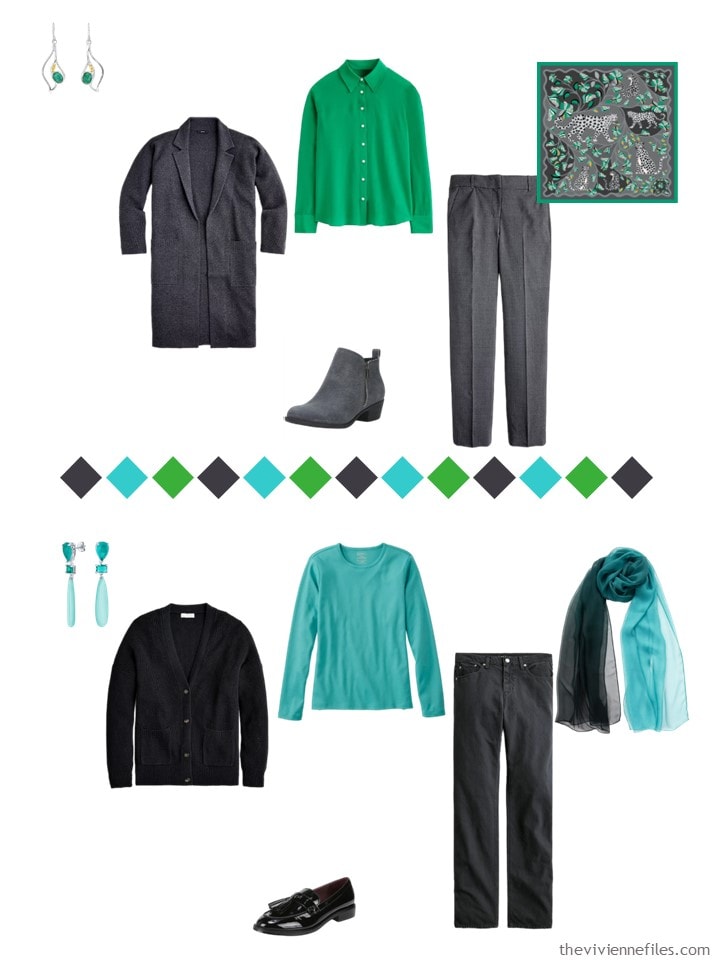 Do any of you dress to match your eyes? I have a couple of brown sweaters, but it's never been a "thing" for me…
love,
Janice
p.s. Five years ago we considered how to decide if we should purchase something that really tempts us – I struggle with this still!