August 25, 2023
This painting is about as far as you can get from Chicago weather right now; our heat index is over 100F, and we are NOT leaving the building…
But we still have to prepare for autumn and winter; one thing we can be certain of is the eventual arrival of bitter cold and wind!
Hurrah! /s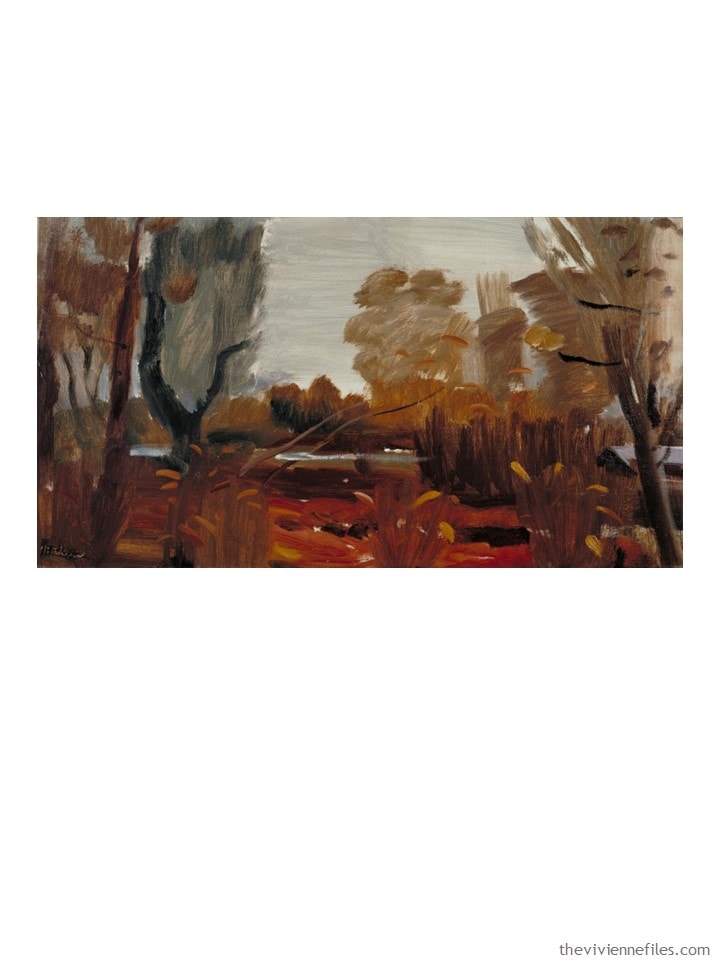 Our heroine has always believed that shades of grey belong in an autumn wardrobe – where would beautiful trees be without their trunks?
She's onto something…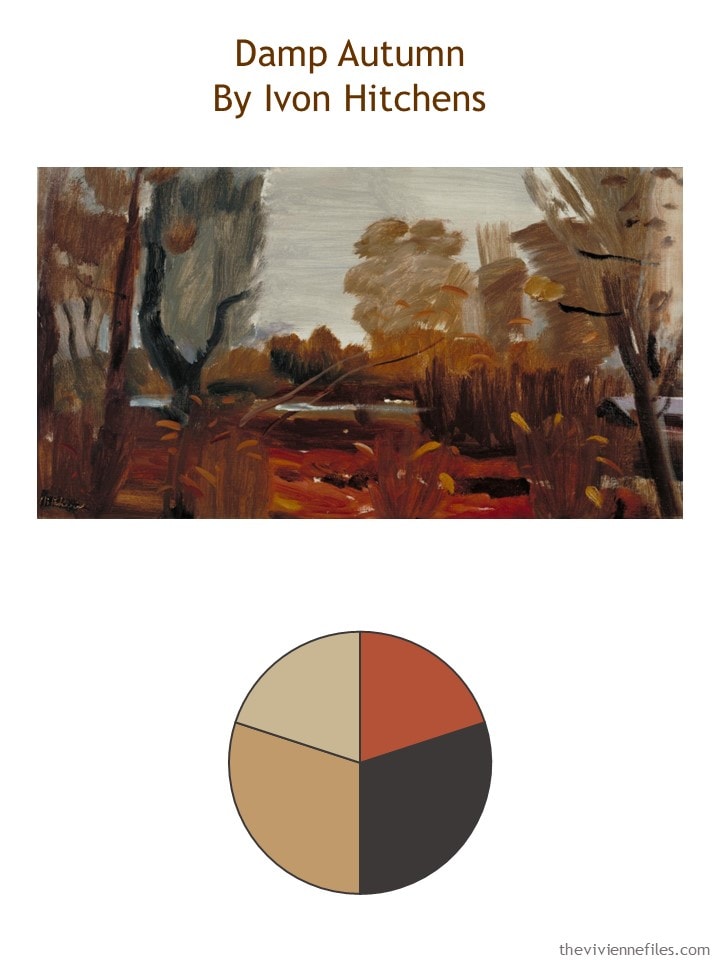 She pulls winter clothes out of boxes, and garment bags, and other odd places, and starts to sort, steam (the clothes, NOT her!), and prepare things to donate…
First – charcoal grey!
And then camel – THIS scarf is so perfect for this wardrobe…
And finally, jeans, a couple of tee shirts, and a cozy sweater, as well as some jewelry… She realizes that she can get dressed easily for weeks at a time with just 12 garments!
She almost certainly will add to this – a dress for holiday events, if nothing else. Imagine a camel sweater dress, or a charcoal grey velvet dress!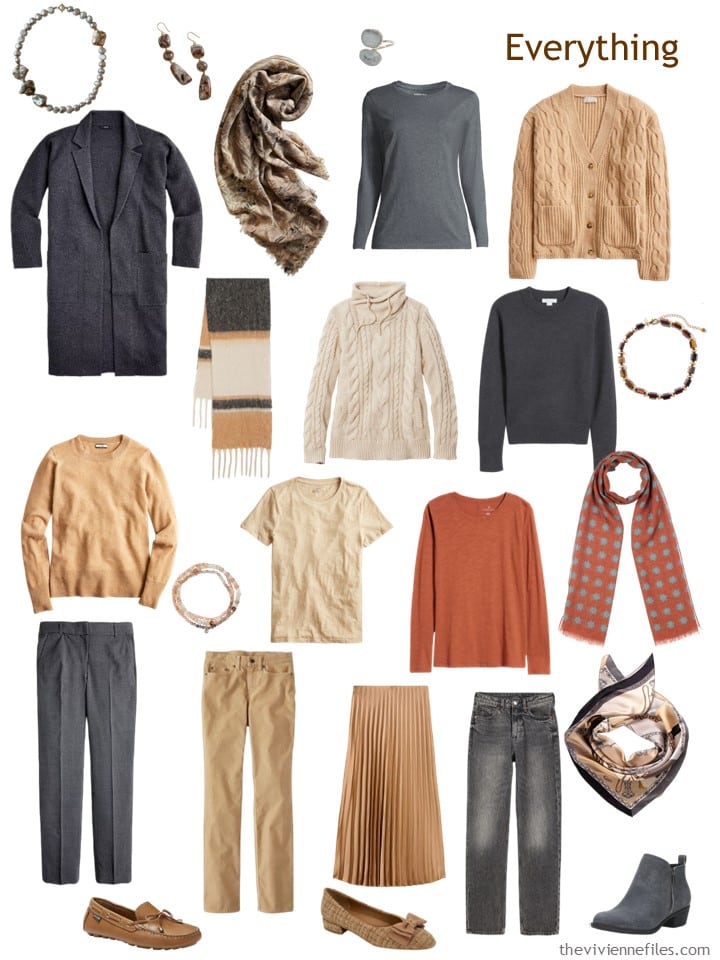 She looks at her possibilities with a very analytical eye – starting with monochromatic outfits: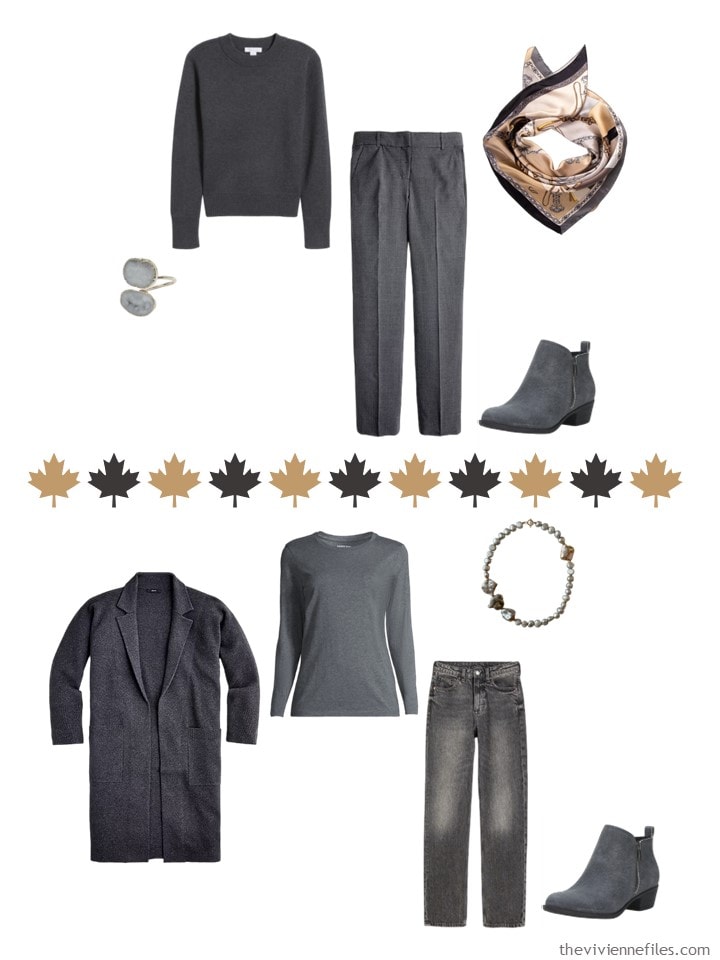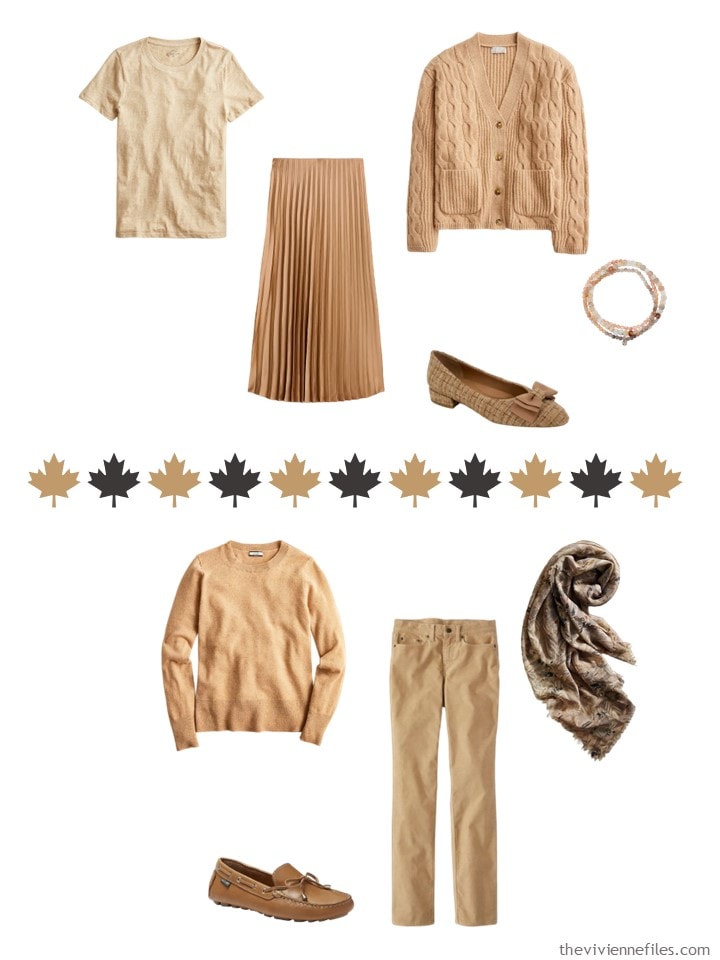 Then she considers the possibilities of wearing one color on top, and the other on bottom! Sometimes, this can look like a twinset pair of tops, and other times it can be just a simple sweater…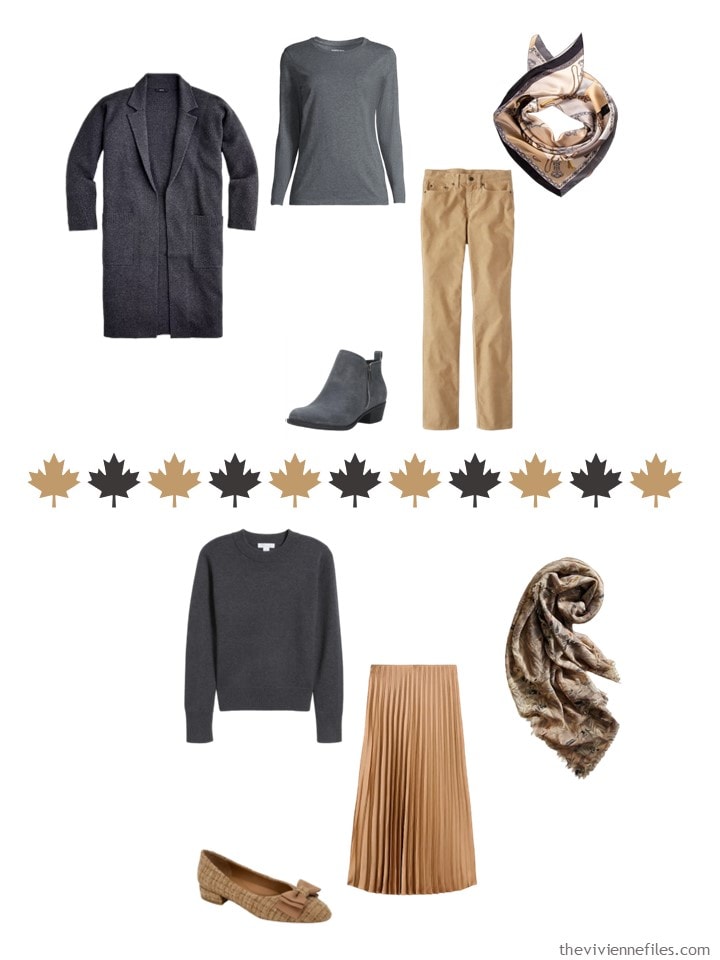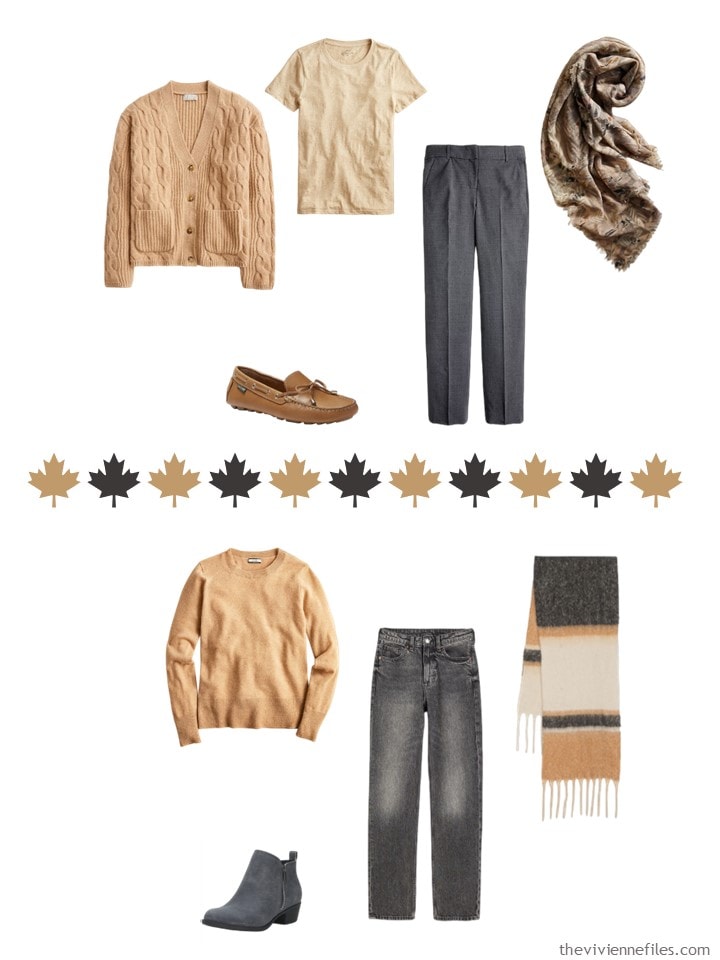 Of course she wants to remember that she can wear a matching 2nd layer and bottom – even if it's a cardigan and jeans! Sort of like a 21st century suit.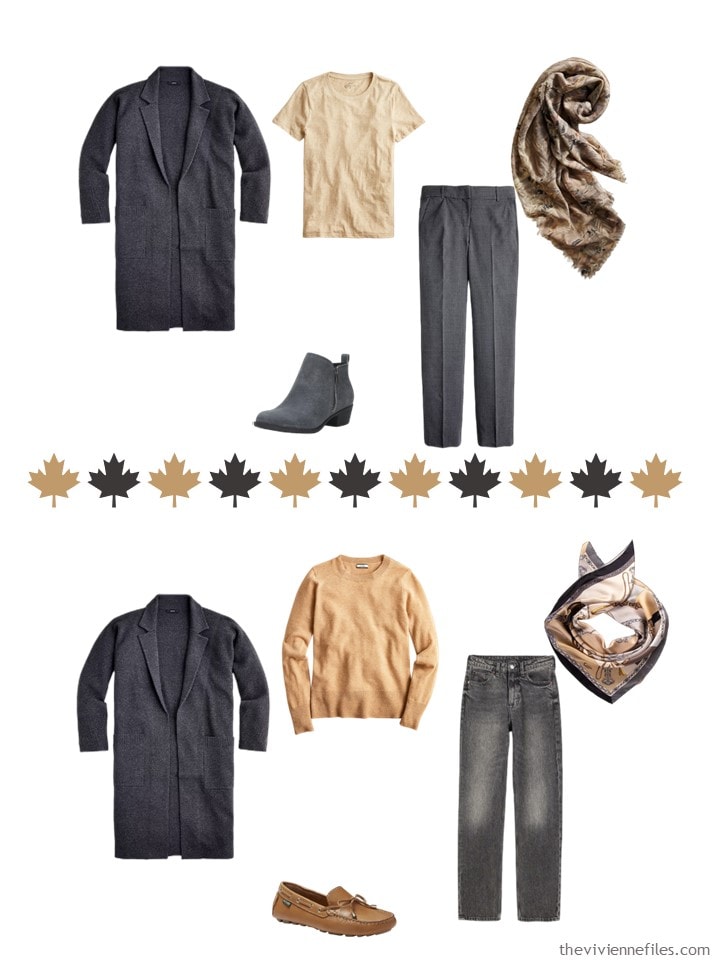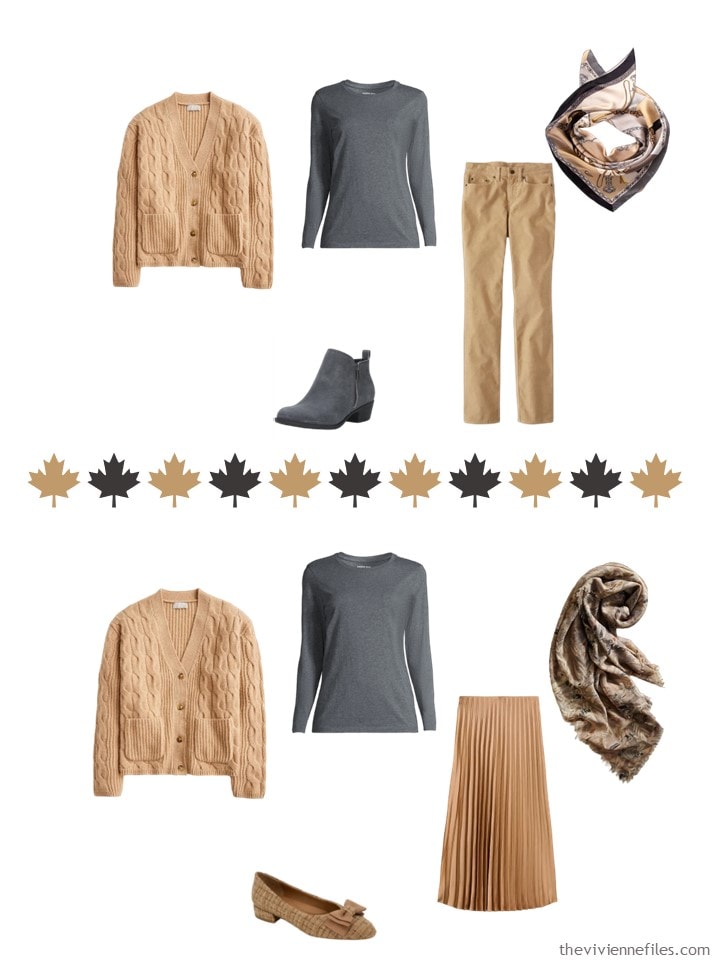 Not a bad start – she still has a rust tee shirt and a cozy ivory sweater to mix into things!
I love this painting so much – I'm already considering it for including in next year's "6 Paintings, 12 Months" posts. What think thee?
And what other art have we seen that might qualify?
love,
Janice
p.s. Six years ago, her heroine was living the dream – being sent to Breckenridge with the Chairman, and given cash to help her prepare!