September 1, 2016
It's really starting to sink in with me how big this file is! 31 pages of images, all but 1 of which gets changed each month… But it's such a fun exercise! As always, let's first look at the scarves around which we are building the 6 capsule wardrobes:
For all six outfits for September, I included a flannel shirt, corduroy pants, shorts boots, gloves, a scarf, and some kind of vest. Within those fairly strict guidelines, I still was able to pull together some wide-ranging looks! And yes, I would wear a plaid scarf with a plaid shirt. In a heartbeat…
Only 21 pieces of clothing, but it just feels like more, doesn't it?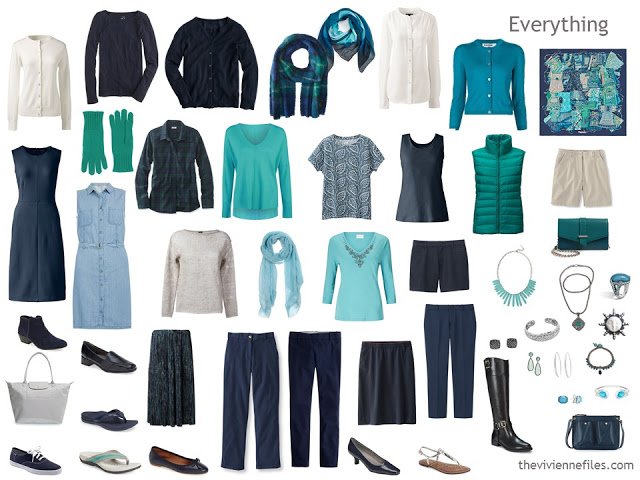 The new additions are going to integrate nicely into the previously existing wardrobe: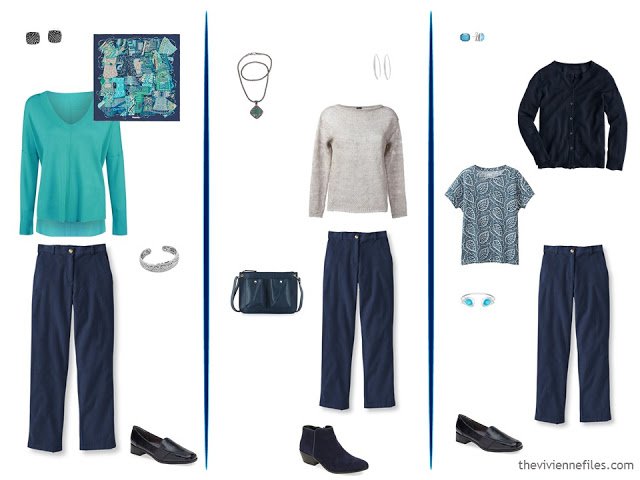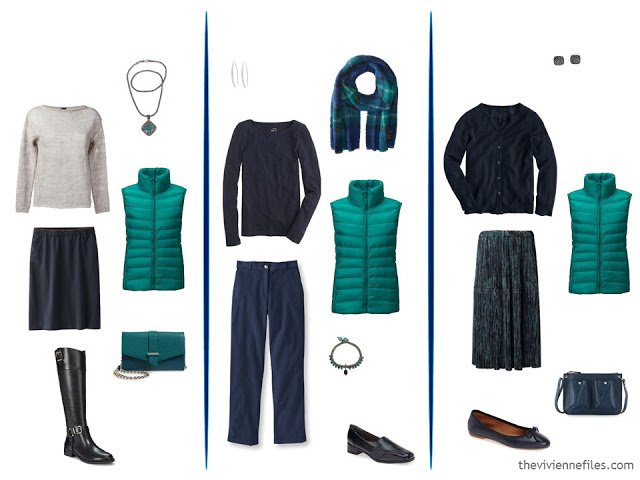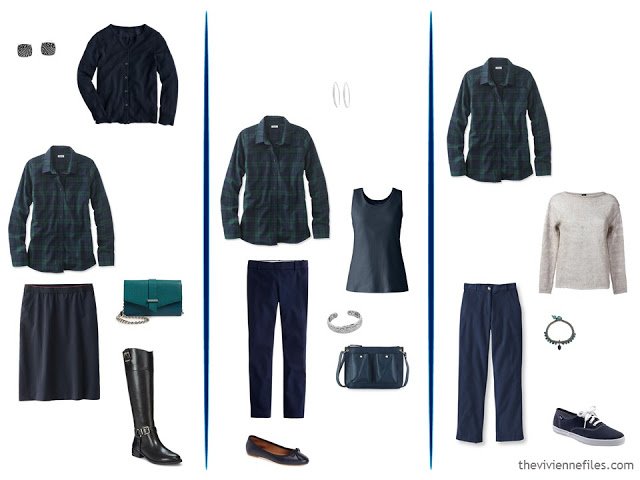 After looking for a very long time (VERY long time), I found this flannel shirt. Patience is an essential quality to cultivate if you are looking for colors that aren't found everywhere…
I'm still loving the range of warm tones here: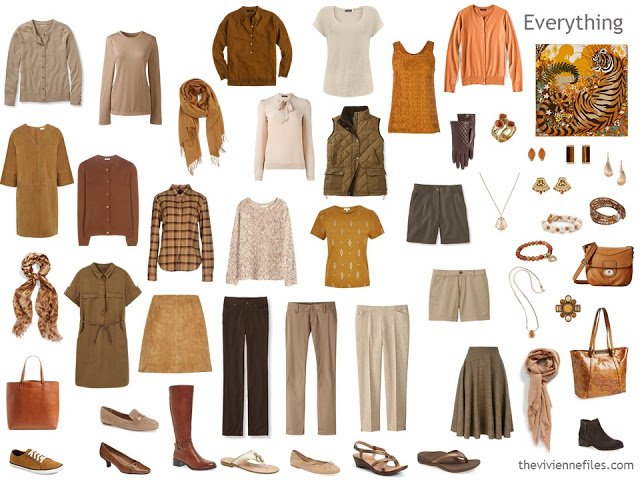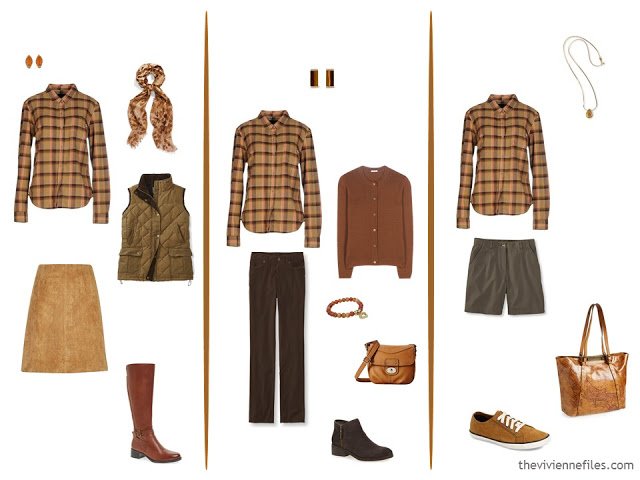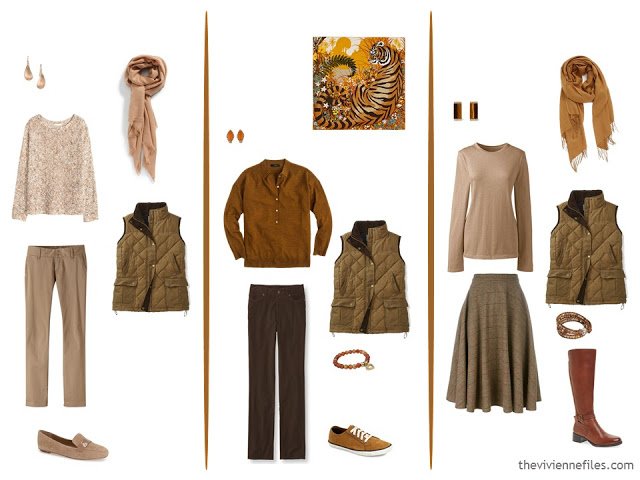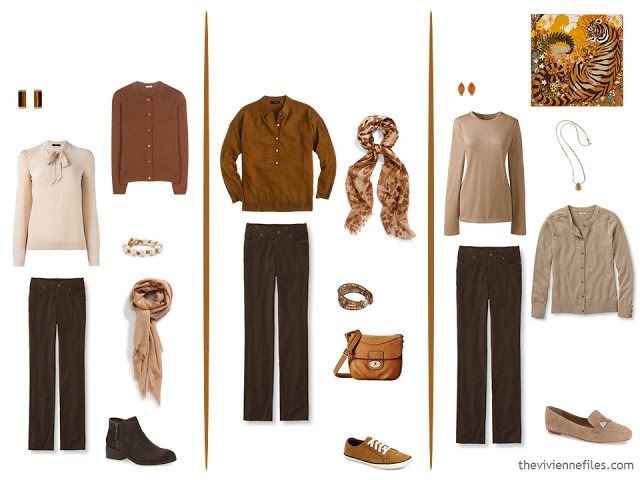 You can wear pastels even in the coldest weather, if you are persistent in looking for them!
It gets prettier every month: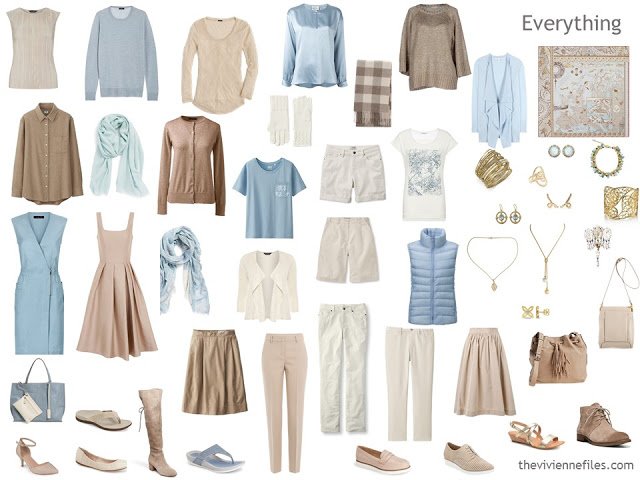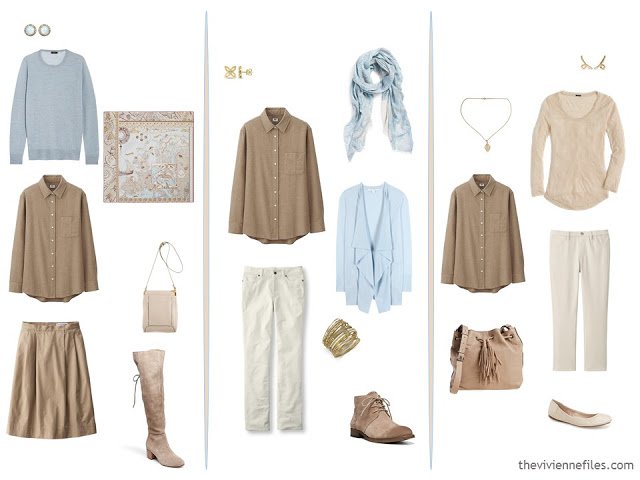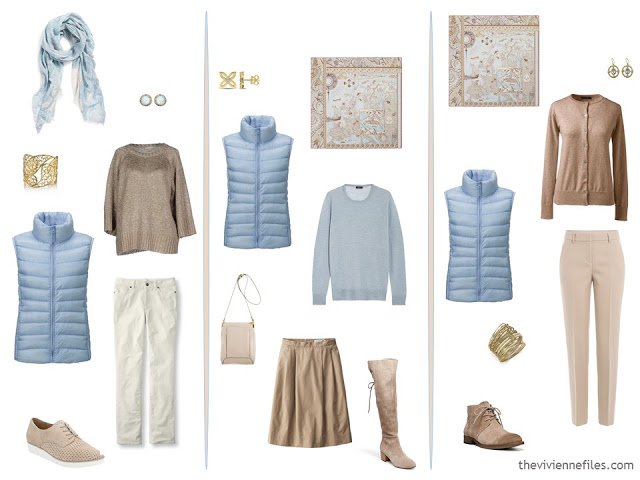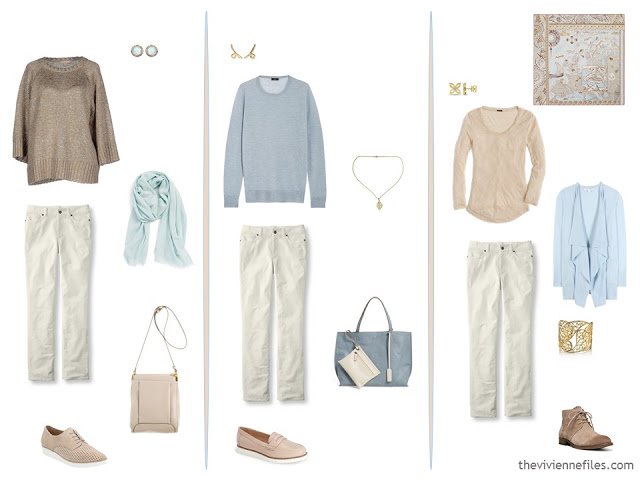 Why yes, this IS the same flannel shirt as in the previous wardrobe! It looks very different than when it was surrounded by soft pastels…
And these cashmere gloves and scarves are available in a dozen colors. I've seem them "in the flesh," and they're a very good value. It's not that kind of cashmere that blows your hair back and makes you want to start raising goats, but it's very nice…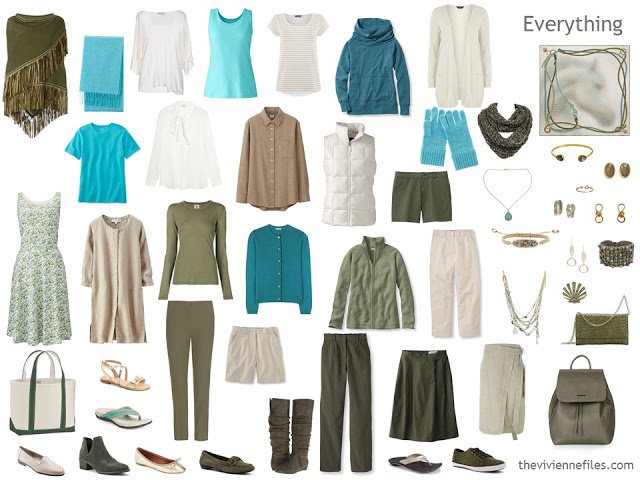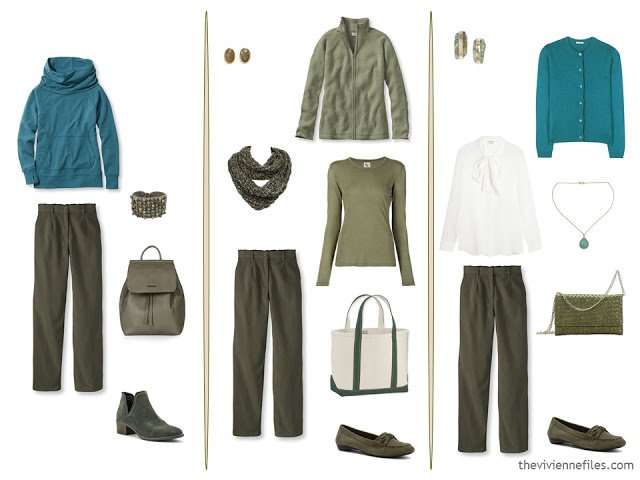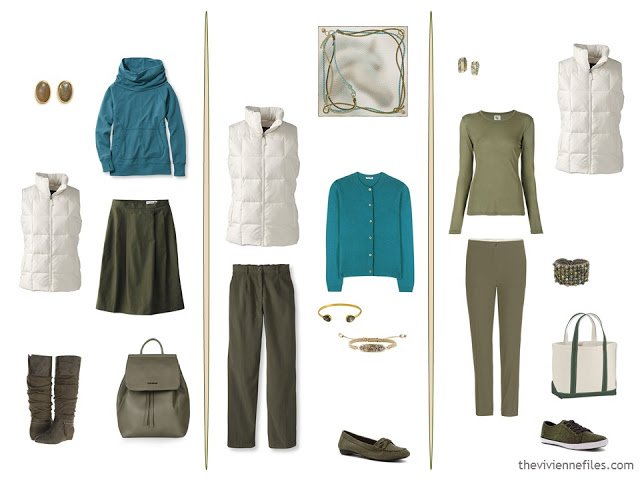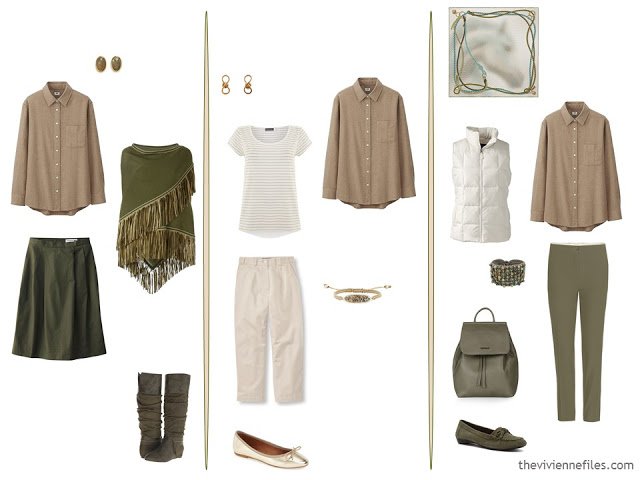 I could look for a MONTH and not find a more perfect flannel shirt than this one, for this palette!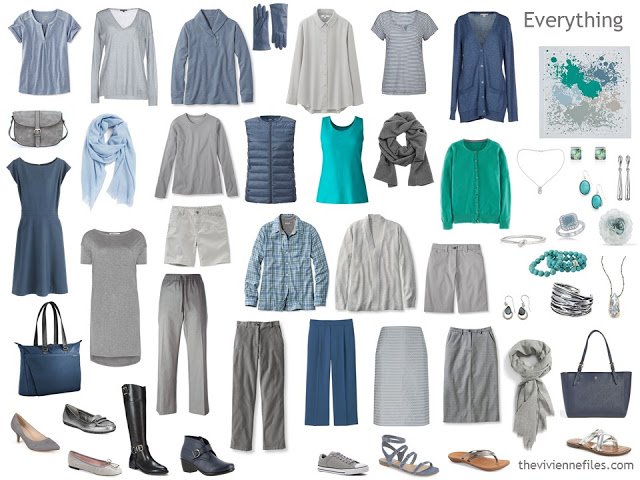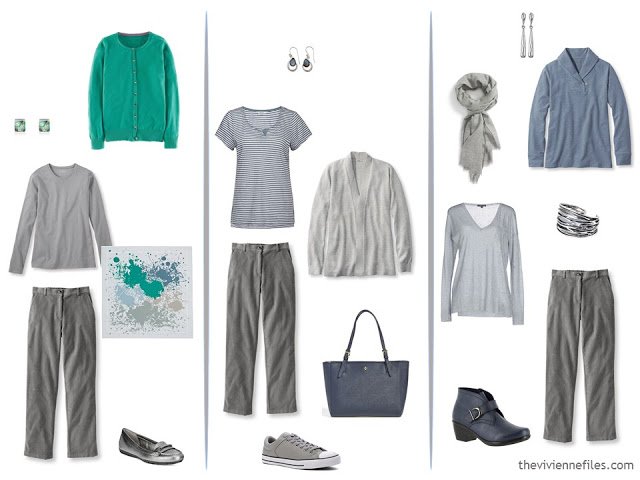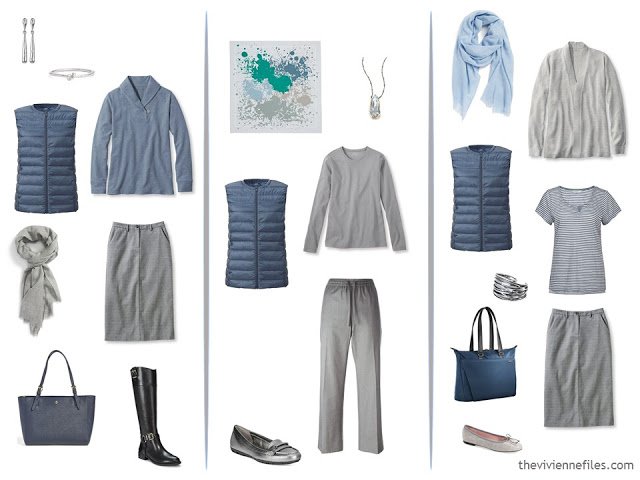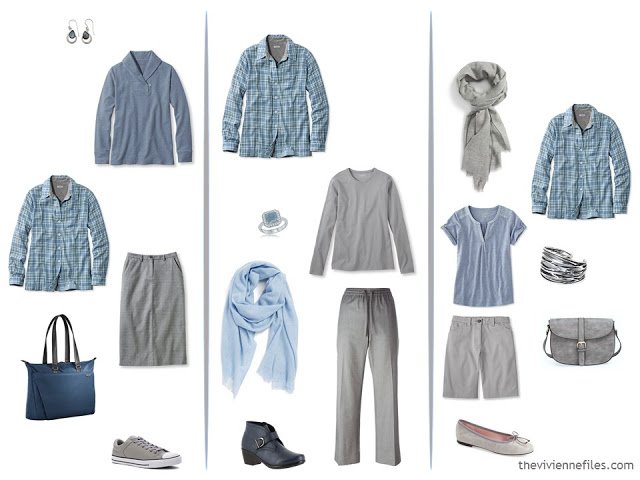 I know I've said it before, but I would wear these 2 plaids together with no hesitation. If that feels a bit "fast" for you, a blue scarf, or solid black, would always be appropriate.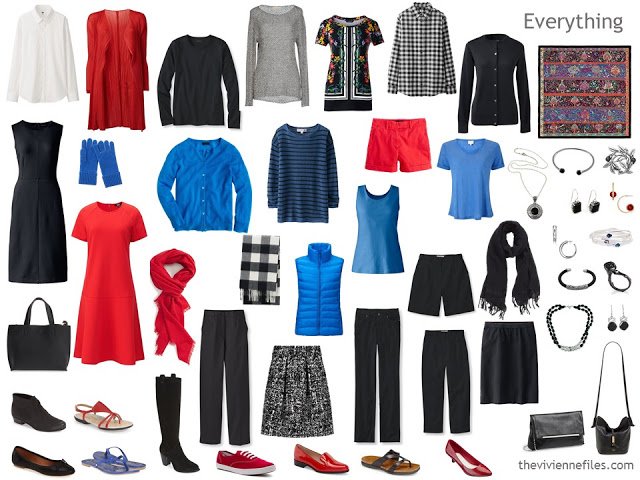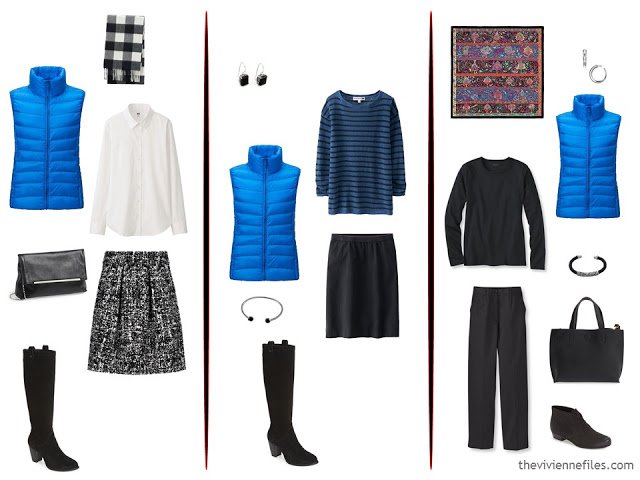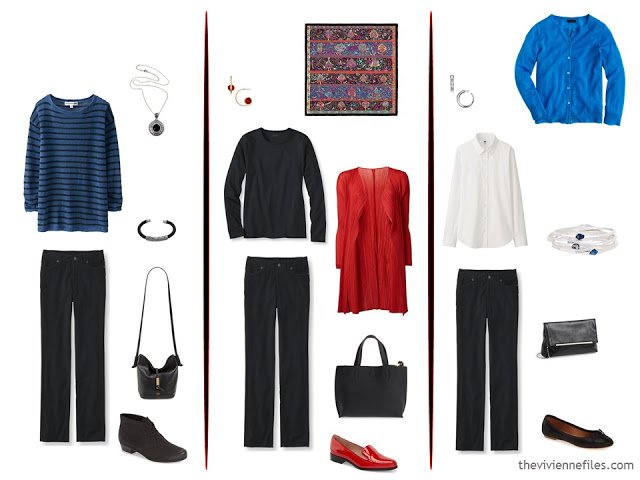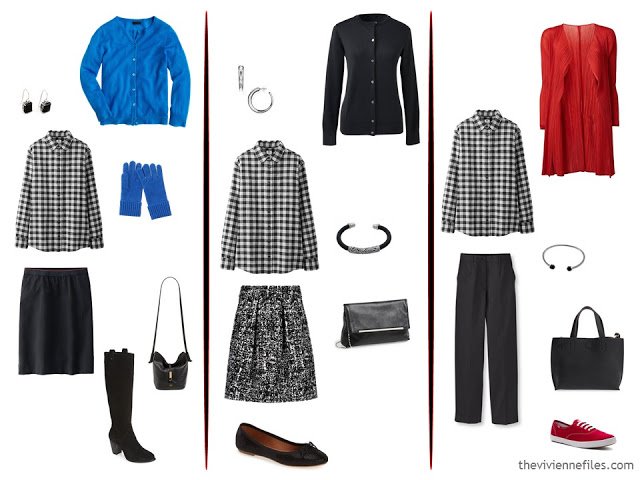 That middle outfit, just above here? The black cardigan is going to cover most of the plaid shirt, so that the pattern mixing isn't quite so "out there." Comfort levels with these sorts of things vary among people, and vary depending on the event. If you're comfortable wearing things like this, go for it! The world needs more non-conformity of the harmless, aesthetic kind.
love,
Janice
p.s. Previous monthly installments of this series can be found here: January, February, March, April, May, June, July, August.
p.p.s. Some items from earlier months are sold-out by now. I'm sorry, but you know how very little I can control these things…