September 4, 2023
I'm so happy with these; sometimes I struggle to find things to add to these wardrobes, but this month I feel like it all just fell out of the skies and into my computer!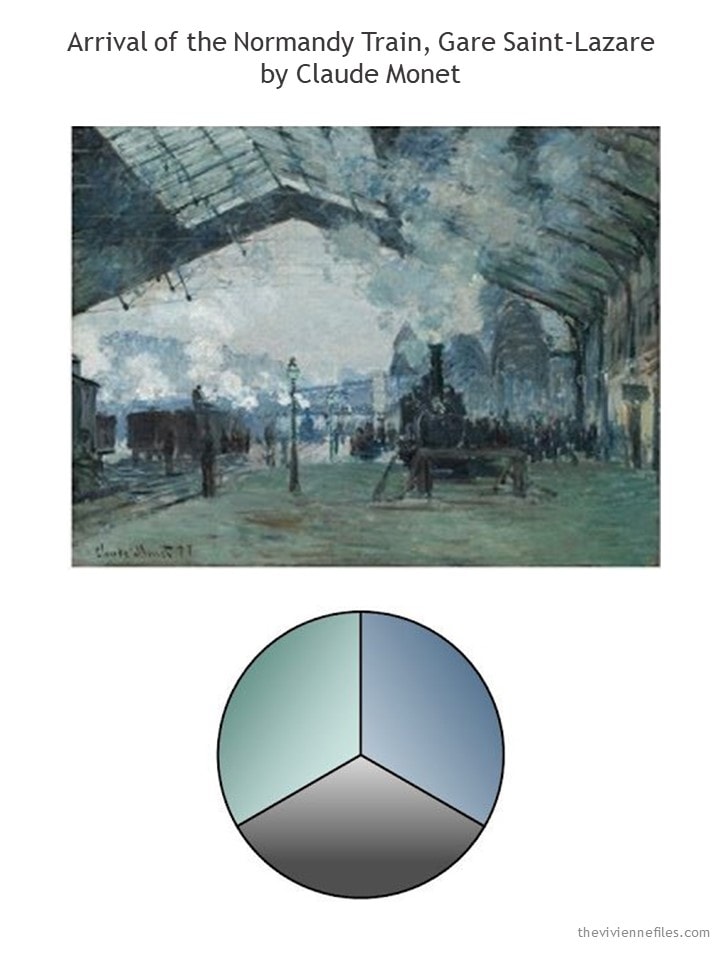 This very casual heroine came into September with a wardrobe that's got a lot of soft, gentle colors…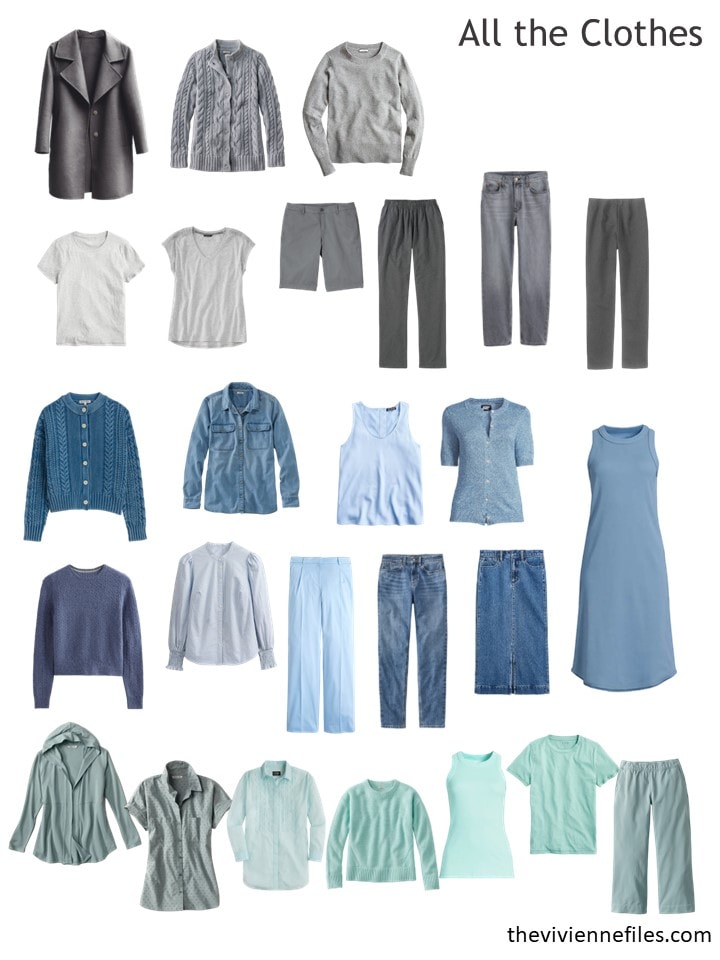 She knows that she wants a pair of casual pants for cooler weather that AREN'T grey, as well as a couple of darker tops, to reflect the changing season; this is what she found:
Her wardrobe retains its distinctive look and feel, but offers her more options if she wants to wear darker colors!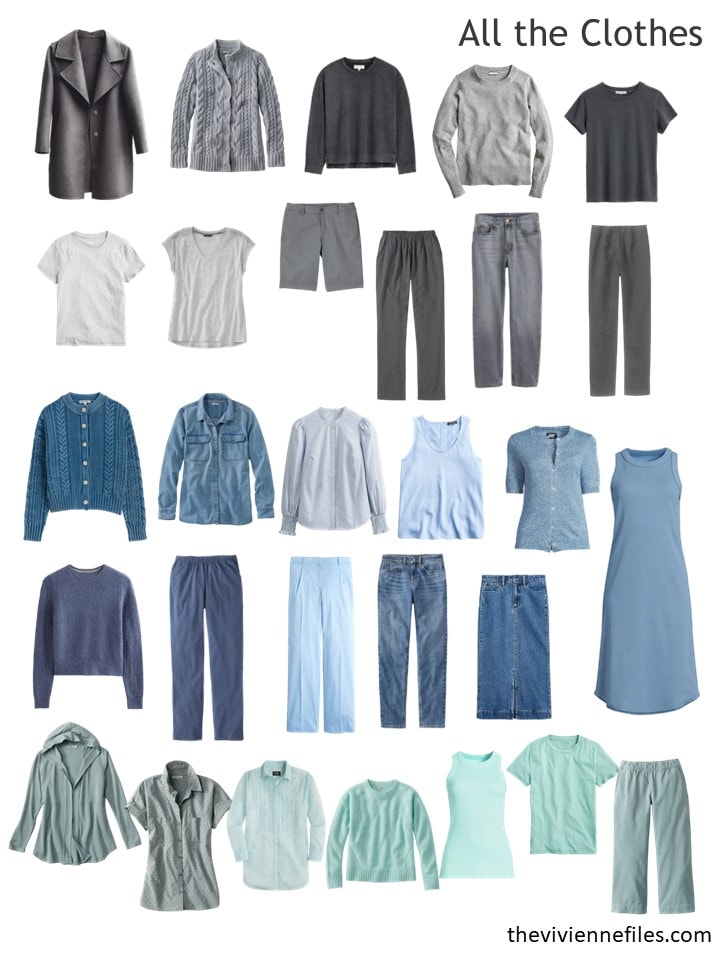 And her accessories are wonderful…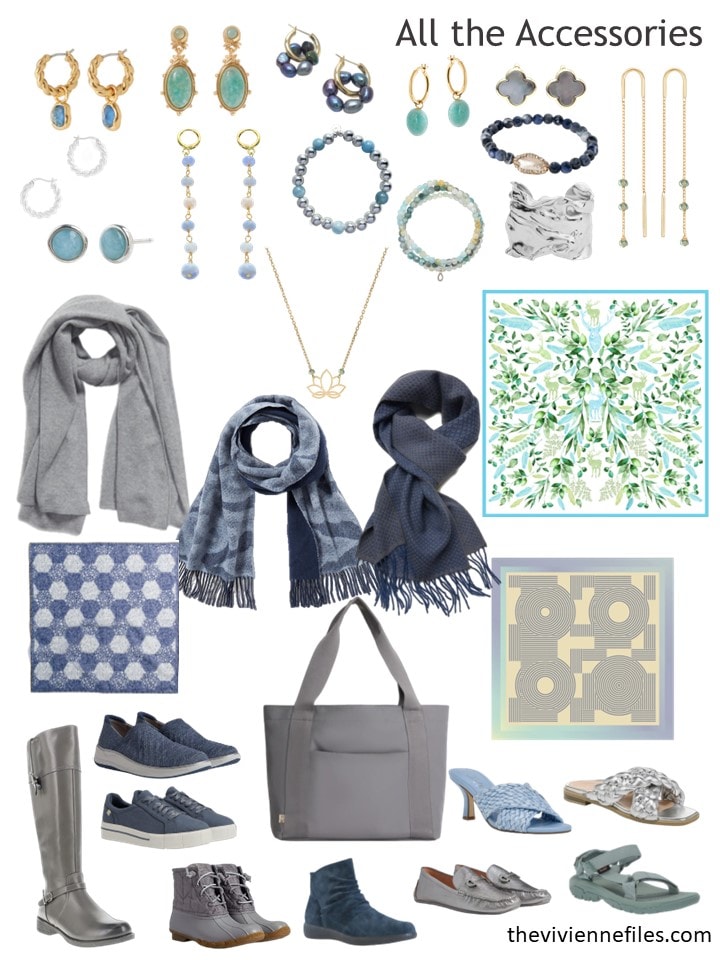 She has plenty of outfits – including warm, darker-hued choices for cold, cloudy days. Do we think that this heroine will EVER need something dressy? I suspect not…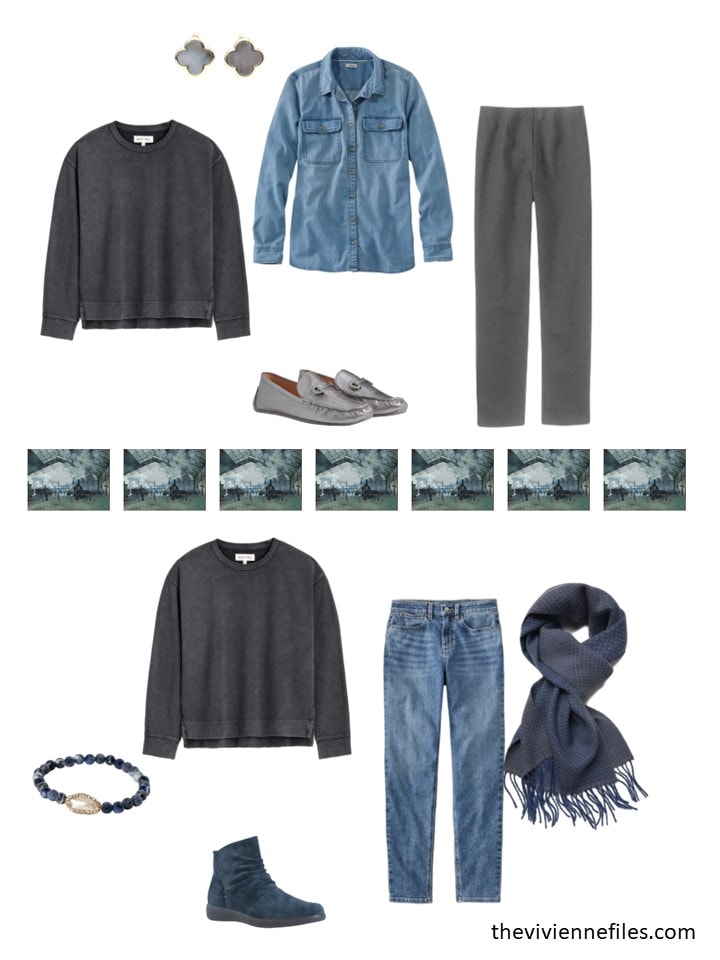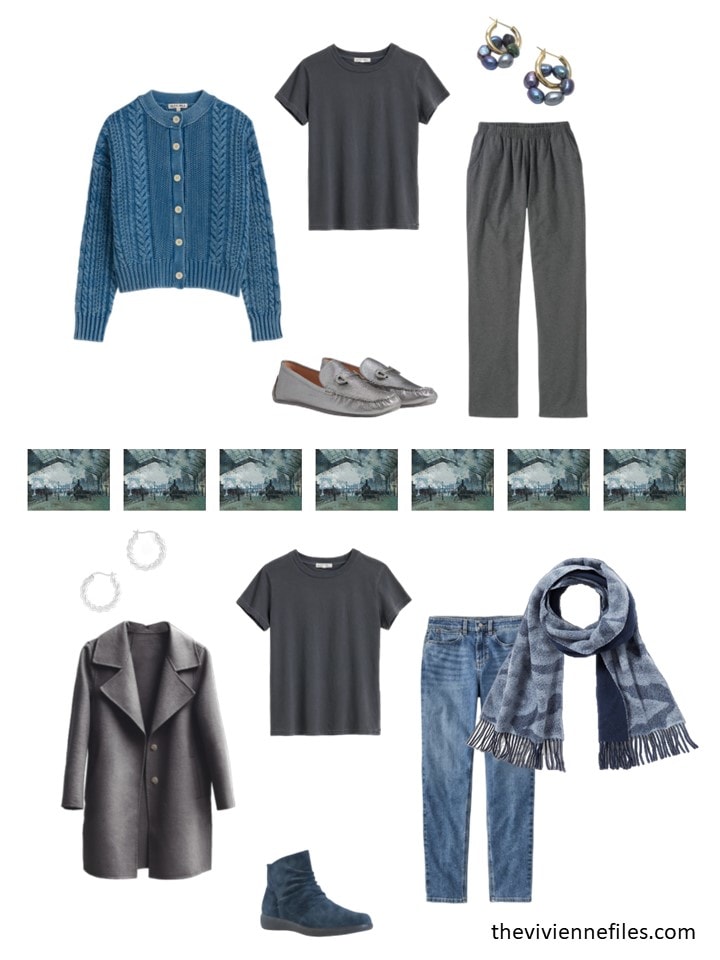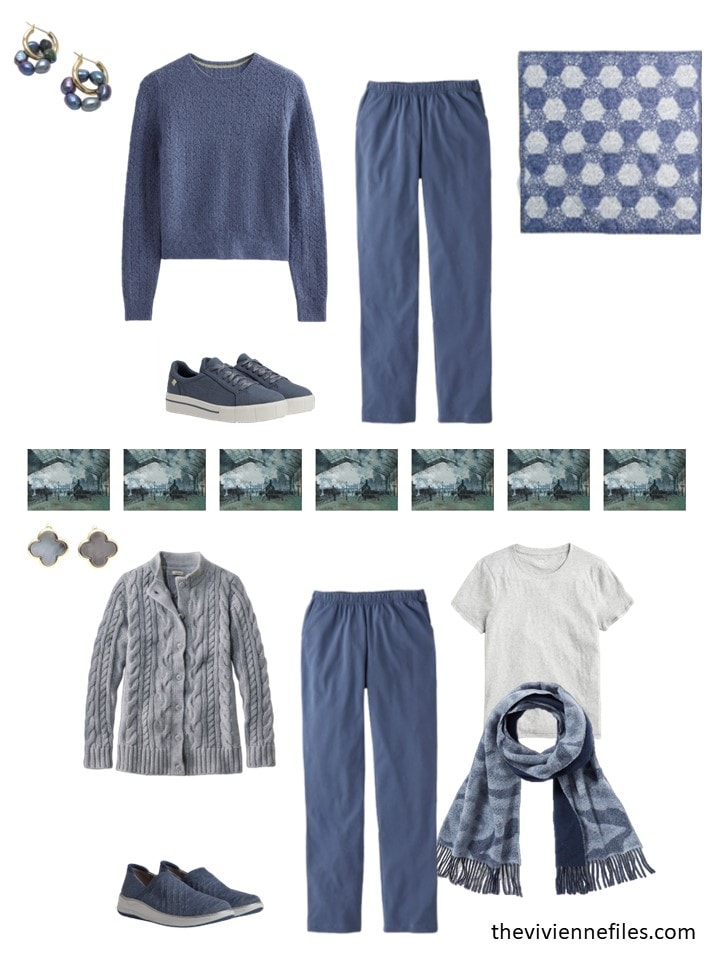 Next, what is rapidly becoming my favorite wardrobe! If only I looked just a LITTLE bit better in brown… Maybe avoiding this temptation is for the best!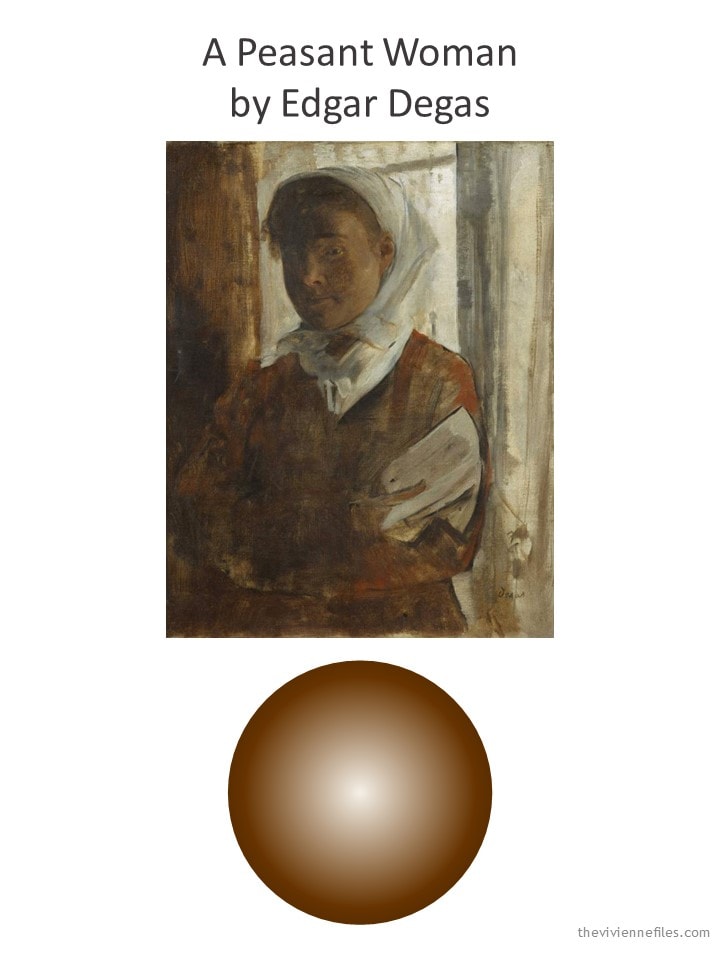 This heroine never really worries about what accent colors she has, nor if she has enough of one of her neutrals – everything a neutral!
So she arranged her wardrobe by function, to see where there might be gaps. She only has 1 skirt, and she really loves it – would it be crazy to buy the same skirt in a different color?
not if she wants a dark brown skirt – they are HARD to find!
Once she had reconciled herself to a 2nd pleated skirt, she decided to get an entire small grouping in this shade of allspice – pants and a cardigan given her so many easy ways to get dressed. (not to mention packing would be a breeze from this wardrobe!)
Her wardrobe now looks more balanced between light shades and dark. What a dream of a wardrobe this is, for the woman who just wants to get dressed without a lot of stress, and who is happy always looking recognizable…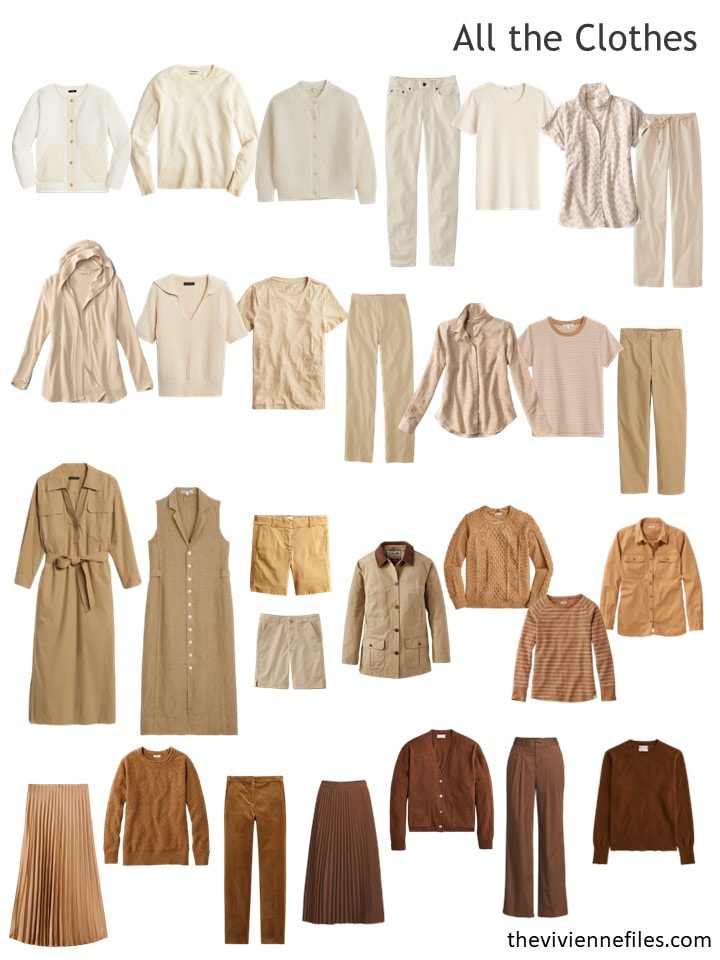 I could want this wardrobe if only to have these accessories. Brown boots for the win!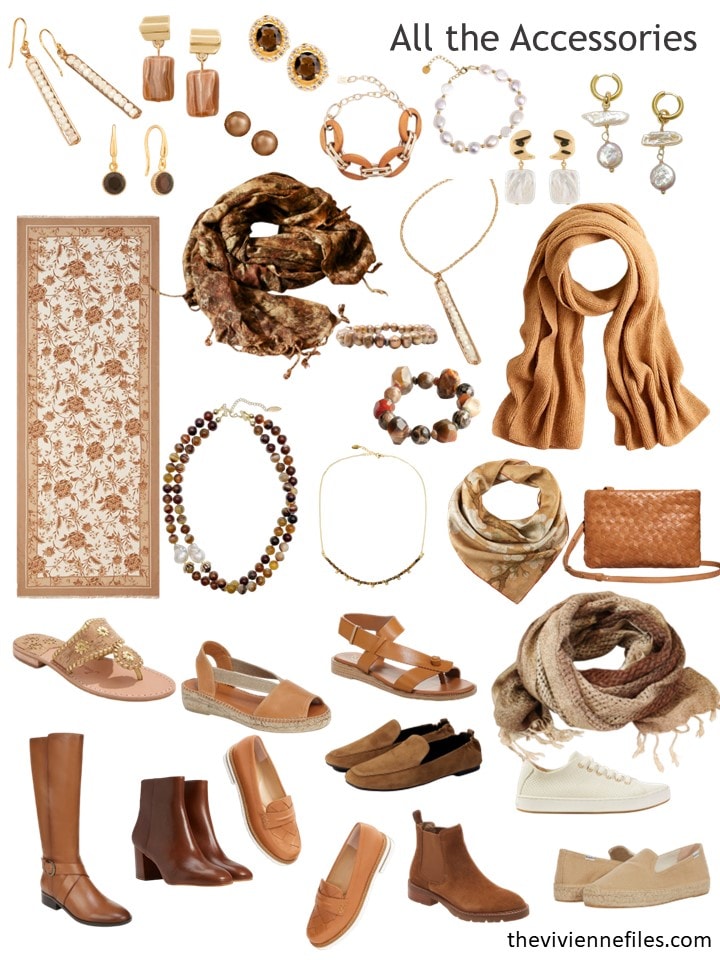 Of course she has lots of new outfits – that's how these wardrobes are designed. But I could easily see this heroine getting dressed in the dark with NO problems!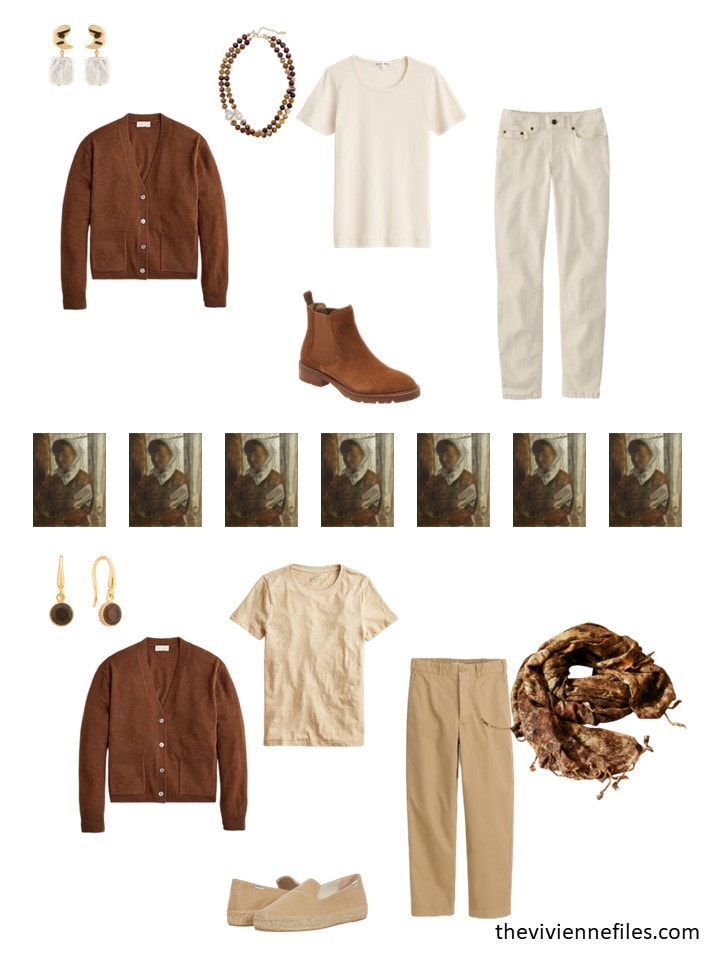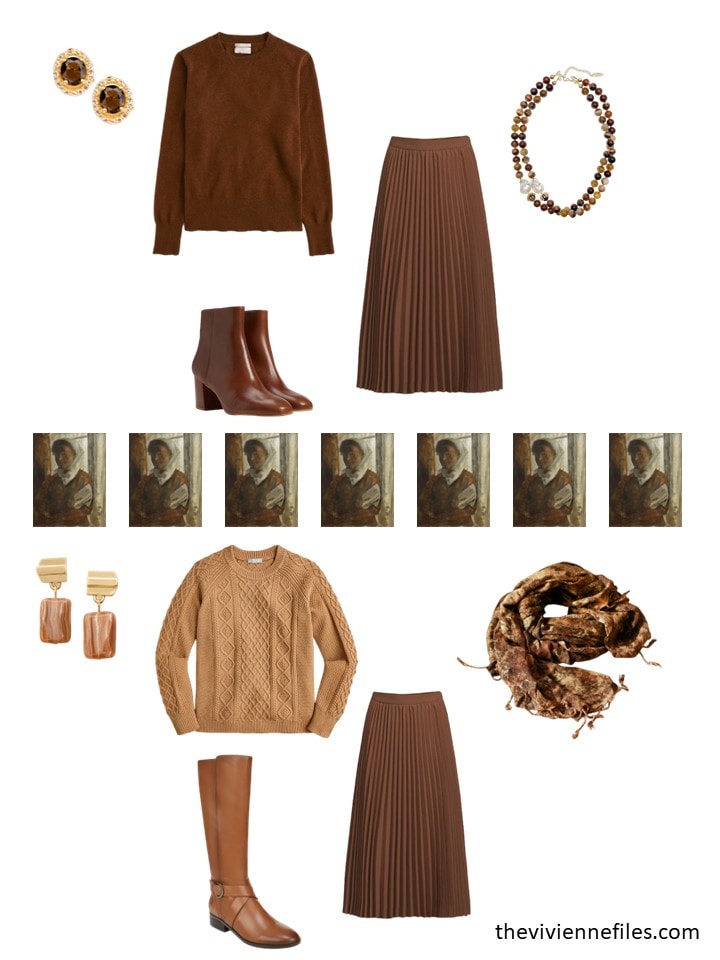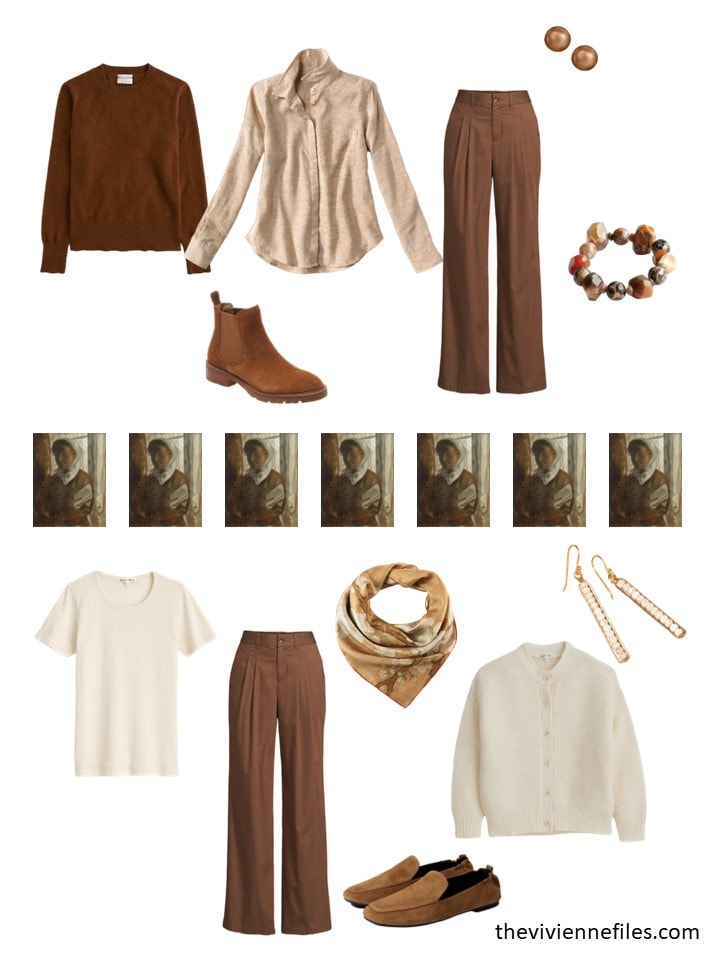 Finally, let's check in with our heroine with the black and purple wardrobe!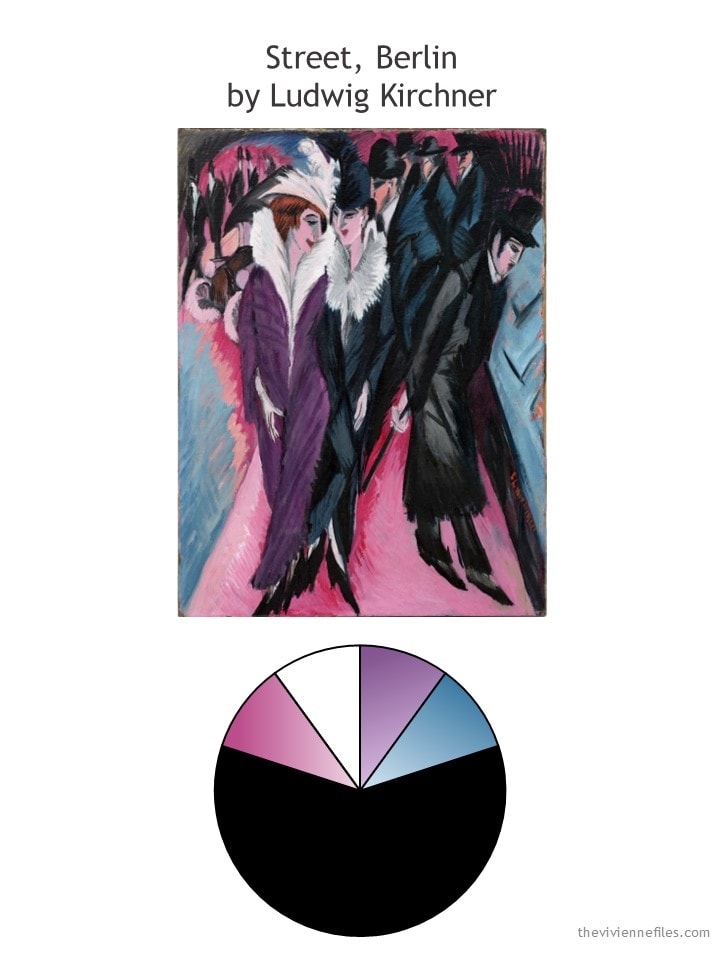 At the end of August, our heroine had a pretty good wardrobe!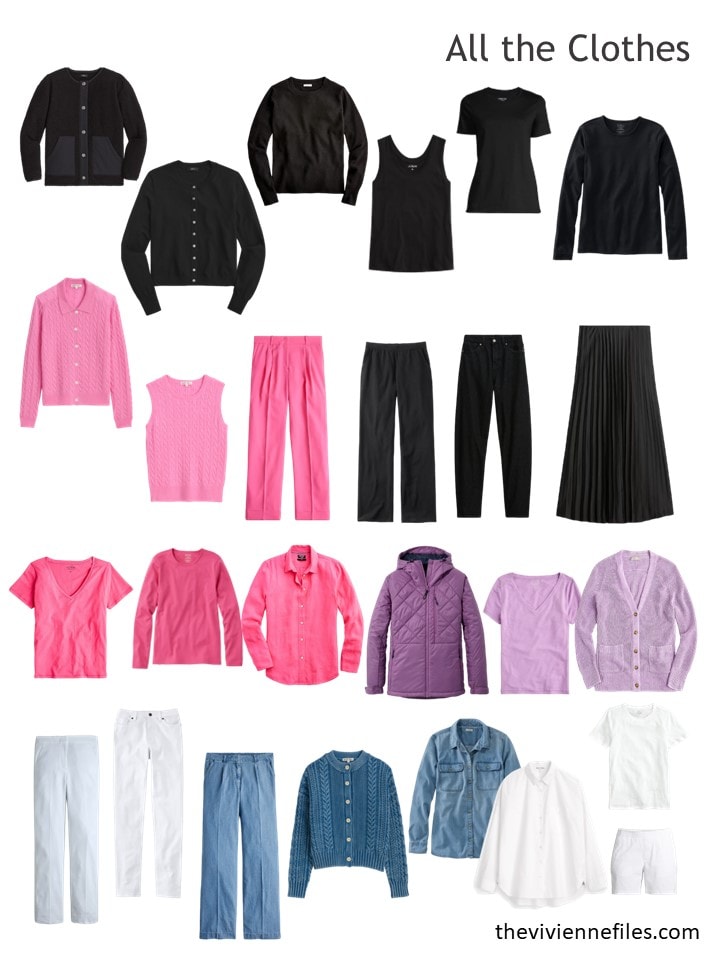 But she can see a couple of gaps – her black pants are either jeans or summery – maybe a pair to carry her into fall? And she does NOT have a black dress – which is a pretty big omission for someone who wears a lot of black!
Her only purple sweater is a lightweight cardigan – maybe she will bump into a nice sweater too…
You see where this is going!
This feels a bit more comfortable for her – adding the black pieces makes it clear that she knows her favorite neutral! And the sweater will be a workhorse…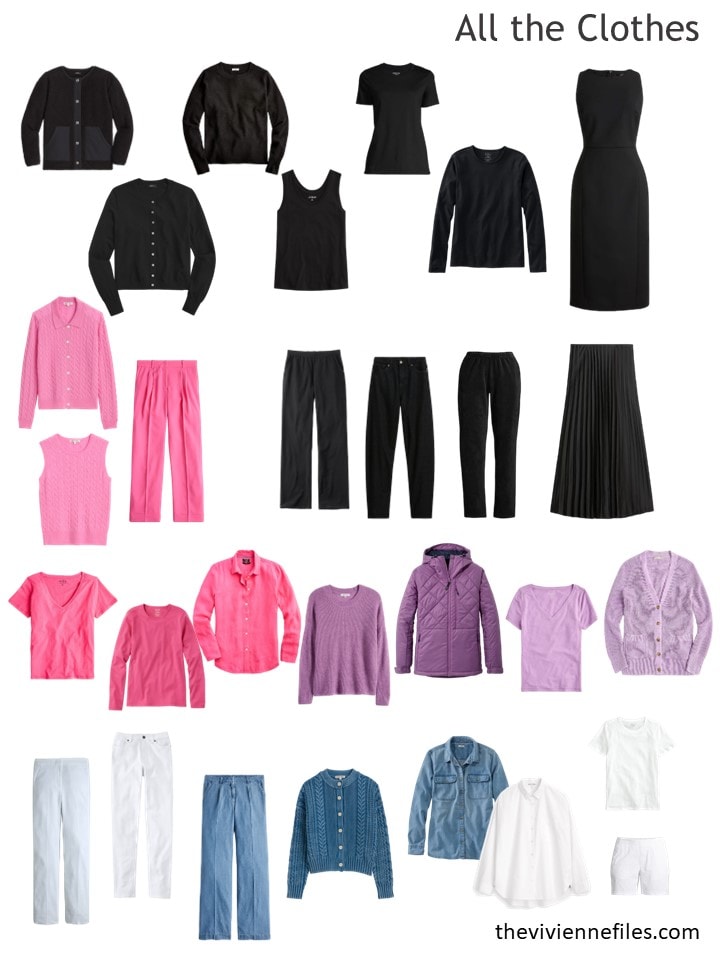 And OH MY GOODNESS – does this heroine have some great scarves…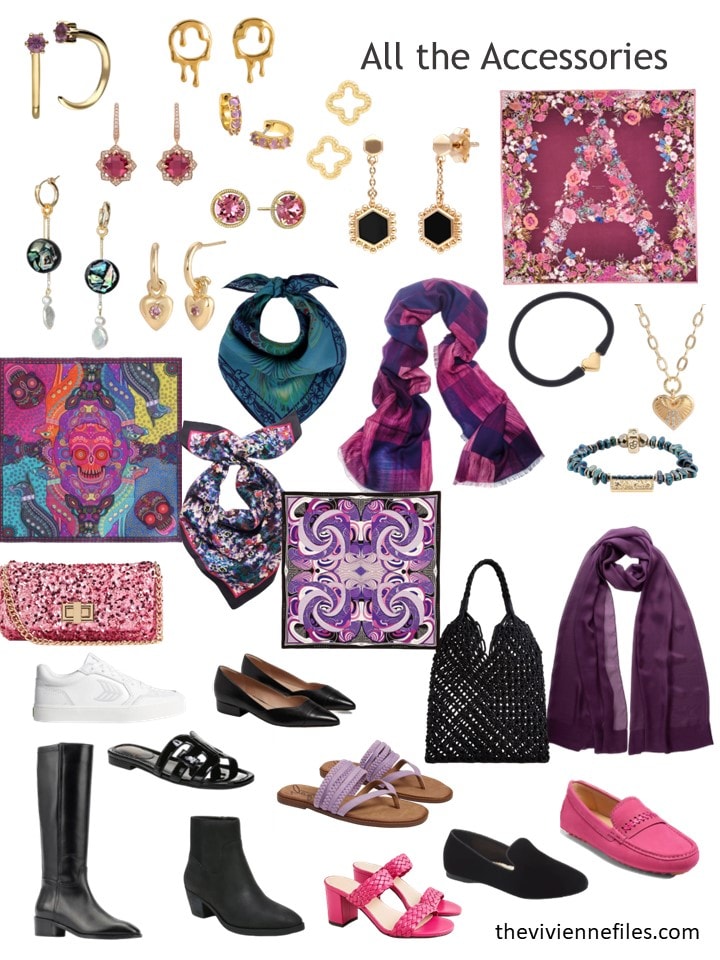 It would be easy to find a dozen ways to wear her black dress – or her black corduroy pants! But she makes sure that she has a couple of ideas for each new piece – you don't buy clothes that you aren't sure you will wear: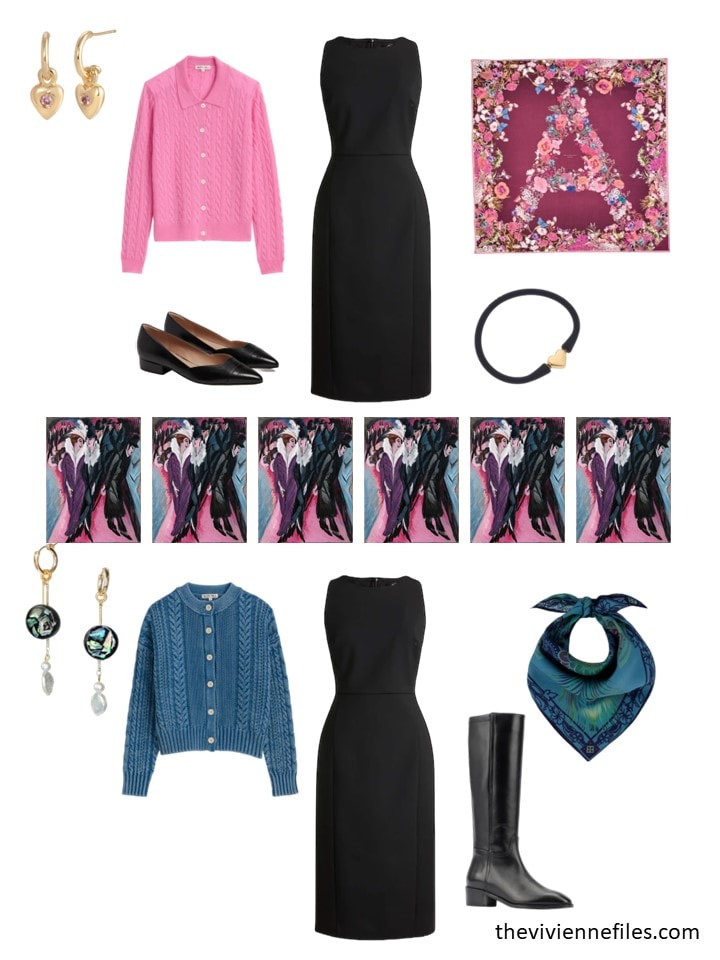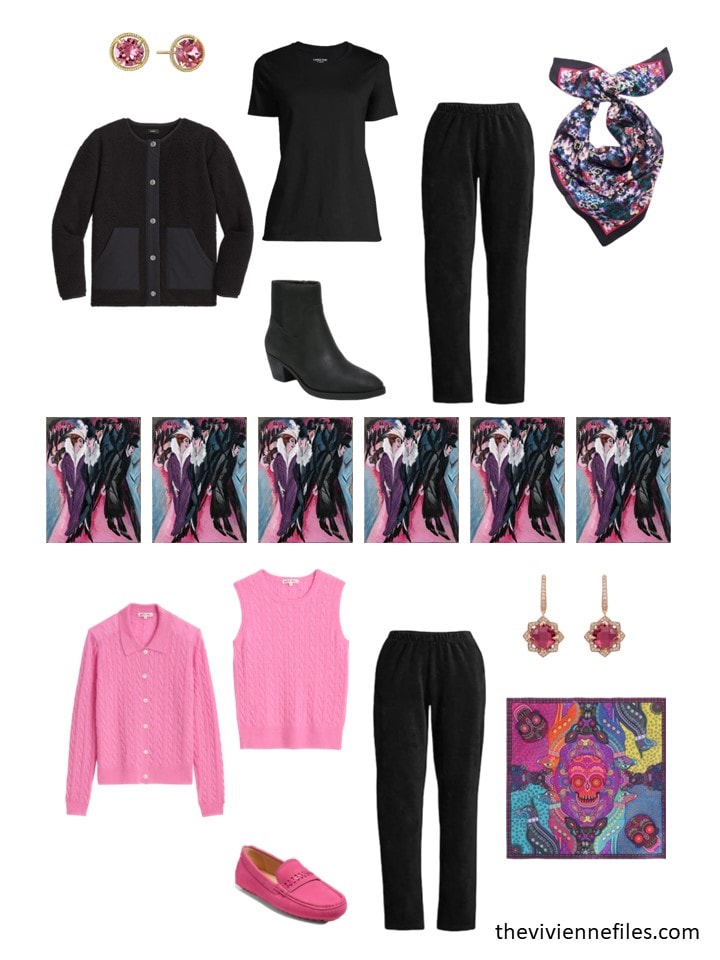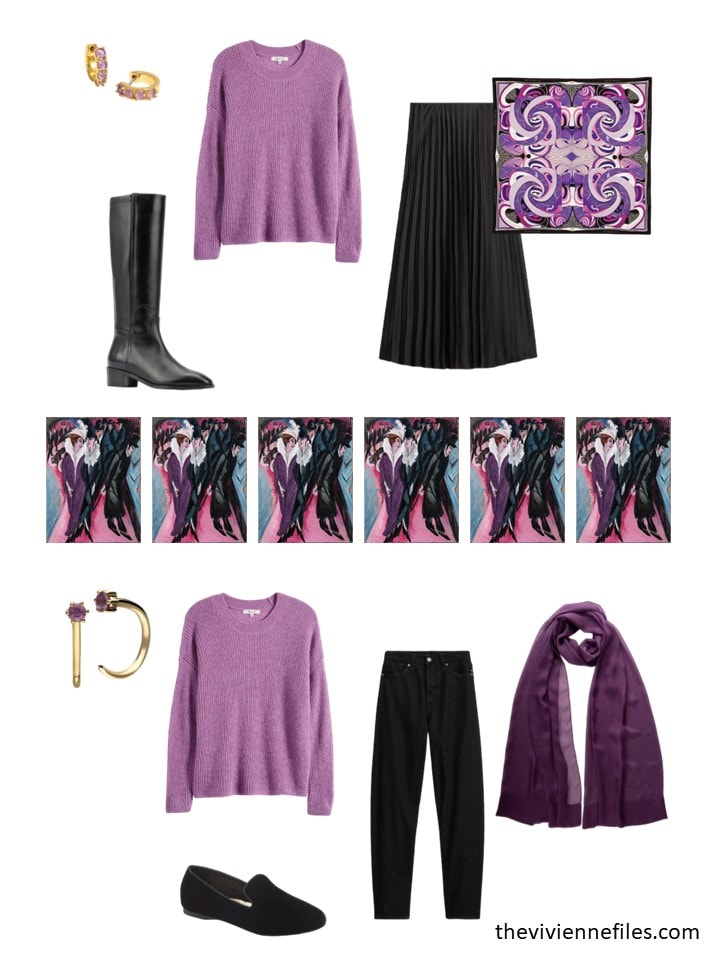 So which is your favorite?
love,
Janice
p.s. Nine years ago our painting of the day was The Magpie by Claude Monet; the wardrobe mixed dark grey with light blue and a soft terra cotta/apricot….