September 7, 2023
Art can be the inspiration for your accent colors; your favorite neutral doesn't actually HAVE to be in the painting!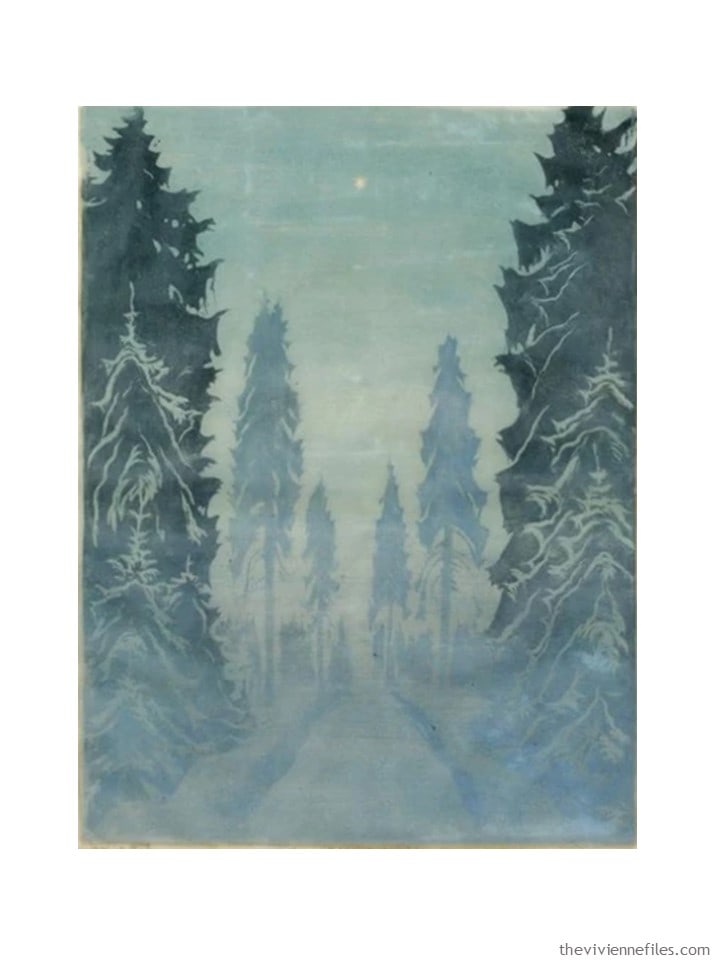 It translates as "Forest Clearing in Fog with Moon"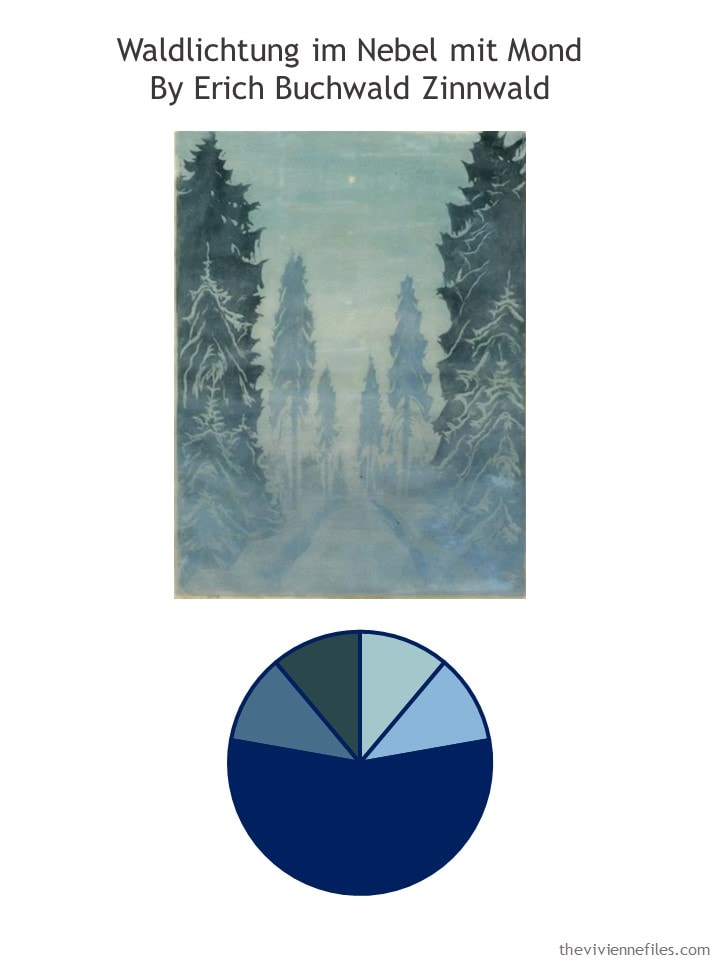 "You Know it Could Snow…"
Yes, she knows…
But they're going for a couple of weeks, and she has no intention of cancelling, or coming home early, just because of a little bit of cold weather!
So she start her travel capsule wardrobe with a warm jacket, and 2 warm sweaters!
She realistically understands that most of the time, the weather will be cool – possibly even chilly. She is not a child, and she knows how to dress warmly!
Also, she knows how to choose pretty things that make her happy!
She loves the way her travel wardrobe echoes the feeling of her current favorite painting…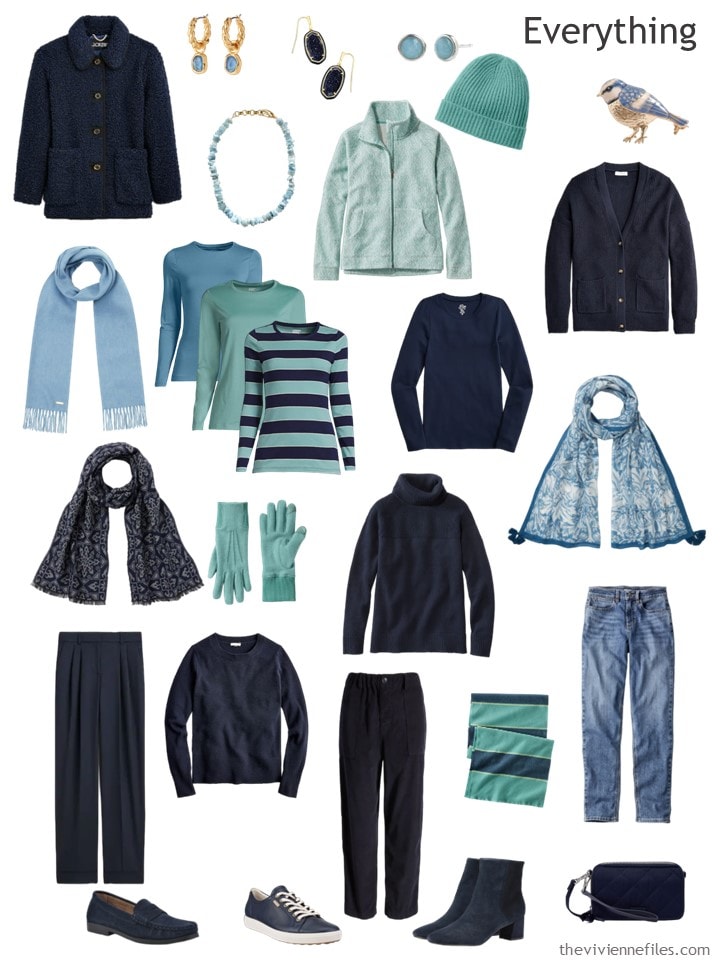 This is a casual road trip, so she didn't pack a dress or a skirt – for this vacation, a fancy meal might involve a menu and a service person, but not a white tablecloth in sight…
She's delighted with her options: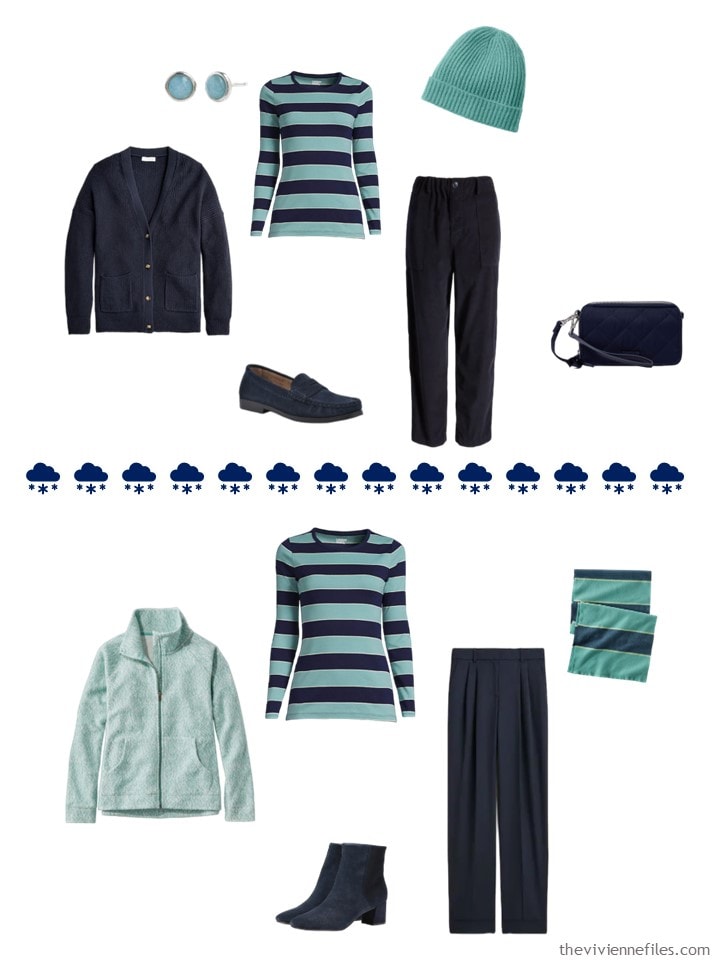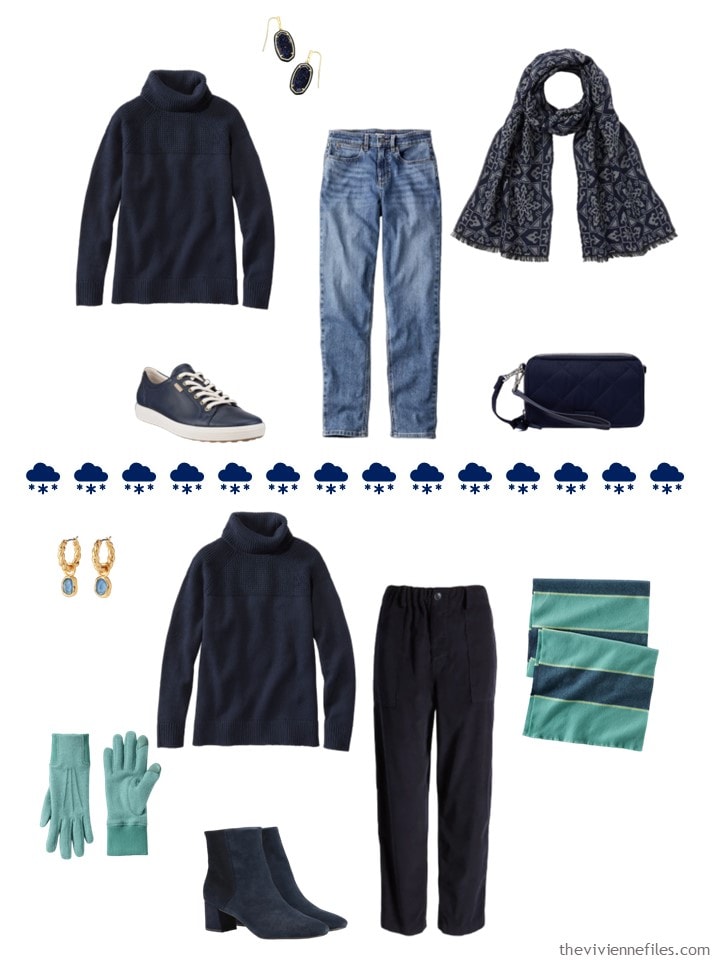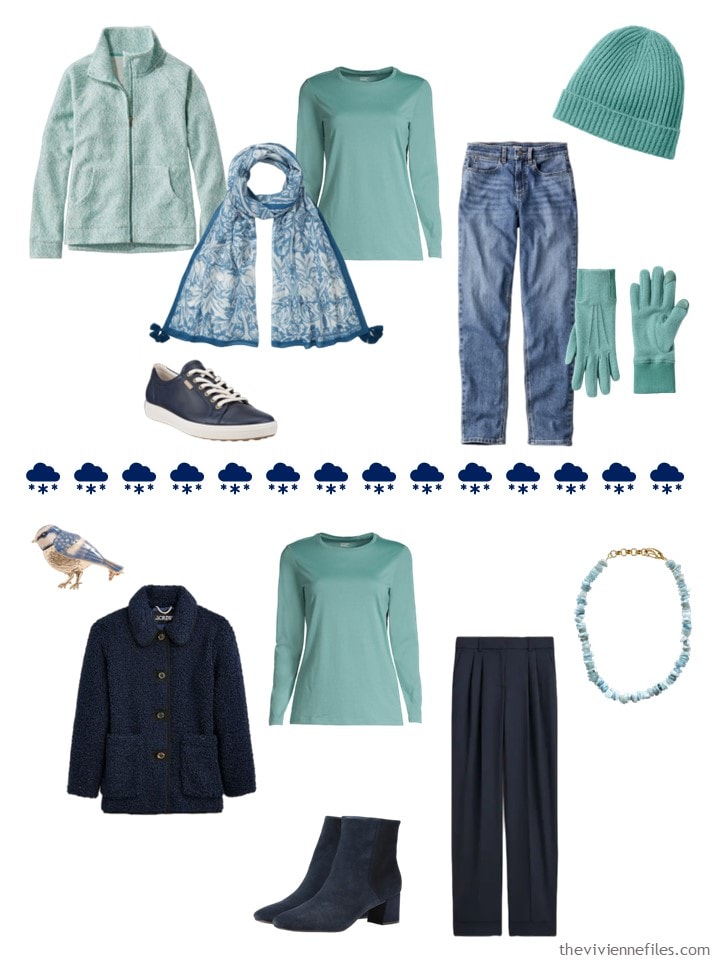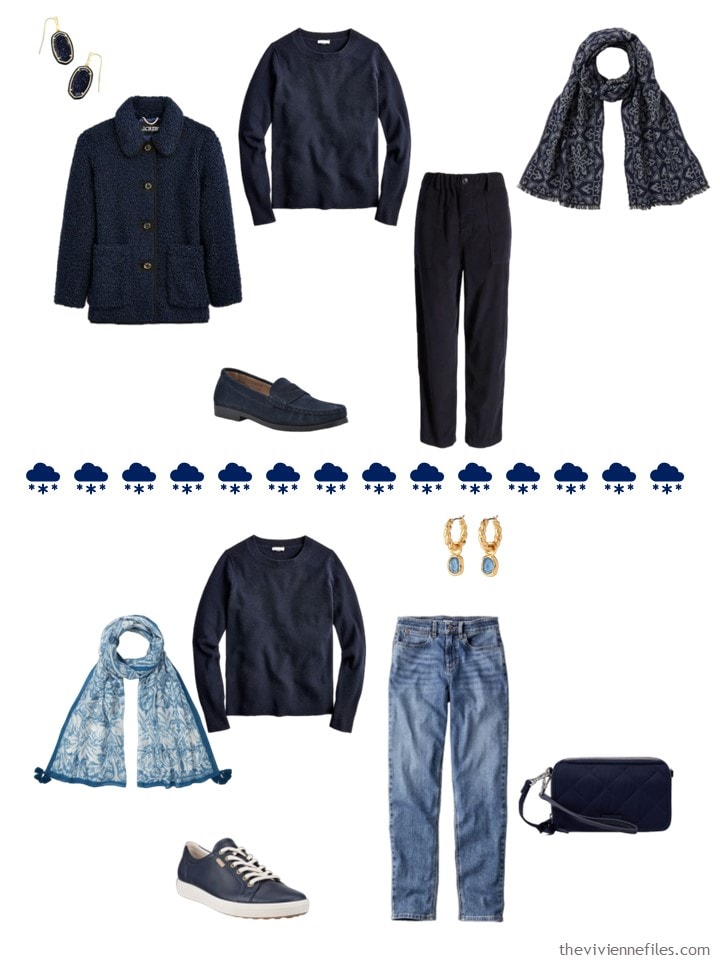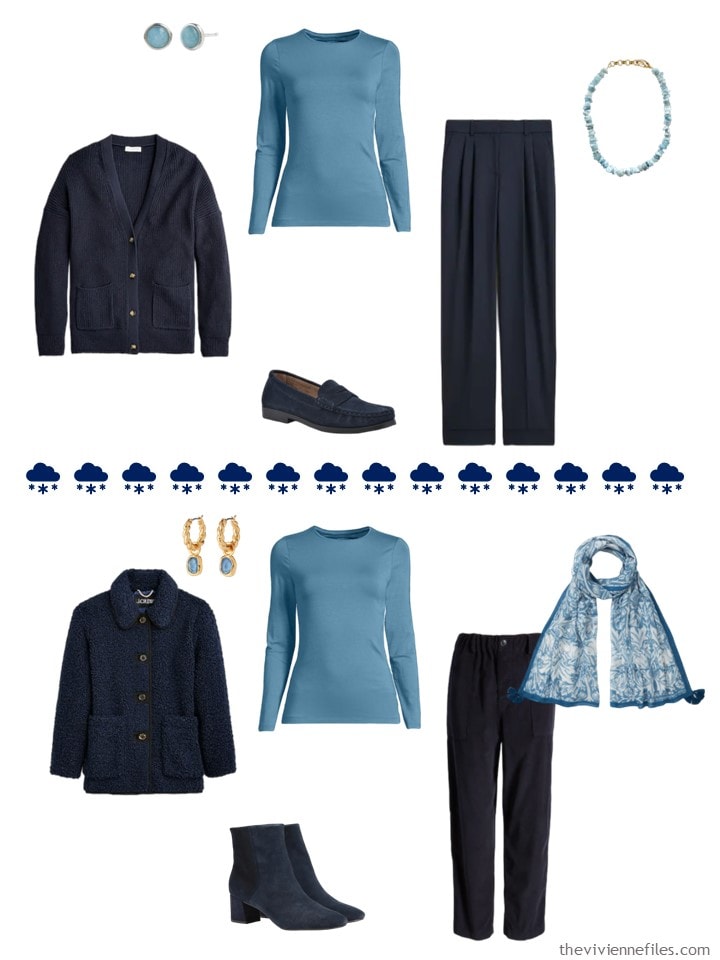 Frankly, after this summer, the idea of some show showers sounds kind of fun – bracing and invigorating!
love,
Janice
Yes, a lot of this stuff is from the same place – if you find a company that is carrying your favorite color, it's not crazy to stock up! It could be ages until you find a trove of your favorite color again…
p.s. Seven years ago, we looked at another "navy-based" wardrobe, with burgundy and pink!