September 8, 2023
Things I learned from this post:
Shades of grey are A-okay!
You might want to think seriously about your preferences for high-contrast outfits vs low-contrast…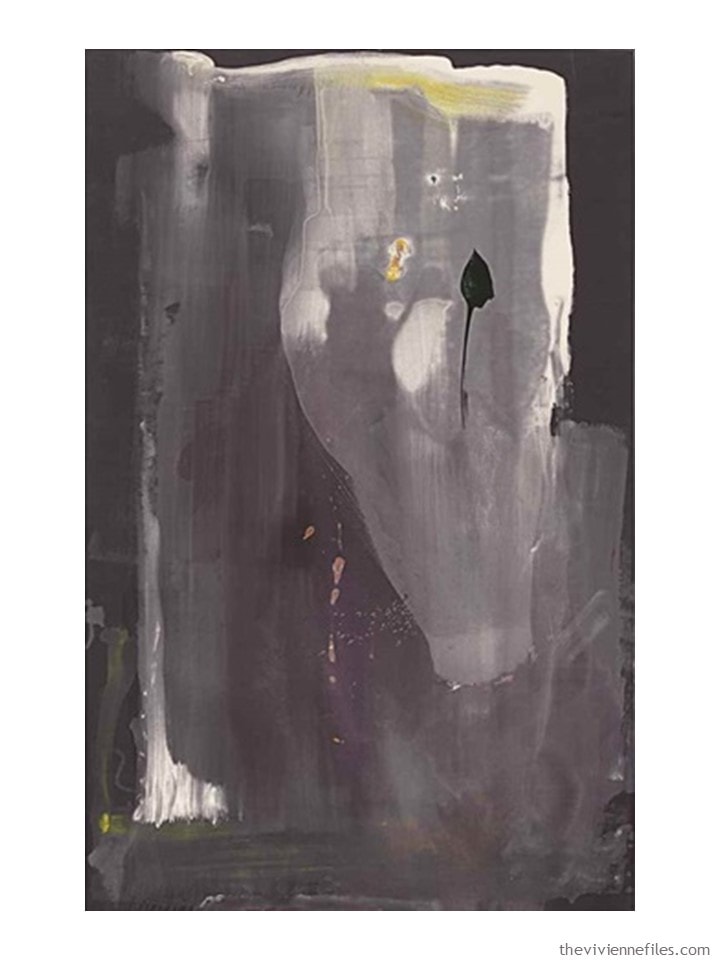 Listening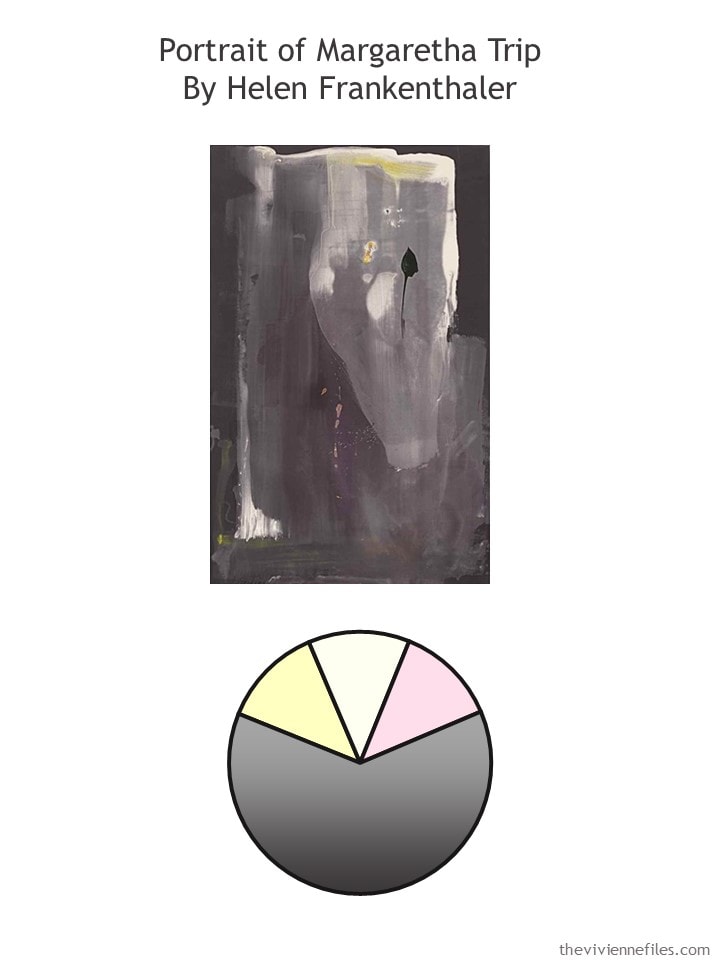 Two weeks at a Buddhist center, participating in a workshop on listening. It's actually an event to which many companies send top executives; that's why she's going…
She won't know anyone else there, and they won't have any know each other's job titles…
Somehow, she suspects that she might be able to tell at least a few things about some of the other participants!
The environment is very casual. The weather will be somewhere between cool and almost winter – it will be interesting to see how other participants respond to living in a cabin when the weather turns cold!
She's got the long underwear and the flannel nightclothes ready to go… Now, she's thinking about presenting herself in the most calm, relaxed and receptive style possible: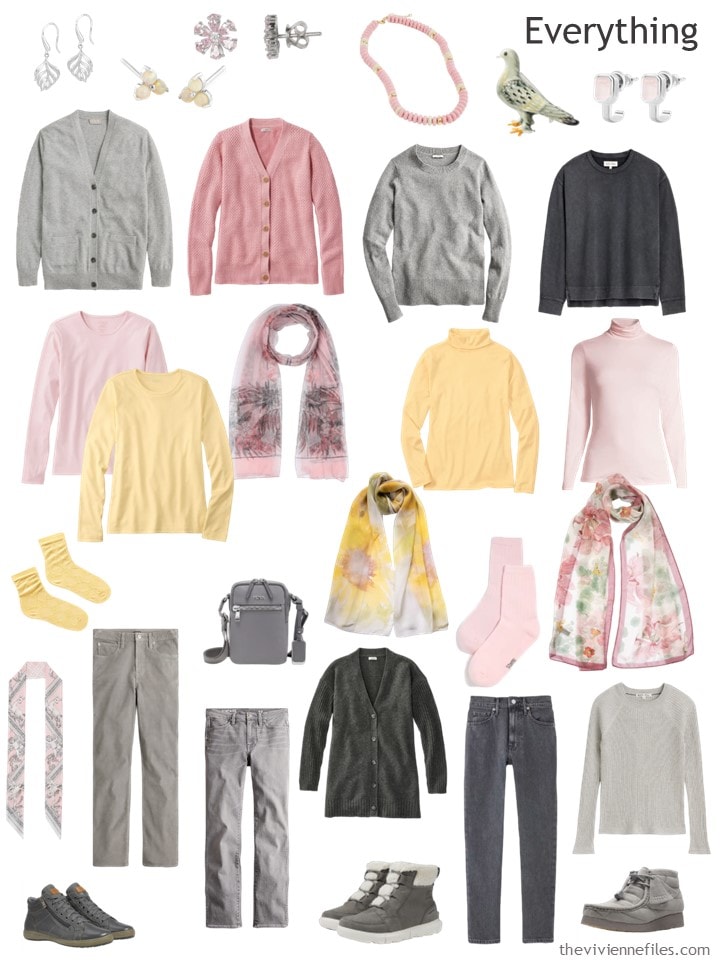 She's been assured that there will be laundry facilities available; she doesn't want to be one of those people who shows up with 5 suitcases, and immediately becomes the demanding center of attention!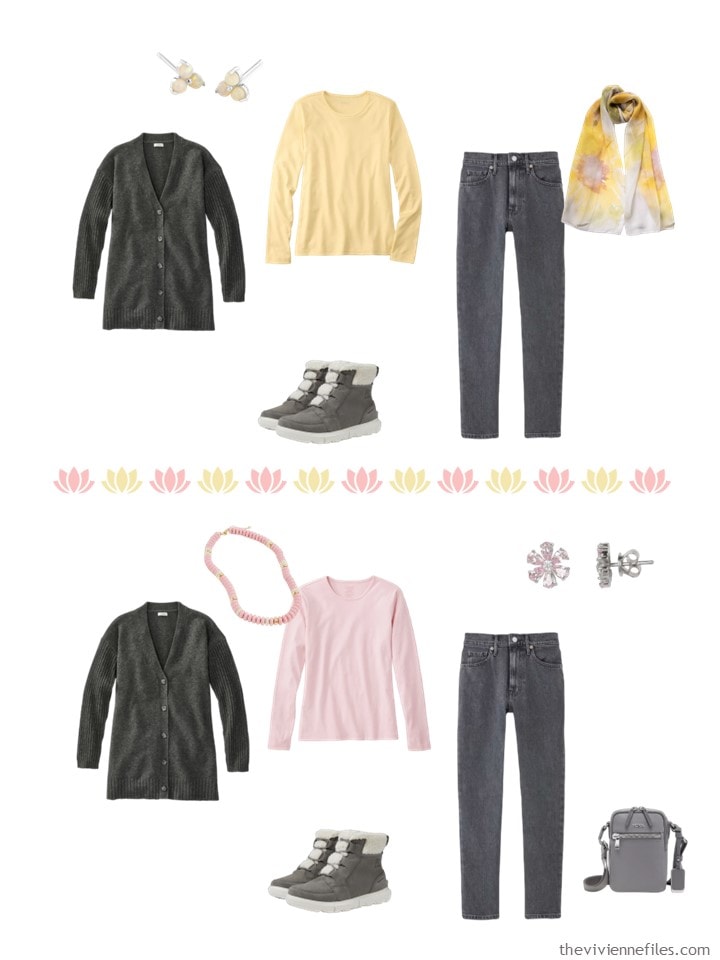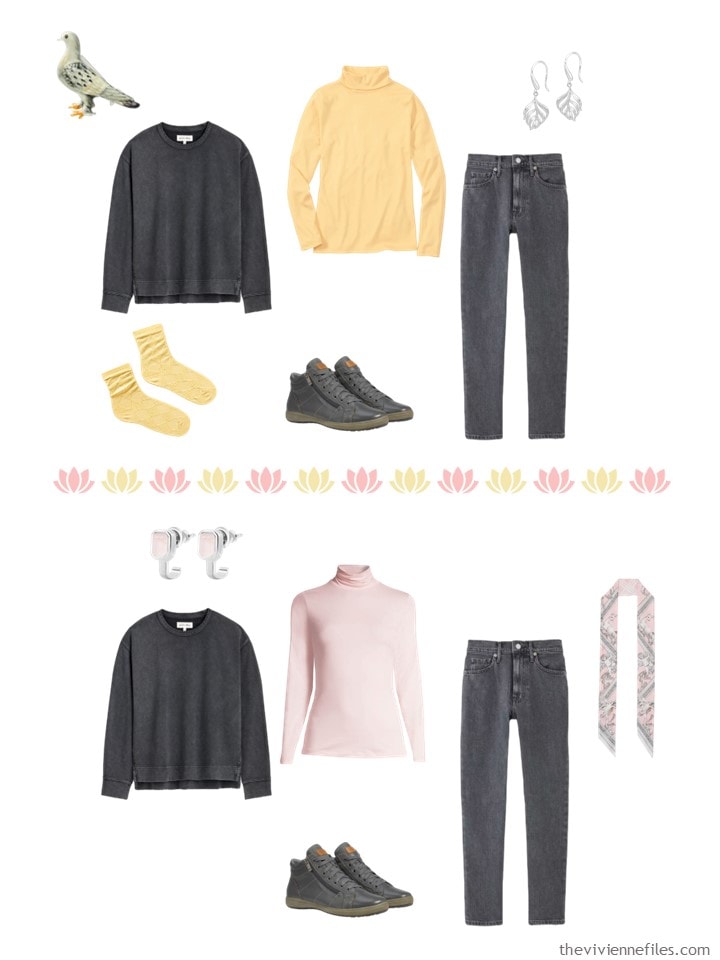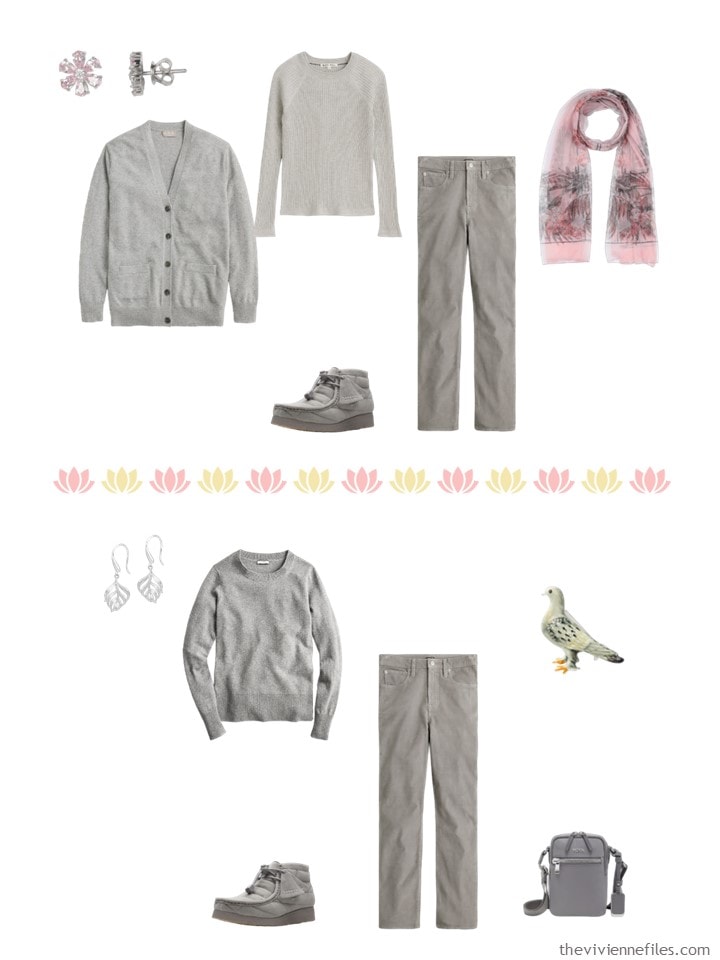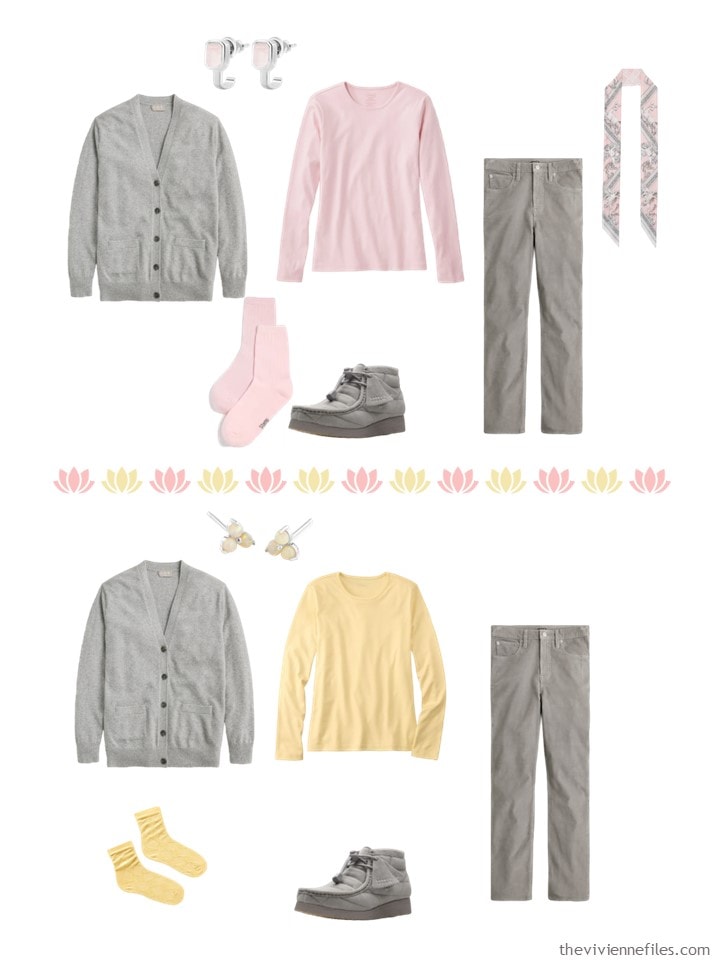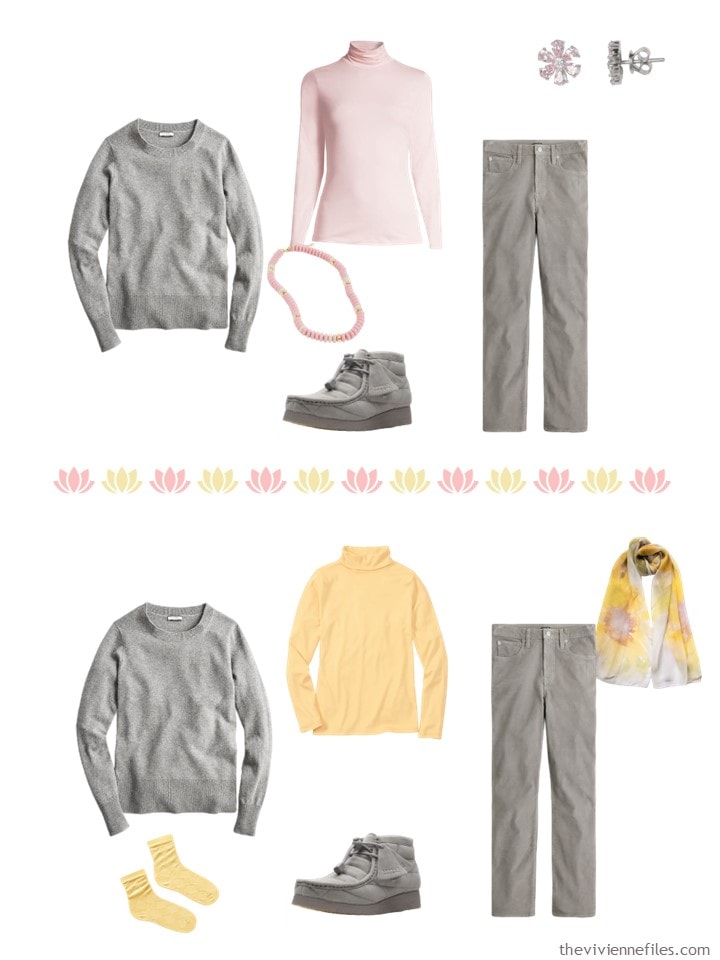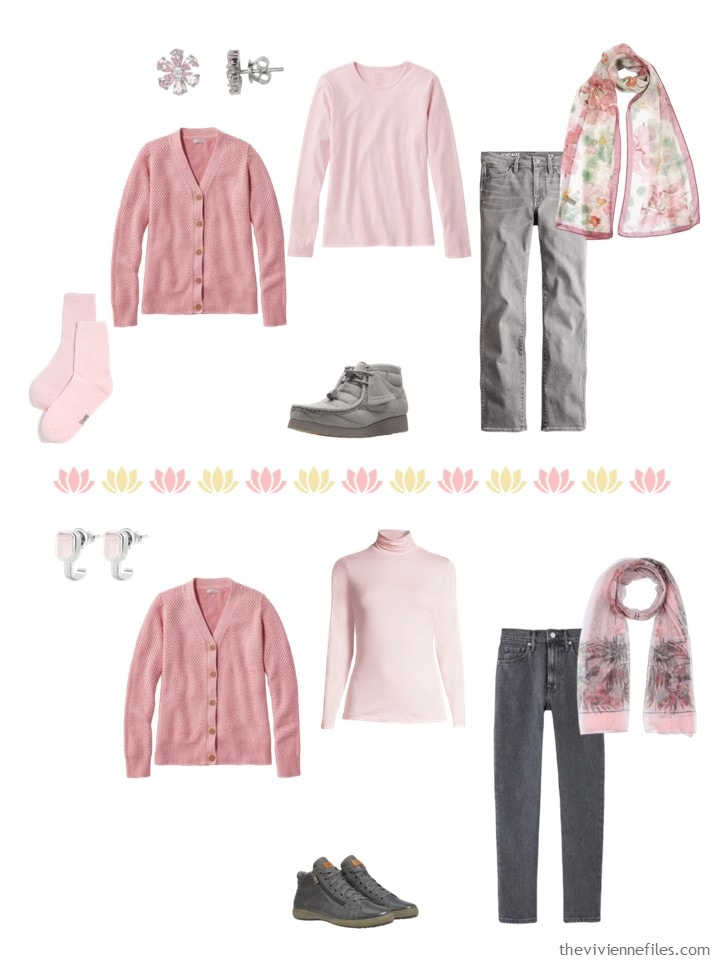 She's hopeful that part of the listening process that they will consider is listening to oneself…
love
Janice
p.s. Ten years ago, we looked at the possibility of adding the color "Turbulence" (yes, a Pantone color) to a neutral wardrobe…